How Depression Affects Relationships: Everything You Need to Know
What happens when an invisible obstacle like depression enters the equation? Depression is more than just a personal struggle; it can become a relational one, affecting both partners in profound ways.
From emotional distance to a lack of intimacy, the impact can be both subtle and glaring. But can depression ruin relationships?
If you find yourself thinking, "My depression is ruining my relationship," you're not alone. It's a concern that many couples face, often in silence.
Depression can disrupt communication, hinder conflict resolution, and even erode the social support system that both partners rely on. It can create a cycle of negativity, where the depressed partner withdraws, and the other feels isolated, leading to a downward spiral that puts immense strain on the relationship. However, understanding these dynamics is the first step toward healing.
Let's discuss how depression affects relationships, offering insights and actionable advice to deal with this complex issue. A strong relationship isn't just about weathering the good times- it's about triumphing over the challenges together.
How depression affects communication
Communication is the cornerstone of any healthy relationship, but when depression enters the picture, this vital connection can become strained. Depression often manifests as a heavy emotional burden, making even simple conversations feel like monumental tasks.
The person experiencing depression may withdraw, avoiding conversations and meaningful interactions, which can leave their partner feeling isolated and confused.
Moreover, depression can distort one's perception of reality, leading to misunderstandings and misinterpretations. Simple disagreements can escalate into major conflicts as the depressed individual may perceive criticism or indifference where none exists. This lens can make it difficult to discuss issues openly, further widening the emotional gap between partners.
On the flip side, the partner without depression may find themselves walking on eggshells, unsure of what to say or how to help. They may withhold their own feelings to avoid burdening their already struggling partner, leading to a cycle of suppressed emotions and unresolved issues.
However, understanding the impact of depression on communication is the first step toward healing. Open dialogue about the condition, perhaps facilitated by a qualified therapist, can help both partners develop coping strategies.
It's crucial to remember that depression is a treatable condition, and with the right support, communication can improve, strengthening the relationship as a whole.
How depression affects intimacy
Intimacy is not just a physical connection; it's an emotional and psychological bond that glues a relationship together. When depression enters the scene, this crucial element can be severely compromised.
Being too depressed to be in a relationship often leads to a decline in sexual desire, making physical intimacy difficult to maintain. But the impact goes beyond the bedroom; emotional intimacy can also suffer, as the depressed individual may find it challenging to connect on a deeper level.
The emotional weight of depression can create a barrier, making it difficult for the depressed partner to express love, affection, or even basic interests. This emotional disconnect can be confusing and harmful for the non-depressed partner, who may feel rejected or unloved, exacerbating feelings of isolation for both.
Moreover, depression can lead to a cycle of negative thoughts, impacting one's self-esteem and body image. This can further inhibit intimacy, as the depressed individual may feel unworthy of love or affection. The result is a vicious cycle where both partners feel distant and disconnected.
How depression affects conflict resolution
Conflict is an inevitable part of any relationship, but resolving it becomes a Herculean task when depression is involved. The emotional toll of depression can severely impact one's ability to engage in constructive dialogue, making conflict resolution a daunting challenge.
A depressed person may exhibit heightened sensitivity, interpreting even minor disagreements as personal attacks. This can escalate conflicts, turning what could be a simple conversation into an emotionally charged argument.
Moreover, relationships with depression often lead to a cognitive bias in people where negative experiences are magnified and positive ones are minimized. This skewed perspective can make it difficult to find a middle ground, as the depressed partner may struggle to see the situation objectively.
The depressed partner may also engage in "catastrophic thinking," where they imagine the worst possible outcomes, further complicating the resolution process.
For the partner not experiencing depression, the situation can be equally frustrating. They may feel that their concerns are being dismissed or that they have to tiptoe around issues to avoid triggering their partner's symptoms. This can lead to unresolved issues piling up, creating a reservoir of resentment and tension.
How depression affects social support
Social support is a vital component of a fulfilling relationship and a balanced life. It's the network of friends and family that we turn to in times of joy and sorrow, providing a cushion against life's ups and downs.
However, when depression enters the equation, this essential support system can become compromised. The depressed individual may withdraw from social activities, avoiding gatherings and isolating themselves even from their closest confidants. This self-imposed isolation can create a ripple effect, diminishing the social support available not just for them but also for their partner.
Depression can also affect how one gives and receives support. The emotional exhaustion that often accompanies depression can make it challenging to offer emotional support to a partner or even to seek it effectively.
This can leave the non-depressed partner feeling alone and unsupported, as they may be hesitant to lean on a partner they perceive as already burdened.
Moreover, the stigma surrounding depression can further inhibit the seeking of social support. Both partners may feel uncomfortable discussing the issue with friends and family, leading to further isolation and a lack of external perspectives that can be invaluable in coping with depression.
How depression affects the partner
When one partner is struggling with depression, the ripple effects of depression and withdrawal from relationships can be felt throughout the relationship, profoundly impacting the other partner as well. Often, the non-depressed partner finds themselves in a complex role—part caregiver, part confidant, and part emotional support.
This can lead to feelings of being overwhelmed as they try to balance their own needs with the emotional and psychological demands of supporting a depressed partner.
The non-depressed partner may also experience "caretaker fatigue," a form of emotional exhaustion that comes from the constant effort to uplift and support their struggling loved one. This can lead to resentment, as they may feel their own needs and concerns are being sidelined.
It's not uncommon for the non-depressed partner to feel guilty for having these feelings, creating a cycle of emotional turmoil.
Moreover, the non-depressed partner may find themselves socially isolated. As the depressed individual withdraws from social activities, the partner may follow suit, either out of solidarity or because managing the depression consumes so much time and energy.
This can erode the social support system that both partners rely on for emotional well-being.
Tips for managing depression in relationships
Depression in relationships can change the equation between partners. A relationship while dealing with depression can be challenging, but there are ways to manage how depression affects relationships.
By implementing these tips, you can work towards a healthier, more fulfilling relationship:
Discuss your feelings and symptoms with your partner

to foster understanding.

A

qualified therapist

can provide coping strategies for both partners.

Both partners should continue pursuing personal interests to avoid emotional dependency.

Recovery takes time. Celebrate small victories and be patient with setbacks.

Don't isolate yourselves; maintain connections with friends and family for additional support.
Learn more about tips for managing depression in relationships here.
Commonly asked questions
Dealing with a relationship impacted by depression raises many questions. Below, we address some of the most common concerns to help you better understand how does depression affects relationships and manage this complex emotional landscape.
Does depression make it hard to maintain relationships?
Absolutely, depression can strain relationships in multiple ways, from communication breakdowns to reduced intimacy.
The emotional toll it takes can lead to withdrawal and isolation, making it challenging to maintain a healthy, fulfilling relationship. You may wonder, "How to be a better partner when you're depressed?" Well, with proper treatment and mutual understanding, many couples successfully overcome these challenges.
Can depression affect a relationship with your girlfriend?
Yes, depression can significantly impact a relationship with your girlfriend. It can lead to emotional distance, reduced sexual desire, and communication difficulties.
The emotional weight of depression can create barriers that make even simple interactions complex and fraught with misunderstanding.
How can I help my partner who is depressed?
Supporting a depressed partner requires empathy, patience, and open communication. Encourage them to seek professional help and offer to be involved in their treatment process.
Maintain emotional support without becoming a substitute for qualified medical advice. Remember, you're a partner, not a therapist.
Learn more about what to do when your spouse has depression:
What are the signs that my partner is struggling with depression?
Signs your partner may be struggling with depression include persistent sadness, withdrawal from social activities, changes in sleep and eating patterns, and a lack of interest in things they once enjoyed.
Emotional outbursts or increased irritability can also be indicators. If you notice these signs, encourage your partner to seek professional help.
What should I do if my partner refuses to seek help for depression?
If your partner refuses to seek help, it's a delicate situation that requires careful handling. Continue to offer emotional support and provide information on treatment options.
Sometimes, involving a trusted friend or family member can help. However, ultimately, the decision to seek help must come from them. If the situation worsens, consider couples therapy as a less intimidating first step.
Final takeaway
Understanding how depression affects relationships is crucial for both partners involved. From communication barriers to reduced intimacy and social support, depression ruins relationships. But the challenges are manifold but not insurmountable.
The key lies in open dialogue, professional guidance, and a strong support network. By recognizing how depression affects relationships, you take the first step toward healing and growth.
Whether you're the one experiencing depression or the partner trying to overcome its complexities, remember that you're not alone. With the right tools and support, it's possible to build a resilient, fulfilling relationship that withstands the trials of depression.
Share this article on
Want to have a happier, healthier marriage?
If you feel disconnected or frustrated about the state of your marriage but want to avoid separation and/or divorce, the marriage.com course meant for married couples is an excellent resource to help you overcome the most challenging aspects of being married.
Learn More On This Topic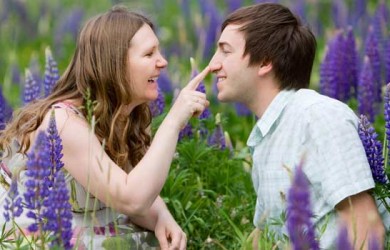 You May Also Like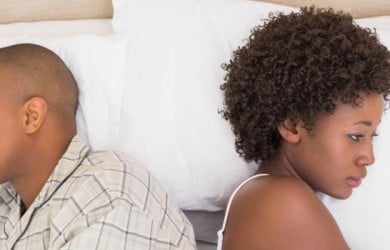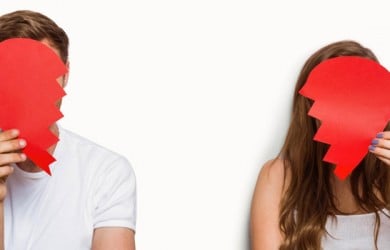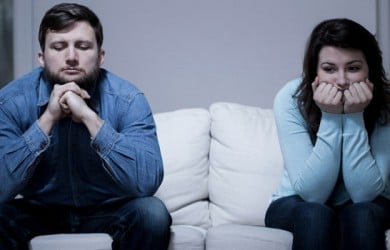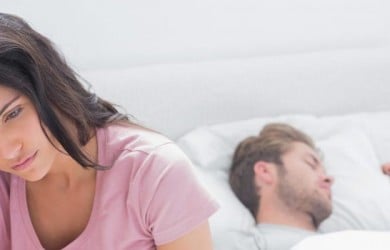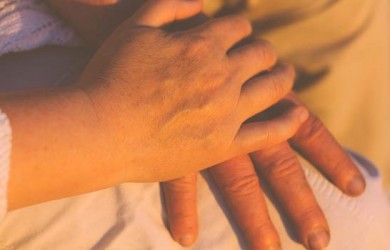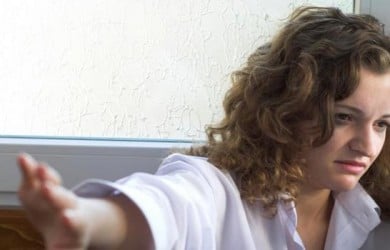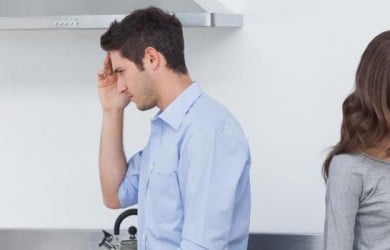 Popular Topics On Marriage Help