Depression and Sex: How Depression Can Affect Sexual Health?
Depression is one of the most common mental health conditions that people worldwide experience, and there are many ways in which depression can change your health and routine.
This includes affecting your sexual health as well. Knowing this, you might want to know what you can do about it.
Check out this article for information on depression and sex so that you can be aware of the link between the two.
Symptoms of depression
There are many symptoms associated with depression. Here are some of the most widely seen symptoms. Keep in mind that symptoms may be different from person to person.
Feeling sad

Getting too much sleep or not enough

Lack of interest in sex

Sexual difficulties

Being unable to concentrate

Having no energy

Anxiety

Unexplained pains

Inability to

control emotions

Feeling like your life has no meaning
Also Try: 

Signs You Are in Depression Quiz
The link between depression and sex
At times, people who suffer from depression also experience sexual issues that prevent them from good sex. They may not be interested in sex or be unable to participate in sex for a few reasons. In other words, depression and sexual dysfunction go hand in hand for some.
People that are depressed may have no interest in sex, may be unable to perform when it comes to sex. They might have anxiety when it comes to sex or have decreased libido, sometimes called depression libido, which leaves them feeling like they have no desire to have sex.
These symptoms may be caused by depression itself, or it could be a side effect of the antidepressants they have been prescribed. Either way, these symptoms can affect your life and your relationship, whether you are a man or a woman.
Related Reading: 

35 Hottest Sex Tips for Couples
Depression in men
When it comes to depression and sex in men, they may feel more tired due to the depression they are experiencing. This may also leave them not wanting sex or unable to maintain an erection.
A man might adopt risky behaviors, including using drugs or drinking alcohol when they are depressed. This could further cause them to be unable to have sex. It can also cause a man to feel bad about himself, leading to experiencing sexual issues.
Depression in women
When it comes to depression in women and sex, a female may feel like she simply has no interest in sex. This could be because it can be hard to stay focused when a person experiences depression.
Realted Reading: How Important is Sex for Women
Moreover, a woman may simply feel undesirable or like she doesn't deserve sex. There is a relief for these feelings, however, when you speak to your doctor. They should be able to provide advice tailored to your needs.
Looking for more information about how antidepressants can ruin relationships? Check out this video:

Do antidepressants cause sexual issues?
Antidepressants can cause sexual issues, although there are antidepressants that may not trigger sexual side effects. The difference lies in the chemical or hormone in your body that the antidepressant is designed to boost or lower the amount of.
What specific antidepressants have sexual side effects?
While multiple types of antidepressants may be prescribed to those affected by depression, the most common type is SSRIs or selective serotonin reuptake inhibitors.
These are the types of medicines that will likely cause a person to experience sexual side effects. Someone may feel like they have no sex drive, and it's ruining their relationship. Luckily, there are things that you can do to change this if you have side effects from this type of prescription.
Diagnosing depression and sexual issues
The first thing you will need to do for depression and low sex drive is to have your sexual side effects diagnosed, which is a straightforward process. Next, you must visit with your doctor to pinpoint the issues you are experiencing and discuss how they can be remedied.
In some cases, a person may be depressed, which is why they are experiencing sexual issues, but on the other hand, they may have sexual issues because of their depression. So this goes to show you that there are several ways that depression and sex affect each other.
Your doctor will also be able to check you out for any other health conditions you could be experiencing, some of which may also cause sexually repressed symptoms in some instances.
Overall, suppose you are experiencing sexual issues of any type. In that case, you should talk to your doctor first, so they can run tests to see if you have any conditions or health issues that need to be treated right away, whether they are mental or physical health concerns.
At times, treating an illness can alleviate sexual side effects, but other times, it may take other treatment plans.
Treatments for sexual Issues
When it comes to treatments for depression and sex, there are many things that a doctor may recommend. Here's a look at some of these treatments.
1. Changing your prescription
One course of action for dealing with depression and sex is to change up your prescription. This may mean that you start taking a different prescription than you were taking before, or you can talk to your therapist about adjusting the dose.
It is essential to be honest about what you are experiencing, so your mental health professional will determine the best course of action to take when it comes to improving your symptoms. This may be the best treatment option when it comes to improving the sexual effects of antidepressants, according to research conducted in 2019.
Related Reading: How Often Do Married Couples Have Sex?
2. Exercising
Occasionally, a doctor might tell you to get your body moving. Exercising can allow you to get your blood pumping through your entire system, and it can also help you feel better about yourself, in some cases.
This may be the small jolt you need to see a change in how depression affects your sexual health. Besides that, exercising is good for your overall health for multiple reasons like cardiovascular health and boosting your immunity against infections.
3. Eating right
Improving your diet may also be able to help you improve possible sexual side effects. When you are eating healthy foods, your body will have the nutrients it needs to function as it is designed to.
Related Reading: What Food Is Good for Better Sex?
4. Sleeping
You should always try your best to get the proper amount of sleep at night. Adults should get around 7 hours of sleep, as many nights as they can per week.
When you are sleeping properly, you are allowing your body to rest to have the energy you need to get through your day. Besides that, sleeping can enable you to make better decisions and function as you want.
5. Becoming more intimate with your partner
Another treatment that can help you work through how depression affects sex is by being more intimate with your partner. But, of course, this will mean different things for different relationships.
It might mean that you should talk to each other more, but it may also call for you to try new things in the bedroom. Discuss options with your partner and see what you two can come up with. You never know what may help.
Depression sex doesn't have to be complicated, especially if your mate is willing to work with you to provide support. But, again, it is essential to be honest with your partner about what you need and make decisions about what you want to do to enhance your intimacy.
Once you can work with each other, you might find that sex helps depression, especially once you know you have a partner you can count on.
Related Reading: 6 Tips to Connect Emotionally During Sex
6. Engaging in a mental health treatment plan
You should also do what you can to stick with the treatment plan that your psychiatrist has put in place. This may take time, but when you are serious about your mental health and seeking treatment for depression, you may see some relief regarding the symptoms that are affecting you.
Keep an open dialogue between you and your doctor for the best results. Also, be sure to ask them any questions you have about your treatment, how depression affects sex or anything else that is troubling you about what you are going through.
Additionally, you may want to think about sex therapy, whether you attend it by yourself or with your partner, to address the relationship between depression and sex. When you choose treatment of this type, you may be able to treat and manage the side effects that are changing your sex life directly
How to save your sex life when you have depression
You should not think that sex cures depression, but there are ways that you can enjoy sex when you are experiencing depression. You should also be aware that sex may improve your mood, considering it releases hormones that are designed to make you feel better.
You can also try these things to see if they improve how you are feeling.
1. Try new things
Once you are thinking about stopping depression from ruining your sex life, you are likely trying to figure out what you can change about your habits. One way is to talk to your mate and see if they are willing to try new things with you.
Related Reading: 

How to Spice Things up in the Bedroom
This may lessen the effects of depression and sex, especially if both of you agree that you want to make changes and you like them. These new things don't have to be complicated either. You can simply decide to make out more often or go on dates before you want to engage in intimacy.
2. Help in the bedroom
When you are experiencing sexual issues, you may want to use marital aids in the bedroom so that everyone can stay comfortable. This is another thing to talk to your partner about, so you can brainstorm and see what you can come up with.
Related Reading: 5 Sex Tips to Fix Bedroom Issues
3. Don't overthink It
If you feel like you want to be intimate with your partner, go for it. There's no reason to compare yourself to anyone else or with any other relationship.
Every couple has different views regarding intimacy and sex, so you should only be concerned about what your significant other needs from you or what you need from them.
Depression and sex and how they affect you can be different for everyone, but you likely want it to influence your relationship as little as possible. This is why it is crucial to work together concerning your intimacy.
Related Reading: How Communication Lays the Foundation for a Healthy Sexual Relationship
4. Do fun activities together
For some people, they may want to have a little romance in their life before they are intimate. If this is something you want, let your mate know and talk about what you might want to do together. Perhaps you wish to go to the movies or have a candlelight dinner. There's no telling what may make a difference.
Related Reading: Top 17 Fun and Romantic Games for Couples
Conclusion
There are several ways in which depression and sex are related. For one, you may experience depression, and it can cause you to experience sex issues. In addition, medicines that a doctor may prescribe for depression can also lead to sexual side effects.
The good news is that these things can be addressed, especially when you are open and honest with your doctor and your partner. Your doctor may be able to change your medicines and tell you about other treatment options, while your partner may have ideas about how to spruce up your private life and increase intimacy.
You should know that you can see relief from sexual side effects when you are affected by depression, so don't become discouraged. Instead, be sure to keep an open mind and take it slow, and you might see an improvement in some of the sexual symptoms that affect you.
Share this article on
Want to have a happier, healthier marriage?
If you feel disconnected or frustrated about the state of your marriage but want to avoid separation and/or divorce, the marriage.com course meant for married couples is an excellent resource to help you overcome the most challenging aspects of being married.
More On This Topic
You May Also Like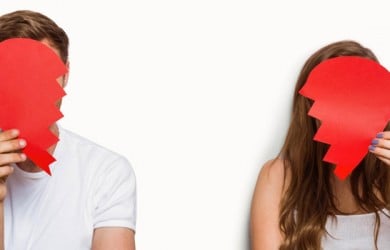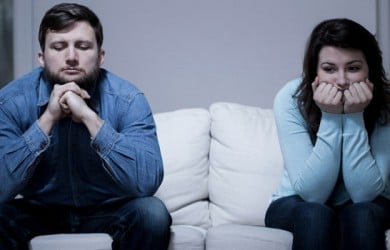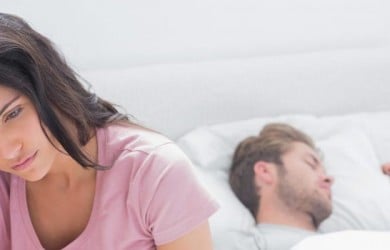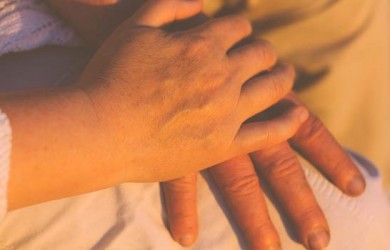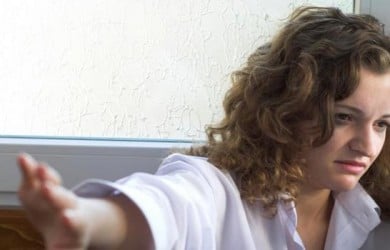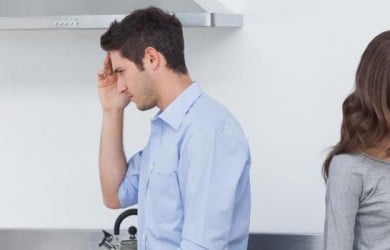 Popular Topics On Marriage Help