10 Ways Marriage and Mental Health Are Codependent
Marriage is all about sharing joys, pains, and sorrows together. And that is why it is important to keep your individuality intact and take care of yourself. It is so because you don't simply marry the person. You marry the issues as well.
Here, marriage and mental health go hand in hand. Your mental health is important to keep your marriage healthy. Watch out for these signs before they jumble up with your marriage and mental health, and understand the role of marriage in mental health.
Relationships are made in paradise. Furthermore, the fantastic wedding dresses; extravagantly embellished scenes; a sweet-grinning, to-be relatives giving you blessings, and a promising would-be spouse are not something to pass by. You may really surrender to the amazement of this confused conviction.
No, this isn't a tirade that will cause you to have tangled misgivings about the foundation of a marriage or the health and psychological benefits of marriage. But this will make you mindful of the potential effects marriage has on people and the undiscussed connection between marriage and mental health.
If you've just hopped into this train, this can assist you with being better outfitted to manage your marriage and mental health issues conceivably coming about because of your 'conjugal rapture.'
First, acknowledge how are marriage and health related. You should learn more about marital psychology.
Approving this, Dr. Prakriti Saxena Poddar, CEO of Mind Over Image, says,
"In spite of the fact that marriage is viewed as an upbeat and significant life stage, it may not generally satisfy its responsibility towards bringing joy, love, and congruity and can now and then trigger mental health issues in ladies."
She includes,
"Much like some other life-affecting choice, marriage can be both energizing and testing,"
How are marriage and mental health codependent on each other?
Marriage and mental health are deeply connected because a little disbalance in one affects the other. Also, it is vital that both aspects remain balanced for overall health.
Check out how one affects the other below:
So, what are the negative effects of marriage? To avoid any kind of marriage and mental health problems which can take a toll on you, start to look out for the following changes.
Weakness

laziness

low-vitality mode

craving

weight

rest designs

body throbs

solid spasms, or

gastrointestinal issues

Also, with no reasonable reason, the following could frequent you as well and be demonstrative of uneasiness.

hustling heart

unexpected palpitations

muscle pressure happening every now and again
You may confront trouble in reacting joyfully to positive upgrades. Essentially, much the same as general despondency, the one coming about because of your marriage can likewise make you demotivated enough to make you quit getting a charge out of the things you truly adored once.
Furthermore, steadily feeling tragic, vacant, critical, or sad alongside wild frenzy, outrage, anxiety, and crabbiness are additionally indications of risk. To save yourself from all these problems, read his secret obsession review first.
For what reason is this transpiring?
No, this is anything but a profound solution to your inquiry. Absolutely dependent on mental health specialists' supposition, here are the psychological effects of marriage and a portion of the components that may affect your mental health contrarily post-marriage:
"An absence of agreement or correspondence with your companion, getting overwhelmed more often than not, living with a damaging or an inwardly disconnected accomplice is a portion of the central point that can make you discouraged in a marriage,"
says Dr. Seth.
"A tricking mate, absence of physical closeness with your accomplice, stress brought about by distinction of sentiment in regards to issues like youngsters' childhood, and obstruction in the marriage by outsiders, state parents in law or companions can likewise affect your mental health contrarily,"
Dr. Poddar includes.
Also, changing in accordance with a totally new family unit with a completely extraordinary arrangement of standards or qualities could give you trouble as well.
Aside from this, adapting to the contrast between what you had anticipated that hitched life should be and how it really worked out for you can have an effect too, but you also can avoid these troubles if you check his secret obsession review.
Be that as it may, you know the most noticeably terrible all things considered? Losing your feeling of self while attempting to modify or make it work.
Positive and negative effects of marriage on your health
Marriage can have both positive and negative effects on one's health. On the positive side, marriage can provide emotional support, improve physical health and increase life expectancy.
However, it can also have negative impacts, such as increased stress levels and the risk of chronic illnesses. In particular, a spouse's mental illness can significantly impact a person's well-being, leading to increased stress and anxiety levels.
It's important for individuals in these situations to seek support from friends, family, and healthcare professionals.
Know more about the ways marriage can affect your health, for better or worse, here: Positive And Negative Effects Of Marriage On Your Health
10 ways marriage can affect your health for better or worse
Marriage is a significant life event that can bring about changes in many areas of an individual's life, including their health.
Married individuals may experience certain health benefits, while others may face health challenges. In this list, we will explore ten ways marriage can affect your health, for better or worse.
From improved mental health to increased alcohol consumption, we will take a closer look at the potential impact of marriage on your well-being.
Improved

mental health

Increased physical activity

Lower risk of depression

Reduced risk of heart disease

Lower blood pressure

Increased risk of weight gain

Higher alcohol consumption

Increased risk of certain cancers

Increased likelihood of quitting smoking

Better emotional support network
How to deal with mental health for a healthier relationship?
Mental health plays a critical role in building healthy relationships. Understanding and managing one's emotions and behavior are crucial for creating strong and fulfilling connections.
An open correspondence with your accomplice is critical to tackling the vast majority of the issues, as indicated by Dr. Poddar. She says,
"Have an open discourse with your life partner indicating an away from a fruitful relationship and work as a group towards the objective of an agreeable, upbeat relationship."
Concerning adapting to another condition, Dr. Poddar suggests permitting yourself some time and keeping up some persistence to get acquainted with the novelty.
In the interim, you could request that your accomplice assist you with getting the hang of things. You can likewise speak with the individuals from your new family characterizing your jobs and obligations unmistakably.
Also, Dr. Seth proposes trusting somebody to share your sentiments instead of restraining them or enjoying self-indulgence. Attempting to keep the spark alive in your relationship can likewise help.
In the video below, Apollonia Ponti provides advice on keeping the relationship interesting. She encourages having mystery in the relationship to keep the spark alive.
Also, doing what you love and giving yourself some much-merited consideration can take you far. Indeed, seeking after the leisure activity that you love and working out can fundamentally assist you with traversing the trickiest of circumstances, the same as you can save some additional time checking his secret obsession review.
More questions on marriage and mental health codependency
Check out more questions on the relationship between marriage and mental health:
Is marriage good for your health?
Marriage has been linked to several health benefits, such as longer life expectancy, lower rates of depression, and better overall physical health. Being married can provide emotional support and companionship, reducing stress and improving mental well-being.
However, it's important to note that the benefits of marriage vary depending on the quality of the relationship and that not all marriages are equally beneficial for one's health. A happy, supportive, and healthy relationship can enhance one's well-being, but a high-conflict marriage can have the opposite effect.
Why is mental health important in relationships?
Mental health plays a crucial role in relationships, affecting our communication, behavior, and overall well-being. Good mental health allows individuals to handle conflicts and stress effectively, leading to healthier relationships.
On the other hand, poor mental health can contribute to communication problems, emotional distance, and even breakups. It's important for both partners to prioritize their mental health and seek help when needed to maintain a happy and fulfilling relationship.
Takeaway
In any case, on the off chance that you feel that your condition is wild and you have visited self-destruction musings. If it's not too much trouble, visit a relationship counselor and take treatment.
Obviously, if your accomplice is an injurious yank or is more harmful than modest plastic, at that point, have the strength to walk out. Guess what? Nothing merits bargaining your genuine feelings of serenity.
Share this article on
Want to have a happier, healthier marriage?
If you feel disconnected or frustrated about the state of your marriage but want to avoid separation and/or divorce, the marriage.com course meant for married couples is an excellent resource to help you overcome the most challenging aspects of being married.
Learn More On This Topic
You May Also Like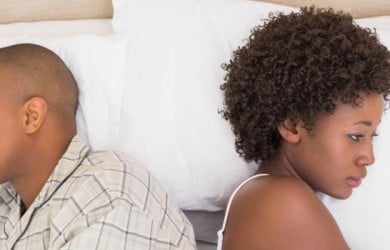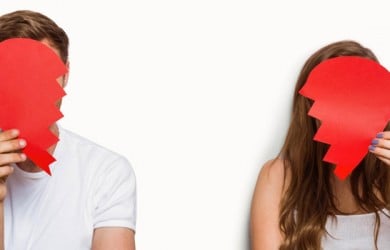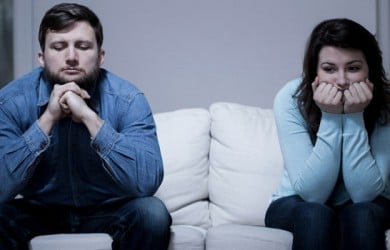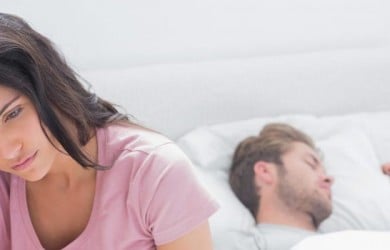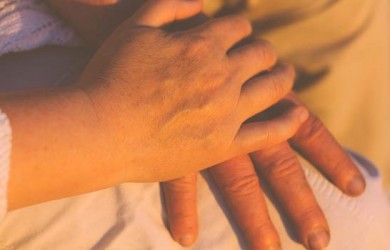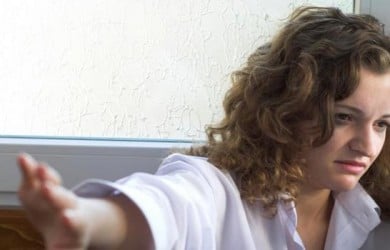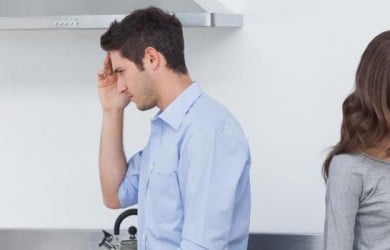 Popular Topics On Marriage Help