BPD Separation Anxiety: Causes, Impacts, and Coping
Borderline Personality Disorder (BPD) is a complex mental health condition characterized by intense emotional instability and difficulty in forming and maintaining relationships. Among the various symptoms, individuals with BPD often struggle with separation anxiety, experiencing extreme distress and fear when faced with separation from loved ones or significant others.
This article delves into the causes behind BPD separation anxiety, exploring its profound impacts on individuals' lives and relationships. Furthermore, it provides valuable insights into coping strategies, offering practical tips and techniques to manage and alleviate separation anxiety symptoms in individuals with BPD.
Understanding Borderline Personality Disorder (BPD)
Borderline Personality Disorder (BPD) is a complex and challenging mental health condition that affects approximately 1-2% of the population. It is characterized by pervasive patterns of instability in mood, self-image, relationships, and behavior.
People with BPD often experience intense emotional turmoil, difficulty regulating emotions, and a profound fear of abandonment.
Individuals with BPD may struggle with identity issues, unstable self-esteem, and a tendency to engage in impulsive and self-destructive behaviors such as self-harm or substance abuse. They may also have intense and unstable relationships, marked by extreme idealization and devaluation of others.
The causes of BPD are multifactorial, including a combination of genetic, biological, and environmental factors.
Living with BPD can be extremely challenging, not only for the individuals themselves but also for their loved ones. However, with appropriate diagnosis, therapy, and support, individuals with BPD can learn to manage their symptoms and lead fulfilling lives.
Treatment options for BPD often involve a combination of psychotherapy, such as dialectical behavior therapy (DBT), and medication.
Understanding BPD separation anxiety
BPD separation anxiety is a normal developmental stage that often occurs in infants and young children. It is characterized by intense distress and anxiety when separated from primary caregivers or familiar environments.
However, BPD separation anxiety can also affect individuals of all ages, including adults, in various contexts.
BPD separation anxiety in children typically emerges around 8-14 months of age and gradually subsides as they grow older. Symptoms may include excessive crying, clinging behavior, fear of being alone, and difficulty sleeping. In most cases, it is a temporary and natural part of child development.
In adults, BPD separation anxiety can manifest as a persistent and excessive fear or anxiety about being separated from loved ones, close friends, or familiar surroundings. This can lead to significant impairment in daily functioning and relationships.
Common symptoms include constant worry about separation, avoidance of being alone, and physical symptoms like headaches or stomach aches.
The causes of BPD separation anxiety can be multifaceted, including genetic predisposition, past traumatic experiences, or insecure attachment styles. Understanding the underlying factors is important for effective treatment and management.
Therapeutic interventions such as cognitive-behavioral therapy (CBT), exposure therapy, and relaxation techniques can be helpful in addressing separation anxiety.
Additionally, building a support network, practicing self-care, and gradually exposing oneself to separation situations can aid in coping and reducing anxiety symptoms.
The intersection of BPD and separation anxiety
Borderline Personality Disorder (BPD) and separation anxiety are two distinct mental health conditions that can intersect and significantly impact individuals' lives.
BPD is characterized by intense emotional instability, while separation anxiety involves excessive fear and distress when separated from significant others. When these conditions coexist, their combined effects can intensify and complicate each other.
Individuals with BPD often experience profound fear of abandonment and unstable relationships, which can amplify the symptoms of BPD separation anxiety. The fear of being left alone or abandoned triggers intense emotional reactions and can lead to desperate efforts to avoid separation, even in non-threatening situations.
This can strain relationships and contribute to a cycle of emotional turbulence.
The intersection of BPD and separation anxiety requires a comprehensive and integrated treatment approach. Therapy techniques such as dialectical behavior therapy (DBT), which focuses on emotion regulation and interpersonal effectiveness, can be particularly beneficial.
Addressing both BPD symptoms and separation anxiety can help individuals develop healthier coping mechanisms, improve relationship dynamics, and enhance overall emotional well-being.
Supportive and understanding relationships, along with education about BPD and separation anxiety, can also play a crucial role in providing a nurturing environment for individuals facing these challenges.
With the right treatment and support, individuals can learn to manage the complexities of BPD and separation anxiety, leading to a more stable and fulfilling life.
The impact of BPD and separation anxiety on relationships
The coexistence of Borderline Personality Disorder (BPD) and separation anxiety can have a significant impact on relationships. So, how BPD affects relationships?
The intense emotional instability and fear of abandonment associated with these conditions can create unique challenges that affect both the individuals with BPD and their loved ones.
Here are five ways in which BPD and separation anxiety can impact relationships:
1. Fear of abandonment
Individuals with BPD often have an overwhelming fear of being abandoned or rejected. This fear can manifest in clingy or dependent behaviors, leading to difficulties in establishing healthy boundaries within relationships. Partners or loved ones may feel overwhelmed or suffocated, resulting in tension and strain.
2. Emotional turmoil
BPD is characterized by extreme emotional highs and lows, which can be triggered by BPD separation anxiety. Mood swings and intense emotional reactions may create a volatile environment within relationships. This can lead to conflicts, misunderstandings, and difficulties in maintaining emotional stability.
3. Idealization and devaluation
People with BPD may experience intense shifts in their perception of others, including romantic partners or close friends.
They may idealize their loved ones during periods of closeness and connection but quickly switch to devaluation when separation anxiety is triggered. These rapid shifts can be confusing and emotionally exhausting for both parties involved.
4. Intense reactions to separation
When faced with separation, individuals with BPD and separation anxiety may exhibit extreme distress, panic attacks, or even engage in self-harming behaviors. Such reactions can be overwhelming for their partners or loved ones, who may feel helpless or responsible for managing their emotions.
5. Communication and trust issues
BPD and separation anxiety can affect communication patterns and trust within relationships. Individuals with Borderline Personality Disorder separation anxiety may struggle to effectively express their needs or fears, while their partners may find it challenging to provide the necessary support.
Trust issues may arise due to the fear of abandonment and the unpredictable nature of BPD symptoms, making it difficult to establish a stable foundation in the relationship.
Treatment options
When dealing with Borderline Personality Disorder (BPD) and separation anxiety, a comprehensive treatment approach is crucial. Effective interventions can help individuals manage symptoms, improve coping strategies, and enhance their overall well-being.
Here are several treatment options that can be beneficial:
1. Psychotherapy
Psychotherapy, particularly dialectical behavior therapy (DBT), is considered the gold standard treatment for BPD. DBT focuses on emotion regulation, distress tolerance, interpersonal effectiveness, and mindfulness. It equips individuals with skills to manage intense emotions and develop healthier coping mechanisms.
Additionally, individual therapy can help address separation anxiety by exploring its underlying causes and developing strategies for managing fears and distress.
2. Medication
While medication does not directly target BPD or separation anxiety, it can be used to manage specific symptoms such as depression, anxiety, or mood instability. Antidepressants, mood stabilizers, and anti-anxiety medications may be prescribed by a psychiatrist to alleviate symptoms that commonly coexist with BPD and separation anxiety.
3. Group therapy
Participating in group therapy, such as DBT skills groups or support groups, can be highly beneficial. Group settings provide a supportive environment for individuals to share experiences, learn from others, and practice interpersonal skills. It also helps reduce feelings of isolation and fosters a sense of belonging.
4. Self-care and stress management
Engaging in self-care activities is essential for individuals with BPD and separation anxiety. Regular exercise, relaxation techniques (e.g., deep breathing exercises, meditation), maintaining a healthy sleep routine, and engaging in hobbies or interests can help reduce anxiety and promote emotional well-being.
This article focuses on self-management strategies for individuals with Borderline Personality Disorder (BPD) to improve their well-being and daily functioning.
5. Support network
Building a strong support network is crucial in managing BPD and separation anxiety. Family and friends can provide understanding, encouragement, and practical assistance. Joining peer support groups or online communities specific to BPD or separation anxiety can also offer validation, advice, and a sense of belonging.
Learn insights on cultivating healthy relationships with BPD and other personality disorders from licensed psychologist, Dr. Daniel J. Fox, Ph.D.
6. Lifestyle changes
Making positive lifestyle changes can contribute to overall mental health. This includes maintaining a balanced diet, minimizing substance use, practicing healthy stress management techniques, and engaging in regular physical activity.
It is important to remember that treatment plans should be personalized and tailored to individual needs. Seeking professional help from therapists, psychologists, or psychiatrists who specialize in BPD and anxiety disorders is recommended.
Combining various treatment modalities and approaches can lead to significant improvements in managing symptoms and fostering a more fulfilling and stable life.
7 coping strategies for individuals with BPD and separation anxiety
Managing Borderline Personality Disorder (BPD) and separation anxiety can be challenging, but there are coping strategies that can help individuals navigate these conditions more effectively. Here are seven strategies to consider:
1. Develop self-soothing techniques
Practice self-soothing techniques to manage distress and anxiety during separation. Deep breathing exercises, progressive muscle relaxation, and grounding techniques can help regulate emotions and reduce anxiety symptoms. Engaging in activities that promote relaxation, such as listening to calming music or taking a warm bath, can also be beneficial.
2. Implement Dialectical Behavior Therapy (DBT) skills
Learn and apply DBT skills to manage intense emotions and improve distress tolerance. DBT skills include mindfulness, emotion regulation, interpersonal effectiveness, and distress tolerance techniques. These skills help individuals recognize and regulate their emotions, communicate effectively, and cope with distressing situations.
3. Create a safety plan
Develop a safety plan for moments when separation anxiety becomes overwhelming. This plan may include reaching out to a trusted friend or family member, engaging in grounding exercises, or utilizing a crisis hotline.
Having a plan in place provides a sense of security and helps individuals feel more prepared to cope with distressing situations.
4. Build a support network
Surround yourself with a supportive network of friends, family, or support groups who can provide understanding, encouragement, and a listening ear during difficult times. Sharing experiences with others who can relate can be empowering and alleviate feelings of isolation.
5. Practice effective communication
Improve communication skills to express needs, fears, and concerns with loved ones. Learning assertiveness techniques, active listening, and expressing emotions in a constructive manner can help foster healthier relationships and reduce misunderstandings.
6. Set boundaries
Establish clear and healthy boundaries within relationships to manage BPD symptoms fear of abandonment and promote emotional stability. Communicate your needs and limits, and assertively advocate for yourself.
Learning to prioritize self-care and ensure that relationships are built on mutual respect can contribute to a more secure foundation.
7. Develop self-identity and independence
Work on building a sense of self-identity and independence outside of relationships. Engage in activities, hobbies, or interests that promote personal growth and enhance self-esteem. Developing a strong sense of self can help individuals feel more secure and less reliant on others for validation and stability.
Learning to break through
It is essential to remember that coping strategies for breakup separation anxiety may vary for each individual, and it may take time to find what works best. Seeking professional help from therapists experienced in treating BPD and separation anxiety can provide personalized guidance and support.
With patience, practice, and a commitment to self-care, individuals can develop effective coping strategies and improve their overall well-being.
Share this article on
Want to have a happier, healthier marriage?
If you feel disconnected or frustrated about the state of your marriage but want to avoid separation and/or divorce, the marriage.com course meant for married couples is an excellent resource to help you overcome the most challenging aspects of being married.
Learn More On This Topic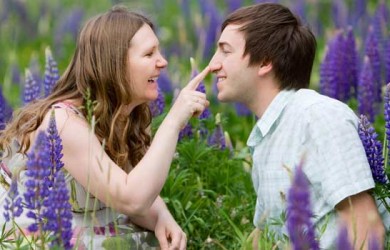 You May Also Like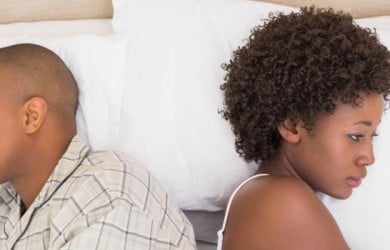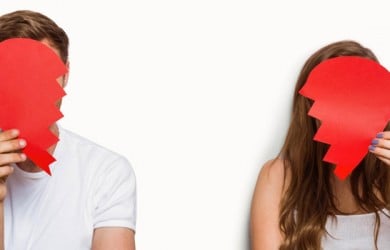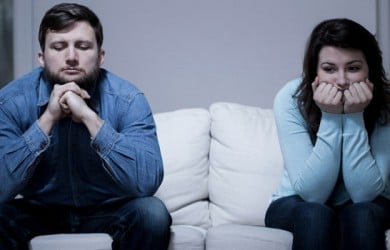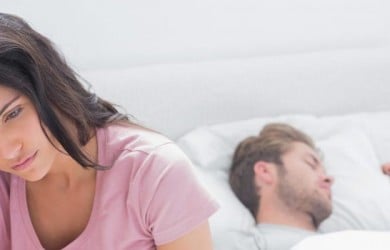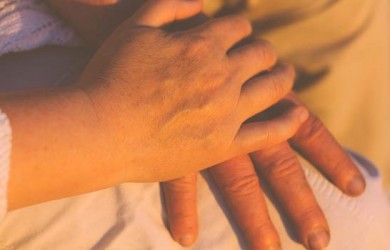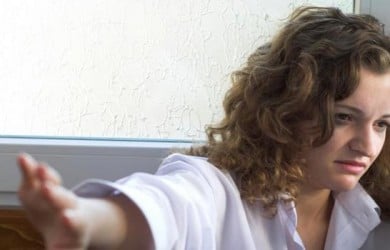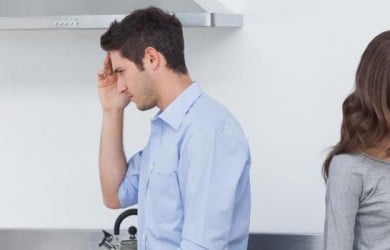 Popular Topics On Marriage Help