How to Find the Best Psychotherapist
Battling depression or emotional and mental challenges?
Visiting a psychotherapist can help you receive the right advice and discover the blind spots, with the right counseling and requisite treatment.
It's easy to find a therapist, but the challenge rears up when you have to find a psychotherapist who is right for you. There are a number of points to consider that will facilitate the process of finding the best psychotherapist.
Expert roundup for finding the best psychotherapist
Here's an expert roundup on how to find the best psychotherapist who meets your well-defined needs in a safe environment.
Look for a therapist who makes you feel connected and understood
Tweet this
Finding the best psychotherapist means being clear about your needs. When looking for a marital therapist this means understanding the needs of the individuals and the couple as a whole.
The types of characteristics that should be considered include
Therapeutic background
Training
Availability
Ease of accessibility
Chemistry- Chemistry is something that is assessed in the room upon meeting.
Find a therapist who uses the approach that seems suitable to you
Tweet this
Ask a trusted friend or look online at therapist locator websites. Look for those who cover your problems and approach seems to fit what you imagine therapy to be.
Call up and do a brief phone interview to see if a good match re: style and initial impression.
Try for 2 sessions.
Evaluate.
Don't look for the best therapist, look for the best therapist for 'YOU'
Tweet this
The best therapist for one person may not be the best therapist for all. It is really important to find the best therapist for YOU, in order to get the most out of the experience. Here are my top 4 suggestions:
Ask friends or colleagues for referrals that they know and trust
Read the therapist's website or watch their video and assess if you feel connected to what they are saying
Make sure all the logistical things work for you, including the price, scheduling, and office location
Have an initial session just to see how you feel in the room with the therapist. Do you feel a connection? Do you feel safe, and able to be vulnerable?
Do your research thoroughly while looking for a Psychotherapist
Tweet this
'Best' is subjective because it's all about the therapist-client relationship. What works for one client in a therapist may not work for someone else who wants to find the best psychotherapist. For example, a client may prefer an active, take control therapist, while another client may find that intrusive and prefer a therapist who listens and gives feedback.
Here are some tips to find the right therapist for you:
Word of Mouth. Sometimes asking for help from our friends and family can be hard, especially, if you want to keep your visit to a therapist private.
That being stated, call and speak to as many therapists as you want. Ask them questions that are important to you and gain a sense of who they are over the phone.
Are they marketing in more than one place?
Do they seem active on social media?
When you do a search with keywords do they appear on the first or second page? If your

therapist shows up on google maps

it means the therapist is popular and other clients are interested in working with the same therapist.
Read their website!
Make sure the therapist you choose is licensed and the best fit for you
Tweet this
Here are some tips to get started with looking for psychotherapist for yourself-
Ask your friends or other professionals that you respect if they have any recommendations. Don't rely only on their recommendations, but use that as a starting point.
Review therapists profiles and websites to see if you connect with any by way of their pictures, videos, blogs, etc and then interview a few.
Make sure you look for a licensed professional in your state. Most licenses require a Master's Degree, many hours of clinical supervision, and testing to become licensed under some type of Board of Behavioral Services. If you are going to invest the time and resources for therapy, see a professional.
Make sure you are a good fit with your therapist. Schedule a consultation either by phone or in person to see if he or she resonates with you. Do you feel comfortable with their style, their personality, their idea of how to get you to your goal. Do you see yourself being able to be open with this person?
Get an idea if the therapist wants to equip you with skills and techniques to help yourself outside of therapy. It can take some time to get there, but you want someone who will encourage your independence and not dependence on the therapist over time.
Has your therapist done their own work? Many of us get into the profession because of our own life experiences, which can be wonderful, as long as the therapist has and continues to do their own work. A relatively healthy therapist (we are not all perfect!) is better able to help you.
Don't be afraid to ask questions about what therapy will be like and what to expect. There should be a plan to get you to your goals.
Focus on what you hope to receive in counseling when choosing a therapist
Tweet this
Finding the best psychotherapist maybe one of the most important decisions you will make in life. You're putting your emotional and mental health in the hands of an expert you trust, to help you through some of your most difficult times in life, to listen without judgment and to help you overcome challenges in life and empower you to become your best self.
When choosing a psychotherapist here are some things that you need to consider-
It's important to think about your needs in relation to what you hope to receive from counseling, what you're going through, and how do you want to feel as a result of receiving services.
It's also important to research the type of therapist you want to work with, and identify if the therapist specializes in what you're needing help overcoming, dealing with, or going through.
Do a Google search for their website and read their about me page, types of services page, watch the videos they have posted, and check to see if they have reviews posted from others who have worked with them.
Don't be afraid to call the therapists who you feel are a best fit, and interview them; ask questions related to how they help clients, which methods do they use, what's their specialty, ask about specialized training related to their expertise, and also ask this very important question, "how can you help me if I choose you as my therapist?" These questions lead you to having a conversation with the therapist, so you can really see if he/she is a good fit.
Choose a qualified therapist who is good at implementing their knowledge in practice
Tweet this
Here are some questions to think about that will help you choose the best therapist for yourself-
First consider-Is he/she a good person? Has their marriage lasted? Do they care about people beyond the profession?
Then consider their expertise in therapy- Do they have any training beyond grad school. The

best therapist

have

been trained in evidence-based practices

. Like EMDR trauma focused cognitive behavioral therapy, aggression replacement training, trauma resiliency model and more.
Do they have experience successfully implementing those evidence-based practices?
Does their practice actually show evidence of helping people with practical skills based advice? Many are taught in grad school to have a value free therapy. You pay them to sit and nod. For some that is helpful. Others need more.
Choose a therapist who has expertise in treating the issues you're facing and is available
Tweet this
The best psychotherapist is the one who is best for you! You can narrow the field via personal or professional referrals, as well as web and directory searches. Then, look for someone who:
Answers your phone or email inquiry promptly
Can work with your insurance company, if possible
Has availability when you need to schedule your appointment
Expresses curiosity about what is most important to you
Conveys warmth, concern, and of course, expertise
Choose a therapist with whom you like to spend time with
Tweet this
Choosing the right psychotherapist for you is like casting the right actor for a production. Look for someone who is not only qualified for the job, but also someone with whom you'd like to spend a good deal of time. Intimate time. Here are a few guidelines to help with your casting process.
Trust-Whatever form of research you do to locate the right therapist, keep in mind that you want

someone who will make you feel safe enough to process some of the most challenging emotional conflicts of your life

. Before you begin your casting call, determine what you need from your prospective scene partner in order to trust them with the most vulnerable versions of yourself.
Talk-Ask your friends, family members, colleagues, doctors, and local baristas about the therapists with whom they have worked. No consumer research beats a live, personal narrative. This form of referral gives you an implicit, emotional sense of the environment each particular therapist/clinical performer creates for their clients, and whether or not that might be a good fit for you. Pay attention not only to what the person you ask says about their therapist, but also observe what they do not say (e.g., the tone of their voice, the expression on their face, the look in their eyes).
Browse-Online therapist listings, profiles, and websites, will give you an idea of each

clinician's training, credentials, and areas of specialization

–which are all important for you to know. But perhaps more importantly, you want to look for any clues as to what it might be like to sit and talk to that person. What do their photographs say to you? What does their voice sound like in the articles and blog posts they have written? What does their literal voice sound like in podcasts and other recordings? What do their values and interests seem to be, and how might that affect the way you relate to each other? How might this person see you as a social, relational being–not just as a "mental health patient"?
Meet-Once you've narrowed down the short list of therapists you are considering, arrange to meet them–in the casting process, this is called an

audition

. Many therapists offer a free phone consultation to give you the opportunity to ask them questions and, more significantly, to discover how you feel talking to them. At this stage, it's important to ask yourself if this is someone with whom you'd like to enter into the unknown on a deeply personal, transformative voyage. If so, give yourself the opportunity to try a few sessions. Challenge yourself to work through the initial fears and obstacles of staying present with the therapist you have chosen. The choice is always yours to continue working with that particular clinician or to give someone else a try. But keep in mind that much like the art of acting, the art of therapy is not simply intended to validate who you think you are, but also to help you expand the possibilities of who you can be.
Chemistry-Chemistry is something that is assessed in the room upon meeting.
You need to consider multiple factors to choose the best therapist for 'YOU'
Tweet this
There actually is not a best psychotherapist, there's just the one that may be best for you.
Factors to consider the best therapist for yourself-
First, I would suggest you do a little research on the kind of therapy you want (ask friends, relatives, or just google types of psychotherapy). Many therapists use a more

traditional talk therapy while some are somatically oriented

(working with the body- though, not with touch, which is called bodywork). There are therapists who offer special techniques, such as EMDR, which is a way to process trauma. Of course, you should make sure the therapist is licensed. Then you may need to determine if they accept your insurance and/or what is their fee schedule?
But then the most important part is having a phone conversation or initial meeting with the therapist and to simply 'trust your gut'.

Allow your intuition to guide you

about whether this person seems like someone competent and who you could trust. You might meet with one more therapist if you're feeling unsure, to compare your experience. It's a big decision, worth the effort, to find the therapist with whom you are going to have an important relationship.
Follow your gut
And as a final thought, follow your instinct when trying to find the best psychotherapist. After you've done all your research, asked questions and shared your concerns, the rest is up to your own discretion.
You need to tap into your intuition to make that final call. Maybe you find yourself wondering, that even after zeroing down on one fine therapist, with the perfect credentials, why you are not feeling comfortable.
If it seems awry, even for the most inexplicable reasons, drop it and continue to look for someone whose style and experience appeals to you.
Your comfort comes first!
Share this article on
Want to have a happier, healthier marriage?
If you feel disconnected or frustrated about the state of your marriage but want to avoid separation and/or divorce, the marriage.com course meant for married couples is an excellent resource to help you overcome the most challenging aspects of being married.
More On This Topic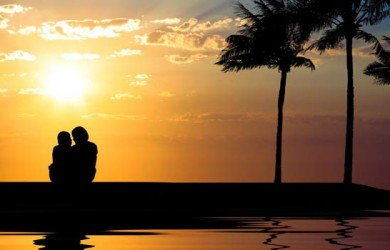 Recent Articles
You May Also Like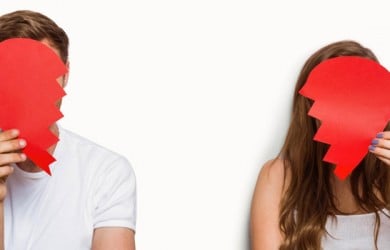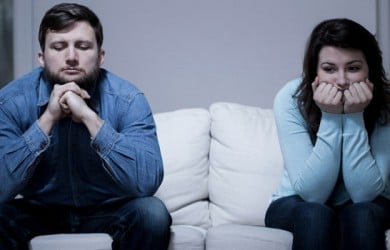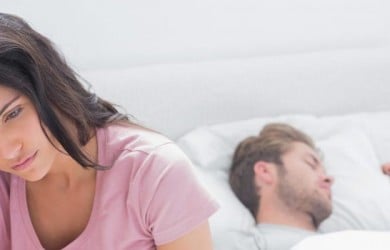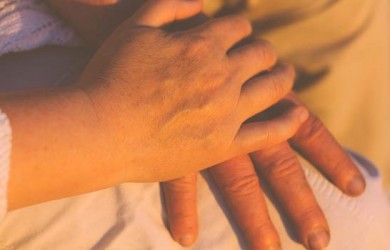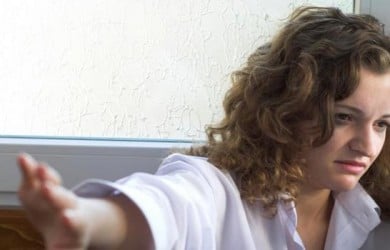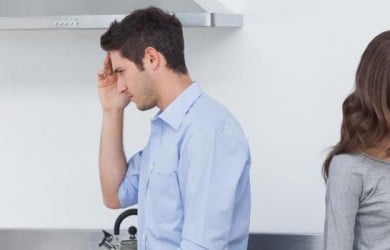 Popular Topics On Marriage Help