How Does Borderline Personality Disorder Affect Relationships: 5 Ways
It can be challenging if you are in a relationship with someone with Borderline Personality Disorder (BPD) because of their unstable emotions. People with this disorder need all the help they can get because they struggle with insecurities, self-doubts, feelings of emptiness, explosive emotions, etc.
In this article, you will get answers to questions like how does BPD affect relationships. You will also learn what BPD means and the common signs of this disorder.
What does borderline personality disorder mean?
A borderline personality disorder is a mental health condition that affects how you feel and think about yourself and the people around you, especially those closest to you.
This disorder makes it difficult to experience stable relationships because the person is always thinking about the worst that could happen.
People struggling with BPD also tend to see the extremes in situations. Therefore, they are more likely to make decisions impulsively, not minding the consequences.
To learn more about Borderline personality disorder, Jonathan Hill and other authors prepared robust research for this purpose. The study is titled Attachment, Borderline Personality, and Romantic Relationship Dysfunction.
5 signs of BPD relationships
One of the ways to help someone with BPD is to verify if they are showing the symptoms. You might be in a relationship with a person with BPD and face some challenges peculiar to this disorder.
Even though you cannot force someone with BPD to opt for treatment, you must first learn to recognize the common signs.
1. Desperate efforts to avoid abandonment by family and close friends
Trying too hard to evade being neglected by people close to them, like family, friends, and romantic partners, is one of the signs of borderline personality relationships.
People with BPD don't trust their close folks enough to stay around them for a long time. They might expect their loved ones to wake up one day and decide to walk out of their lives.
This is why they keep suspecting their loved ones when they notice signs or patterns that remind them of rejection.
In a familial setting, someone with BPD who has siblings and parents will always conflict with them. They may keep thinking that everyone is focused on themselves and pays no attention to them.
The same applies to those in romantic relationships because the individual with BPD believes that their partner will soon break up with them.
2. Low self-esteem
One of the ways to know that any of the individuals in a relationship has BPD is when they struggle with self-esteem issues. Such people may have problems maintaining high self-esteem, and their confidence mostly depends on what people say.
Therefore, they can have low self-esteem for a long time if they receive criticism. On the other hand, if they get praised or get nice words for doing something good, their self-esteem goes up.
It might be accurate to mention that people with BPD have self-doubt, so their identity is defined by what people say about them.
Often, they feel incomplete, inadequate, and dependent. Sometimes, they may imitate other people's behaviors, adopting their strengths and flaws because their ability to stay independent is quite defective.
Watch this video on how to increase your self-worth and self confidence:
3. Lack of empathy
On how does BPD affect relationships, one of the signs you will notice is people with this disorder usually have a hard time showing empathy. They find it hard to see themselves in the shoes of other people.
This is why people with a borderline personality disorder might not be there for them when their partners or friends are going through difficult situations.
Also, if they are in a romantic relationship and their partner complains about something, they might need help understanding the gravity of what they mean. They may unintentionally trivialize their pain because they are not on the same emotional wavelength.
On the other hand, if people with BPD are going through a difficult time, they expect people to understand them. If they don't get the desired support, they may think they are being abandoned.
Related Reading: 

10 Ways on How to Cope With Lacking Empathy in Relationships
4. Toxic relationships
One of the common BPD symptoms in relationships is the quality of their relations with romantic partners, friends, and family. Some prefer to be with people who can satisfy their emotional needs.
However, when they discover that they are not meeting the expected standards, they leave them and move on to the next. As a result, people with BPD find it hard to trust in relationships, which is why they struggle with anxiety and other forms of emotional unrest.
Hence, this leads to the breeding of toxic relationships in the long run because their feelings are unstable. The same applies to relationships like friendships; they find it hard to maintain close relations with friends.
So, they may keep swinging from one friend to the other, looking for the ideal person who will not abandon them.
5. Lack of future plans/ambitions in relationships
Another possible sign you may notice in people with a borderline personality disorder is that they don't like thinking about the future. Many are focused on the present, hoping those they love will not reject them.
So, they live in fear and uncertainty, not being sure of what the future holds. This is why they may find it difficult to plan with their loved ones because they are unsure of their loyalty.
For instance, in romantic relationships, a partner with BPD might be reluctant to make solid and futuristic plans with their partner.
They suspect their partner might leave, making it hard to start building again with someone else. Therefore, they prefer to live in the moment and see each day as it comes.
Sara Navarro and other brilliant authors prepared an extensive narrative review on how people with borderline personality disorder behave in relationships. The study is titled Romantic Relationships of People with Borderline Personality.
How does Borderline Personality Disorder affect relationships- 5 ways
Individuals with Borderline Personality Disorder usually experience difficulties in their relationships. Most times, it is those who are close to them that experience more of their behaviors.
To answer the question of how does BPD affect relationships, here are some of the ways.
1. Fear of rejection creeps in
When borderline personality disorder exists in relationships, one way to find out how it affects the union is when the individual shows fear of rejection.
If a person is afraid of getting rejected, maintaining a healthy relationship won't be easy.
They will suspect every of their partner's moves, and they will make lots of assumptions. So, even when their partner does not intend to reject them, they will perceive this possibility.
Individuals with borderline personality disorder in relationships will listen closely to the details of each conversation.
Doing this will help them spot supposedly hidden intentions from their partner or friends, and it also sheds more light on how BPD affects relationships.
They are usually sensitive to how people talk to and treat them. If they step into a setting and notice that the environment is not friendly or welcoming, they always assume they are the cause.
And they will find every means to excuse themselves. They don't like the feeling of emptiness or disappointment that comes with being rejected.
Related Reading: 

How to Overcome Fear of Rejection in Any Aspect of Life
2. Unrealistic expectations from the relationship
Another way BPD affects relationships is the kind of expectations individuals with this disorder have.
Unfortunately, when it comes to BPD and relationships, many people with this disorder think their relationships will cater to their emotional and interpersonal expectations.
Therefore, when some have conflicts in their relationship, it can affect their disposition with other people. Similarly, if they are unhappy in their relationship, it will reflect in other important areas of their lives.
When people with BPD discover that their hopes do not tally with what they expect, they become frustrated. Some show dissatisfaction by being angry, burned out, confused, etc.
Due to this, some of them might not have stable relationships because they are searching for the perfect partner who will meet and exceed their expectations.
3. Simple arguments turn big
Another answer to how does BPD affect relationships is how the individual responds when little arguments happen in their relationship. It is a normal occurrence for relationships to experience little conflicts where they air their different opinions and come to a consensus.
However, someone with BPD will not see the positive side of having a simple argument. Some of them might get emotionally triggered and begin to see it as one of the signs of getting rejected or left alone. Similarly, they avoid conversations about serious issues because they know their reaction might cause conflict.
Such people will experience the same thing in their friendships and other types of relationships. In some cases, it might be difficult for them to stabilize their relationships with people because of the BPD relationship cycle.
Related Reading: 

3 Simple Steps to Stop an Argument
4. Indecisiveness in the relationship
For anyone wondering how does BPD affect relationships, one of the points to note is that they don't have stable choices. This means they can advocate for something this minute and change their minds the next minute.
If a person in a relationship has BPD, they may leave their partners confused because they will always have conflicting comments. They can compliment their spouse and talk down on them very quickly.
Such people may also have difficulty making career and friend choices because they feel threatened that some factors are working against them. Also, they find it hard to realize that they are the problem and need help.
Related Reading: 

21 Ways to Deal with an Indecisive Partner
5. They may have a different perception or view of the relationship
On how does BPD affect relationships, one of the points to note is that such relationships are highly susceptible to regular conflicts.
One of the major reasons is that the BPD partner has a different view of the relationship, making them commit errors based on how they see events.
Even though it is quite normal for partners in a relationship to have opposing views, the case is worse when dating someone with BPD. Sometimes, they may have misconceptions about you and the relationship, which is often unexpected.
For instance, they will prefer to question your intentions instead of trusting them. Also, they may keep blaming you for every problem that happens in the relationship.
Some might think you might break their heart or take them for granted when they become more vulnerable.
Elsa Baumgartner's study seeks to establish a connection between parental rejection and BPD. Their study is titled Borderline Personality Symptoms and Relationship Threat: The Moderating Role of Perceived Parental Rejection.
FAQs
Here are some frequently asked questions about borderline personality disorders and their effect on relationships.
1. Is it hard to be in a relationship with someone with BPD?
Having a relationship with someone with borderline personality disorder can be difficult. Your spouse might experience different symptoms of emotional instability that can affect you and the relationship.
You might get tired of being in their lives as you want peace and tranquility. They may not get your point if you try to point out the problem. Instead, they might think you want to abandon them because you are addressing a particular problem.
2. How do borderlines handle relationships?
Regarding how does BPD affect relationships, people with this disorder show some traits like an inability to trust, fear of rejection, impulsive decision-making, etc.
People in borderline personality disorder relationships usually struggle with those close to them.
Also, they may handle their relationships with the impression that nothing lasts forever, and their partner or close friends could get tired of them anytime.
3. Does BPD cause unstable relationships?
A relationship with a borderline personality disorder might not be stable because the partner with this issue might show fears of abandonment. In addition, they will experience regular mood swings and show impulsive behaviors that can make the relationship unstable.
It may be challenging for the partner of someone with BPD to cope in the relationship because they are usually unpredictable.
The takeaway
If you have asked questions like how does BPD affect relationships, you now have a vivid idea of how it happens. Dating a person with BPD can sometimes be frustrating because you might be their favorite this minute, and they no longer want you the next.
People in borderline personality relationships need to seek help for their partner if they still want the union to work. Contacting a therapist or mental health counselor for professional help would be best.
Share this article on
Want to have a happier, healthier marriage?
If you feel disconnected or frustrated about the state of your marriage but want to avoid separation and/or divorce, the marriage.com course meant for married couples is an excellent resource to help you overcome the most challenging aspects of being married.
More On This Topic
You May Also Like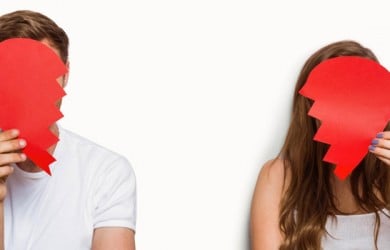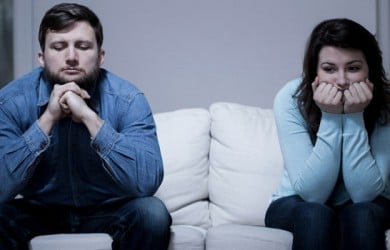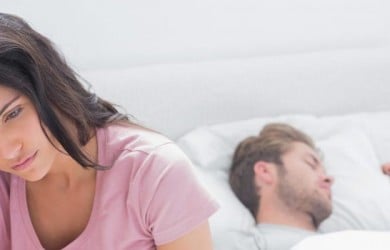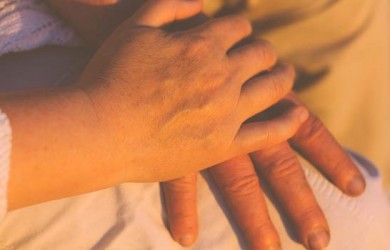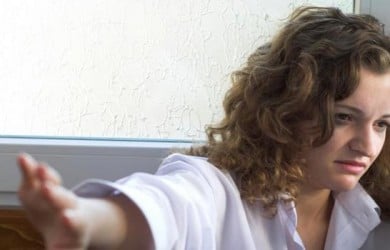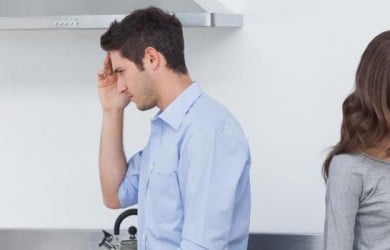 Popular Topics On Marriage Help