15 Signs of Abandonment Issues and How to Deal With Them
A person suffering from abandonment issues feels intense dread of losing the people they love. It is considered a form of anxiety that stems from childhood. Abandonment trauma is also linked to insecurity and can affect a person from building close relationships.
Do you have an experience that changed how you trust, love, and attach to another person? If so, maybe you are already showing signs of abandonment issues.
Let's learn more about abandonment issues, the signs that you may be experiencing them, and how to deal with them.
What are abandonment issues?
Let us first understand abandonment issues meaning and where it starts.
Abandonment anxiety usually happens when a child experiences traumatic loss. There could be different forms of loss, such as being rejected or abandoned by a parent. Being orphaned or parents divorcing are also terrifying experiences that can evolve into abandonment issues.
Neglect and abuse are also factors that can lead to abandonment attachment style.
Some people develop signs of abandonment issues later in life. These could be from a traumatic relationship, abuse, divorce, or a partner cheating.
Abandonment trauma is the extreme fear that all the people you begin to love will eventually leave, hurt, or abandon you.
Examples of abandonment issues
Related Reading:

 What Is Emotional Abandonment in Marriage?
Characteristics and examples of abandonment issues
An example of abandonment issues is a child who was rejected and abandoned by his parents might grow up fearing that loving a partner would also lead to rejection.
This man, as an adult, will have a hard time opening up and giving their love because they are afraid that once they give their all, their heart will shatter when the person they love abandons them.
A woman who was abused and left by her husband could develop abandonment issues. She would then form a barrier to shield herself from getting too close or even loving another person again. She's afraid that the same thing will happen and someone will break her heart and trust again.
Effects of abandonment issues on relationships
Attachment style is the way a person relates to another person.
When we're born, we form an attachment to our mothers or caregivers and the other family members. Attachment styles are essential because they help determine the nature of our future relationships.
However, if a child or a person experiences abandonment issues, their attachment style gets affected. Listed below are some of the resultant attachment styles:
When a person has an avoidant attachment, they struggle with getting close to another person. They don't feel comfortable and would avoid intimacy as much as possible.
For them, it's better to be independent, and if possible, they would avoid getting attached to anyone to avoid being hurt.
They may seem intense, cold and unable to trust, but deep inside, they are just afraid to open up and get close.
Related Reading: 

Avoidant Attachment Style – Definition, Types & Treatment
A person dealing with abandonment issues may form an anxious attachment. The extreme desire to be close to another person and be loved characterizes anxious attachment. Because they have attachment issues, these people will do everything to be kept by the people they love.
They always worry that they may not be enough, that someone will replace them, or that they are not worthy of love. They would try harder to feel worthy, turning into insecurity and anxiety.
When a child's parent or caregiver exhibits behaviors that contradict, such as sweetness and coldness, or always being there and avoiding the child, this can cause conflict, confusion, and anxiety.
The child might grow up fearing that one day, they're loved and the next, they're not. They will have trouble regulating their own emotions as well. Further issues can arise, such as mood disorders, identity issues, and even how they socialize.
As an adult, they may develop disorganized attachment, a combination of avoidant and anxious attachment. Most often, these individuals also exhibit personality disorder signs.
Now that you understand the different types of abandonment issues, what are the signs that you're experiencing this?
Related Reading: 

What Is Disorganized Attachment in Relationships?
15 clear signs of abandonment issues
Separation anxiety in babies is natural. At three years old, they outgrow it, but what if there's a more profound trauma?
Childhood trauma could cause separation anxiety and abandonment issues to become a concern later. The symptoms can be so severe that they can disrupt a person's life and the ability to create relationships.
If you think you suffer from abandonment issues in relationships, here are 15 signs to look out for.
1. Allowing and staying in unhealthy relationships
Some people with signs of abandonment issues are prone to entering and staying in abusive and unhealthy relationships.
The person they're involved with may have drug issues, verbal and physically abusive, and toxic, but even though they are aware of these alarming facts, they would still choose to stay.
They are not leaving because they are head-over-heels in love. Instead, they are afraid that another person won't accept them if they decide to end the relationship.
2. Getting too close too soon
Other symptoms of abandonment issues are when a person gets too close too soon. Whether it is a friend or a partner, they quickly get attached. The deep yearning for acceptance, love and care manifests through these actions.
For a friend, they would want to go out all the time, do things together, and want to be the best of friends too soon.
In romantic relationships, they fall too soon, get attached, and show traits of being a partner even if they aren't a couple yet, but this can scare a potential partner.
3. People-pleasing tendencies
A person who fears being abandoned will want to please their friends and partner in any way. They are afraid of upsetting the people they love because they might decide to leave them.
Even if it's inconvenient for them, they will still say "yes."
It's tiring to be in a friendship or relationship where you can't say "no" because you're scared they will leave you if you don't do what they ask. It's mentally exhausting and physically draining to be a people-pleasing person all the time.
4. Feeling envious of other people's relationship
Seeing a healthy relationship can cause a person battling abandonment issues to feel envy. They can't feel genuinely happy for a friend, a sister, or someone close to them.
Instead, they would try to reason out, criticize it, dig up skeletons, or say they would soon fall apart.
This extreme jealousy is toxic and is never good. Focusing on their pain and envy can destroy other people's relationships.
Related Reading: 

15 Tips on How to Stop Being Jealous in Your Relationship
5. Scared of commitment
If someone has abandonment anxiety, they yearn to be loved, but a part of them is scared to commit. Commitment, for someone vulnerable, is like surrendering to the person who will eventually hurt you.
They can start giving excuses for why they can't commit, start being distant, and ultimately leave the relationship.
6. Constant feeling undeserving of love
Sadly, love, a beautiful feeling, is associated with loss and pain for some people.
When you love wholeheartedly and end up alone because of death, or people leaving you behind, it scars you.
You end up feeling unworthy of being loved and you get so used to it that when someone comes into your life, you push them away.
"This is too good to be true. I'm not a person worthy of such love. It's not genuine. I would end up being hurt again."
Related Reading: 

10 Things to Do if You Feel Unappreciated in a Relationship
7. Avoids emotional intimacy
We all know that intimacy strengthens the bond of couples. A person who shows abandonment issues symptoms will avoid getting intimate.
Connecting emotionally with their partner feels like stripping themselves of the shield they built to protect themselves. Sometimes, they would choose to leave the relationship because they are scared that soon, they'll become vulnerable.
Related Reading: 

Significance of Emotional Intimacy in a Relationship
8. Low self-esteem and insecurity
They also show signs of insecurity and lack of self-esteem. It shows how they act, make decisions, and even talk about themselves. Often, they might call themselves ugly and unintelligent.
9. Extreme jealousy
Because of the fear of being abandoned, they start showing signs of extreme jealousy. Their insecurity, low self-esteem, and fear all sum up, and soon, they will feel like someone will try to steal the person they love.
10. Fears long periods of being apart
What if your partner needs to go on a week-long business trip?
You may find yourself anxious and jealous on the second day. You can't stand being apart because you're scared your partner might not return.
11. Can't fully trust other people
Trusting someone is difficult, even if it is a family member, a partner, or a friend.
You may think you're okay with trusting, but you're still holding back. However, soon you are suspicious of everyone's moves; you're always on guard, afraid they might turn their backs on you and abandon you.
Related Reading: 

How to Resolve Trust Issues in a Relationship – Expert Advice
12. Attracted to people who don't want to commit
Why do people who don't want to be left behind get attracted to emotionally unavailable people?
It may sound weird, but because they are also afraid of commitment, they would choose a relationship that focuses on physical satisfaction rather than emotional.
They are so afraid of committing that they would settle for this short-time relationship.
13. Shows controlling behaviors
Symptoms of abandonment issues can turn someone overly controlling in their relationships. They want to make sure everything is perfect so their partner wouldn't leave them.
Unfortunately, controlling everything is suffocating and can even lead to your partner leaving you.
Watch as Dr. Ramani Durvasula explains the difference between love and control in relationships:
14. Blaming yourself for failed relationships
When a friend leaves you or a partner calls it quits, you take all the blame.
"It's me, isn't it? I knew it. I am never good enough and no one will ever accept or love me."
One of the signs of abandonment issues is that a person won't realize what went wrong or listen to reason when facing failures. For this person, it only verifies that no one wants them.
Related Reading: 

30 Reasons Why Relationships Fail (and How to Fix Them)
15. Sabotaging your own relationship
Jealousy, controlling your relationship, and even a twisted belief that you don't deserve to be accepted or loved can affect your relationship.
Your friends or partner can ultimately decide to leave if you sabotage your relationships as one of the signs of abandonment issues.
Deep inside, you know the relationship is not at fault, you know that your partner loves you and is trying to fix things, but instead of embracing, you're slowly pushing this person away until they give up.
How do you cope with abandonment issues?
Learning how to deal with abandonment issues is still possible. Of course, you will need all the support you can get.
To learn how to fix abandonment issues, you need to commit that you are willing to face the facts about your abandonment anxiety and learn from self-help options like books, podcasts, and even articles.
If you feel like you need more help, learn how to overcome abandonment issues with the help of a professional therapist.
The fear of being abandoned and how therapy helps
If you have chosen the help of a professional, be ready to tackle issues from your past. This will help the therapist pinpoint the causes and how to cope with abandonment issues.
Therapy would also tackle practical communication skills, expectations, controlling triggers, and setting boundaries.
Undergoing therapy is an effective way to overcome trauma and signs of abandonment issues.
Final thoughts
Signs of abandonment issues and trauma stems from experiences that make people feel unloved, unsafe, insecure, and alone. Even in adulthood, these feelings can become stronger to the point that a person would show signs of abandonment issues that can destroy potential healthy relationships.
With the help of therapy and self-care options to heal, one can cope with the trauma and start allowing people to get close.
All of us deserve to be loved. Try your best to overcome the abandonment issues that haunt you, and soon, you'll see how many people will love and accept you.
Share this article on
Want to have a happier, healthier marriage?
If you feel disconnected or frustrated about the state of your marriage but want to avoid separation and/or divorce, the marriage.com course meant for married couples is an excellent resource to help you overcome the most challenging aspects of being married.
Learn More On This Topic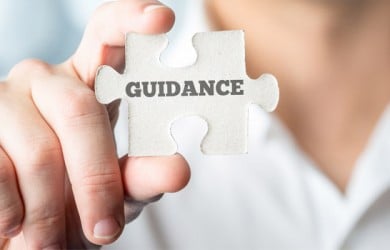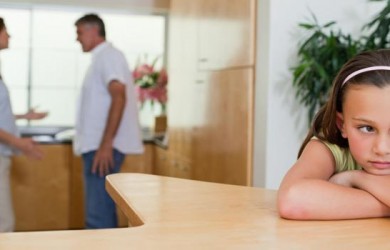 You May Also Like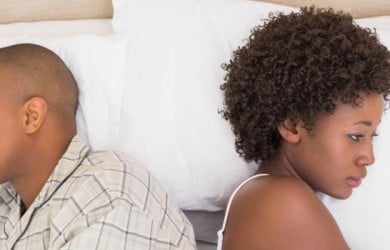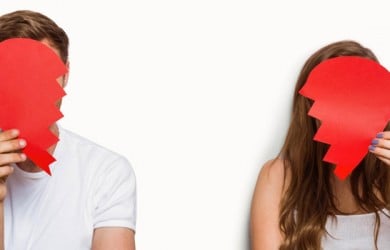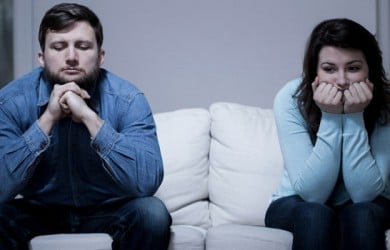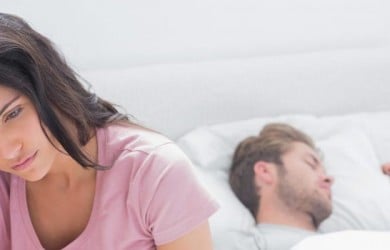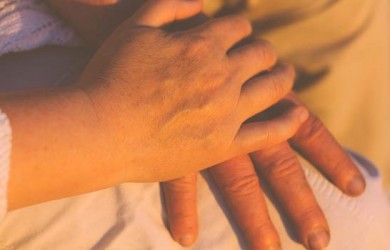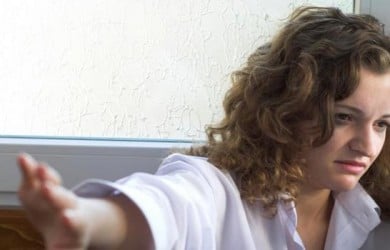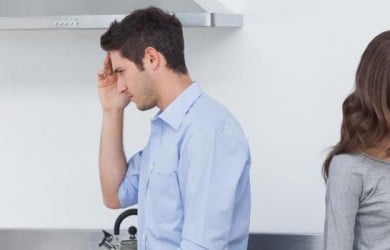 Popular Topics On Marriage Help