What Are Borderline Personality Disorder Relationship Cycles
It can be tough to be in a relationship when the person you're with is full of insecurity, jealousy or baseless accusations. What if the person you love has a special condition such as BPD? How far can your love push through with the borderline personality disorder relationship cycle?
And, how do you cope with your partner's disorder?
What is a BPD relationship cycle?
The hardest part of having relationships with someone with BPD is maintaining a healthy relationship. There is what we call a borderline personality disorder relationship cycle. This is the cycle of the relationships revolving around the person's disorder and how they handle the connection.
It's a pattern for those with borderline personality disorder and relationships, but we also have to remember that it is not their fault, and they did not cause it.
What does a BPD episode look like? Watch this video by Dr Ramani to understand more.
6 stages of a Borderline Personality Disorder relationship
If this is the first time you've heard about the borderline personality disorder relationship cycle, then this is your chance to get familiar with it.
Dating someone with borderline personality will experience some of the patterns below, but not everyone will. So, it's up to us to be vigilant in helping our partners.
1. Prioritizing
The first stage of a borderline personality disorder relationship is the change in priorities for someone suffering from the disorder. Very soon into the relationship, you will find them invested in you, so much so that they prioritize you and the relationship over everything else in their life.
2. The trigger
People who have borderline personality disorder love relationships know when they are hurting. They are very much in tune with their feelings, a little too much that any event that causes pain and hurt becomes traumatic.
Sadly, these are unavoidable, we all get hurt, but since BPD and relationships are connected, this traumatic event can act as one of the BPD triggers.
Related Reading: 

7 Conspicuous Signs and Symptoms of BPD Relationships
3. In denial
Many people around BPD sufferers don't understand what's happening. Some might say that they are just overreacting or everything is just normal and so on.
But instead of helping a person with BPD, it forces them to also be in denial of their true feelings, which backfires into resentment and more pain.
Related Reading: 

How to Deal With Someone in Denial: 10 Ways
4. Fears and doubts
If a person with BPD is hurt and instead of addressing the issue, their partners might just leave the relationship or aggravate the situation with more hurtful actions or words.
This may lead to the borderline personality disorder romantic relationship to end, sadly, not in a peaceful way.
5. Disassociation
Anyone who gets hurt by love have different reactions. What more if the person has BPD?
Can you just imagine the intensity of pain they feel that ultimately comes down to this BPD relationship stage where the person just wants to disassociate themselves from everyone?
Rejection, abandonment, and losing trust is devastating for anyone, much more to a person with BPD.
The effects of this borderline personality disorder relationship cycle can range from depression, anger, resentment, revenge, and, sadly, even self-harm. The confusion, the pain, and the anger are all just too overwhelming for this person and may lead to actions that we all dread.
6. Repeating of the cycle – the trigger
The reason this is called a cycle is because of love, which always gets its way.
No matter how distant a person can be, love and relationships will always be there. Slowly trusting again, slowly learning how to love and smile again is another start of borderline personality disorder relationships.
Love is a new light of hope for happiness.
But what happens when there's another painful event? Then, the cycle starts again.
Related Reading: 

11 Ways to Successfully Navigate Triggers in Your Relationship
Are you in a Borderline Personality Disorder relationship cycle?
Are you in love with someone diagnosed with BPD? How do you know if you are in a borderline personality disorder relationship cycle? Watch out for the signs.
Is your partner too invested in the relationship too soon? Are they triggered by something small? Do you see them constantly in fear or insecurity over the smallest of things?
If yes, the chances are that you and your partner are in a borderline personality disorder relationship cycle. You may frequently experience events as mentioned above and might not be able to make sense of them.
What to expect from the BPD relationship cycle?
People who have experience dating someone with BPD would describe it as a roller-coaster type of relationship because of the borderline personality disorder relationship cycle but it's not impossible to make it work.
Loving someone with BPD may be hard at first, chaotic even, but it's still beautiful, just like any other type of love and relationship.
Loving someone with a borderline personality disorder may not seem smart, but we all know that we can't control love and who we fall in love with. Familiarity with the disorder will help anyone in a relationship with someone suffering from BPD.
The number shows that borderline personality disorder in women may differ from men regarding the effects on relationships. Studies have found that women with borderline personality disorder relationship have greater chances of having short-term relationships.
Each person with BPD has different challenges to overcome, and it's up to us, the ones who choose to be with them, to help them get through their battles but often, we also find ourselves stuck in a BPD relationship cycle.
How to cope with BPD relationship cycles?
Can you see yourself staying in a relationship with someone with BPD? Can you imagine yourself breaking a person's heart just because they have BPD?
It's a tough situation, not just for the one suffering from borderline personality disorder relationship cycle but also for you.
Will you stay, or will you leave? The answer still depends on you but what's fair is to try your best first. Try your best to be there for the person; after all, you love them, right?
Start with the right commitment –

Agree on terms and have the urgency to commit.

Find the right Therapist for you and your partner –

Get reviews, search for therapy plans, and anything that has been proven to help.

Focus –

Focus on managing BPD and taking

medication

to treat some symptoms.

Hospitalization –

Hospitalization may be needed in any event of self-harm or suicidal tendencies.

Support from family and friends is also encouraged –

Educating them about the disorder will help tremendously.
The takeaway
Living with borderline personality disorder can be challenging, but people with BPD are just like you and me. They are good, compassionate, and loving and are capable of controlling their borderline personality disorder relationship cycle.
They just need someone to be there for them. With the right professional help, coping with a borderline personality disorder is possible; and people with BPD can have normal lives and relationships.
Share this article on
Want to have a happier, healthier marriage?
If you feel disconnected or frustrated about the state of your marriage but want to avoid separation and/or divorce, the marriage.com course meant for married couples is an excellent resource to help you overcome the most challenging aspects of being married.
More On This Topic
You May Also Like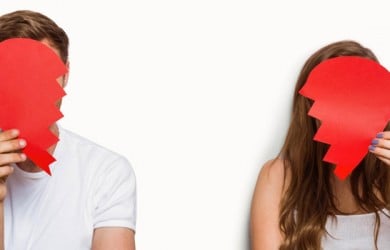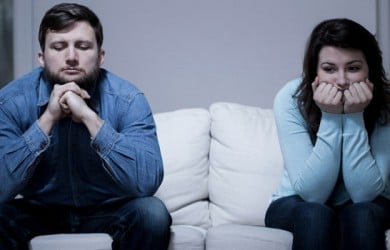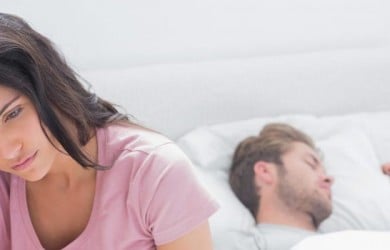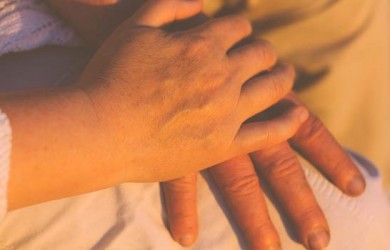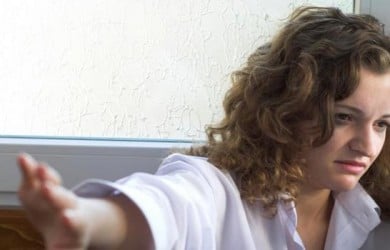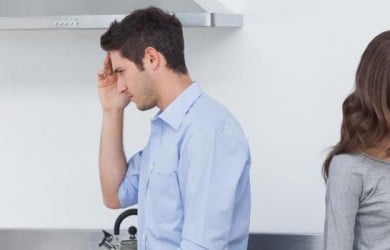 Popular Topics On Marriage Help