15 Signs Your Wife Is an Emotional Bully
Are you constantly doubting yourself while feeling isolated in your marriage? If something feels off, but you're ashamed to talk to your friends about it, then you might be dealing with emotional bullying.
It can be hard to accept that your wife is an emotional bully but look at the following signs. These will help you decide your next course of action.
15 Signs you're married to a bully
Emotional or psychological abuse isn't easy to define because it's intangible and comes in many forms. The American Psychological Association defines it as "nonphysical acts detrimental to behavioral and affective functioning and overall mental well-being."
Before you consider the question, "what do I do if my wife is an emotional bully?" Check out these behaviors. They will allow you to determine if your wife is an emotional bully:
1. Constant criticizing
Bullying of any form is a complex behavior that comes from individual characteristics and various influences. As two psychologists explain in this article, bullies were often once victims. Their anxiety and trauma then pushed them to control others later in life to feel safe again.
Of course, this doesn't excuse bullying behavior. Nevertheless, if your wife is an emotional bully, she might be criticizing you for making you fit her idea of perfection. This could come from low feelings of self-worth that drive her to attempt to change you.
Either way, if your wife is an emotional bully, you might be getting a flurry of verbal abuse every time you do or say anything. This is a misguided attempt to turn you into a superhuman for the outside world to envy her.
Related Reading: 10 Ways on How to Deal With Criticism in a Relationship
2. Belittling and shaming
A wife who is an emotional bully will do anything to make you feel small. Weirdly, they often don't realize they're doing it because, at the same time, they're hiding their inferiority complex.
Remember that a bully wife is all about control. This means that she'll use your insecurities against you to keep you close to her. Deep down, there's a fear of abandonment along with low self-worth. This makes her lash out because she doesn't know how to handle her fear.
3. Blame
If your wife is a bully, you are blamed for everything that goes wrong. So, if the kids get told off at school, you're personally responsible for it.
It's also your fault that the restaurant is fully booked or that the cinema has closed down. If only you'd bought the other house instead. These are the illogical and unreasonable statements you might hear if your wife is an emotional bully.
Moreover, a wife bullying her husband has an astounding memory. She'll dig up things from years, even decades ago. Within that, you also have to deal with financial bullying in marriage. After all, you are fighting against unreasonable standards, including money and lifestyle.
4. False apologies
One of the confusing signs of seeing if your wife is an emotional bully is the creative apologies. You might get showered by gifts, and kind words, although, be warned as these can later be used against you.
For example, a complaint might come up such as, "I gave you all those things, and you do nothing for me."
Psychologists use a term for this: 'love bombing.' It's typically used by a wife bullying her husband or, in more scientific terms, by someone with low self-esteem, anxious attachment style, or by narcissists.
As this study continues to explain, the love-bombing tactic is used to exert power and control.
5. Isolation
Emotional bullying in marriage is usually carried out by subtly imposing isolation. You rarely notice anything changing, and suddenly, you wake up and realize you're estranged from your family and friends.
Essentially, a controlling wife can't succeed if you're checking with friends and family all the time. The art of an abuser is to create a world where you doubt yourself and your reality.
This often comes with financial bullying in marriage. You don't even have complete control of your money anymore in those cases.
Related Reading: How Social Isolation Can Affect Your Marriage and What Is the Cause of That
6. Gaslighting
If your wife is an emotional bully, the chances are you live in an isolated world where you don't even know what's true anymore. Abusers often use gaslighting, where events and situations are retold differently.
In gaslighting, you're made to think that your phrases and emotions are lies and that things you experienced never actually happened, but they did. You start thinking that you're going mad.
This can be so extreme that a spouse can be committed, which happens in the 1944 film Gaslight that coined the term gaslighting.
Find out more about gaslighting its origins in this video:
7. Creating doubt
The worst part of emotional bullying relationships is that you doubt yourself. It's perfectly normal because you want to forgive the person you love. So, you start thinking that you're in the wrong and you should just keep trying to be better.
In time, this becomes a mental drain because you can never live up to expectations if your wife is a bully.
Their attempt to control you makes you think that perhaps you aren't good enough, but actually, you're being perfectly human. Sadly, they can't see that they're the ones forcing you into hyper-vigilance to avoid an outburst.
8. No alone time
If your wife is an emotional bully, she'll disregard your boundaries and need for personal time and space. That's because deep down, she's afraid that you'll realize what's happening, and so you might walk out.
Unfortunately, there isn't much research on bullying in relationships, although some are covering bullying in schools. As this study discovers, bullying often comes from low self-esteem.
That perhaps explains why a spouse who asks for alone time could be deemed a threat. Ultimately, a controlling wife will jump to conclusions that their husband doesn't want to be with them.
9. Expects constant attention
If I drop everything for her, perhaps my wife is an emotional bully? Yes!
Ultimately, an emotional bully expects you to jump as soon as they need something. Generally, those requests are outrageous such as leaving an important work meeting to drive several hours across town to pick something up at the last minute.
Moreover, if you're married to a bully, they'll have a tantrum if those last-minute requests aren't met. That's when you'll also notice some of the other signs of emotional bullying, such as criticizing, blaming, and shaming.
10. Stonewalling
When your wife is an emotional bully, you might feel like you're talking to a stone wall at times. The idea behind this one is to belittle your emotions and to make you feel like you're not even worth a few seconds of her time.
Bullying in relationships includes stonewalling because this strategy uses emotions, or lack of, to try to control your feelings. Interestingly, as a clinical psychologist explains in her article, it can be a defense mechanism because people can't deal with their own emotions.
11. Lack of emotion or response
Emotional bullying in relationships can take stonewalling one step further. You then see your wife using their emotions as punishment by taking away their affection and even sex. These then become rewards only when you succumb to their controlling behavior.
Related Reading: Key Tips to Deal With Lack of Emotional Intimacy in a Marriage
12. Manipulation
Controlling wives don't just try to manipulate your actions and words. If your wife is an emotional bully, she'll also make sure you dress precisely how she wants you to. Although, this control can be erratic and unpredictable.
So, one day that particular tie is fine, but it's not on another day.
Trying to manipulate your appearance could be modeled on a caregiver or parent when she was a child.
Today, she tries to recreate patterns of behavior she witnessed while growing up. When things aren't perfect, she'll use that as an excuse to start a fight because it's the only communication tool she knows.
Related Reading: 12 Signs Your Woman is Manipulative
13. Threats
It's very common for emotional bullying in relationships to involve the divorce word. This is linked to their fear of abandonment, but they somehow try to avoid it by taking the upper hand and threatening to leave.
If your wife is an emotional bully and threatening divorce, you might feel that you need to apologize for something. Although, most of the time, you're not sure what you're apologizing for.
So, the control cycle continues as you succumb to her excessive demands.
14. Looking for fights
When a wife is an emotional bully, they tend to look for fights. As mentioned, they don't know how to handle their emotions or lack self-esteem. Instead, anger seems like a safer alternative.
Then, she can play the victim because you yell back at her or upset her.
As this article on the psychology of bullying explains, bullies grow up to see the world as a dangerous place. Consequently, the only way they know how to protect themselves is to appear as the stronger one.
So, rather than let the husband get away with controlling their world, a wife will become the bully. After all, let's not succumb to the pain of living in a man's world.
Related Reading: How to Stop Constant Fighting in a Relationship
15. Passive aggressive
Signs of emotional bullying often include passive-aggressive behavior because the abuser doesn't know how to express emotions. Instead, the bully internalizes those emotions rather than communicating openly and honestly.
With a passive-aggressive wife, you can expect her to avoid doing things around the house with no explanation. Alternatively, she complains you don't value her but won't give you specific examples of areas to change.
How to put an end to emotional bullying in marriage?
So, you're now thinking, "my wife is an emotional bully." The question is, what can you do to stop your bully wife? Sadly, the only person who can effectively stop the bullying is the attacker.
You can do things to avoid adding fuel to the fire, depending on the cause of the dysfunctional behavior.
People with narcissism or anxiety disorder who try to control others to make themselves feel good need your reactions. Without your doubt and frustration, their games mean nothing.
That's why one of the best ways to deal with an emotional bully is to stop playing their games.
It would be best if you stopped trying to meet their every demand and speak up rather than walking on eggshells.
Of course, this might lead to a proper blowout with divorce coming through. Although most bullies are terrified of divorce, it's usually the victim who eventually says "enough is enough."
As a reformed abuser explains in his book, Emotional Abuse – Silent Killer of Marriage, a divorce can be that final trigger for abusers to see the truth and seek help to heal.
How to manage your emotional bullying spouse?
If you're still asking yourself, "what do I do if my wife is an emotional bully?" you need to work out what you want in life. Can you find a way to communicate with your wife about the problem, perhaps through couples counseling?
If, on the other hand, all you see is a dead-end where, as is often the case, the bully doesn't want to know anything is wrong with them, it might be time to take a stand and walk out.
One of the hardest things about dealing with bullying in marriage is having the courage to leave.
The potential repercussions on yourself and the rest of the family can be terrifying. Moreover, victims of bullying tend to blame themselves because they end up believing all the gaslighting and shaming they've received from their abuser.
When it comes to surviving any form of bullying, you have to start by reconnecting with yourself to rebuild your inner belief.
The best way to do that is with a therapist who can also help you understand if your wife's behavior is reasonable or not.
With a therapist, you'll learn some healthy coping mechanisms and some communication tactics to attempt some form of reconciliation. After that, the decision is yours as to where you want to take your relationship.
Conclusion
You can look out for many signs to decide if your wife is an emotional bully. It isn't just about the yelling and the shaming but also how she tries to make you doubt yourself and your reality.
She also does everything in her power to keep you away from friends and family, often through a spectacular use of passive-aggressive behavior.
If this is you, then it's a good idea to find a therapist to work with you so that you reassure yourself you're not going crazy. Of course, your friends can help you, but it's hard to know if they're just siding with you because they're your friends.
Understanding and dealing with an emotional bully can have a mental impact that only a therapist can truly help you. So, find a way to set up your sessions as a work meeting if need be but reclaim your life before it's too late.
Share this article on
Want to have a happier, healthier marriage?
If you feel disconnected or frustrated about the state of your marriage but want to avoid separation and/or divorce, the marriage.com course meant for married couples is an excellent resource to help you overcome the most challenging aspects of being married.
Learn More On This Topic
You May Also Like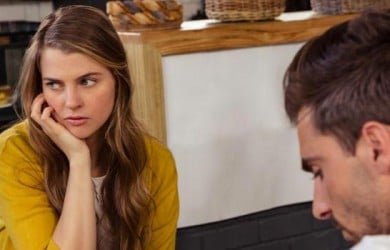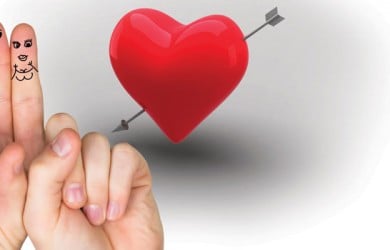 Popular Topics On Married Life