8 Signs You Are Married to a Controlling Wife & Ways to Cope
It's not new to hear what husbands have to say about their wives. Most of the time, husbands may comment on how nagging their wives have become, how they feel neglected, and many more.
Marriage is like that. There are things that we just don't like about each other, but overall, with effort – everything can still work out fine.
But what if you are married to a controlling wife? This isn't something that we often hear, especially from men. However, it may be more common than we think. Just how do you deal with a controlling wife without giving up on your relationship?
A controlling wife – yes, they exist!
When you first get into a relationship, both of you want to impress each other. You want to be the best you can be and show this person what they're having as a partner.
However, upon getting married, we start seeing the real personality of the person we love. Of course, we're mostly ready for this, but what if you start seeing drastic behavioral changes in your wife?
Are you in a situation where you're beginning to ask yourself, "Is my wife controlling me?" If you do, then you might have married a controlling wife.
A wife controlling husband isn't an unusual marital problem. There are more men in this situation than you can imagine.
It's just that men, by nature, wouldn't want to let everyone know about their state because it emasculates them, and of course, this is understandable.
If you think you are someone who is living with a controlling wife, then be familiar with the signs!
Signs that you're married to a controlling wife
If you have been seeing, first hand, the signs of a controlling woman, then most likely, you're married to a controlling wife.
Let's go over some simple scenarios that only a husband married to a controlling woman would relate to –
Is your wife asking you to report to her about where you are going, who you're with, what time you'll go home? And well, this includes calls and questions throughout the day about what you are doing and where you are!

One obvious controlling wife sign is if she is always right. Whatever issue or disagreement you're having, you end up losing because she is very capable of turning things around and digging up past mistakes.

Do you feel that when you have a fight or disagreement, even if you know you're right, she'll end up playing the victim? Does she make you feel guilty about being abused when you're angry or stressing her?

Do you notice that she can do things that she specifically doesn't allow you to? For example, does she hate it when you chat with female friends, but you see her chatting with her male friends freely?

Does your wife always get what she wants one way or the other? Does she act out and gives you a hard time when she doesn't get it her way?

Does your wife accept her mistakes? Or does she get angry and diverts the issue?

Do you notice that your wife has an irrational temper? Is she always irritated, angry, and in a bad mood?

Does she show other people

how superior she is

with you or with your

family

?
Often bragging how she is the "head" of the family!
Are you allowed to express yourself and be yourself with her, or do you feel that you don't know yourself anymore?

Does she make you feel that you are inadequate, not suitable to make decisions, and just purely incompetent in her eyes?

Do you feel that you are

in a toxic relationship

, and have you ever considered getting help for your marriage?
If such is the case with you, then yes, you have married a controlling wife.
How can you deal with a controlling wife
If you are married to a wife who controls you, but you're still in the marriage, it means that you truly love her and that you want to make the relationship work.
Know the simplest ways on how to deal with a controlling wife and how you can do it together.
1. Understand the reason
There will be cases where a controlling wife might have underlying problems, such as showing narcissistic traits or other psychological problems. It can also be from trauma or a relationship problem that you had before.
Your overall approach will differ from the reason for the attitude she's displaying. If she's suffering some form of psychological problems, she may need professional help.
2. Stay calm
Instead of arguing or escalating the issue to a fight of who is better, stay calm.
It's better that way, and you'll save up your energy. Allow her to rant and then ask her if she can now listen. By this time, even a controlling wife can give way.
You can let her know that you see her point and then add your own points.
3. Ask her to work with you
You'd be surprised to know how communication can help in these situations.
You can start off by using positive words and statements for her so that she does not misinterpret them.
You can also show signs that you agree with her, and you are willing to create a plan about it. This will make her feel that she's given importance while you are also able to open a way of getting into her and helping her.
4. Seek help
There can be instances where the controlling wife is aware of her actions and wants to change.
In this event, it's better to ask for professional help and make sure you allow time for her to understand how this is needed and how it can save your relationship.
Final thoughts
Who said living with a controlling wife is easy?
You may already be too tired from work, and you go home with more issues, especially if your wife is overbearing and controlling. It's tiring, stressful, and toxic, but if you are still willing to fight for your vows, that's great.
Do the best you can and show her that you are the man of the house who is willing to bring back the once happy marriage that you have.
Share this article on
Want to have a happier, healthier marriage?
If you feel disconnected or frustrated about the state of your marriage but want to avoid separation and/or divorce, the marriage.com course meant for married couples is an excellent resource to help you overcome the most challenging aspects of being married.
More On This Topic
You May Also Like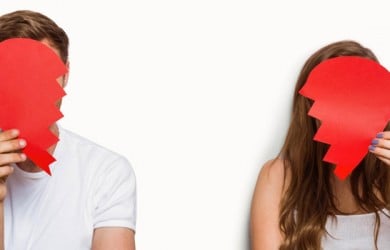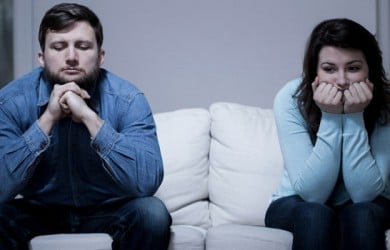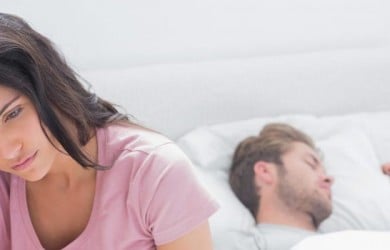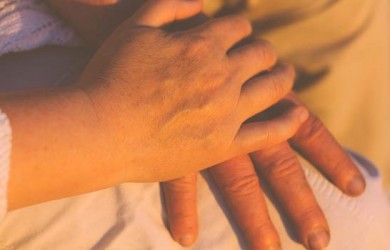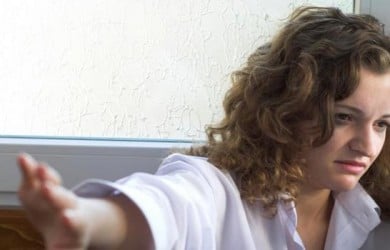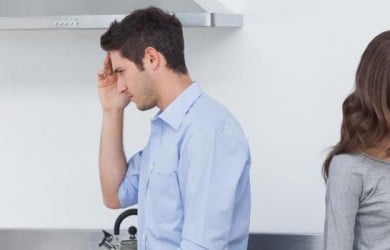 Popular Topics On Marriage Help