6 Strategies to Deal With Emotional Abuse in a Relationship
If you suspect your relationship is unhealthy, it probably is.
We're not talking about rude behavior, occasional transgression, or a mistake made in public. Much like a single instance of bad behavior isn't bullying; a relationship isn't unhealthy because of a few poor choices.
An unhealthy relationship negatively impacts those (or more likely just one person) in the relationship and can take a toll on one's mood, confidence, behavior, other relationships, and body.
When bad behavior is repeated amongst kids, acquaintances, or co-workers, we quickly call it bullying. There isn't a lot of debate about what to call threats to injure or actual bodily harm.
However, when bad behavior (that isn't physically violent) repeatedly happens in our intimate (romantic or familial) relationships, people often struggle to define it. If you suspect your relationship is unhealthy, it probably is.
Related Reading: 7 Signs of an Unhealthy Relationship
What is emotional abuse?
Emotional or psychological abuse can be hard to describe and even harder to recognize. Often this behavior occurs behind closed doors and is subtle, passive-aggressive, covert, or even plausibly deniable.
Verbal aggression, insults, threats, intimidation, coercion, manipulation, or isolation that affect the targets sense of safety (physical or emotional), self-esteem, and even perception of reality ARE emotional or psychological abuse.
Most people are unlikely to identify themselves as victims of abuse, even if the behaviors they have experienced are classic signs of emotional abuse. Victims of abuse frequently have difficulty identifying the emotional severity and impact of the abuse they have experienced.
Understanding the behaviors, feelings, and impact of unhealthy relationships is an essential part of moving towards a healthier and happier self, regardless of what happens with that relationship.
Recipients of abuse often blame themselves for not doing enough when they are taking on too much.
Emotional abuse in relationships erodes confidence and self-worth, leading to self-doubt, anxiety, depression, isolation, and increased dependence on the abuser. Recipients of abuse often blame themselves for not doing enough when taking on too much.
Recipients coping with emotional abuse often feel responsible for accommodating the abuser, responsible for others' feelings or actions, or feeling obligated to keep the peace or go with the flow to avoid outbursts, moods, or tantrums.
People experiencing emotional abuse tend to isolate themselves from supportive friends or family. They might feel disconnected, or if the abuser is critical or expresses negative views of the friends, they may find themselves less likely to risk conflict or judgment by seeing those people.
Introverts may be at an additional risk of isolation if they don't have a strong social or support network.
The more isolated one becomes, the easier it is for inappropriate behavior and emotional abuse to become normalized, excused, or overlooked. Isolation prevents us from feeling connected to others, getting perspective, or seeing and experiencing other, healthy relationships. Isolation contributes to people staying in abusive relationships.
Emotionally abusive relationships are not a two-way street. The psychologically abusive relationship benefits one person- the abuser. You are not stuck with having to accept this as usual. You deserve the kindness and compassion you give so freely to others.
Finding a therapist helps you in overcoming emotional abuse and manage the complicated feelings that may arise from being in and leaving an emotionally abusive situation.
Related Reading: 8 Ways to Stop Emotional Abuse in Marriage
Consider the CREATE strategy as a tool to help you deal with emotional abuse and create a path forward:
1. Connect
Connect with friends and family. Reach out to meaningful connections, even if it has been some time since you last spoke. Let people care about you, build a support system, and feel less isolated.
2. Recognize
Recognize behavioral patterns of abuse. Knowing and anticipating behaviors will help you gain clarity about your situation.
Do you want to continue the habits and roles you're observing, or do you want something different?
Being able to anticipate abusive tactics can make it feel less personal and empower you a bit more. Even though you may be targeted, this isn't about you. It is about the abuser.
3. Establish
Establish your boundaries and decide how you want to be treated and what you no longer wish to tolerate.
What do you want? What do you need?
It can help to think about how you would treat others and remember that you should expect the same for yourself.
4. Assert
Assert your needs. If you need help, speak up. If your feelings were hurt, say so. Don't put your needs aside to accommodate someone else's feelings or wants.
A healthy partner wouldn't want you to suppress your feelings to accommodate their own. A healthy relationship will account for everyone's needs, feelings, and desires equally. If they don't consider your feelings when you express them, maybe that invalidation is the only answer you need for stopping emotional abuse.
The video below discusses useful tips for being assertive without coming out as rude, like getting in touch with your own needs, signaling flexibility by giving options, and more. Learn more below

5. Take back
Take back your power. You don't have to continue to give up your power. You can control the conversation. You can control what you expose yourself to. You are not obligated to listen to someone berate you.
You do not need to answer unreasonable questions or demands. You can be kind and firm without accommodating inappropriate behavior. You can tell someone not to speak to you in a certain way or remind them that you see things differently.
6. Exit
Exit when needed. You can end a conversation, phone call, or physically leave if things escalate, become critical, unproductive, or are upsetting. You don't need to stick around and bear the abuse just because you did in the past.
None of this is easy to do. Dealing with a psychologically abusive relationship can be very emotional, intimidating, and challenging. The more consistent, the easier it will get. You are enforcing your boundaries, and you'll develop more confidence in your ability to do so.
A professional's support will guide and support in getting past emotional abuse while you regain your voice and make yourself a priority without guilt or fear. A therapist will empower you throughout this challenging situation and establish and sticking to boundaries less stressful and lonely than if you try to go it alone.
Related Reading: Effective Ways to Deal With the After-effects of Physical Assault
Share this article on
Want to have a happier, healthier marriage?
If you feel disconnected or frustrated about the state of your marriage but want to avoid separation and/or divorce, the marriage.com course meant for married couples is an excellent resource to help you overcome the most challenging aspects of being married.
More On This Topic
Recent Articles
You May Also Like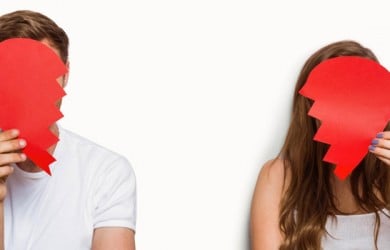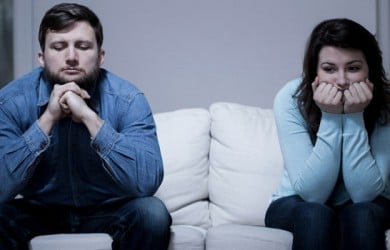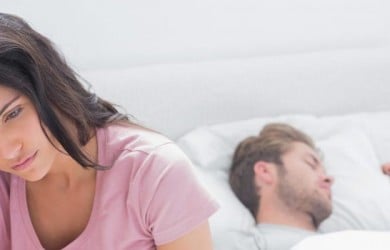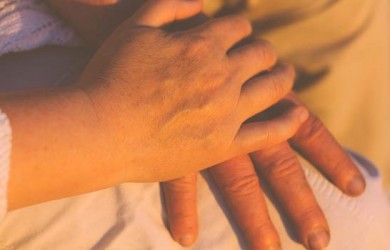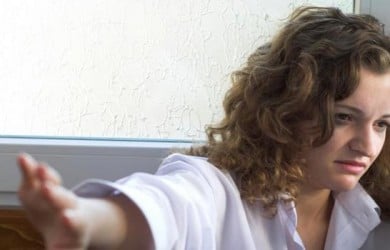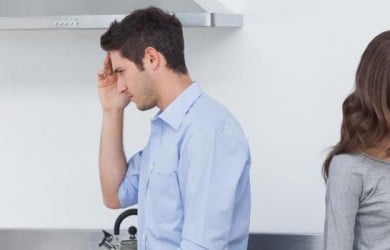 Popular Topics On Marriage Help