12 Signs Your Woman is Manipulative
The worst feeling of all is being manipulated.
This makes us look foolish and often we feel emotionally used. The pain is more when you're in a healthy relationship and your partner manipulates you in doing something. After all, a relationship is established in trust.
No matter how smart or intelligent you're, a woman can still manipulate you, if she wants. The best way to escape this is to know the signs. Let's have a look at the signs of a manipulative woman.
How to spot a manipulative woman?
To be able to protect yourself from a manipulative woman, you must know the manipulative woman signs.
1. Emotional outburst
Women are known to have emotional outbursts. They are expressive and don't shy away from doing so.
However, one of the important signs of a manipulative woman is they experience emotional outburst right in the middle of an important argument. The moment they see that they're about to lose an argument or the blame is shifting towards them, they get quite emotional. This sidelines the discussion, and arguments take an ugly turn.
2. Smooth talker
Some women are very manipulative. However, to be a smooth talker is one of the signs of a manipulative woman.
They'll turn your emotions subtly to what they want to you do. Without realizing, you will end up doing things that they want you to do believing you always wanted to do it. Confusing, right? Imagine how bad it can be in a real situation.
3. State of denial
A manipulative woman is good at denial. When you confront them about their manipulating habit, they will straight away move to the denial stage. They will say that they have nothing to do with it and will play with a trump card, being emotional. Suddenly, the whole argument from them being manipulative will move to them being emotional.
4. Good at lying
Lying is one of the manipulative woman traits.
They know when, how and how much to lie about. They do it openly and without any shame. For them, getting the work done is far more important than what people may make out of her lying.
5. Being nice
This is one of the interesting signs of the manipulative woman. A manipulative woman will be nice to you when they want you to do something for them. They would use their charm and charismatic personality to woo you over. Once the work is done, they would move back to their original behavior.
6. No financial support
When in a relationship, both of you must invest money equally. There is no harm in expecting some financial support from your woman. However, as per the signs of a manipulative woman, they won't invest their money into it, at all. This is because back in their minds, they're sure that it's not a steady relationship.
7. Being a critic
Criticism in a relationship isn't supportive.
You are free to share beliefs and what you feel like, but questioning each and every action or habits of your partner is not at all helpful. So, if your woman is a total critic who puts you in an awkward position all the time, then consider this as one of the signs of a manipulative woman.
8. Playing innocent
When in a relationship, you must share responsibilities equally. It's a sign that you both are ready to invest time in it and trust each other. However, a manipulative woman will shy away from taking up any responsibility, and won't think twice before acting innocent. All she would want is no responsibility in a relationship.
9. Make you feel bad
There are ups and downs. There is individualism in a relationship as well. One can't be always right and one can't be always wrong. However, a manipulative woman will make you feel bad if you refuse to do things the way she wants it or follow her orders. She will make you feel the world's worst boyfriend, and eventually, you would do what she wants you to do.
10. Playing the victim
One can't be the victim all the time in a relationship. There are times when you're wrong and there are times when she is wrong. However, when you're wrong, she will make you feel worse. When she is wrong, she will play the victim and make you feel bad.
11. Ignoring than apologizing
Saying sorry makes your relationship strong. When you've not something wrong, by saying sorry you're strengthening your relationship. However, one of the signs of a manipulative woman is that they would start ignoring you than to apologize to you. They won't mind even if you don't initiate the conversation after this. They won't apologize first, and that's final.
12. Sexually manipulative
A sexually manipulative woman is least bothered about emotions. She won't hesitate to manipulate you for sexual pleasure. All she cares about is herself and no one else.
Share this article on
Want to have a happier, healthier marriage?
If you feel disconnected or frustrated about the state of your marriage but want to avoid separation and/or divorce, the marriage.com course meant for married couples is an excellent resource to help you overcome the most challenging aspects of being married.
Learn More On This Topic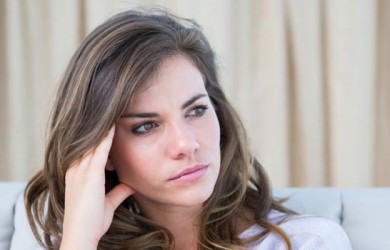 You May Also Like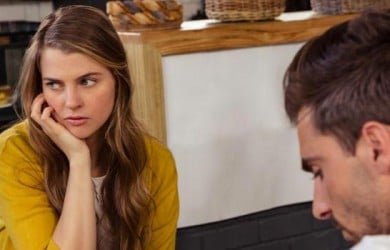 Popular Topics On Married Life