Feeling a Marital Disconnect? Learn about Restoring Intimacy in Marriage
"We just don't connect as much as we used to." Do you recognize your relationship in that phrase? It is not uncommon for couples who have been married a long time to experience a drop in intimacy, both physical and emotional. There are many things competing for your attention: family needs, work issues, community commitments, social lives to organize. Almost all couples find at some point in the curve of their relationship that they are neglecting one of the most pleasurable advantages to being married: intimacy. And that presents a real risk because, without intimacy, your relationship can evolve into a roommate-like situation. That's not what either of you signed up for, so let's examine some ways that you can restore intimacy in your marriage, and keep your bond strong and vital.
1. Spend meaningful time together
Often intimacy breaks down because the couple has stopped making an effort to spend time together. Or, they think being in the same house, but with one person watching TV while the other is playing a game on the computer, is "together time." It isn't. Spending meaningful time together means doing a physical activity that involves the two of you reaching for the same goal. Going to the movies together is not meaningful—you aren't actively pursuing something that allows you to interact with your partner. How about taking a cooking class together, and then, once you've mastered a certain dish, preparing that for friends and family? This is an example of meaningful togetherness—you both acquire a new skill, and when you share that skill with others, it helps restore your feelings of intimacy because you did this together.
2. Improve your listening skills
Remember when you were first dating, how you hung onto every word your partner said? You would have never taken out your cell phone while he was talking to you, or jotted down your grocery list all while lending him a half an ear. Go back to that way of focusing in on your partner. When he comes home and starts telling you about his day at the office, stop what you are doing, turn your body towards him, and listen to what he is saying 100%. He will feel validated, and you will feel closer to him, all because you gave him your full attention.
3. And, speaking of listening, do it empathetically
When your spouse shares with you a worry or concern, we have a natural tendency to try and fix things for him. Try empathy rather than problem-solving the next time he comes home and complains about his day. "I understand," or "Tell me more," or "How can I help?" are good phrases to use which will coax your spouse to keep on talking. Often, when people complain, they aren't looking for a solution. They are merely seeking to feel heard and supported. Increase your intimacy by just being a good sounding board of understanding.
4. Express appreciation
This can be in many forms, from the small "thank you" when your spouse does a favor for you, to the unexpected "I am so grateful for your presence in my life." Try expressing appreciation to your spouse at least once a day, and watch how your feelings of intimacy grow. You are not only making your spouse glow with pleasure at being recognized, but you are contributing to your own stock of gratitude as you remind yourself that the person you married is a great human being.
5. Go to bed together
Couples often have separate bedtimes. One of you might want to stay up late to finish household chores or get a head start on the next day's obligations, or there might be a television series you are addicted to and need to get in "just one more episode" before turning in for the evening. All of these things deprive your couple of intimacy, and over time can put it at risk. There is nothing better for enhancing your feeling of closeness than having a common bedtime. Even if it is to just sleep, it is beneficial to hit the hay together. If this leads to something more, like a great session of lovemaking, all the better!
6. Eat together, and do only that
If dinner is the only meal you can eat together, make it a meal experience. No television viewing (get that TV out of your dining area!). Set a nice table (involve the children in this task so they feel part of contributing to the family experience), and make sure that everyone is fully present during the meal. (No phones at the table.) If it is just you and your spouse, tune into each other as you dine, take your time, and remember to express gratitude for the work involved in making this nice moment.
7. Make it a point to make love
Never take this for granted. So many couples find they need to postpone lovemaking due to other obligations. This is a mistake. Even if one of you is not really "feeling it," move forward with the caresses and the touching…you'll often find that your desire will come along quite naturally if you just give this a little push. Lovemaking is the ultimate intimate act, and keeping it on the calendar will help restore intimacy in your marriage.
8. Touch base in small ways during the day
Sending texts, a quick check-in via a phone call, or sharing a funny meme via email—these are small ways to remind your spouse that they are in your thoughts.
If you sense a feeling of disconnection in your marriage, it is worth trying some of the above advice to work on restoring intimacy with your partner. Intimacy is an essential ingredient for the health and happiness of your relationship, and, with a little effort, be rekindled.
Share this article on
Want to have a happier, healthier marriage?
If you feel disconnected or frustrated about the state of your marriage but want to avoid separation and/or divorce, the marriage.com course meant for married couples is an excellent resource to help you overcome the most challenging aspects of being married.
More On This Topic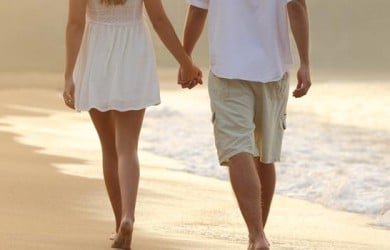 You May Also Like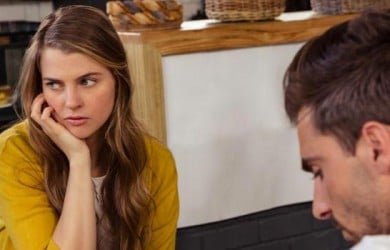 Popular Topics On Married Life