Marriage Advice: 1st year vs 10th Year
The real act of marriage takes place in the heart, not in the ballroom or church or synagogue. It's a choice you make – not just on your wedding day, but over and over again – and that choice is reflected in the way you treat your husband or wife.
Barbara De Angelis
Volumes have been written on the substantial differences between a new marriage and a seasoned marriage. Indeed, the "honeymoon" phase of the emerging marriage is marked by a sense of newness and wonder. In fact, partners may see their significant others as nearly flawless. Newlyweds may have a cavalier attitude about the sustainability of the marriage, convinced that their union can almost magically "endure all things." On the other hand, a 10 year marriage has most certainly weathered a series of storms while also – ideally – celebrating some mountaintops along the way. If the 10 year marriage faces challenges, they tend to center around malaise and familiarity.
How do we keep the home fires burning after all these years?
Let's take a look at some advice for marriages that are "just out of the gate," as well as marriages beginning their second decade. While the advice may be different depending on where you find your partnership on this time continuum, the end is in the same. Good advice can create long-term health for the couple intent on thriving in the decades to come.
Year One Advice
1. Money in the jar
Couples seem to experience the highpoint of intimacy during the first year of marriage. Fueled by sexual passion, newlyweds tend to spend a great deal of time in the "sack," a pattern that tends to diminish in the subsequent years. The unorthodox advice? During the first month of marriage, put a dollar in a mason jar for every time you and your partner experience sexual intimacy. In the subsequent calendar years, make sure to pull those dollars out of the mason jar every time you experience sexual intimacy. In each passing year, if you and your partner can engage in as much intimacy as you did during the first month of the marriage, you are probably doing pretty well.
2. Learn how to engage in active listening
Active listening is a method of attending to your partner's communication, while affirming what was said with summary statements. Show your partner you are listening to their wants and needs by uttering, "I hear you saying" as a lead-in for a recap of what was just said. Use "I feel" statements when sharing your joys and concerns with your partner.
3. The check-up
I encourage all newlyweds to visit with a counselor or spiritual sage for a "year-end check up" upon the completion of the first year of marriage. The intent of this therapeutic visit is not to look for problems in the marriage or create problems. The intent is to summarize where the marriage has traveled during the first year, and envision where the marriage may be headed next. This exercise is one of the most important things you can do for a new marriage. You don't have to sign a contract with a psychologist to engage in successful and intentional relationship work. Your local priest, pastor, and rabbi is a free and available relationship guru.
10 Year Advice
1. Keep it fresh
If you are approaching a decade in your marital union, you already know the importance of keeping the relationship moving forward in a positive and life-giving way. It is absolutely vital to insert "freshness" into the union by doing new things, continuing to enhance communication, and celebrating the story of "us." There's a reason you and your significant other have made it this far together. You have a great story.
2. Honor the milestones
At the ten-year mark, the children are growing, the hair is greying, and the career is continuing to evolve. Since you do not get these days back, why not celebrate them? Honor the milestones by taking a trip together, renewing your vows, and preserve the marital story through journaling and scrapbooking. Invite the important people in your life to share your milestones as well. Perhaps a family trip is in order?
3. Accept the aging
We're all on a one-way trip to the cemetery. With each passing day, our bodies decline, our mental dexterity wanes, and we're just not able to do all the things we were once able to do. The same can be said of our spouses. Don't decry the aging friends, learn how to accept it. In fact, embrace the age. Wrinkles tell the world that you have some wisdom to share. If you share what you know, other relationships will benefit.
Final Thoughts
The clock is ticking, friends. It's inevitable. It's life. As you move through the stages of marriage, recognize that many couples have been where you are. There is ample opportunity to tweak your relationship by learning from the wisdom and experience of others. Be open, friends, to a fresh outpouring of opportunity, adventure, and marital bliss.
Share this article on
Want to have a happier, healthier marriage?
If you feel disconnected or frustrated about the state of your marriage but want to avoid separation and/or divorce, the marriage.com course meant for married couples is an excellent resource to help you overcome the most challenging aspects of being married.
Learn More On This Topic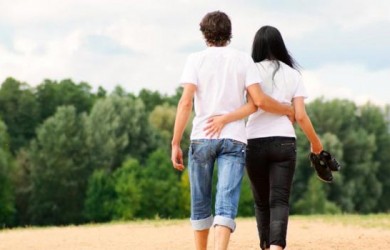 You May Also Like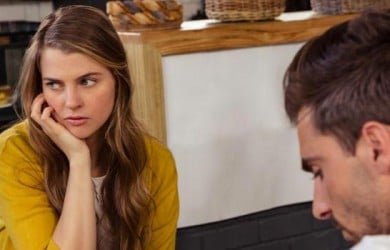 Popular Topics On Married Life