15 Reasons Why Quality Time Is So Important in a Relationship
Spending time with your partner is essential to making a relationship grow and blossom into something much more profound. That's why understanding why relationships need quality time is important. Newer couples, especially, would want to spend every second of each other's company. It's only natural.
Sometimes, people wonder why relationships need quality time exactly. If you're one of those people, then read on to find the answer to the simple question.
Over time, the amount of time spent together may decrease, which is also perfectly normal. Having your personal space and spending time for yourself is also necessary for a healthy long-term relationship. Quality time together, especially when you both become busy pursuing personal interests, can be scarce.
Regardless, allocating time to spend with each other is important and valuable. A time set aside to focus on enjoyment and re-establishing the romantic connection goes a long way in strengthening the relationship.
What exactly is quality time?
Quality time refers to moments that hold much value spent in the company of the important people in our lives. In Gary Chapman's five love languages, quality time is the language that revolves around togetherness. It is love and affection expressed through undivided attention.
There are many ways you can spend quality time with your significant other. Usually, quality time is associated with long periods of resting or traveling, like going on a holiday together. However, there is no rule that states that it's the only way to spend quality time.
It's perfectly possible to have high-quality moments with your loved one without going anywhere extravagant and fancy or doing elaborate activities. Going for a walk in the park or enjoying a coffee break together are a couple of examples. Even as simple as staying indoors and watching movies together can already count as spending quality time with your partner.
How much quality time do you need in a relationship?
Contrary to what other people might say, spending too much time with your partner is entirely possible. While you might be excited to spend all your time with your partner and share all of your experiences with them, it's necessary to take time for yourself and other things in your life that make you happy.
So, how much quality time should couples spend with each other? According to relationship counselor Silva Neves, the answer to this question depends on the couple.
It would be ideal for a busy couple who has little time to spare to have a meaningful contact or interaction first thing in the day. This could be a meaningful hug or kiss.
Sending a few texts to each other during the day is also possible to re-establish your connection to each other. These are small things that make a difference in your relationship.
The important thing is to strike a balance between quality time with each other and quality time with yourself and other people. Too little time spent together could take a toll on your relationship, while too much time spent in each other's company could end up draining all your energy, not to mention decreasing the time you spend with other people and other aspects of your life.
To find that balance, it's important to recognize your needs as an individual and respect that you and your partner might have differences. Communication is also key. Checking in with your partner and creating a balance that both of you are comfortable keeping can go a long way.
Can relationships without quality time last long?
The short answer is 'no.' Making time for your partner and spending quality time with them is important in strengthening connections and forming deeper bonds.
A serious lack of quality time in relationships can chip away at their foundation and weaken any connections that have been formed. A couple that doesn't spend a lot of meaningful time together may forget whether they love one another.
In cases like this, your partner might feel forgotten and feel like they aren't a priority to you. This then leads to feelings of neglect and resentment. You then start becoming more distant from one another and less likely to share any exciting experiences.
A lack of meaningful quality time could lead to the couple falling out of love and ending the relationship.
Quality time in marriage can be tough to come by. It can be hard to find the right balance between juggling work and family responsibilities, which often leads to the marriage falling apart.
Love grows and develops over time, but it can quickly crumble without the proper foundation.
15 reasons why quality time matters
Below, we have listed fifteen reasons emphasizing the importance of spending time together in a relationship. Read on, and hopefully, you'll be convinced to actively try and spend more time with your partner by the end of this!
1. Keeps passion alive
Being with your partner allows you to connect on a level besides emotional and spiritual. Making the extra effort to spend time together and be better for one another can help you feel closer and keep the passion in the relationship.
For couples who have lost the spark in their relationship, spending quality time with each other can help you reconnect with your partner and rekindle that passion. You'll also have the opportunity to discuss how to navigate and improve your relationship sex-wise.
2. Helps relieve stress
Life is stressful, and there's no denying that. It's tough to juggle responsibilities and issues from different aspects of your life. Even being in a relationship can be stressful at times.
But taking the time out of your days to spend quality time together can be a great way to keep your mind off things and de-stress. Couples spending time together have a better chance of facing challenges and problems that come their way.
3. Improves communication
One good thing about spending time with your spouse or partner is that it presents an opportunity to talk. Whether you're simply going on a walk together, the key thing is that you can communicate with each other.
You don't necessarily have to hold 'deep' conversations all the time, but just asking about their day or asking their opinion on something can help improve communication with your partner. These small things can make a massive difference in the quality of your relationship.
Making time to communicate can also help avoid any potential conflicts that may arise in the future and make you and your partner feel more like a team.
Related Reading: 

20 Ways to Improve Communication in a Relationship
4. Builds memories
Taking the time out of your schedule to spend some quality time together contributes to more meaningful experiences. Going on picnics, taking a holiday trip together, or watching movies at the cinema together are moments you can look back on fondly.
Sometimes, meaningful experiences can be found in small increments of time. Stopping to watch the sunset or cracking silly jokes while cooking breakfast are little moments that pass quickly but are essential to reminding couples of the love they share for each other.
Related Reading: 

15 Awesome Ways to Create Memories with Your Partner
5. Helps fight depression
Depression is a common mental health issue that affects many people, and even those in committed relationships aren't spared from it. Being with your significant other can cause both positive and negative experiences, but it's never too late to talk about it and heal from it.
When you make an effort to spend quality time with your partner who you think may be feeling this way, it helps remove any burden they may be feeling and remind them that they are loved. Of course, it's important to keep in mind that a professional should be approached if the problem persists or worsens.
Dr. Maxine Ruddock, a clinical psychologist, explains how relationships can cure depression in this video:
Related Reading: 

How to Deal With Depression in a Relationship
6. Improves balance
Being in a relationship doesn't mean letting go of your individuality. You must maintain while balancing your needs and wants. When you spend more time with your partner, you better understand each other's personalities. This way, you can help each other find the balance in your relationship.
7. Improves relationship self-esteem
Sometimes, people can't help but think that they might not be good enough for their partner or that their partner doesn't love them as much as they thought.
But spending more time together can help convince them that they are worthy of love and aren't forgotten. This makes them more confident in their relationship with their partner.
Related Reading: 

Self-Esteem Makes Successful Relationships
8. Creates closeness and exclusivity in the relationship
Spending quality time together creates an opportunity to have shared interests and have fun and laugh in each other's company. This is a great way to strengthen your friendship, which is often the foundation of any romantic relationship. This, in turn, makes couples feel much closer to each other.
9. Improves intimacy
When you spend a lot of time with each other, you can gain more insight into who they are as a person. The more you know about a person, the more you understand them and the more chance you have of being able to relate to them and connect with them on a level that is beyond just physical.
Related Reading: 

15 Essential Tips to Improve Physical Intimacy In a Marriage
10. Shows commitment to each other
Commitment is best seen when a person goes out of their way or makes time to be with their partner. It does not have to be an extravagant or expensive gesture. Even something as simple as promising to take the whole afternoon off the next day for their partner and going through with that promise can show how committed a person is to the relationship.
Of course, some extravagance from time to time isn't wrong. But spending quality time with each other more often can prevent the extravagance from being seen as a desperate measure to save the relationship.
11. Strengthens romantic connection
Of course, spending quality time with your partner aims to prevent your romantic connection from crumbling away. It can be easy to forget why you're both in the relationship in the first place when you see less of each other and become distant.
This is why quality time is important in maintaining and strengthening the connections you have built.
12. Rekindle the novelty of the relationship
When you spend time trying out new experiences, you're less likely to take each other for granted. This allows rekindling of the excitement that was present at the beginning of your relationship.
When you're excited, you want to spend more time with the person, which then helps strengthen the bond you share.
13. Builds trust
This ties in with commitment. When your partner sees how committed you are to the relationship, they have more trust in you. Trust is an important factor to maintain because a relationship is more likely to fall apart without it.
Related Reading: 

15 Ways on How to Build Trust in a Relationship
14. Boosts partner satisfaction
Quality time is all about expressing your love to your partner. It's all about the little displays that make your partner feel loved. Most often than not, these displays are expressed physically, like hand holding, cuddling, and tickling, to name a few. Studies have shown that displays of affection like these contribute significantly to the satisfaction of your partner.
15. Helps a relationship last longer
Relationships require quality time to thrive. Most couples in healthy long-term relationships can only achieve that because they never forget to dedicate some time to focus exclusively on their partners. While being with them every minute of the day is excessive and unnecessary, try to make an effort to spend more time with them regularly.
Conclusion
It's perfectly natural to have different interests and commitments, even while in a committed relationship. This shouldn't be used as an excuse to not spend time with your partner as much as you can. Relationships need quality time to grow and develop into something that lasts long.
Try to organize date nights with your partner. Don't hesitate to communicate with them and find a balance between each other's schedules and commitments. Counseling is possible, too, if it's something you feel like you need extra help with. Making an effort to do all these can help you feel closer and more intimate with each other.
Share this article on
Want to have a happier, healthier marriage?
If you feel disconnected or frustrated about the state of your marriage but want to avoid separation and/or divorce, the marriage.com course meant for married couples is an excellent resource to help you overcome the most challenging aspects of being married.
More On This Topic
You May Also Like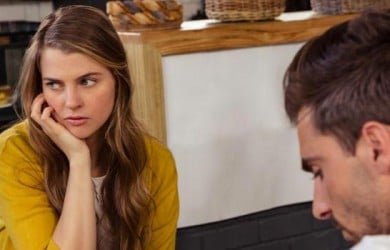 Popular Topics On Married Life