Best Marriage Advice for Newlyweds
Marriage advice for newlyweds can get new marriages off to a great start and help couples maintain healthy, happy, and lasting marriages. If you browse for marital advice for newlyweds, the internet is flooded with marriage tips.
But, it is difficult to filter good marriage advice for newlyweds from the plethora of options available.
Good advice for newlyweds gives both parties new insight on important aspects of married life. Many are quite humorous while others are just plain real. Take a look at the newlyweds' advice below, learn from it, and implement it.
Enter married life with realistic expectations
Newlyweds often enter a marriage thinking (or at least hoping) that the entire duration will be full of excitement, tons of love, and honest, open conversation.
A large portion of it will be maintaining all those things and that requires effort from both partners. Entering with realistic expectations and realizing that consistent effort is part of the deal will make your marriage so much better.
So the best marriage advice for newlyweds, is that from the start you also must come to terms with the fact that you will never change your spouse. Marriage means taking a person as they are.
Drop the blame game and adopt a problem-solving approach
When you find yourself locking horns with your spouse or disagreeing over something, refrain from the blame game. Passing the buck as ammunition to win a fight is a bad idea.
Develop a belief system that you are on the same team. Channelize your energies and undivided focus on resolving the conflicts in the marriage. It would be a good idea to utilize mistake-driven learning to build a better understanding with your spouse.
Also watch:

Cultivate and pursue your individual interests
While letting go of an elephant-sized ego is a good idea and will foster a stronger marriage, you don't always have to tag along with your spouse for a late-night movie show, if you're not up for it.
Acknowledge sincerely and early on where your differences in preferences and interests lie with your partner and let your spouse just go do that with their friends.
Meanwhile, you get to pursue your own interests with your circle of friends and when it's time to get back together with your spouse, you will both be happy and content individuals minus the claustrophobic clinginess.
This is great marriage advice for newlyweds to remember for life. A healthy space that you give each other will allow you both to flourish as self-aware and flourishing individuals.
Take financial steps to ensure marital happiness
Experiencing financial stress at home, due to divergent views can make money a particular source of tension within couples.
Money is one of the major causes of divorce, so set yourself up for marital success by getting your finances in order. So, another piece of advice to newlyweds is to take appropriate financial steps to ensure marital happiness and save your marriage.
Rope in a financial planner, if you must to figure out where each one of you stands in terms of debt and credit rating, and decide what to do in the financial area of improvement.
Accept that your spouse is weird
This tip definitely falls into the category of humorous marriage advice for newlyweds. Although funny, it is very true and one of the best advice for newlyweds.
After two people are married, they get even more comfortable with one another. This comfort reveals strange quirks, interesting habits, unique ways of handling daily tasks and more.
Everyone is kind of weird and after the honeymoon, you'll learn that your spouse is too. When you do, accept it and practice tolerance (some of that weirdness will annoy you at some point).
A word of caution: It is quite possible that your spouse too might be thinking on similar lines about you. So, basically the crux is, you need to take it easy and practice lots of patience.
Have a lot of fun in the bedroom
The best marital advice for newlyweds is to keep the spark alive in the relationship even in the bedroom.
You might think that it is so obvious that you do not need a third person to tell you about it by referring it to be 'the best advice for newly married couples'.
A lot of marriage advice for newlyweds surrounds communication, emotional connection, and tolerance. All are important but a large portion seems to have more difficulty in the bedroom than anywhere else.
This is especially the case for those that have been married for some time. To prevent sex from becoming a problem, have a lot of fun in the bedroom.
Marriage provides a certain sense of safety and security to be open to try new things on a regular basis and actually try them. Sex goes beyond pleasure. It keeps spouses connected physically and emotionally, which is why sex is an essential part of marriage.
Get over yourself
We can all be a little selfish and self-absorbed at one time or another but marriage is the time to get over yourself. Seriously!
A selfless marriage is a long-lasting one. Once you have a life partner you have to consider them in every decision that you make and most of the things that you do.
Think about what your spouse needs, just be kind, and make small adjustments to make your love happy. Once you have a spouse it is no longer all about you… but you do have someone that will put you first!
Isn't this the best marriage advice for newlyweds to remember for life?
A happy marriage is not a myth. If you remember this vital marriage advice for newlyweds, you can live a healthy and fulfilling marriage for all your life.
Share this article on
Want to have a happier, healthier marriage?
If you feel disconnected or frustrated about the state of your marriage but want to avoid separation and/or divorce, the marriage.com course meant for married couples is an excellent resource to help you overcome the most challenging aspects of being married.
Learn More On This Topic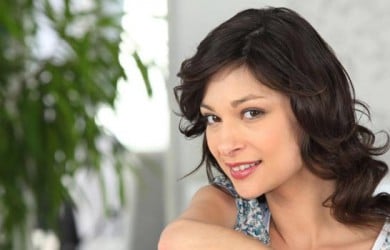 You May Also Like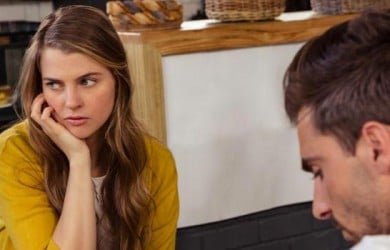 Popular Topics On Married Life