100 Inspirational Forgiveness in Marriage Quotes
Forgiveness in marriage quotes might help if you are having a difficult time letting go of the resentment over being hurt and betrayed by your spouse.
Getting there and reaching that piece of mind that comes with forgiving for maltreatment and pain might be among the most difficult things that you achieved in your married life.
It also might take a fair share of time to do so. Forgiveness and love quotes invite you to take care of yourself by providing forgiveness to those who hurt you.
What is more, if you're not ready to forgive but try anyway, you might find yourself forgiving the same transgression over and over again, starting each day with the intention to let it go.
This is why forgiving in marriage needs to come as a result of a lot of deliberation, self-work, and, sometimes, almost divine inspiration. Forgiveness in marriage quotes can help you along that journey.
Forgiving and moving on quotes

Forgiveness helps us move on and have a better future. Forgiving and moving on quotes can help you understand the benefits and ways to push on.
There are many sayings about forgiveness and moving on. Hopefully, you will find these quotes on forgiveness and moving, inspiring you to take the first step.
"Forgiveness does not change the past, but it does enlarge the future." – Paul Boose

"Never bring up mistakes of the past."

"Learning to forgive will help you remove a major roadblock to your success."

"It's not easy to forgive and let go but remind yourself that harboring the resentment will only aggravate your pain."

"Forgiveness is a powerful weapon. Equip yourself with it and free your soul from fear."

"Blame keeps wounds open. Forgiveness is the only healer."

"Getting over a painful experience is much like crossing monkey bars. You have to let go at some point in order to move forward." -C.S. Lewis

"Forgiveness says you are given another chance to make a new beginning." — Desmond Tutu

"I can forgive, but I cannot forget, is only another way of saying, I will not forgive. Forgiveness ought to be like a canceled note – torn in two and burned up so that it never can be shown against one." – Henry Ward Beecher

"There is no revenge so complete as forgiveness." – Josh Billings

"Letting go means realizing some people are a part of your history, but not your future."
Related Reading: Benefits of Forgiveness in a Relationship
Inspirational quotes on forgiveness
Forgiveness in marriage quotes takes into account that it is not easy to forgive and forget. However, abolition is not something you do for the perpetrator. Inspirational quotes about forgiveness remind it is a gift you give to yourself.
Forgiveness in marriage quotes can inspire your forgiving heart when it is hard to look past the mistakes made.
"Weak people seek revenge. Strong people forgive. Smart people ignore it."

"Forgiveness is just another name for freedom." – Byron Katie

"Forgiveness is liberating and empowering."

"To forgive is to set a prisoner free and discover that the prisoner was you." — Lewis B. Smedes

"The ineffable joy of forgiving and being forgiven forms an ecstasy that might well arouse the envy of the gods." – Elbert Hubbard

"Because forgiveness is like this: a room can be dank because you have closed the windows, you've closed the curtains. But the sun is shining outside, and the air is fresh outside. In order to get that fresh air, you have to get up and open the window and draw the curtains apart." – Desmond Tutu

"Without forgiveness, life is governed by an endless cycle of resentment and retaliation." — Roberto Assagioli

"Forgiveness is the key to action and freedom." – Hannah Arendt

"Acceptance and tolerance and forgiveness, those are life-altering lessons." – Jessica Lange

"If you do not practice empathy and forgiveness for your actions, it will be impossible to practice empathy with others."—Laura Laskin

"Forgiveness has an uncanny way of bringing incredible good out of incredibly bad situations." – Paul J. Meyer
Good quotes about forgiveness
Quotes about forgiveness have a way of portraying a different perspective and opening us up for more possibilities. Take a look at some good quotes about forgiveness and be mindful of what they are awakening in you.
"How people treat you is their karma; how you react is yours." -Wayne Dyer

"A Real Apology Requires 1. Freely Admitting Fault. 2. Fully Accepting Responsibility. 3. Humbly Asking for Forgiveness. 4. Immediately Changing Behavior. 5. Actively Rebuilding Trust."

"To Heal a Wound, You Need to Stop Touching It."

"People are lonely because they build walls instead of bridges." – Joseph F. Newton Men

"Happily ever after is not a fairy tale. It's a choice." – Fawn Weaver

"Forgiveness is the remission of sins. For it is by this that what has been lost, and was found, is saved from being lost again."- Saint Augustine

"The stupid neither forgive nor forget; the naive forgive and forget; the wise forgive but do not forget." — Thomas Szasz

"Nothing inspires forgiveness, quite like revenge." – Scott Adams

"The remedy for life's broken pieces is not classes, workshops, or books. Don't try to heal the broken pieces. Just forgive." — Iyanla Vanzant

"When you are happy, you can forgive a great deal." – Princess Diana

"Knowing that you are completely forgiven destroys the power of sin in your life." – Joseph Prince
Forgiveness in relationships quotes
If you want a long-lasting relationship, you need to learn how to move past some mistakes your partner makes. Husband and wife forgiveness quotes are there to help us achieve that goal.
Quotes on forgiveness in relationships remind us that to err is human, and we need to make way for forgiveness if we want a happy relationship.
"It's easier to forgive an enemy than to forgive a friend."

"Deal with the faults of others as gently as with your own."

" The first to apologize is the bravest. The first to forgive is the strongest. The first to forget is the happiest."

"Forgiveness stands for giving up something for yourself, not for the offender."

"Beware of the man who does not return your blow: he neither forgives you nor allows you to forgive yourself." – George Bernard Shaw

"He that cannot forgive others breaks the bridge over which he himself must pass if he would ever reach heaven; for everyone needs to be forgiven." – George Herbert

"When you hold resentment toward another, you are bound to that person or condition by an emotional link that is stronger than steel. Forgiveness is the only way to dissolve that link and get free." — Katherine Ponder

"How unhappy is he who cannot forgive himself?" — Publilius Syrus

"If I owe Smith ten dollars and God forgives me, that doesn't pay Smith." – Robert Green Ingersoll

"For me, forgiveness and compassion are always linked: how do we hold people accountable for wrongdoing and yet at the same time remain in touch with their humanity enough to believe in their capacity to be transformed?" – Bell Hooks

"The people who did you wrong or who didn't quite know how to show up, you forgive them. And forgiving them allows you to forgive yourself too." – Jane Fonda

"You will know that forgiveness has begun when you recall those who hurt you and feel the power to wish them well." – Lewis B. Smedes

"And you know, when you've experienced grace, and you feel like you've been forgiven, you're a lot more forgiving of other people. You're a lot more gracious to others." – Rick Warren
Forgiveness and love quotes
One might say that to love is to forgive. Forgiveness in marriage quotes suggests that holding anger against a partner will only destroy your peace and marriage.
Some of the best quotes about forgiveness on relationships can help you overcome hardships in your love relationship. Consider the advice elicited in forgiving your spouse quotes.
"There is no

love

without forgiveness, and there is no forgiveness without love." – Brynt H. McGill

"Forgiveness Is the Best Form of Love. It Takes Strong Person to Say Sorry and an Even Stronger Person to Forgive."

"You'll never know how strong your heart is until you learn to forgive who broke it."

"To forgive is the highest, most beautiful form of love. In return, you will receive untold peace and happiness" – Robert Muller.

"You can't forgive without loving. And I don't mean sentimentality. I don't mean mush. I mean having enough courage to stand up and say, 'I forgive. I'm finished with it." – Maya Angelou

"Never forget the three powerful resources you always have available to you: love, prayer, and forgiveness." – H. Jackson Brown, Jr.

"All major religious traditions carry basically the same message; that is love, compassion, and forgiveness; the important thing is they should be part of our daily lives." —

Dalai Lama

"Forgiveness is like faith. You have to keep reviving it." – Mason Cooley

"Forgiveness is me giving up my right to hurt you for hurting me."

"Forgiveness is the giving, and so the receiving, of life." – George MacDonald

"Forgiveness is the needle that knows how to mend." – Jewel
Related Reading: Significance and Importance of Forgiveness in a Marriage
Quotes about forgiveness in marriage
Quotes about forgiving and moving on call upon the sanctity of the marriage. If your once blossomed love has lost its petals and withered, remember that forgiveness fosters love.
Allocate some time to go through wife forgiveness quotes or forgive your husband quotes.
Find a quote on forgiveness and love to be your guiding start on this journey. This can help you avoid searching for giving up on marriage quotes in the future.
"Forgiveness is a powerful tool to reconnect with the offender and your true, inner self."

"Once a woman has forgiven her man, she must not reheat his sins for breakfast," Marlene Dietrich.

Forgiveness is important in families, especially when there are so many secrets that need to be healed – for the most part, every family's got them. Tyler Perry

Many promising reconciliations have broken down because while both parties come prepared to forgive, neither party came prepared to be forgiven. Charles Williams

Love is an act of endless forgiveness, a tender look which becomes a habit. Peter Ustinov

"When a partner does make a mistake, it isn't acceptable for the other partner to dwell on it and constantly remind the spouse of the mistake."—Elijah Davidson

"Loving someone to the threshold of marriage doesn't mean the difficulties of life are suddenly going to disappear. You're both going to do a lot of forgiving and overlooking each other's faults over the years if you truly want a happy marriage."—E.A. Bucchianeri

"We are not perfect, forgive others as you would want to be forgiven."—Catherine Pulsifer

"Forgiveness can make a marriage whole again."—Elijah Davidson

"Most of us can forgive and forget; we just don't want the other person to forget that we forgave."—Ivern Ball

I believe forgiveness is the best form of love in any relationship. It takes a strong person to say they're sorry and an even stronger person to forgive. Yolanda Hadid

"In marriage, every day you love, and every day you forgive. It is an ongoing sacrament, love, and forgiveness."—Bill Moyers

The first step in forgiveness is the willingness to forgive. Marianne Williamson
Also watch:
Forgiveness and understanding quotes
When we understand someone's perspective, it is easier to forgive. Being in someone's shoes can be helpful with moving past the hurt that was inflicted on us.
Forgiveness and understanding quotes speak of this process and could motivate you to take the next step.
Reversing your treatment of the man you have wronged is better than asking his forgiveness. Elbert Hubbard

Forgiveness is God's command. Martin Luther

Forgiveness is a funny thing. It warms the heart and cools the sting. — William Arthur Ward

Before we can forgive one another, we have to understand one another. — Emma Goldman

To understand somebody else as a human being, I think, is about as close to real forgiveness as one can get. — David Small

Selfishness must always be forgiven, you know, because there is no hope of a cure. Jane Austen

"Be the one who nurtures and builds. Be the one who has an understanding and a forgiving heart, one who looks for the best in people. Leave people better than you found them." Marvin J. Ashton

"You don't need strength to let go of something. What you really need is understanding." Guy Finley
Forgiveness and strength quotes
Many mistake forgiveness for weakness, but it takes a strong person to say, "I forgive you." Forgiveness in marriage quotes illustrates this strength well. Quotations on forgiveness and love could help you find that courage within you to give the present of a pardon to yourself.
I think the first step is to understand that forgiveness does not exonerate the perpetrator. Forgiveness liberates the victim. It's a gift you give yourself. — T. D. Jakes

It's not an easy journey to get to a place where you forgive people. But it is such a powerful place because it frees you. — Tyler Perry

Never does the human soul appear so strong as when it foregoes revenge and dares to forgive an injury. Edwin Hubbel Chapin

Forgiveness is a virtue of the brave.

– Indira Gandhi

I learned a long time ago that some people would rather die than forgive. It's a strange truth, but forgiveness is a painful and difficult process. It's not something that happens overnight. It's an evolution of the heart. Sue Monk Kidd

Forgiveness is not a feeling – it's a decision we make because we want to do what's right before God. It's a quality decision that won't be easy, and it may take time to get through the process, depending on the severity of the offense. Joyce Meyer

Forgiveness is an act of the will, and the will can function regardless of the temperature of the heart. Corrie Ten Boom

A winner rebukes and forgives; a loser is too timid to rebuke and too petty to forgive. Sydney J. Harris

Forgiveness is not always easy. At times, it feels more painful than the wound we suffered, to forgive the one that inflicted it. And yet, there is no peace without forgiveness. Marianne Williamson

God forgives those who invent what they need. Lillian Hellman

Only the brave know how to forgive… a coward never forgave; it is not in his nature. Laurence Sterne

It is very easy to forgive others their mistakes; it takes more grit and gumption to forgive them for having witnessed your own. Jessamyn West
Related Reading: Forgiveness: An Essential Ingredient in Successful
Famous forgiveness quotes
Forgiveness in marriage quotes come from a wide variety of sources like poets, celebrities, movie stars, and business leaders.
Regardless of the source, quotes about forgiveness in relationships have the biggest impact when they resonate with you.
Choose the relationship forgiveness quotes that speak to you the most as they are the ones that have the biggest power to help you move on.
Always forgive your enemies – nothing annoys them so much. –

Oscar Wilde

To err is human; to forgive, divine. Alexander Pope

Let us not listen to those who think we ought to be angry with our enemies, and who believe this to be great and manly. Nothing is so praiseworthy, nothing so clearly shows a great and noble soul, as clemency and readiness to forgive. Marcus Tullius Cicero

The lesson is that you can still make mistakes and be forgiven. Robert Downey, Jr.

We must develop and maintain the capacity to forgive. He who is devoid of the power to forgive is devoid of the power to love. There is some good in the worst of us and some evil in the best of us. When we discover this, we are less prone to hate our enemies. Martin Luther King, Jr.

Forgiveness is the fragrance that the violet sheds on the heel that has crushed it. Mark Twain

It's one of the greatest gifts you can give yourself, to forgive. Forgive everybody. Maya Angelou

Mistakes are always forgivable if one has the courage to admit them. Bruce Lee
Here are some more forgiveness quotes to help you move on:
"A happy marriage is the union of two good forgivers" Robert Quillen.
This is one of the good quotes about forgiveness to start with, as it could diffuse the anger a bit when you realize that there is always the second person and the fact that they might have also been hurt by something you had done in the past.
You probably feel that you're entitled to all the anger in the world because of what your spouse did (cheated on you, tricked you, lied to you, abused you, betrayed you in any of the thousand possible ways), and you surely are.
But it will help you as well to think about the fact that he/she is still human, and someone who might have also been hurt by you in the past, probably to a lesser extent, but still.
"Once a woman has forgiven her man, she must not reheat his sins for breakfast," Marlene Dietrich.
This quote on forgiveness is why we said that forgiving doesn't come easy, and if you're not ready, you should not be pushing yourself towards forgiveness in marriage.
Because if you do, you might find yourself starting every new day with the same resentment, one that is bound to eat away the relationship.
Declaring forgiveness and then getting back to the old ways over and over again is unfair to you both.
"To forgive is the highest, most beautiful form of love. In return, you will receive untold peace and happiness," Robert Muller.
This forgiveness love quote probably speaks to us on two levels. One is the apparent love we ought to have towards our spouse in order to forgive them.
But, as we implied earlier, to forgive our spouse, we need to have love and respect towards ourselves as well. If the betrayal caused the marriage to collapse, and love to go away, you still need love to be able to forgive.
Love for yourself and humankind in general. As we all are humans, and all are petty at times, and all err. And once you tap into this profound universal love, you will find the peace and happiness Muller speaks here.
"The weak can never forgive. Forgiveness is the attribute of the strong" Mahatma Gandhi.
This relationship forgiveness quote explains what we already brushed upon – everyone can forgive, and everyone can be a strong person. But you cannot do it while in a fragile state.
That is why trying to make forgiveness the starting point of your healing process is not a good idea because you're up for additional frustrations when you wake up the next morning only to realize that you still feel anger, sadness, despair.
It is when you heal and use the experience to become a stronger version of yourself that you will be able to forgive.
Moreover, when you do forgive, from the position of already being strong enough to do so, the forgiveness itself will make you even more powerful, because you won't be like a leaf in the wind, left to its mercy, but an active creator of your world and experience.
Now, remember, forgiveness doesn't come easy; otherwise, there wouldn't be so much talk about it. But it is a vital activity for your own sake and wellbeing.
Forgiving doesn't mean letting your spouse off the hook for their wrongdoing. Forgiving means regaining control over how you feel, and not being a passive receiver of whatever happens to you.
Whether you decided to repair the marriage or to move on, without forgiving the spouse, you are bound to continue getting hurt by the same issue every day.
" The first to apologize is the bravest. The first to forgive is the strongest. The first to forget is the happiest."
This inspirational quote about forgiveness emphasizes on three known sayings about forgiveness.
The first part of this quote about forgiveness and love says that asking for forgiveness takes an immense amount of courage as it forces you to face your fears and accept what you have done wrong.
The second part of this inspirational quote on forgiveness reiterates what has been elaborated earlier that truly forgiving someone also takes a lot of courage.
To not have any resentment or grudges towards your spouse, whom you have trusted so much, takes a lot of deliberation and strength.
The third and final part of this forgiveness in marriage quote shares the next aspect to true forgiveness, which is to be at peace and move on by forgetting about the transgressions.
This 'forgive and move on quote' in no way means that you turn a blind eye to your spouse's wrongdoings, but it is the next step that you take after forgiving your partner, which in time would help you to heal your wounds and move on in life.
Quote your way towards forgiveness

One way or another, it is not easy to follow the steps to forgiveness in marriage, especially when things go south, and our anger gets the best of us.
Forgiveness in relationships quotes speak the important truth – to be hurt by someone whom you loved so dearly is not something easy to let go of. Forgiveness in marriage takes work and a strong person to make it happen.
Forgiveness in marriage quotes reminds us of our ability to get past any situation and see the silver lining on the darkest of clouds. So, take some time and read these quotes on forgiveness and love again.
When you are choosing forgiveness in marriage, quotes that match your situation, follow your heart. Pick your favorite quote on forgiveness and love as a guiding star and take a deep breath for the forgiveness journey ahead.
Share this article on
Want to have a happier, healthier marriage?
If you feel disconnected or frustrated about the state of your marriage but want to avoid separation and/or divorce, the marriage.com course meant for married couples is an excellent resource to help you overcome the most challenging aspects of being married.
Recent Articles
You May Also Like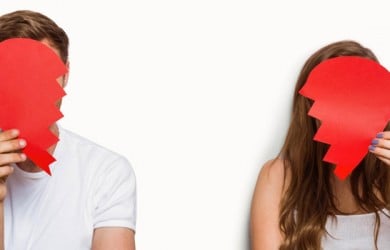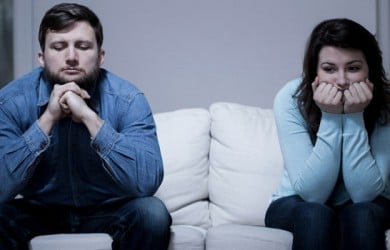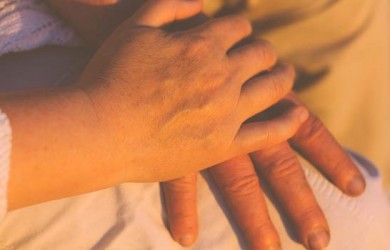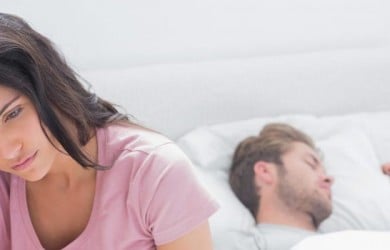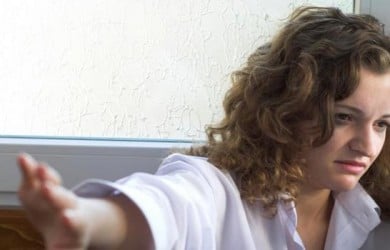 Popular Topics On Marriage Help