The Price of Infidelity: Consequences Of Adultery In The Relationship
Unfaithfulness in marriage is one of the most damaging and heartbreaking hurdles to overcome in pursuit of healing the relationship. Infidelity leaves its mark without a care for those involved. Once it has taken place, there is no erasing it.
Often, unfaithfulness is an act of betrayal serious enough to end a relationship, and those who carry on having an affair have trouble maintaining loving kindness towards one another in the years following the affair. Whether this has taken place in the form of an emotional or physical affair matters little; the price of infidelity is expensive either way. Life after an affair takes a lot of time to come back to normal.
Loss of Trust
After leading a double life affair, the most obvious price of infidelity paid is the loss of trust that the partner once had on his or her spouse. Unfortunately, more often for the one against whom the spouse was unfaithful, trust in future relationships and friendships is damaged as well. Trust is not won back easily, if ever. The damage created by unfaithfulness is an emotional wound. That wound may scab, but even the slightest move in the wrong direction can tear the wound open again.
A word, a thought, an action– the slightest movement can trigger a person's distrust for others. The loss of trust is two-fold. Both parties suffer an inability to share their lives with others without fear of betrayal and that is how and why affairs end badly.
Devalued physical touch
Why is adultery wrong?
While infidelity may not hinder spouses from touching one another, the value of physical touch is often lost following an event of unfaithfulness. your lose the power that physical touch, both sexual and nonsexual. It diminishes as an emotional cost of infidelity.
For men, the visualization of their spouse with another man can be haunting. For women, the thought of their spouse showing affection toward another person can prevent them from fully engaging in the physical realm of marriage.
Going hand-in-hand with distrust, infidelity can prevent a couple from ever feeling the spark or fire their marriage and physical closeness once held. Though spouses might be able to survive an affair without separating, the physical connection in the relationship will likely never be the same.
Forgiveness vs Forgetfulness
In order for a couple to move forward in marriage, following an act of unfaithfulness, forgiveness must be present. Forgiveness is complicated enough as it is. It becomes even more so when a there is an involvement of a broken pledge or contract! But is forgiveness the same as forgetfulness? Does "I forgive you" mean that it is as if the action never took place?
The answer is absolutely not.
Because forgetfulness will likely never occur, it makes forgiveness of an affair that much harder. Each day, the spouse must walk out the act of forgiveness – sometimes verbally, and sometimes by action. Conversely, it is important for this spouse to remember that forgiveness also means not holding the deed over the other spouse's head. Justified or not, this kind of action prevents healing and hinders true forgiveness from ever taking place.
Disconnection and fear
Last, but certainly not least, is the fear and anxiety that exist when one or both partners have been unfaithful. The time leading up to the revelation of betrayal and recovering from adultery is not often peaceful. Words have been spoken or actions committed that would lead one to suspect the other of unfaithfulness. This time breeds discontent and anxiety for both spouses, but especially the one for which the marriage has remained sacred.
Once an affair is found out, fear and anxiety do not go away but rather they intensify as the consequences of an affair. The added difficulties of distrust, disconnection, and, at times, resistance to forgive makes the price of infidelity really heavy. Some couples choose to remain together for various reasons (children, finances, etc.) but may opt to refrain from any typical marital obligations.
Final Takeaways
This is not a comprehensive list of what is lost in the course of unfaithfulness as effects of an affair. Rather, it is a glimpse into the risk it poses to act on impulse or desire. Your partner is one you chose willingly. Should you decide that the marriage you are currently engaged in is not the partnership with which you choose to move forward, take the appropriate steps in leaving your marriage before causing avoidable pain and a heavy price of infidelity.
Getting over the thought of being a victim of infidelity when you haven been 100% involved and your partner did not follow the same is likely to leave you shattered and vulnerable to every form of pain. Relationships hold an important place in our lives and the process of healing takes a lot of time.
In order to deal with infidelity, you must keep in mind the following points:
Slow down, take a breath before deciding on any course of action

Attend to your thoughts rather than ignoring them or bottling them up. It's obvious that you'd feel the pain and hurt. Take your time to process them and give them a vent.

Think about yourself and give yourself time. Pamper yourself and understand how you can utilize your time rather than dwelling on the situation.

Address the affair. Decide whether you need to walk out of the relationship or stay and give your partner another chance
In the video below, Samuel shows how to manage the pain we experience due to infidelity. Take a look:
Unfaithfulness hurts not only you and your partner, but those around you as well. Is the price of infidelity one you are willing to pay?
Share this article on
Want to have a happier, healthier marriage?
If you feel disconnected or frustrated about the state of your marriage but want to avoid separation and/or divorce, the marriage.com course meant for married couples is an excellent resource to help you overcome the most challenging aspects of being married.
You May Also Like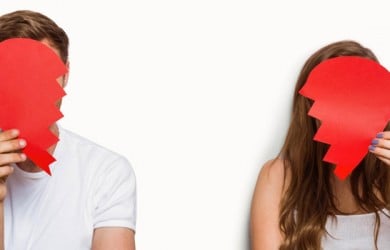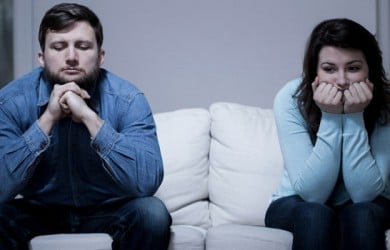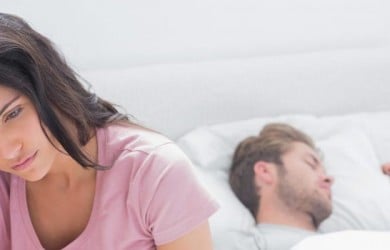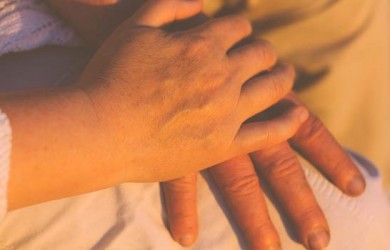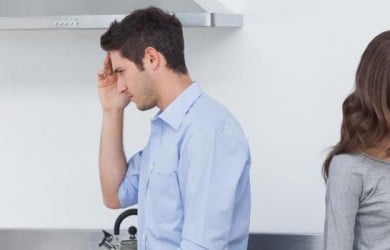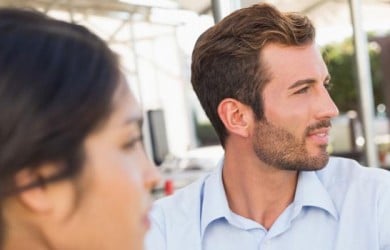 Recent Articles
Popular Topics On Marriage Help