10 Tips to Get Through Marriage Adultery in a Healthy Way
Every marriage will experience trials. Some can strengthen them, and coming could lead to divorce.
One of the most painful experiences a married couple could experience is adultery. The pain, anger, resentment, and effects this has on a relationship can be devastating.
Many who experience this want to know if it's still possible to resolve marriage adultery issues.
Is there any way for a married couple to work things out after an affair?
What is considered as marriage adultery?
Marriage and adultery are two words that should never go along with each other, but sadly, many couples end up breaking their vows because of infidelity.
We cannot define infidelity as a single act of cheating. What we consider infidelity may differ depending on a couple's point of view and beliefs.
So, what is adultery in marriage?
Some consider emotional cheating as infidelity, while some don't. Cheating is when a married or committed person cheats with the goal of hiding feelings or sexual connection to someone other than their spouse, then that's already being unfaithful.
There can be many reasons some people commit adultery, but there is no valid reason to be unfaithful to your partner.
What is the difference between cheating and adultery?
We've used two terms, cheating and adultery, and many might get confused by the terms.
Let's dig deeper for those who want to know the difference between cheating and adultery.
When you say cheating, it means a person does acts of deception. In a relationship, a person or a cheater lies, makes up stories, and creates plans just to get away from things they shouldn't do, like infidelity.
Now, infidelity is the act of being unfaithful in marriage. Whether romantically or sexually, we consider a person who engages in these behaviors unfaithful.
A spouse who is unfaithful to his spouse is also a cheater.
We also know that discovering marriage adultery can be devastating. It triggers extreme emotions such as anger, hatred, sadness, and a sense of failure.
Related Reading: 

How To Deal With A Cheater? 7 Things To Note If You Have A Cheating Partner
10 tips to get through marriage adultery in a healthy way
Adultery occurs in over 1/3 of marriages, according to the website Trustify. If you are part of that unfortunate third, be assured that your marriage can survive adultery. The path toward healing is long and painful, but it is possible to rebuild a trust-filled and fully honest marriage if that is what both of you wish to do.
Here are some tips for surviving adultery in a healthy way.
1. Do not confront the third party or make a scene
Discovering adultery in a marriage can be unbearable and can literally release the monster inside anyone.
However, stop yourself from making a scene and confronting the other party if you can.
Doing this doesn't mean you are weak. Doing so means you are educated, well-mannered, and would never stoop down to their level.
You do not deserve to lose face by fighting and making a scene. Instead, keep calm, call the person you trust the most, and confide. Leave the house if you must and talk to someone you trust.
2. Give yourself time to calm down
Learning to get over adultery in a marriage doesn't happen in one hour, day, or even week.
Don't force yourself to be okay because you're not.
Marriage adultery is a tough phase in one's life. You need all the time you need to think and calm yourself. Be it if you need to make your partner sleep in another room.
Do it if you need to live with your parents for a while. More than ever, you need to be surrounded by the people you trust and love.
You can talk to your spouse when you are ready. They are not the ones who will decide when is the right time to talk about it.
3. The adulterous activity must stop. Right now
The first step towards rebuilding trust begins with ending the affair. This has to be done immediately. It doesn't matter if it was an internet affair or a real-life adulterous situation.
If you are serious about staying married, stop the affair now.
If your extra-marital lover continues to email, text, or phone you, refuse all contact and, most importantly, tell your spouse about it. Being transparent is part of rebuilding the trust you forfeited when cheating.
4. Answering questions
The cheating spouse must be willing to answer any questions the betrayed spouse may have. Now and in the future.
If you were the cheating spouse, sorry, but you don't get to opt-out of this obligation. While facing your spouse's questions might be painful, this is part of the marriage-healing process.
Please do not say that you don't want to talk about it (that won't make the questions disappear). Do not tell your betrayed spouse that her questions are tiresome or they annoy you.
She has the right to know all the facts. She needs to know the what, when, and how of it to help her recovery. Don't think that not talking about adultery will help you both get over it faster.
Like anything traumatic, betrayal must be addressed in the open for the betrayed party to begin feeling whole again.
5. The adulterers must own what they did
The adulterers must not blame their spouse's appearance, inattention, lack of sexual interest, or any other perceived fault that might have tempted them to justify their philandering ways. That attitude would not be a healthy way to bring the couple back together.
If you were a cheater, you should behave like a grown-up and take responsibility for breaking the sacred bonds of marriage. Begin with a heartfelt apology, and be prepared to keep apologizing for as long as it takes.
6. Observe and decide if you will both work on your marriage
Adulterous relationships may end, but the pain stays for a while. It's not that easy to get back to normal. That's one of the consequences of adultery.
You, of all people, would know if your partner deserves another chance. If your partner still wants to demand or even the slightest form of gaslighting is present, then you need to think twice about giving other chances.
Remember:
Chances are only given to those who truly deserve them.
7. Work on your communications skills
Have your marriage counselor help you acquire better communication skills.
As you work through this life-changing passage, it will be vital to know how to talk respectfully to each other. Be prepared, however, for some blow-out fights. Naturally, your emotions will take the upper hand, especially at the beginning of your road to marital recovery.
The point is to know how to move past those incendiary moments and use language that leads you to productive conversations.
Related Reading: 

15 Ways on How to Improve Communication in Marriage
8. Healthy healing from adultery follows a jagged timeline
If you are the one who was cheated, you will have days when you wake up and can't believe that your spouse was intimate with another person. And this is going to set you back to ground zero again. But trust that as you move forward with open and honest communication, these days will be fewer and fewer.
It is natural for the affair to appear to have taken over your lives when you learn of it. Still, time will help these painful feelings diminish, especially with a partner who remains committed to restoring trust in your marriage.
9. Identify needs and work on them
"Why do people commit adultery? Is there something wrong with me?"
There is no valid reason to commit adultery. However, if you're past the marriage adultery issue and your partner genuinely wants to change, you could talk about why they did it.
Why is this important?
It's part of how you communicate and address issues in your relationship so you can do better this time.
Did your partner cheat because they felt unloved and unsatisfied? Why? Talk about this and find a solution.
Many couples find it hard to do this, and this is where a save my marriage course can come in handy. Having someone to mediate can help couples address issues in their marriage.
It's hard to rebuild your relationship and bring back that love again after marriage adultery, but it's not impossible.
Related Reading: 

Identifying and Fulfilling Your Partner's Need for Attention
Mary Kay Cocharo, a licensed therapist, explains how to fall in love with your spouse again.
10. Don't try to navigate this rocky time alone
Seek professional marriage counseling. Do you want to stay married after discovering your spouse is a cheater?
The best way to figure this out is under the guidance of a marriage counselor, someone trained in helping couples who are going through the most painful of times sort out what they want their future to look like.
As you contemplate different scenarios, it is worth discussing options in the safe space of a counselor's office.
Adultery is too big of an event to try and figure out a path alone, especially with one of you hurting so deeply. Taking time to unpack the situation with an expert is key to helping you figure out where you go from here.
Summing up
The open wound of marriage adultery can lead to a healthier marriage if first-aid is performed correctly.
Couples who have survived adultery and gone on to build a healthier marriage say that the affair helped them speak truthfully to one another for the first time in years. Since there was little to lose, long-held resentments were finally voiced, which allowed the committed couple to work on the buried issues.
While no one wants to have to confront cheating in a marriage, using this pivotal moment to clean the house and fall back in love with each other is one way of turning lemons into lemonade.
FAQ
What percentage of marriages survive adultery?
Surprisingly, 60 % – 80% of married couples who undergo therapy after marriage adultery have successfully rebuilt their marriage, according to statistics.
But how can you trust someone again after committing adultery?
Once a couple who will work it out understands how rebuilding trust works, it would make them feel confident about doing it on their own.
Most of these couples go to a couple's therapy or enroll in some save my marriage course that helps them through the hard process.
How long does it take to heal from adultery?
Adultery in a marriage is indeed unbearable, but if you give your partner another chance, how long would you heal?
The answer will depend on you. No one knows the pain you are going through and how big your heart is to forgive and work on your marriage.
It would help if you also considered your spouse's efforts.
Some say it could take around 6 months to 2 years, but it's different for everyone. The key here is to take your time and never rush your second chance in marriage.
What are examples of marriage adultery?
We all want to know the different forms of adultery, and it's not just about having sexual relationships with another person.
An emotional affair, for example, is also as painful as sexual infidelity. Discovering that your partner is in love with another could crush your heart and soul.
Some examples of adultery are:
A sexual affair is when a person has a sexual relationship outside the marriage.
An emotional affair is when a person falls in love or builds an emotional connection with someone other than their spouse.
A cyber affair is an emotional involvement with another person through the use of gadgets and social media.
Share this article on
Want to have a happier, healthier marriage?
If you feel disconnected or frustrated about the state of your marriage but want to avoid separation and/or divorce, the marriage.com course meant for married couples is an excellent resource to help you overcome the most challenging aspects of being married.
Learn More On This Topic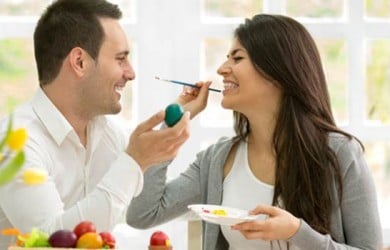 You May Also Like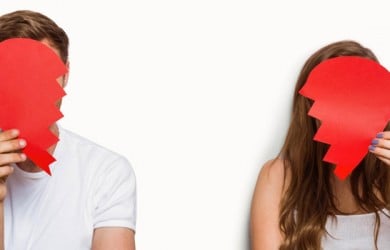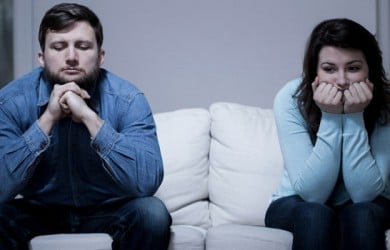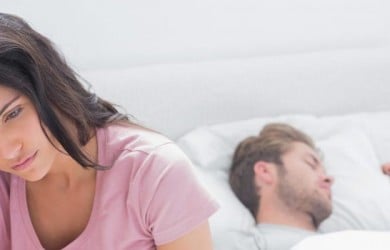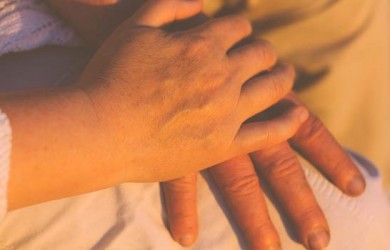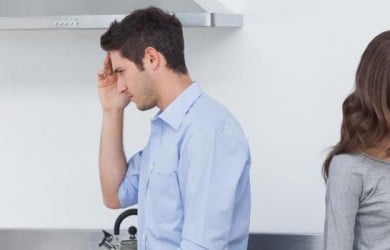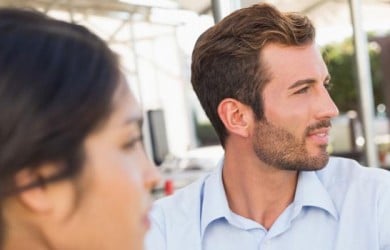 Recent Articles
Popular Topics On Marriage Help