MFT Therapy: Marriage and Family Therapy
Healthy relationships between couples contribute to a healthy society but when marital and family conflicts occur, therapy and counseling serve as a much-needed respite to help couples deal with a wide range of issues. These issues can include something as simple as communication gaps to something as complex as mental health problems.
What is Marriage and Family Therapy?
By definition, Marriage and Family Therapy (MFT) is a form of psychotherapy that addresses the behaviors of all family members and the way these behaviors affect not only individual family members but also relationships between family members and the family unit as a whole.
History of marriage and family therapy
Marriage and Family Counseling or Therapy is a practice that has been around since the 1930s but over the years has shifted from individual therapy with each member of the couple/family to joint sessions where the relationships together as a whole become the focus of therapy.
In order to fully address problems that arise within relationships, an MFT will focus on individual, couples, and family therapy, one or all types of sessions may be utilized in order for all needs and concerns to be addressed fully and progress to be made. The basic premise is that the relationship at work is the identified client being treated.
Types of Marriage and Family Therapy
MFT is a systems-based theoretical approach to therapy. The family and couple work as a system and the interactions between members of that system are what create healthy or not so healthy relationships.
The focus of therapy is to work on creating healthy interactions among members of a couple and/or family in order for healthy marriages and families to be formed.
There are many different types of MFT theoretical approaches that may be implemented in therapy, depending upon what the identified problem is. Here are some examples of the different approaches typically used:
Structural Family Therapy: In SFT, the therapist focuses on the problems of functioning as a family unit and the invisible rules that govern the family. The therapist attempts to enter into the family in order to fully understand the familial patterns established and to challenge those negative patterns in order to enact positive change.
This, in turn, leads to healthier habits within the distinct relationships in the family, which creates a stronger family unit moving forward.
Strategic Therapy: Strategic Therapy is goal-oriented with detailed specific tasks being a focus in and out of sessions. This type of therapy is established to address problems of immediate necessity and finding solutions quickly and effectively.
Instead of worrying about the underlying causes of problems, therapists focus on the problem at hand and ways to work towards fixing it in order to better the familial unit.
Milan Family Therapy: It is designed to uncover games that families play at non-verbal and unconscious levels while placing importance on family systems and behaviors. After identification, the therapists help in managing confrontations and overcoming the problems arising out of these.

Solution Focused (Brief) Therapy: Focused on finding a solution, its focus lies on the present and the future even as past events are referred to so that an empathetic history can be gained. It does not rely on confrontation or interpretations and rather leans towards using specific questions to find appropriate solutions.

Narrative Therapy: In Narrative Therapy, the therapist helps clients to develop a new story or narrative about themselves in order to understand and identify values and skills. Once identified, those values and skills can be utilized to how they live their lives moving forward individually, as a couple, and as a family.

Cognitive Behavioral Therapy (CBT): A short-term, goal-oriented therapeutic approach to problem-solving, CBT focuses on helping the clients identify that their thoughts and feelings affect how they behave. If those thoughts and feelings can be changed, the resulting behavior will also change within each member of the couple/family.

Contextual Family Therapy: Contextual Family Therapy integrates the following individual and family dimensions into therapy:

psychological

interpersonal

existential

systemic

intergenerational
Such Marriage and Family Therapists recognize that family issues may have been caused by an imbalance of the following:
entitlement and fulfillment

giving and taking

caring and responsibility

Bowen Family Therapy: This type of therapy focuses on the balance of togetherness and individuality within a family unit. Once these two forces are balanced, the family unit will function in a more healthy dynamic. In Bowen Family Therapy, the therapist will focus on multigenerational concerns such as triangulation, projection, and differentiation of self.

Psychodynamic Family (Object Relations) Therapy: This approach works on the principle that humans have the need to form relationships with others which motivates them. These MFTs focus on the current problems with the belief that these are a result of early mental images.

Experiential Therapy: Using role play, guided imagery, and props, this therapy type extends to

equine therapy

wilderness therapy

music therapy
The experiences provided in Experiential Therapy helps the clients enact positive change and increase self-esteem within the individuals in the familial unit and couple. This is a growing form of therapy that has become more prevalent recently.
Emotionally Focused Therapy (EFT): This is a short-term approach that can help people regulate interpersonal emotions. Such therapists then ask their clients to offer comfort and support to others.

Gottman Method Couples Therapy: Gottman Method Couples Therapy works on the principle that couples must be willing to

support each other

be friends

work through conflict
MFTs that practice using this approach focus on nine components that make relationships healthy, referred to as the Sound Relationship House.
How Marriage and Family Therapy works
Marriage Therapy works to help couples and families identify and overcome any behavioral issues that are affecting the way the marriage or family unit is functioning.
These can include events such as:
death and/or

communication problems

mental health concerns
Such therapists help couples identify the feelings that lie behind harmful behaviors and emotional issues to develop strategies in improving their communication and the relationship in general.
MFT can also focus on parenting concerns as well if there are children involved in the family unit and specifically if issues within the marriage are a direct result of conflict in parenting styles (this is one of various studies that explores this correlation). It's a common struggle among couples that is addressed in MFT.
Uses of Marriage and Family Therapy
Marriage and Family Therapy is in a way a catch-all type of therapy. It can be utilized in a variety of struggles a person, a couple, or a family may be facing.
The range of physical and psychological problems treated by MFT include:
parent and child conflict

alcohol and drug abuse

sexual dysfunction

grief

distress

eating disorders, and weight issues

children's behavior problems

issues with elder care, such as coping with a parent's or grandparent's dementia
MFT practitioners also work with mental health issues such as a family member's depression, anxiety, or schizophrenia and the impact these issues have on the rest of the family.
When a couple comes into session and one of the spouses is struggling with substance abuse or addiction MFT can be an effective tool to help with this problem, as research shows. Addiction can stem from an individual's past familial issues which is affecting their present relationships within the marriage and family.
One type of MFT that is used in the treatment of addiction is Behavioral Couples Therapy, which research has shown to be effective in helping correct the problem and even works towards preventing future concerns with addiction.
There are many uses of MFT and depending on the specific therapist's continued training and focus of practice, one could argue that a Marriage and Family Therapist is the go to therapist when a problem a person is facing may be directly affecting their marriage or family.
Concerns and limitations of Marriage and Family Therapy
Of course, just like with all therapies, there are concerns and limitations to think about when a person is considering Marriage and Family Therapy.
There are some problems that would be better suited by a different type of therapy, for example when struggling with severe trauma. A trauma therapist and or specific type of trauma therapy would first need to be addressed before focusing on the marriage or family.

Another limitation to consider would be an underlying medical condition or severe psychiatric concern such as schizophrenia where a person is experiencing active auditory and/or visual hallucinations. This must be treated by first seeing a psychiatrist who has the power to discuss medication options to help.
Once medically stabilized, a person may then seek MFT. This also applies to severe anxiety and/or depression or Bipolar where a person is actively in a state of mania. These concerns must first be treated by a psychiatrist before Marriage and Family Therapy programs are considered.
How to prepare for Marriage and Family Therapy
In order to prepare for Marriage and Family Therapy an individual must:
First, get a referral from someone either professional and sometimes personal to an appropriate Marriage and Family Therapist.

Research the qualifications of the therapist. Marriage and Family Therapy is recognized by all 50 states and a therapist who specializes in this will hold the state-specific license required to practice and hold the title of Licensed Marriage and Family Therapist (LMFT).

Once you have established the therapist is licensed and has the appropriate education and specialty services you require to set up an appointment and contact your insurance company to be sure these services are covered under your insurance plan.

Some insurances may not cover mental health services but many LMFT's across the country offer private pay rates and even reduced private pay rates. So be sure to ask these questions when scheduling an appointment.
What to expect from Marriage and Family Therapy
Marriage and Family Therapy is considered short-term therapy that is usually around 12 sessions.

However this can vary depending on the problem presented and severity level of the problems, insurance coverage, and availability and scheduling with each member of the marriage and family.

In couple or marriage counseling, the therapist will begin by meeting with both partners and then spend some time with each individual.

In family therapy, the therapist will also begin by meeting with the entire family and then, if appropriate, meet separately with individual family members.

The first session/sessions is typically consistent with rapport building, storytelling, and observational steps on the therapist's side in order to identify problems and note the dynamics observed within the couple/family.

Confidentiality is addressed and goals will be established during this session.

The remainder of marital counseling sessions will consist of working towards those goals previously established by skill building, communication building exercises, relaxation techniques, stress management and outside homework assignments for each individual and sometimes the couple/family as a whole.
Marriage and Family Therapy is one of the most recognized evidence-based practices in therapy today, which has seen many positive results and has continued to grow in efficacy over the years.
If yourself or your marriage/family is struggling and feels you may benefit from MFT, do your research and find an appropriate therapist, put in the work in and out of sessions, and put your faith in the therapeutic process and you will see a positive change in your life and in other members of your marriage/family.
Share this article on
Want to have a happier, healthier marriage?
If you feel disconnected or frustrated about the state of your marriage but want to avoid separation and/or divorce, the marriage.com course meant for married couples is an excellent resource to help you overcome the most challenging aspects of being married.
Learn More On This Topic
You May Also Like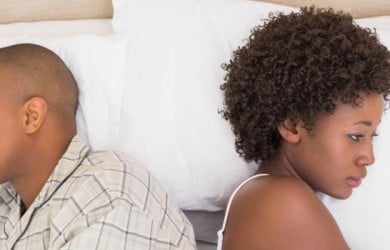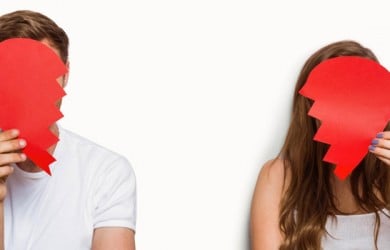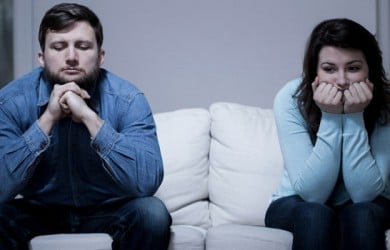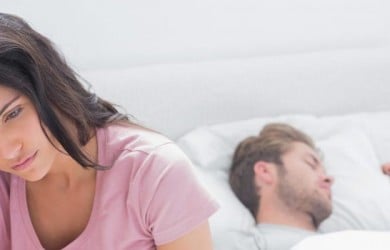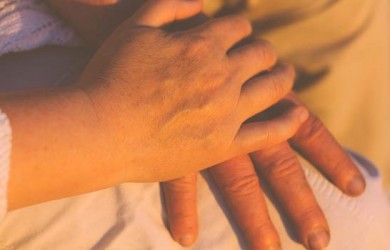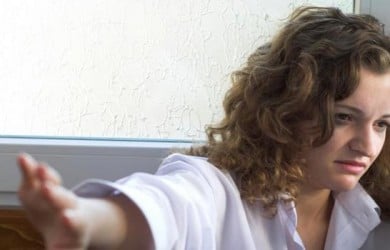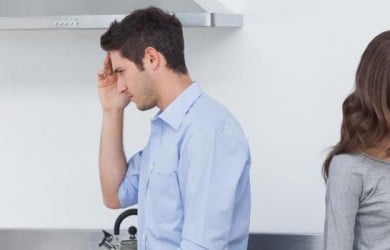 Popular Topics On Marriage Help