10 Reasons Why Marriage and Family Therapy Is Essential for Every Household
You've probably heard of therapy before, but did you know there are many different types or branches? Individual therapy is very well known, but perhaps the less known is marriage and family therapy.
Staying together in a happy marriage and family requires work, self-awareness, self-discipline, compassion, coping skills, generosity of spirit, conflict resolution, emotional intelligence as well as the capability of dealing with the standard issues in life, such as work and finances.
When you consider how complex marriage and family can be, it's easy to see why marriage and family therapy can be a special topic.
So what is marriage and family therapy?
What is marriage and family therapy?
Marriage and family therapy is a counseling service focused solely on helping marriages stay strong and families stay together healthily and lovingly.
It sounds simple when it's written down, but really, marriage and family therapy covers the majority of the issues that couples and their families deal with.
Staying together in a happy marriage and family requires work, self-awareness, self-discipline, compassion, coping skills, generosity of spirit, conflict resolution, emotional intelligence, as well as the capability of dealing with the standard issues in life, such as work and finances.
When you consider how complex marriage and family can be, it's easy to see why marriage and family therapy can be a special topic.
The goal of marriage and family therapy
Couples and families seek marriage and family therapy for many reasons, including:
Domestic or

intimate partner violence

Divorce

Parental and relationship conflicts

Dealing with trauma and addiction

Marital problems

Handling expression emotions.
Marriage and family therapy looks at problems as patterns or systems that need to be adjusted, rather than focusing on one person's sole role in the problem.
The usual goals of family therapy are improving communication, solving family problems, understanding and handling special family situations, and creating a better functioning home environment.
Here are some of the other ways therapy helps families overcome challenges they may be facing:

Exploring the interactional dynamics of the family and its relationship to psychopathology

Mobilizing the family's internal strength and functional resources

Restructuring the maladaptive interactional family styles (including improving communication)

Strengthening the family's problem-solving behavior
How marriage and family therapy work
Many couples consider marriage and family therapy but don't go for it because they aren't sure what to expect from a session.
To help you overcome your fears, here is some insight on what happens during therapy:
To begin with, the therapist will talk with everybody in the family to understand what is the cause of concern. They'll inquire about how every individual perceives the issues, when did the conflict began and how the family has been attempting to oversee things up until now.

In the next step, the therapist will work out a treatment plan. The objective of this plan would be to resolve the conflicts and

not to blame anybody

for the issues.

The therapist will help to improve communication, resolve conflicts, and find better approaches to help the people involved cooperate. Therapy can't always resolve issues, but it can give us new abilities to get past troublesome circumstances in a healthier way.

Therapy can last upto a few sessions depending upon the extent of the conflict you are trying to resolve.
Apart from the aforementioned aspects of therapy, you must also understand that each therapy session serves as a step in your progress; however, the approach employed to achieve that progress can differ from one therapist to another.
10 Benefits of marriage and family therapy
Here are some ways highlighting the importance of counseling and how you can take advantage of marriage and family therapy today.
1. Premarital counseling
Why not make the most out of marriage and family therapy by building up a relationship with your counselor from the offset.
Premarital counseling will assist you with being ready to do well in marriage, to have a more joyful, healthy relationship. Also, premarital counseling isn't only for the "issues" in your relationship. We, as a whole, can utilize some direction and preparation while embarking on this journey.
Premarital counseling can help you learn about communication, conflict resolution, and finances in marriage. It is critical to know about how you and your partner think and perceive themes such as spirituality, family history, and leisure activities.
For the most part, we haven't even truly contemplated these themes or how they might affect your marriage. Or, on the other hand, perhaps we have not had them soundly displayed for us.
That is where premarital counseling provides the appropriate knowledge and techniques to understand how compatible you are with your partner,
A counselor can be a new support system for you and your fiance, which will help in creating and sustaining a solid marriage and family for the rest of your life.
2. Conflict resolution
Even with the best will in the world, it can be difficult to reach a compromise when it comes to conflict. Taking part in marriage and family therapy will help you and your spouse to navigate choppy waters smoothly.
Regardless of whether it's finances, intimacy, communication, scheduling, or whatever other issues you and your life partner are having, finding a resolution can be difficult and time-consuming.
This is particularly true when both of you have inverse perspectives on these issues. All things considered, marital counseling isn't emotionally associated with your marriage but does have the tools to examine and resolve your marital issues.
Marriage counseling is an objective approach for finding a goal that will eventually be best for the relationship. That is consistently useful when a couple is searching for answers to their issues.
3. Letting go of the past
Sometimes we walk into our relationships with our baggage, or we create some issues in our present relationship that weigh us down.
Your focus on family marriage counseling can help to resolve these issues and teach you how to dissolve the hurt from the past.
Also watch: How to get over the past in minutes.
4. Enhancing life skills
We are often taught skills in life that are superficial or rarely needed.
Yet, we are never taught important life skills such as developing self-awareness, learning how to be intimate, developing coping strategies, parenting skills, negotiating skills, listening skills, planning, understanding our psyche, and learning how to interact with others healthily.
Marriage and family therapy can guide you both towards developing such skills.
5. Tackling future problems
Even though there are many reports which show that probably the best thing that you can accomplish for your marriage is to see a therapist.
It has also been suggested timing is everything when it comes to marriage counseling, that the sooner you decide to do it, the better.
Sadly, many couples will, in general, hold up until their marriage is essentially falling apart before opting for counseling for married couples. They expect that the therapist can "save" their marriage.
However, that is not how marriage counseling works. You can't expect that the counselor would use enchantment to get rid of your conjugal clashes in a flash.
If you wish to enjoy the benefits of marriage counseling, you have to seek a counselor the second you speculate things are self-destructing in your marriage.
The marriage counseling process is there to assist you in learning the tools that can save your marriage.
Yet, the more proactive you are in asking for marriage help, the more they can help you and the happier you and your partner will be.
6. Developing and maintaining intimacy

Most marriages experience times when both spouses might feel distant from each other.
Some couples may naturally find a way to come back together, but for those who cannot get over their issues, family and marital counseling or therapy can be helpful.
Intimate connections are what most of us want; however, for certain individuals, these kinds of connections are full of the dread of being harmed or being dismissed.
Out of all the things that we do, being intimately involved with someone else is most likely the hardest thing we actually endeavor.
What we learn about intimate connections from our families hugely affects how we approach intimacy as we become grown-ups. Intimacy is a basic segment of any great relationship. The dread one may feel while being close to their partner and an absence of trust in intimate relationships usually stems from what you saw and experienced as a kid.
Marriage and family therapy can assist you in getting rid of the dread you feel in your intimate relationships and help you enjoy the full extent of a loving, intimate relationship.
Moreover, counseling or therapy helps us find the explanations behind our feelings of trepidation to start to trust others close to us and reach new emotional depth and satisfaction.
7. Developing an understanding of the family dynamics
Challenging family dynamics can put a strain on your family in a variety of ways, like- unconsciously projecting problems onto one member of the family, anger, repression, overconfidence, and so on.
Family and marital therapy can help you to identify these issues in your family before they become too hot to handle and can help you learn strategies to overcome them.
8. Support in dealing with parenting issues
Nobody ever knows how to truly parent. Sure, there are some natural tendencies, particularly when dealing with a newborn child, but what do you do if your child runs off the reigns as they grow older?
How do you handle that? How do you work to ensure that your child is free to grow and develop but also trusted to become safely independent and responsible?
Marriage and family counseling or therapy can help with that – counselors have seen it all. They can provide insight, interventions, and strategies to develop parenting skills and resolve, reduce parenting problems.
9. Attachment, grief & loss issues
Loss and grief, or unhealthy attachment styles, can create a crazy amount of problems in a family. The impact of loss can cause the most composed families to fall apart.
Everybody encounters and communicates distress in their own ways that are formed by family background, culture, life experiences, personal values, and intrinsic beliefs.
Counseling for grief becomes vital when individuals are so debilitated by their distress and so overpowered by their misfortune that their adapting abilities are incapacitated or closed down.
Counseling for grief also encourages articulation of feeling and thinking about the loss, including feeling sad, anxious, furious, desolate, guilty, relieved, disconnected, befuddled, or numb.
So it makes sense to have something in place so that if a family has to endure such testing times, they can do so with the support of professionals who know what to do and expect.
10. Improving communication
The inability of family members to openly communicate with each other can create a lot of disconnect and distance among the individuals in the family.
Moreover, a lack of communication also leads to frequent conflicts and disagreements.
In family relationship therapy, you will be able to significantly improve how you communicate with each other and show how being transparent in your conversations can help you strengthen your bonds.
Beginning a discussion can be a test for some individuals since they don't have the foggiest idea of where to begin.
However, family therapy will help you start the discussion, and the members of your family can contribute and state what they think or feel about the issue.
This will be the initial step the family takes to improve communication inside the family. Relatives will have the option to see each other emphatically without any contentions.
How to prepare for counseling sessions
Feeling nervous about your first therapy session is normal; however, there are certain proactive steps that can help you better prepare yourself for lies ahead and to calm your nerves.
Here are some tips to help you find the right rhythm and ensure that your new therapy experience is fruitful:
One of the first essential things you should keep in mind at the beginning of therapy is to communicate your goals and expectations. If you find the focus of therapy shifting, then don't be afraid to speak up for what you want.




Don't be afraid to ask questions. This is the best way to calm your nerves and also gives you the opportunity to understand what you can expect from therapy.




If this is not your first time in therapy. It always helps to discuss what worked and what did not with your last therapist.




Another aspect of therapy that should boost your confidence is everything you discuss during your sessions would be kept confidential.




Take time out before and after your sessions to introspect and also stay hydrated and breathe.




Ensure to keep a list of topics you want to discuss first, such as your current challenges, recent changes in circumstances, your background, concerns expressed from family and friends, etc.




Create a list of practical and logistical questions to ask your therapist, such as the billing or fee structure, number, frequency, and length of sessions, etc.
Final words
Once you've decided to seek therapy, found the therapist you want to work with, and are ready to start your sessions, you start feeling anxious and even excited.
This shows that you are eager to enhance yourself and your relationships. Such an approach to therapy is what needs to find the change you are looking for and keeps you motivated throughout the process.
However, you must keep a check on your eagerness as it can lead to disappointment, especially if you are realistic about your expectations.
Share this article on
Want to have a happier, healthier marriage?
If you feel disconnected or frustrated about the state of your marriage but want to avoid separation and/or divorce, the marriage.com course meant for married couples is an excellent resource to help you overcome the most challenging aspects of being married.
More On This Topic
You May Also Like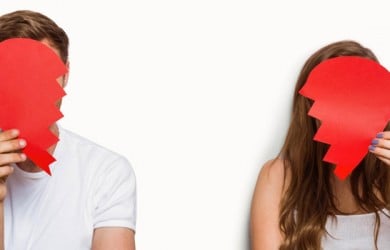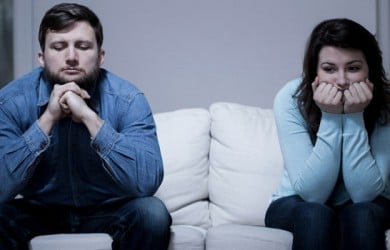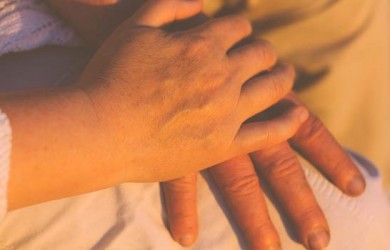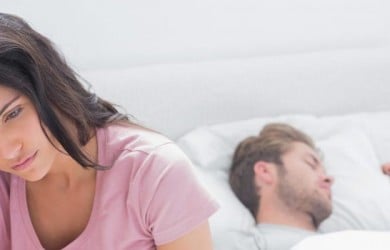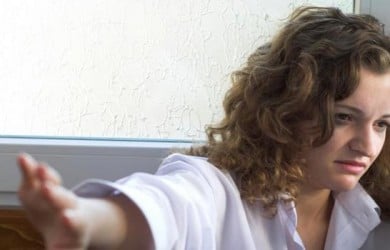 Popular Topics On Marriage Help