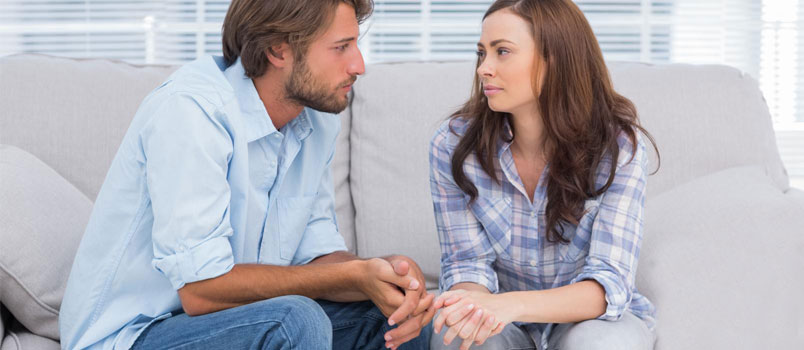 The wedding day is one of the happiest days in the life of a couple. The days and months following the wedding day is filled with excitement and joy as the couple enjoys the honeymoon period. Couples therapy is the last thing on the minds of a newlywed. Couples view couples therapy as a last resort when there are martial issues. However, couples therapy can effectively prevent marital problems if pursued early in the marriage and newlyweds can significantly benefit from couples therapy.
Talk about expectations
Each partner enters into a relationship with certain expectations. These expectations can include emotional, sexual or financial expectations. Expectations that are not communicated are a ripe foundation for problems. When not communicated, expectations become unmet and disappointment starts to grow. In couples therapy, the partners can share their expectations in a neutral and unbiased atmosphere. The objective is to get each partner to talk about expectations that they would not readily speak to their partner alone. The therapist can help each spouse understand the expectations of the other spouse.
Learn how to resolve problems
Learning how to resolve problems in a marriage can significant help the relationship to grow. There is no doubt that problems will come. From time to time, partners in a marriage will disagree. In the midst of disagreements, emotions are high and anger can build a wall that will prevent a couple from moving on. Couples therapy can teach you and your spouse how to deal with disagreements and teach both partners the process to a successful resolution. It also creates an opportunity to learn how to deal with natural emotions and how to still display love to your partner during a disagreement.
Teach effective communication
Poor communication is at the heart of many problems in a marriage. Effective communication requires listening and understanding what the other person is saying. Unfortunately, when emotions get high, each spouse is often interested in protecting their interest and is not able to hear what the other is trying to communicate. In couples therapy, a therapist can give the newlywed couple effective tools on how to communicate and reduce the need to be right at all times.
More open to therapy
Sometimes individuals in a marriage are adverse to marriage therapy. For a multiple of reasons, one or both partner will refuse to go to therapy when the marriage is faced with unresolved problems. A newlywed couple who starts off their marriage with therapy will readily find purpose and value in the process and will be more open to pursing it further in the relationship when needed.
It is always better to be safe than sorry and prevention is better than cure. Couples therapy can be pursued long before any marital problems arise and the marriage will be better.