Couples Therapy Techniques To Improve Communication
Communication isn't always something we give a lot of thought to. You get up, you say good morning to your spouse, you go to work and talk to colleagues, you chat with your spouse again at dinner time … but how often do you analyze those communications?

Good communication leaves both parties feeling heard and validated, and like their concerns are valued by the other person. It's all too easy to skip over good communication because you're busy or stressed, or simply because you haven't given much thought to how you communicate with each other.

For many couples, visiting a therapist is a good way to work through some relationship communication issues with the support of a professional who can guide them through the process. Perhaps that's something you and your partner would benefit from. However, you don't have to need therapy to benefit from some of the techniques used during couples sessions. Try out some techniques yourselves at home – you might just be surprised by how much your communication improves.

Here are some easy couples therapy techniques you can use to improve your relationship communication today.
Make a safe space for talking about feelings
Sometimes the hardest thing about talking through feelings is making a safe space for it. If you're both feeling tense about a subject or it's sparked fights in the past, it can be hard to know how to approach it.
You might try starting by asking your partner "Do you feel comfortable talking about this?" or "how can I make this discussion easier for you?" Ask them for what you need to feel more comfortable, too.
When you start from a position of acknowledging each other's needs it sets you up for a calmer and more respectful discussion.
Practice active listening
Active listening is a valuable life skill, but one that is so often overlooked upon. Active listening means really taking on board what the other person is saying, without getting distracted or caught up in your own train of thoughts.
One simple active listening technique you can try with your partner today is learning to mirror back the other's words. Instead of just nodding along or trying to interject when your partner is speaking, let them finish and then repeat what they said in your own words. This is a great way to make sure you're truly understanding each other.

"I" statements are a wonderful communication tool. When you start a statement with "you", your partner is automatically put on the defensive. "You" sounds accusing, and people who feel accused are unlikely to be open to honest, heartfelt discussions. "I" statements reduce fights and facilitate real talks.
For example, if you want more support with the chores and you start with "you never do any chores", your partner will get defensive and fire shots back. On the other hand, if you start with "I feel stressed by the amount I have to do right now and would really appreciate some help with the chores", you open the way for a discussion.
"I" statements also create space for you to really focus on and express your feelings, and be heard by your partner. You can do the same for them in turn, hearing their feelings and concerns rather than hearing accusations and going on the defensive.
Use positive language
Using positive language follows on naturally from making "I" statements. Using positive language doesn't mean papering over how you really feel or trying to smooth over a situation. However, it does mean being mindful of the words you choose to express your feelings, and the way those words might affect your spouse.
For example, if you find yourself nagging your partner a lot, you might want to start focusing on the positive. Find things you love about them. Look for things they do that you appreciate, and tell them about those things. Make requests rather than give orders. Always ask yourself how you would feel if you were on the receiving end of your communication with your partner.
Honor each other's changes
We all change as we go through life, but it's amazing how many people expect their spouse not to change. Some of us even get quite angry and frustrated with them when they do.
However, marriage is all about honoring and respecting each other as the years pass by, and that includes each other's changes.
Instead of mourning who your partner used to be, or wishing they could be the same person you first fell in love with, look for ways to honor and respect who they are right now. See getting to know each other anew as you change as an adventure you are taking together. Take the time to ask each other about your thoughts, feelings, dreams and goals in life and learn more about who your spouse is right now.
Communication issues cause a lot of stress in a marriage, but they can be solved. Don't be afraid to reach out and ask for professional help if you need it, and even if you don't need therapy right now, why not try out the techniques above so you can grow closer and communicate better.
Share this article on
Want to have a happier, healthier marriage?
If you feel disconnected or frustrated about the state of your marriage but want to avoid separation and/or divorce, the marriage.com course meant for married couples is an excellent resource to help you overcome the most challenging aspects of being married.
More On This Topic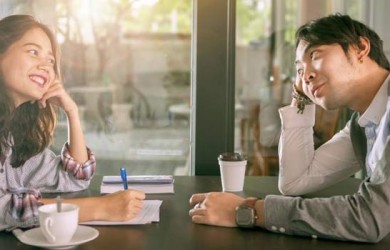 You May Also Like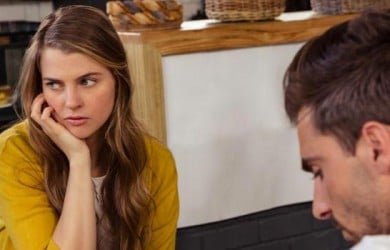 Popular Topics On Married Life