11 Important Things to Know Before Leaving Your Husband
How to leave your husband and walk out of a failed marriage?
Leaving your husband when there is nothing good left in your relationship is extremely challenging. If you are considering calling quits on your marriage and preparing to leave your husband, here's a checklist you must refer to first.
Your marriage is at the endpoint and you are giving careful consideration to leaving your husband. But before you leave , it would be a good idea to sit down in a calm space, take out a pen and paper (or your computer), and do some serious planning.
Related Reading: Reasons to Leave a Marriage and Start Life Afresh
Here's a leaving husband checklist you would want to consult when you are at the point of leaving your husband
1. Imagine what your life will look like post-divorce
This is hard to envision, but you can conjure up a good idea by remembering what your life was like before you married. Sure, you didn't need to obtain consensus for any decision large or small, but you also had long moments of solitude and loneliness.
You will want to take a deep look at the reality of doing this all on your own, especially if children are involved.
2. Consult with a lawyer
What to do when you want to leave your husband?
Even if you and your husband view your split as amicable, consult with a lawyer. You never know if things could turn ugly and you don't want to have to scramble around to find legal representation at that point.
Talk to friends who have gone through a divorce to see if they have any recommendations for leaving your husband. Interview several lawyers so that you can choose one whose working style fits your goals.
Make sure your lawyer knows your rights and the rights of your children (look for someone specialized in family law) and suggest the best way to leave your husband.
Related Reading: Crucial Things to Do Before Filing for Divorce
3. Finances – Yours and His
If you don't have one already (and you should), establish your own bank account as soon as you start thinking of leaving your husband.
You will no longer be sharing a joint account, and you need to establish your own credit independent of your spouse's. Arrange for your paycheck to be directly deposited into your new, separate account and not your joint account.
This is one of the important steps you can take before leaving your husband.
4. Make a list of all assets, yours, his and joint
This can be financial as well as real estate assets. Don't forget any pensions.
Housing. Will you be staying in the family home? If not, where will you go? Can you stay with your parents? Friends? Rent your own place? Don't just pack and leave…know where you are going to, and what fits in your new budget.
Fix a particular date or day when you want to leave your husband and start planning accordingly.
Related Reading: Smart Ways to Handle Finances During Marital Separation
5. Put in a forwarding order for all mail
Leaving your husband requires a lot of courage and preparation from your end. Once you have made proper arrangements for yourself, you will know when to leave your marriage or when to leave your husband. But, how to prepare to leave your husband?
Well! This point is definitely one of the best ways to prepare yourself before leaving your husband.
You can start by changing your will, followed by changes in the list of the beneficiaries of your life insurance policies, your IRA, etc.
Have a look at your health insurance policies and make sure coverage remains intact for you and your children.
Change your PIN numbers and passwords on all of your cards and all of your online accounts, including
ATM cards

Email

Paypal

Facebook

Twitter

LinkedIn

iTunes

Uber

Amazon

AirBnB

Any rider service, including taxis

eBay

Etsy

Credit cards

Frequent Flyer cards

Bank accounts
6. Children
Children should be taken into consideration while you plan on leaving your husband.
In fact, they are, above and beyond everything else, your priority. Seek ways to make your leaving have the least impact possible on your children.
Commit to not using them as weapons against each other should divorce proceedings turn sour. Have your discussions with your husband away from the children, preferably when they are at the grandparents or at friends.
Have a safe word between you and your husband so that when you need to talk about something away from the children you can implement this communication tool in order to limit arguments they witness.
Give some preliminary thought as to how you'd like custody to be arranged so that you can work with this when you talk to your lawyers.
Related Reading: Who has the Right of Custody Over a Child?
7. Make sure you have all your important documents
Passport, will, medical records, copies of taxes filed, birth and marriage certificates, social security cards, car and house deeds, children's school and vaccination records…everything you will need as you set up your independent life.
Scan copies to keep electronically so you can consult them even when not at home.
8. Go through family heirlooms
Separate and move yours to a place only accessible by you. This includes jewelry, silver, china service, photos. It's better to get these out of the house now rather than have them become tools for any potential future battles.
By the way, your wedding ring is yours to keep. Your partner may have paid for it, but it was a gift to you so you are the rightful owner, and they cannot insist on getting it back.
Related Reading: How to Get out of a Bad Marriage?
9. Got guns in the house? Move them to a safer place
No matter how civil you both may be now, it's always best to hedge on the side of caution. More than one crime of passion has been committed in the heat of an argument.
If you cannot get the guns out of the house, gather up all the ammunition and remove it from the premises. Safety first!
10. Line up support
Even if leaving your husband is your decision, you will need a listening ear. It can be in the form of a therapist, your family, or your friends.
A therapist is always a good idea as this will give you a dedicated moment where you can air all of your emotions in a safe place, without fear of gossip spreading or overloading your family or friends with your situation.
Related Reading: Benefits of Marriage Counseling Before Divorce
11. Practice self-care
This is a stressful time. Be sure to set aside a few moments each day just to sit quietly, stretch or do some yoga, and turn inwards.
There is no point searching the internet for information about 'planning to leave my husband', 'how to know when to leave your husband' or, 'how to leave your husband'.
This is your decision and you are the best person to know when you should leave your husband. Remind yourself of why you are doing this and that it is for the best.
Start envisioning a better future for yourself, and keep that in the forefront of your mind so that it will help you when the going gets rough.
Share this article on
Want to have a happier, healthier marriage?
If you feel disconnected or frustrated about the state of your marriage but want to avoid separation and/or divorce, the marriage.com course meant for married couples is an excellent resource to help you overcome the most challenging aspects of being married.
More On This Topic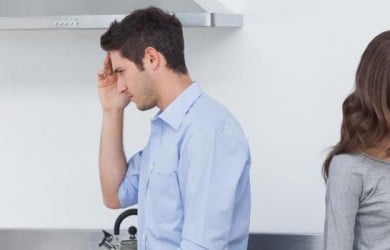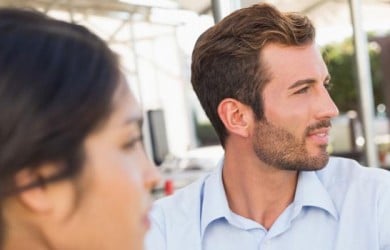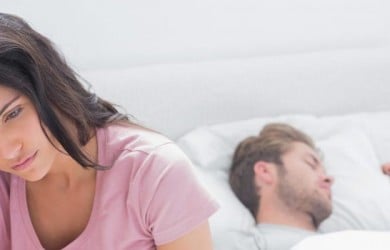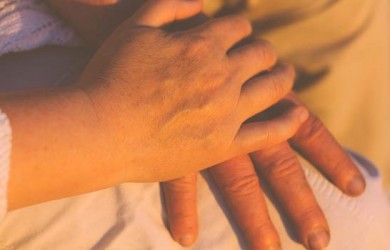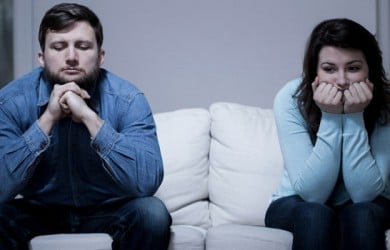 You May Also Like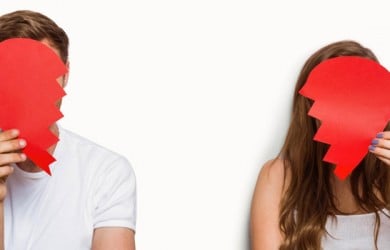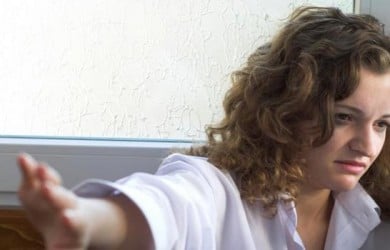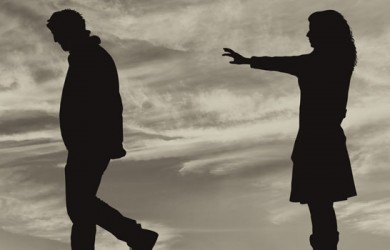 Popular Topics On Marriage Help