11 Possible Reasons Why Wives Are Unhappy in Marriage
Marriage is a beautiful and fulfilling union between two people, but it also requires effort from both partners to maintain happiness and harmony. While many factors can contribute to an unhappy married woman, research has shown several possible reasons why wives are unhappy in marriage.
Marriage might be considered a partnership, but it is clear that individual needs and expectations still play a crucial role in sustaining marital happiness. So, why are wives unhappy in marriage? Let's find out!
What are the signs of an unhappy wife?
Being aware of the signs of unhappy wives is important for maintaining a healthy and fulfilling marriage. While everyone is different and may display signs of unhappiness in their unique ways, some potential cues can suggest signs a woman is unhappy in her marriage.
Recognizing these signs of a woman unhappy in marriage is necessary as it helps lead to open communication and an opportunity to address underlying issues.
1. Lack of communication
One of the signs of an unhappy wife is that she may withdraw from open and honest communication with her husband. She may avoid conversations about her feelings, thoughts, and concerns, leading to a significant breakdown in communication within the marriage.
2. Emotional distance
An unhappy wife may create emotional distance between herself and her husband. She may seem distant and unresponsive, not engaging in emotional intimacy or showing affection towards her spouse. This may be the reason why wives are unhappy in marriage.
3. Neglect of self-care
When a wife is unhappy in her marriage, she may neglect her self-care and well-being. This could manifest as a decline in personal appearance, a lack of interest in hobbies or activities she once enjoyed, or neglecting her physical and mental health.
4. Change in behavior and mood
An unhappy wife may exhibit noticeable changes in her behavior and mood. She may become irritable, easily angered, or display frequent mood swings. She may also show signs of sadness, depression, or constant fatigue.
If such signs exist, they can significantly impact the marriage's overall atmosphere, creating tension and strain between both partners.
What causes a woman to be unhappy in a marriage?
Why wives are unhappy in marriage can stem from a complex interplay of factors that affect both partners. For women, several reasons can contribute to their discontent, impacting their emotional well-being and overall marital harmony.
Understanding why wives are unhappy in marriage can help address issues and foster a healthier, happier relationship. Below are a few potential causes of why wives are unhappy in marriage:
Inadequate communication often tops the list. When couples struggle to openly express their thoughts, emotions, and concerns, misunderstandings can breed resentment and emotional distance. A lack of effective communication prevents the resolution of issues, leaving women feeling unheard and undervalued.
Emotional connection and support are vital for women's contentment. If partners fail to meet these needs, a sense of isolation and neglect can arise. Women often seek validation, empathy, and understanding; without these, they may feel emotionally disconnected and unfulfilled.
Unequal distribution of responsibilities
When household and childcare responsibilities fall disproportionately on women, it can lead to frustration and exhaustion. A lack of equitable sharing can strain relationships and prevent nurturing a supportive partnership.
Both physical and emotional intimacy are crucial for a woman's satisfaction. A decline in affection, sexual satisfaction, or emotional closeness can make her feel disconnected and unappreciated, fostering unhappiness.


11 things that make wives unhappy in a marriage
A marriage, while a source of companionship and support, can also be a breeding ground for unhappiness if certain crucial aspects are neglected or mishandled.
So, if you ask why wives are unhappy in marriage, various factors can contribute to their discontent within the marriage, impacting their emotional well-being and the overall health of the relationship. Let's know the following factors that often play a significant role in making wives unhappy in a marriage:
1. Communication deficits
One of the primary foundations of a healthy marriage is effective communication. When couples fail to communicate openly, honestly, and regularly, misunderstandings can arise, leading to frustration and resentment and an unhappy woman in marriage. Wives can feel unhappy when their thoughts, feelings, and concerns are not acknowledged or discussed.
2. Unmet emotional needs
Emotional intimacy is essential for wives to feel valued and understood. When their emotional needs go unmet such as lacking validation, empathy, and genuine connection, it can result in loneliness, frustration, and a sense of being disconnected from their partners.
3. Imbalance in responsibilities
An unequal distribution of household and childcare duties can create significant strain. Wives may feel overwhelmed and unsupported when they bear the brunt of domestic responsibilities, leading to burnout and dissatisfaction.
4. Unrealistic expectations
Unrealistic ideals of marriage, often influenced by media portrayals or societal pressures, can lead to disappointment when reality doesn't align with these expectations. Wives who anticipate a fairytale-like scenario may find themselves disillusioned by the challenges and complexities of real-life relationships.
5. Physical and emotional intimacy
A decline in physical affection, sexual satisfaction, and emotional closeness can lead to distance between partners. Wives may feel unloved or unattractive, triggering unhappiness and potentially driving them to seek these needs elsewhere.
6. Financial struggles
Money matters can significantly impact marital satisfaction. Financial strain, disagreements over spending habits, or financial secrets can create tension and frustration, leaving wives uncertain about their future and dissatisfied with their current situation.
7. Personal sacrifices
When wives put their personal goals and aspirations on hold for the sake of the marriage or family, they may feel a lack of fulfillment and regret. This sacrifice can breed resentment and a sense of missed opportunities.
8. Social isolation
Isolation from friends and family due to the demands of marriage and parenting can lead to feelings of loneliness. Wives may feel disconnected from their support networks and struggle to find a sense of belonging outside their marriage.
9. Unresolved conflict
Frequent unresolved conflicts or unhealthy communication patterns can erode trust and create a toxic environment. Wives may become emotionally drained and unhappy when their concerns are not addressed or resolved.
10. Betrayal and infidelity
Discovering a partner's infidelity or breach of trust can shatter the very foundation of a marriage. The emotional devastation and loss of trust can lead to intense unhappiness, leaving wives questioning their self-worth and the relationship's viability.
11. Mental health struggles
Unaddressed mental health issues, such as anxiety or depression, can profoundly impact marital dynamics. Wives facing these struggles might feel unsupported or misunderstood, exacerbating their unhappiness.
6 effective dos & don'ts for unhappy married women
Dealing with the challenges of an unhappy marriage requires thoughtful strategies to develop positive change and emotional well-being. If you're a woman in a tough marriage, here are a few things to do and avoid that can really help:
Do talk openly and calmly with your partner about how you feel.

Take care of yourself, both physically and mentally.

If things are really tough, think about getting help from a professional like a therapist who can help you both talk things out.

Don't blame or criticize your partner often, as that can worsen things.

Keeping your feelings inside is not good, so talk to someone you trust, like a friend or family member.

Try not to make big decisions when you're really upset – wait until things are calmer.
What to do when your wife is unhappy?
Discovering that your wife is unhappy in the marriage can be a challenging situation, but it also presents an opportunity for growth, understanding, and positive change. To address an unhappily married woman, consider the following steps:
1. Open and honest communication
Engage in a sincere and empathetic conversation with your wife. Encourage her to share her feelings, concerns, and thoughts about the marriage. Active listening is key here – give her your full attention, avoid interrupting, and refrain from becoming defensive.
Demonstrating a willingness to truly understand her perspective can create a foundation for productive discussions.
2. Seek professional guidance
Sometimes, professional intervention is necessary to navigate complex emotions and issues. Consider couples therapy or counseling to facilitate guided conversations in a neutral and supportive environment. A trained therapist can provide insights, strategies, and tools to help you address underlying problems and work towards a healthier relationship.
3. Validate her emotions and needs
If your wife is unhappy, acknowledge and validate your wife's emotions and needs. It's essential for her to feel heard and understood. Avoid dismissing her feelings or belittling her concerns.
Instead, express empathy and tell her that her well-being matters to you. Show a genuine interest in working together to find solutions that can improve your lives.
Julia Kristina, a therapist, teacher, and speaker, talks about the basic emotional needs of a person in this video:
4. Implement positive changes
Once you've identified the sources of her unhappiness, work together to implement positive changes. This might involve reassessing your roles and responsibilities, prioritizing quality time together, and fostering emotional and physical intimacy. Make a joint effort to address issues and find solutions that cater to your needs.


Commonly asked questions
Check out this particular section for more questions on why wives are unhappy in marriage and what to do in an unhappy marriage:
Why are most married couples not happy?
Many factors contribute to marital unhappiness, including poor communication, unmet expectations, and differing life goals. Couples can struggle to maintain emotional intimacy and mutual satisfaction without addressing these issues.
Is it okay to stay in an unhappy marriage?
Staying in an unhappy marriage is a personal decision. While some prioritize stability, others might find personal growth and happiness by leaving. It's essential to assess the situation and consider professional advice to make the best choice for your well-being.
Is it better to divorce or stay unhappily married?
Deciding between divorce and staying in an unhappy marriage depends on individual circumstances. Divorce can provide a chance for a fresh start, but staying might offer stability or potential for improvement. Consultation with professionals can aid in making an informed choice.
How does divorce change a woman?
Divorce can bring both challenges and opportunities for personal growth. Women might experience emotional upheaval initially, but it can lead to increased independence, self-discovery, and the chance to build new relationships and experiences.
Why is my wife always unhappy?
A wife's chronic unhappiness might stem from various sources, such as unmet needs, communication breakdowns, or personal struggles. Open dialogue, empathy, and professional help can aid in understanding and addressing the underlying causes of her unhappiness.
Bringing back the happiness in your marriage!
Understanding the array of reasons that contribute to why wives are unhappy in marriage is necessary. The factors mentioned, from communication gaps to unmet emotional needs and unequal responsibilities, shed light on the complexities that can erode marital harmony.
Acknowledging these underlying issues and taking proactive steps to address them fosters a path toward healing and growth. By nurturing open dialogue, empathy, and a commitment to mutual well-being, couples can transform challenges into opportunities, revitalizing their bond and cultivating a more fulfilling and harmonious partnership.
Share this article on
Want to have a happier, healthier marriage?
If you feel disconnected or frustrated about the state of your marriage but want to avoid separation and/or divorce, the marriage.com course meant for married couples is an excellent resource to help you overcome the most challenging aspects of being married.
Learn More On This Topic
You May Also Like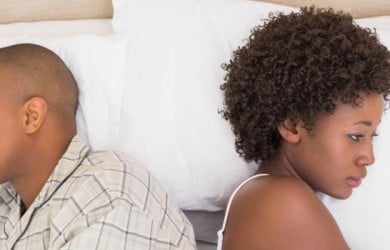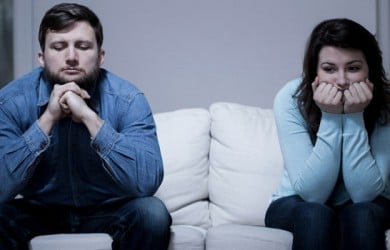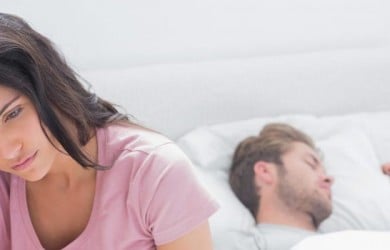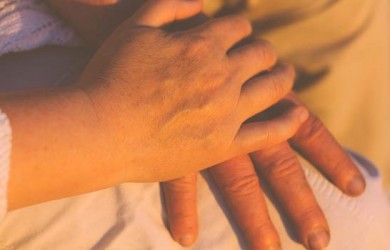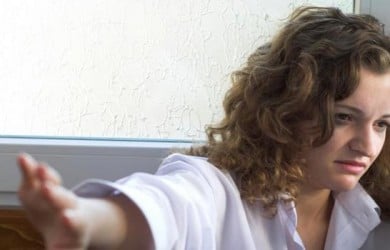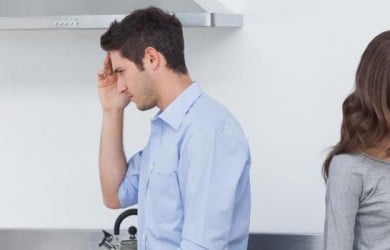 Popular Topics On Marriage Help