The Need to Rebuild Romance in Marriage
It is important to consider romantic getaways to rekindle your marriage now and then, else monotony and boredom can creep into your private space between the sheets. But identifying the appropriate time to rebuild romance in a marriage is not easy.
After some years of marriage, when monotony and the daily chores creep up, romance and passion seem to dissolve into nothingness. This creates unhappy marriages and unhappy lives.
According to the survey conducted by the National Opinion Research Center, only 60% of people are actually happy in their marriages. Yet another study shows that nearly 15% of men and almost 27% of women never had sex in the past year.
So you see some couples have been living in marriages which are entirely devoid of passion and romance.
Despite what most marriage counselors say that love doesn't actually disappear between married couples, "the absence of any physical connection divides couples," says Saari Cooper, a certified sex therapist. Eventually, the lack of romance and sex in a marriage can lead to infidelity or divorce.
Romance and passion can sometimes just get concealed behind feelings of neglect, anger, loneliness, boredom, and resentment. Therefore, in order to make your marriage a happy and successful one, it is essential to rediscover those romantic feelings and rebuild romance in a marriage.
The following are some of the simple tips to rekindle the romance in marriage.
How to bring romance back in your marriage
A good sexual relationship is built on emotional intimacy and closeness between partners. The lack of romance in marriage and physical proximity between partners result in severing ties between you two.
But all is not lost. Dr. Lisa Firestone writes, "The focus needs to shift away from how to "fix" the other person and toward a broader view of how to repair the relationship."
Instead of wailing about losing romance in a relationship, find ways to rebuild romance in a marriage. The following are the five different ways to rekindle the romance and bring the lost charm back into your relationship.
1. Sleep together, literally
Every couple should go to bed at the same time. Sleeping at the same time provides an opportunity to cuddle, kiss, and be with each other. Even if the couple doesn't talk to each other, being physically close often strengthens the emotional connection between them.
A research conducted by the University of Pittsburgh claims that sleeping together with your partner promotes feelings of safety and security. Further, it lowers stress hormones and promotes love hormones, as well as bring couples closer to one another.
At the same time, going to bed together offers a generous amount of time for the couples to connect before falling asleep in each other's arms. Also, heading to bed at the same time triggers feelings of comfort, satisfaction, love, happiness, and appreciation.
2. Try to date often
The best way to rekindle romance is by reliving the old days of dating and pursuing each other. But, most married couples stop dating each other and start taking each other for granted. Such behavior can prove to be the final nail in the coffin, eventually leading to marital separation and or divorce.
A dating drought is often noticed when infatuation converts into a long-term commitment.
But if you wish to learn how to rekindle romance, you must remember the beautiful moments of your initial dates and organize a surprise date. Dating each other often allows you to appreciate each other and keep the spark of your relationship alive.
Also, frequent dates will break the monotony and help you to rebuild romance in a marriage.
3. Make time for each other
This is one of the best things you can give to your partner and i.e., your precious time.
It is really very important to accommodate time for each other. Your partner might be interested in going to a concert with you whereas you are too tired after work and the household chores.
Such things frequently happen between married couples. So, it is necessary to create a couple's calendar so that you can make time to take your spouse to date, a concert or a movie.
If you have reached that stage where you experience no romance in a relationship anymore, then it is probably a wake-up call for you to start working towards rebuilding the lost romance in marriage.
4. Plan a vacation every few months
If you wish to keep the romance alive in marriage, you need to plan for romantic getaways to rekindle your marriage from time to time.
It is very healthy for married couples to spend some time with each other in a distant place, far away from home. This helps them appreciate and bond with each other better. Therefore, you must plan a vacation every few months to rekindle the romance in your marriage.
Planning to rebuild romance in a marriage? Start by planning out a romantic vacation with your partner today!
5. Make sure that your sex life is active
Healthy married couples have sex very often. When your sex life is active, there is very little room for grudges and resentment. Therefore, buy some fancy lingerie and initiate sex on a daily basis. This will make your partner feel desirable.
You must recharge your sex life to make your marriage work.
As mentioned earlier in the article, it is vital to rebuild romance in marriage in order to have a happy and fulfilling life.
These simple tips will surely help you to keep the spark in your marriage alive so that you feel content and cheerful about your married life.
Share this article on
Want to have a happier, healthier marriage?
If you feel disconnected or frustrated about the state of your marriage but want to avoid separation and/or divorce, the marriage.com course meant for married couples is an excellent resource to help you overcome the most challenging aspects of being married.
More On This Topic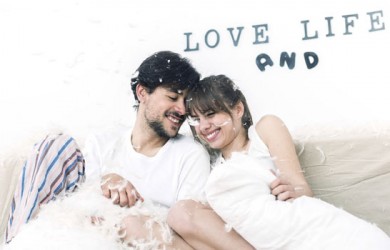 You May Also Like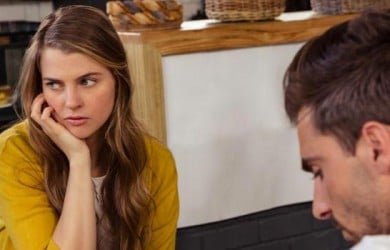 Popular Topics On Married Life