5 Tips on Creating Romance in a Long-Distance Relationship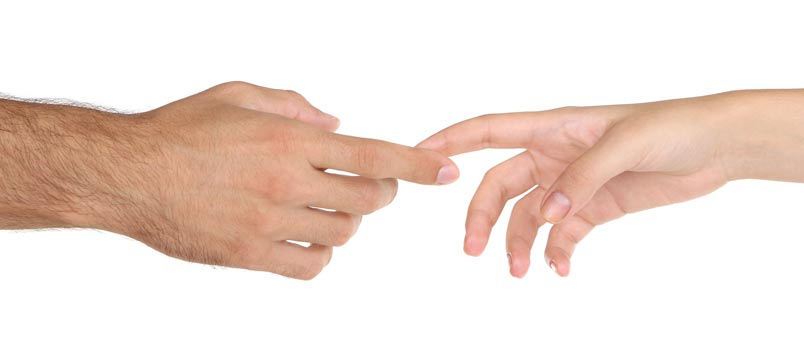 We've been there- and we know that long distance relationships are not easy. Those that survive must share a great deal of trust, kinship, and patience. But there is yet another element many long-term partnerships may unintentionally omit- the sharing of regular romantic activities.
For many committed relationships, romance is a given. But are long-term partnerships exempt from this requirement? Even more puzzling is how these partners go about executing it. Relationships experts giving advice on long-distance relationships consider romance to be a significant element, actually, since these couples have to work much harder at love than those in more typical partnerships.
This article provides practical long distance relationship advice as well as tips on how to rekindle romance in long-distance relationships.
#1 Calling or texting every morning and every night
Just as a typical couple would rise together, so should you as best you can when living apart. This also goes for couples away for short stints if one partner travels. Doing so builds trust and leaves no room for insecurity to creep in; since the reciprocity of exchanging sweet "good mornings" upon rising is apparent each day. Night is when things may be most difficult; loneliness, fear, and your insecurities may start to creep in as you miss the physical presence of your loved one. But, you can take solace in the next best thing; a good night chat before light's out.
#2 Planning a date night
Depending how often you see one another, planning that time well is extremely important long distance relationship advice. Leave nothing off the list that you really want to do. Make absolutely sure that at least one of the nights during your visit is a "date night"; meaning that that day or evening – or both- is reserved just for the two of you. If you can't have a date night; or visits are few and far between; plan one anyway that will look a bit different.
For example; make the time by planning to stay in touch throughout a specific day. In addition to this, plan to convene over Skype in the evening. You will then exchange what you bought to wear for your special night, what movie or show you'll be watching "together", and what you aimed to pick up or cook for dinner; which of course you'll pretend was for two. Don't forget to text or type to one another your comments when you are watching the same cable show in real time.
#3 Always include one another
Keeping one another apprised of your days will keep you close together. Frequently updating your partner, and sending picture texts of the day's events; everything from landscapes from the road to the food from the restaurant – is not only romantic but can give the sense of "being there" with your loved one. This will matter later on when you are discussing past events; you'll have the memories as if you were "there" with your partner – he won't have to fill you in.
#4 Give your undivided attention
One thing you can do consciously, that is easy and will make a major difference in the quality of your connection, is to give your partner undivided attention when you are on the phone. This is an underrated but extremely crucial long distance relationship advice. By simply sitting and talking to your partner, not doing housework or other, simultaneous activities, you will be better equipped to really listen, and to give sensitive, thoughtful responses. You'll be amazed at how putting forth this conscious effort really enhances the quality of the communication.
#5 Send gifts
Sending your partner notes, love letters, trinkets and gifts to let him or her know you are thinking of them is very romantic and will be well-received. Adding a little humor in your gift-giving never hurts either, provided your partner likes comedy.
Indeed, romance is a difficult thing to maintain in long distance relationships; but it must not be neglected. Just like what happens in traditional relationships, couples living apart get caught up in the busy hustle and bustle of their own lives; and those "honeymoon butterflies" can easily fade with time. Holding true to the rules of romance, however, and making romance a real priority in your relationship will keep things on track. Follow these long distance relationship advice will keep your relationship running smooth.
Want to have a happier, healthier marriage?
If you feel disconnected or frustrated about the state of your marriage but want to avoid separation and/or divorce, the marriage.com course meant for married couples is an excellent resource to help you overcome the most challenging aspects of being married.
More by Kelli H