How Can I Bring Romance Back into My Marriage?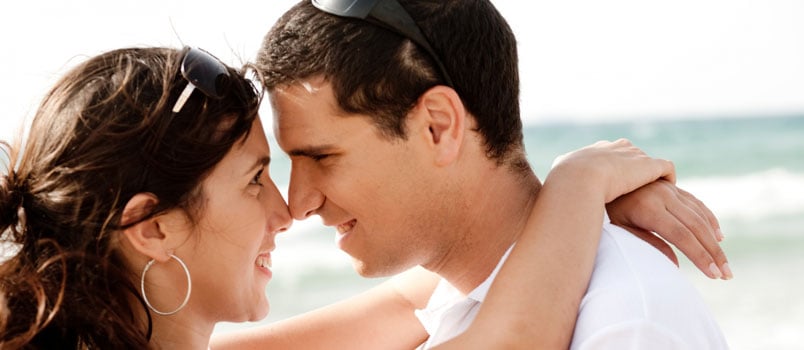 If you want to know how you can rekindle the passion in your marriage, you're not alone. Many couples find that romance, intimacy, and passion seem to dissipate over time. The truth is, you worked your hardest at love when you were dating your partner, but after marriage, you may have rested on your laurels, your effort began to wane.
This is a natural phenomenon, and often we don't realize that we've simply stopped nurturing romance. But don't panic- it is never too late to bring romance back into your marriage; you can begin by making some immediate changes.
Make quality time
It may be self-evident to state that married couples trying to improve romance do actually have to spend some time together. Sometimes it is as simple as prioritizing scheduled time that is reserved just for your partner. Couples tend get comfortable in marriage rather quickly; Newlyweds may be naïve or "forget" to continue nurturing the relationship – the act of marriage itself does not remove responsibility from either party.
Becoming caught up in the chaos of day-to-day life, couples may gradually lose touch with each other. One reason for this is that they are spending less time nurturing the relationship. In the latter years of marriage, couples may lose touch the first step is to commit to the time frame you set, from then on, be consistent.
Reminisce
Looking at old pictures or simply recalling memories of the good old times—when the relationship new and filled with passion- is an effective way to bring nostalgia around and rekindle the good old feelings. Reminiscing together can help the two of you reconnect and remember why you fell in love. Build that nostalgia into your future activities and the emotional attachment can reform.
Improve appearance
All too often, as they get used to one another, spouses may put less effort into their own appearances than they did during courtship. You can probably remember a time when you dressed better, wore perfume, and put up your hair each day. In general, you had better hygiene and groomed yourself regularly; your appearance was impeccable.
Appearance has a powerful effect on your partner; after all, it is what attracted him to you in the first place. Get back into shape, change up your wardrobe, wear lip gloss, or emulate the "you" that he or she fell in love with. It doesn't matter what you do to improve your appearance, as long as it boosts your personal confidence and makes you feel good. Even though your partner did not fall in love with you for your appearance, appearance does significantly influence feelings of fondness and desire. Your partner will notice the changes in both your appearance and the self-confidence you've gained.
Kiss
Experts say that the kiss creates sexual energy through the release of powerful endorphins produced by the exchange of saliva, and that the act of kissing alone promotes fondness, admiration, and fosters the creation of a special bond, or feelings of connectedness. Kiss often, and take your time doing it.
Date
Make your time together count. A weekly date night is one way to maintain your bond. Take your dates seriously – turn off your phone, remove any other distractions, and spruce up your appearance to show your partner that you cherish your time with him or her. Date nights can include any activity. The only requirement is that it's together.
The five strategies above are merely starting points; but each of these aims at repairing passion, intimacy, and romance. They say getting started is the hardest part. Commit to the process, and the rest should fall into place.
Take the Marriage Assessment Quiz
Want to have a happier, healthier marriage?
If you feel disconnected or frustrated about the state of your marriage but want to avoid separation and/or divorce, the marriage.com course meant for married couples is an excellent resource to help you overcome the most challenging aspects of being married.
More by Kelli H