How to Keep the Spark in Long-Term Relationships: 6 Tips
One of the biggest challenges of marriages and long-term relationships is how to maintain the proverbial spark.
Human beings have struggled with maintaining excitement in long-term relationships for many centuries and millennia. So, how to ignite the spark in long-term relationships?
Literature is full of elaborate descriptions of love, passion, and romance that seem reserved for the young and new relationships. Authors and poets have long bemoaned the struggle to find and capture this experience over their lifespans.
Long-term relationships, including marriages, have been a hallmark of family and social structure for centuries. While Western cultures worldwide have become open to other partnered arrangements, long-term connection and stability continue to be pursued by millions of people.
Even in the most stable and connecting relationships, the sexual spark is often elusive and hard to maintain, leading to relationship distress, conflict, resentment, and boredom. This begs the question as to why people pursue long-term relationships.
Related Reading: 

What to Do When It Feels Like the Spark Is Gone
To understand desire in long-term relationships, watch this video.
Why do people choose long-term relationships?
There are numerous ways to understand the drive toward long-term relationships and connections. Among them are evolutionary, survival, existential, and meaning.
Human beings are wired for social connections with others. Most people find a connection in personal relationships, family, and community, and many aspects of our lives are arranged to accommodate this.
There are numerous studies demonstrating the catastrophic and detrimental effects of human isolation and the effects of being deprived of connection. Long-term relationships can offer a depth of commitment that ensures a stable connection over a lifetime.
Historically, people established long-term relationships for survival purposes. Relationships were established between families for business, land, and tribal purposes and as a way to ensure paternity. People had children working the land, supporting each other, and ensuring survival.
Women largely could not survive without a husband or father, so any arrangement other than a marriage meant certain hardship or death.
This reality helped to shape the societal notion of marriage. However, the necessity for survival was not the only beneficial component of long-term relationships. Humans have emotional needs for connection, be heard and seen, and to feel a sense of belonging. Arguably, these needs developed to create a deeper connection and ensure survival.
Irrespective of evolutionary etiology, the aforementioned emotional needs exist within humans. Today many individuals can survive without a partner or long-term relationship, yet people continue to seek out and engage in long-term relationships.
The emotional need for a safe connection largely drives this. In its ideal form, long-term relationships provide this emotional connection. Many people work for years to achieve this type of connection.
Related Reading: 

20 Keys to a Successful Long Term Relationship?
Why does spark fade away in long-term relationships?
To understand why the spark fades, we need to understand what creates the spark in the first place. The spark that people feel at the beginning of relationships is primarily driven by a combination of novelty and simplicity, both factors that are not long-lasting.
Novelty is anything new and somewhat unfamiliar, whether a person, object, or experience. Novelty delivers high dopamine levels to the brain, leaving people feeling euphoric.
In intimate relationships, new partners and variations in sexual encounters increase dopamine levels, leading to intense feelings, sometimes bordering on intoxication and euphoria. Familiarity and routine are the opposite of novel, leading to decreased dopamine over time.
In addition to novelty, the beginning of a relationship is relatively simple compared to the pragmatic and emotional complexity that develops over time. At the beginning of relationships, many couples do not live with each other or share major responsibilities. They often spend just enough time to feel great together with separate living spaces to retreat to when needed. Also, the dopamine-driven feelings allow the mind to glorify a partner and overlook challenges. All of this contributes to the "spark." Some reasons why spark in long-term relationships fades away are:
1. The spark is only temporary
As novelty wears off and a relationship shifts focus toward connection and attachment, the relationship matures, and the initial spark fades. Familiarity leads to a decrease in dopamine, and other brain chemicals take over the bonding process.
This shift can lead to a decrease in a feeling of sexual spark. It is important to be aware that this process is normal and predictable. The question becomes whether a spark can be reestablished in a safe connection or if something new and novel is needed.
2. Safe connection and excitement
There is some debate between relationship and sex therapy experts about what creates and maintains a sexual spark in a relationship. Relationship experts maintain that closer connection leads to more meaningful sexual encounters and can help facilitate a more mature sexual spark.
Sex therapy experts argue that closeness and familiarity suppress sexual excitation, and the introduction of novelty and some healthy distance can help create or maintain sexual excitement.
3. Spontaneous vs. responsive desire
Another feature of long-term relationships is the predominance of responsive desire. The spark of a new relationship is often experienced as intense spontaneous desire or libido that seems to fuel itself.
Spontaneous desire tends to shift over time to a responsive desire.
This means that people do not just feel like they are in the mood but can be responsive to a partner's advances and other stimuli.
This shift is commonly overlooked or mismanaged, with many individuals and couples wondering where the spark faded to and how to get it back. Proper awareness and management of responsive desire can make a significant difference in creating and maintaining sexual excitement in a long-term, committed relationship.
4. Sexual spark takes work
Whether it is closeness or distance driving a loss of the sexual spark, it takes work to regain and maintain it in a long-term relationship. Working for a spark is not a sign of individual or relationship pathology. It should be viewed as part of the relationship process and an opportunity to work with a partner and grow.
Too many people assume that a sexual spark is a measure of the relationship's health and give up or choose to leave. Ironically, the loss of the spark may be a sign of a mature and healthy connection that needs to work to maintain excitement.
5. Sexual dysfunction
As higher levels of excitement fade, sexual dysfunction can occur for one or both partners. Issues like erectile dysfunction, delayed ejaculation, sexual pain, and desire issues are increasingly common in long-term relationships.
Sexual excitation is a critical component of healthy and robust sexual function. The brain plays an important role in blood flow to the genitals and the orgasm process. In many instances, excitation is what starts this process.
If you don't feel a spark with your partner, sexual excitation and sexual function are more likely to be inhibited.
Related Reading: 

How Does Erectile Dysfunction Affect Couples?
6 practical tips to ignite spark in long-term relationships
How to keep the spark alive?
Here are a few simple and practical ways to rekindle the spark in long-term relationships.
1. Relationship quality matters
To establish a lasting spark in long-term relationship, both people need to feel that the connection is safe, comfortable, and supportive. Many long-term relationships face challenges, and people often feel disconnected, lonely, and resentful when with a partner.
It is unlikely that any spark could be present in this atmosphere. If your relationship is struggling or you feel pronounced negative emotions toward your partner, you should address this before anything else.
2. Reset expectations
Instead of chasing what once was, it is more helpful and productive to focus on what a sexual spark in a long-term relationship could be. There are elements of that early spark that are not obtainable. Fortunately, the sexual spark in a long-term relationship can be as good and even better – but it will be different.
3. Plan to be proactive
Unlike the spark that just shows up, a spark in a long-term relationship takes intentional effort. Couples who work to elicit this through novelty and excitement can reproduce similar sensations. Too many couples wait for the spark to show up, and it doesn't.
A proactive stance toward sexuality often feels vulnerable, and it is understandable why people avoid this and prefer to wait for their partner or the spark. This is one of the secrets to keeping relationship fresh.
4. Communicate with your partner
Communication is important in any relationship. In a long-term intimate relationship, needs and wants should be communicated respectfully and collaboratively. If a person harbors sexual wants and desires and does not share them with their partner, the relationship can grow stale and unappealing.
People often have more excitement at their disposal but hesitate to share. It is understandable that with so much dependency on each other, neither person wants to be judged or feel that they are putting the relationship at risk by sharing.
It is important to share specific wants, but couples should also communicate about this challenge, normalize it and collaborate on a plan to address this.
Related Reading: 

10 Reasons Why Communication in Marriage Is Important
5. Plan for fluctuations
Desire will fluctuate for people over the life span and through life cycle events. This is normal and is to be expected. Couples who recognize this pattern are better positioned not to take offense or internalize this.
Being supportive and empathic toward oneself and a partner helps to shift from low to high desire more smoothly without shame and self-deprecation – both things that suppress the libido.
6. Just do it
All too often, couples remain in a stalemate and get caught in a self-perpetuating loop of inactivity. The less activity, the more challenging it is to get intimacy started, making the whole activity unappealing.
A behavioral activation is a well-known approach to overcoming avoidance and helping to decrease interpersonal worry and anxiety. Additionally, for many people in long-term relationships experiencing responsive desire, engaging in the intimate activity is needed before feeling a more robust desire.
The takeaway
Rekindling the spark in long-term relationships is not too tough. It only takes intentional effort by both partners. If the foundation of the relationship is based on love, trust, commitment, and communication, keeping the spark alive may not be a big challenge for the couple.
Share this article on
Want to have a happier, healthier marriage?
If you feel disconnected or frustrated about the state of your marriage but want to avoid separation and/or divorce, the marriage.com course meant for married couples is an excellent resource to help you overcome the most challenging aspects of being married.
Learn More On This Topic
You May Also Like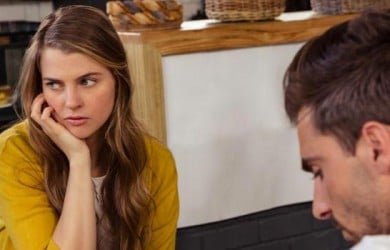 Popular Topics On Married Life