15 Effective Fatherly Advice to a Son Getting Married
One thing that is constant in life is change. But embracing change isn't easy. Change brings with it some unforeseen circumstances and challenges that we have never tackled or experienced before. However, it doesn't always have to be like that.
One's parents, guardians and mentors, with their own experience, can help us prepare for the changes that come our way. They can tell us what to expect, what to do and what not to do. This is where a father's marriage advice to a son getting married becomes important.
Marriage is a big change for many and can transform one's life completely. When someone gets married, they intertwine their lives with another person and promise to spend the rest of their lives with them through good and bad times.
Marriage can determine how fulfilling or difficult our lives are going to be. A little help from our parents can help us get married to the right person for the right reasons and have a merry and satisfying marriage.
15 best marriage advice from father to son
Marriage advice coming from someone we trust can help us quell the doubts that may be plaguing us. Advice from a father can help guide a son in the right direction when they are unsure about the course they are taking.
Here is some advice to a son getting married from a father who wants the best life for his son:
1. Marry a financially responsible person
There are plenty of people who will appreciate and enjoy the gifts that you buy for them. But not all of them will care to find out how much money you spent on them and how much you have saved for yourself.
Research shows that there is an undeniable link between financial management and relationship satisfaction.
Marry the person who appreciates presents and cares about your savings, your hard-earned money because they are interested in working towards a secure future.
2. Marry the one who shares your problems
If a person is with you because of your wealth and riches, don't get married to her. Marry a woman who is ready to struggle with you, who is ready to share your problems.
What makes choosing a partner who shares your problem an important piece of advice to a son getting married is the ups and downs of life. You will likely go through a tough period in your life.
You usually need a partner who can support you in these moments instead of being there during just the perfect ones.
3. Marriage requires more than love
Love alone is not a good enough reason to get married. Marriage is an extremely close and intricate bond. Though necessary, love is not sufficient for a successful marriage.
Understanding, compatibility, trust, respect, commitment, and support are other attributes necessary for a long and happy marriage. Therefore, when looking at advice to a son getting married, a father can highlight the importance of these sentiments for the longevity of marriage.
4. Fights end but scars last
A father's advice to a son getting married can include emphasizing the impact of fights and conflicts.
A father can remind his son that if he has problems with his partner, he should always remember not to yell or become abusive. Your problems will get solved, but your partner's heart can get scarred forever.
A father can emphasize the importance of healthy conflict resolution if he thinks, "What advice should I give to our son on his wedding day?"
5. Support your partner wholeheartedly
If your partner is willing to stand by you and support you in pursuing your interests, you should return the favor by doing the same. Treat this as an important
Encourage her to pursue her passion and extend her as much support as she needs. This is excellent advice if you have been thinking, "What are the best tips for my son on his wedding day?"
Related Reading: 

20 Steps to Becoming a Supportive Partner
6. Prioritize being a husband
Fatherly advice to a son getting married includes prioritizing your relationship over other aspects of your life. Don't let complacency destroy the bond that you and your partner share.
Your partner will be with you through everything, so you must invest time in it to keep things healthy.
7. Don't complain; do it
A father's advice to a son getting married can include emphasizing productive actions instead of verbal complaints. Being more solution-oriented can help make your marriage happier and healthier.
Before complaining about having a nagging partner, do you fulfill your share of household responsibilities? They wouldn't have to nag you if you did everything you were supposed to do yourself!
Related Reading: 

How to Deal When Your Spouse Complains
8. Assess the cause of changes in your partner
Change is a part of life and parents' advice to newlyweds can prepare them for the same. Marriage can get better with time.
A time can come in your life when you might feel that your partner is no longer the person you got married to. At that moment, contemplate, have you also changed? Is there something that you have stopped doing for them?
Assessing the cause of changes in your partner can help you understand and accommodate these changes better. You can evolve your behavior to assist your partner better and grow together rather than apart.
9. Spoil your partner
Don't squander your riches on things and people that are not important in the long run. Instead, spend some of your money and time on giving your partner something that brings a smile to their face.
Fatherly advice to a son getting married can emphasize the importance of spending your money and time on your beloved, who will endure all the hardships of your struggles with you.
10. Never compare your partner to others
Always remember, you should never compare your partner to other potential partners. They are putting up with something(you) that the other people aren't. Also, the newness might make you oblivious to a new person's faults which may become obvious later.
If you still choose to compare your partner with other people, make sure you are no less than perfect. Comparison can damage a relationship, as it can erode a couple's happy bond.
Check out this video if you find yourself comparing your relationship to that of others:
11. Let smiles be your treasure
If you ever wonder how good a husband and a father you have been, don't look at the money and wealth you have made for them. Look at their smiles and look at the twinkle in their eyes.
A father's advice to his son about marriage can be about placing the value on the right things in a marriage and life. Materialistic possessions can seem important, but they can become meaningless if you and your loved ones are unhappy.
12. Praise in public; disapproval in private
Some beneficial yet seemingly funny advice from father to son on wedding day can be about where you should express your praise and disapproval.
Be it your children or your wife, praise them in public but criticize them only in private. You wouldn't like them pointing out your shortcomings in front of your friends and acquaintances, will you? Criticism can embarrass you and hurt your self-confidence.
On the other hand, there are benefits to praising your partner in public, as it can help build their self-confidence and confidence in their relationship. It can help them feel valued by you.
Related Reading: 

10 Ways You Can Motivate Your Partner
13. Be a loving partner
The best gift you could ever give your children is to love their other parents. Children can flourish in a loving environment and an example of what a loving partner is like.
Don't allow being a parent to make you lose sight of showering your partner with your loving attention. Make sure your children know how much love you have for their other parent because it furthers their sense of security and stability at home.
14. Be a family man
Important fatherly advice to a son getting married can be about realizing the importance of being a man that prioritizes being a family man. This includes taking care of children, the spouse, the parents and extended family members.
Being a family man includes looking out for the entire family's interests and doing what is in favor of the family unit. It is a good way to let your family know that you love them and also sets a good example that you can set for your children.
Related Reading: 

Marriage & Family Life Advice
15. Seek help from experts
Finally, an important piece of advice from father to son can be to go through a pre-marital course that can help the son prepare for what lies ahead.
Experts can guide you through problems specific to your relationship and provide solutions that work for the betterment of your relationship in particular.
Commonly asked questions
A father's advice to his son can be lessons that a father has learnt in his own life. They could be ones that have guided him through tough situations that have come up in his marriage.
Here are some important questions that rise up in relation to this advice:
What do I say to my son on his wedding day?
On your son's wedding day, you can tell him how much you love him and support him in every aspect of his life.
You can express your gratitude and pride in seeing him take this big step in his life and provide advice that may help him in his marital life.
How do you wish your son on his wedding day?
You can wish your son a few kind words of understanding and love on his wedding day. You can also give him a big and warm hug that makes him feel supported and cared for.
Final takeaway
The bond that a father and son share can be extremely special, which makes the event of a son's marriage extremely special for his father.
A father can choose his son's marriage when he shares some advice about keeping his marriage healthy and happy. He can teach him what to do and what not to do so that the son does make certain unnecessary decisions and choices.
A father's advice can help the son start his marriage on the right note and know that he can reach out for help whenever he feels uncertain about certain aspects of his marriage in the future.
Share this article on
Want to have a happier, healthier marriage?
If you feel disconnected or frustrated about the state of your marriage but want to avoid separation and/or divorce, the marriage.com course meant for married couples is an excellent resource to help you overcome the most challenging aspects of being married.
Learn More On This Topic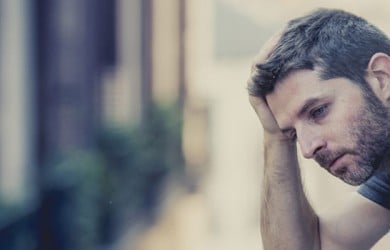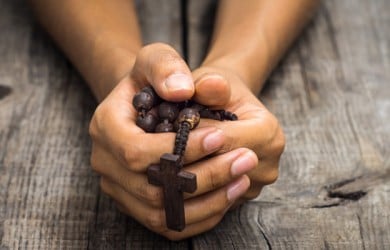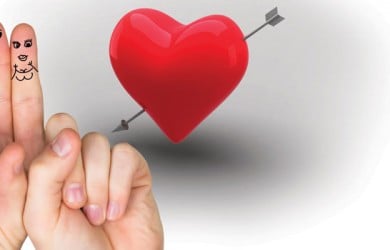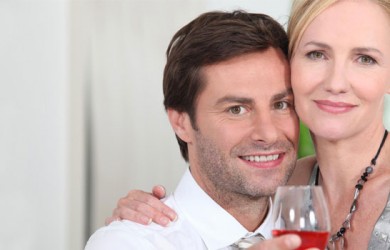 You May Also Like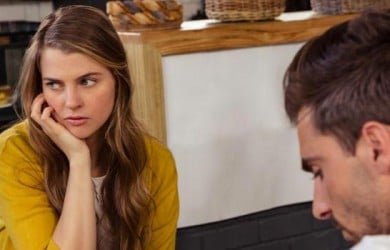 Popular Topics On Married Life