8 Steps to Be More Loving Partner
Long-term couples can get into a shorthand type of communication.
Often couples go from finishing each other's thoughts and sentences to silently filling in the blanks in their heads, assuming they know what their partner is saying.
This can devolve into grunts and short answers and even into wrong assumptions if you're not careful.
When you're having these "non-conversations" you are really just phoning it in.
Real, authentic communication is not happening
Sooner or later you'll begin to feel the lack of connection. Stop and think about it for a moment.
When was the last time you and your partner spoke about something deep and authentic? Are your conversations these days more often superficial and limited to the daily routine, running of the household, etc.?
When was the last time you spoke lovingly to your partner and talked about what you both were thinking and feeling? If it's been a while that's not a good sign.
If you're feeling like you and your partner aren't having meaningful conversations or that you're not being loving and kind enough towards one another, chances are good that your partner feels the same.
You both may be "stuck" in a rut or routine that has divided you without even realizing it. That's the bad news. The good news is, you can fix this issue with some small changes to your interactions with your partner and make your communication more loving, caring and fulfilling for you both.
Here are some simple ways to be more loving in all your relationships
1. Think before you speak
Instead of your usual response, stop and think for a moment and respond kindly.
We can often be too abrupt, short, or dismissive.
Make sure your partner knows that what they're asking/ telling is important to you.
2. Keep compassion at the forefront
Consider what you have to say and how your partner might feel about it.
Soften curt responses and be a little nicer.
It's not hard to do and makes a huge difference.
3. When you ask how your partner's day went, mean it
Take the time to look them in the eye and wait for their answer.
Don't reply, just listen.
This is a true key to authentic communication.
4. Say something nice to one another every day, unsolicited
I'm not talking about superficial "you look nice" comments; you should already be doing that.
Tell your partner something good that they can take with them through their day.
Tell them you're proud of the job they do, or the way they handled a difficult situation with the kids. Make a difference in your partner's day by lifting them up and encouraging them.
5. Talk about what they're afraid of, worried or anxious about
Sharing each other's fears and/or burdens is a way to bring you closer together.
6. Ask if you can help
Don't assume that your partner needs you to fix things for them, needs advice or even your opinion.
Sometimes they only want your support and encouragement. Each of you is a capable, complete person.
Avoid the codependency trap by allowing each other autonomy and individual thoughts and actions.
Sometimes the answer will be "no, don't help", let that be okay and don't take offense.
7. Do little things to please your partner, unsolicited
Small gifts; help with chores, an unasked for break, a cup of coffee or a take-out meal.
Bring home your partner's favorite dessert, wine or snack. Send them a message of support during a long work day or project. You'll be amazed at how small thoughtful gestures will bring happiness to your partner.
8. Carve out a couple's time together to discuss what's important to you both
Talk about your hopes, dreams, plans and schemes.
Re-evaluate often because things do change. Have fun and just enjoy each other's company and use that time to connect and show love to one another.
Breaking out of a rut or routine can be difficult, and it's not always easy.
Be patient with each other and yourself because you may unknowingly slip back into your usual responses. Call each other on it when you do, and gently remind your partner that you're working on changing these old habits and building new ones.
One of the best ways to be a more loving partner is to suggest to your spouse, you have a real conversation about something authentic and throw some kind and loving language in there just as a reminder.
You'll soon notice a change in your interactions where you both can be more kind and sweet to each other just out of habit.
That's a good habit to have!
Share this article on
Want to have a happier, healthier marriage?
If you feel disconnected or frustrated about the state of your marriage but want to avoid separation and/or divorce, the marriage.com course meant for married couples is an excellent resource to help you overcome the most challenging aspects of being married.
Learn More On This Topic
You May Also Like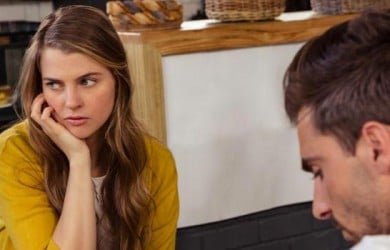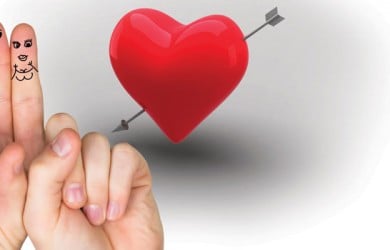 Popular Topics On Married Life