20 Simple Ways to Win a Woman's Heart
Knowing how to win a woman's heart is one skill you should spend some time developing and harnessing. This is because to win over the love of your life, you must know the way to a woman's heart, know the things to say to win her heart, and master how to win a girl over with words. Also, to win a woman's heart, you have to be willing and ready to be patient with her. Women love to be courted and wooed, and this is why patience is an important skill you must arm yourself with as well. In this article, we will show you how to win a woman's heart and get her prepared to move into a committed relationship with you.
How to get close to a girl you like
As a pretty young lady, you may have seen this scenario play out before you multiple times.
You walk into a place (like a club or a restaurant) with a group of your friends, all of you looking ravishing in your dresses and makeup. A few feet away from you, you may notice a group of guys looking in your direction.
You examine them from the corner of your eyes, and you can tell for sure that there's one guy in that group who wants to get up from where he's seated, take a few steps over to you, and strike up a conversation.
He likes you, but he isn't sure how to get close to you.
Or, you may even be the one who likes a girl but you don't know how to get close to her. If you have ever been in this situation, here's how to win her love by getting close to her first.
Related Reading: 

How to Get a Girl's Attention and Make Her Want You
1. Walk over to her
This is a no-brainer, but it remains one of the most powerful ways to get close to the girl you like. When you spot a girl, you would want to pursue something with, walk over to her and start a conversation. This can seem daunting, but don't sweat it. The first step to winning her heart is by being close enough to her.
2. Lead the conversation with a genuine compliment
Women love to be appreciated and receive compliments from men. However, a study suggests that women tend to be drawn to men (or people) who have mastered the use of metaphorical language when giving them compliments about their appearance, as opposed to those who use prosaic (or straightforward) language to do so.With this in perspective, it is important to note that how you pass your compliments across is as important as the message you want to communicate. For the best results, steer clear from giving compliments that may be considered as being "too personal for a start."
Remember, the goal is to break the ice.
3. Request to see her again
Since your ultimate goal is to get close so that you can figure out how to win the heart of a woman, request to see her again.
Whether or not she accepts your invitation will be dependent on several factors like the 1st impression you made and whether she is into you or not. Regardless, if you want to win your dream girl, don't be afraid to request to see her again. You can easily say, "this was fun. Can we do this again, sometime soon?"
What can I say to win a woman's heart?
Inasmuch as we have hinted that women love to be complimented, you must know the types of compliments to use if you don't want to be interpreted as pervy, annoying, or simply unbearable.
Do you want to know how to win a woman's heart? Master the art of saying the right things. Here are some of them.
1. Use genuine but impersonal compliments
A woman can see when you are just tossing a trailer load of nonsense on her in the name of complimenting her. The magic of the words to win a woman's heart lies in honesty. Does her makeup look perfect to you? You may want to talk about that.
Related Reading: How to Compliment a Girl- 15+ Best Compliments for Girls
Related Reading: 

How to Compliment a Girl- 15+ Best Compliments for Girls
2. You are beautiful
For one, the "beautiful" word is wholesome, can be interpreted in many ways, and almost doesn't feel so intrusive. So, if you love the idea of communicating to her that she is a work of art, why not start by telling her that she is beautiful?
3. Thank her
This seems obvious, and that is where the problem begins. Sometimes, people feel entitled to attention from a woman that they forget to appreciate her when she goes out of her way to make things work for them.
However, if you are the guy that appreciates a lady when she does things for you, she may start liking you.
20 simple ways to win a woman's heart
This is how to win a girl's heart and even keep it to yourself for a long time to come.
1. Genuinely appreciate her
We already mentioned earlier that ladies are given the gift of seeing through a trailer-load of bullshit. This is why if you want to walk down the aisle of appreciation, you have to be genuine about it.
When you appreciate a lady for doing something for you, you prime her to be more favorably disposed toward you. She would want to do more.
2. Look good
You may have heard before that you are addressed the way you dress. However, you may not have heard how seriously ladies take these words. A recent survey by a prominent shoe brand in America revealed that about 64% of women report that they judge a man's fashion sense by his shoes, and 54% admit that they believe that a guy's shoes reveal a lot about his attention to detail or lack of it.
One of the ways to win a woman's heart is to pay attention to what you look like. Interestingly, you do not have to break the bank or be a fashion icon. Just ensure that you are decent enough and you look like a guy she would want to be seen in public with.
Related Reading: 

How Much Do Looks Matter in a Relationship?
3. Oh, and smell good
On your way to figuring out how to win a woman's heart, ensure you smell good as well. One of the biggest turnoffs for women is when they get close to a guy they are into, only to discover that he smells terrible.
Do whatever you can to ensure that she won't recoil when you get close to her or open your mouth to speak to her.
4. Give her your attention
Now this is a double-edged sword because you don't want to smother a girl with affection and attention when that isn't her primary love language. However, it is still safe to say that you need to give her attention if you want her to fall head over heels for you.
When giving attention, it is important to note that she (most likely) wants someone to listen to her, not someone who would always interject with stories of how awesome he is.
5. As a rule of thumb, never double text her
Nothing screams clingy like shooting a couple of texts to a girl in quick succession without hearing from her as well. To get a lady to fall for you, ensure that you aren't giving off the vibes that you are too clingy.
Related Reading: 

What Is Double Texting and Its 10 Pros and Cons
6. Make her feel special
When you learn how to make a girl feel special, you are already halfway close to making her fall for you. Then again, you may not need to be the richest person on earth to make a lady feel special.
Anything you can do for her that she would interpret as thoughtful, kind, and sweet qualifies to fall under this category.
For example, help her pick up some groceries the next time you go to the grocery store. Has she had a stressful day at work? Drive over to her place with a platter full of her favorite dishes.
Related Reading: 

30 Sweet Things to Say to Your Wife & Make Her Feel Special
7. Treat her like an equal
As the world keeps evolving into the gender equality age, it is important to be reminded that today's ladies do not always want to be seen as the damsels in distress who always need knights in shining armor to fly to the rescue every single time.
Respect is one of the things that would make a girl fall hard for you. When you respect her, she feels safe within your space when you respect her and will open up to you as time proceeds.
Related Reading: 

What Exactly is an Equal Relationship?
8. Touch her at the points that matter
Physical touch is an important part of every relationship that thrives. Research has proven that strategic touch promotes affection in adult romantic relationships. To get a girl to fall for you, learn how, when, and where to touch her.
Touch could be casually tucking some strands of her hair behind her ear when you're in a deep conversation or placing your palm on the small of her back 9when the situation is right).
Then again, physical touch doesn't always have to be 'sexual.'
9. Stay top of mind
If she caught your attention, there's every possibility that she caught the attention of some other people at the same time. One simple way to make her fall for you is by ensuring that you stay top of mind.
To achieve this, reach out to her every once in a while. You can achieve this by sending her the occasional message, dropping her chats on social media, or even calling her. However, ensure that you aren't too pushy when you do this.
Related Reading: 

How to Get a Girl's Attention and Make Her Want You
10. Be confident
While it may be 'cute' to stutter out your words the first time you walk up to her for a conversation, you may want to make sure that you start communicating confidence as time goes on. Everyone loves a confident person, especially women.
Just ensure that whatever you're communicating to her isn't misinterpreted as cockiness.
How to talk to women without overthinking it? Watch this video.
11. Remember to respect others when you are with her
It is easy to put up being respectful when you are trying to win a girl over. However, if she catches you treating others like filth, she may start getting repulsed and may even think of you as being a hypocrite.
Respect should be a universal thing for you.
12. Give her relevant gifts
To achieve this, you must know the things she likes. When you know the things she likes, you can give her gifts she would think of as relevant. For example, she may not be thrilled if you give her a bunch of flowers when she would have preferred a new pair of work shoes.
Know what makes her tick.
Related Reading: 

Give her relevant gifts
13. Ask her to do things for you
If you are already getting closer to her, this may be a good step to take. One key to a woman's heart is by making her feel like she is important to you. This is one of the things you achieve when you ask her to do things for you. If you are going down this route, ensure that you ask for things within her power. Then again, see that you don't make a habit of being on the receiving end because this can be a huge turn-off to women at the same time.
Also Try: 

Ask her to do things for you
14. Get hands-on. Make her a gift
There's a difference between gifts that you buy and the ones you make. Although the ones you make may not be as perfect as those you can get in the market, they send the impression that you think she is worth that time and effort. That's what you want her to believe, right?
15. Send her handwritten letters
This is still in line with the last point. While you can easily pick up your phone and send her a voice note on social media, handwritten letters have a way of sending your messages home easily, especially if you have beautiful handwriting.
Take this opportunity to tell her about your feelings and encourage her to write you back as well.
Related Reading: 

170+ Sweet Love Letters to Her From the Heart
16. Give her a memorable time as much as possible
Something as small as taking her to her favorite spot, taking her to eat at her favorite restaurant, or even getting her a memorable gift every once in a while can be instrumental toward making her fall in love with you.
17. Ask her thoughts on the important matter in your life and take her advice
Women love to feel that their opinions matter, and this is the impression you give when you ask for her advice. Try it out. Before firing that annoying staff or moving into a new apartment, talk to her about it and watch her light up.
18. Have a great sense of humor
This shows her that you have taught yourself how to have fun. While it is essential to be serious and goal-oriented, women also want to be with someone who understands the value of having fun and wouldn't be bored when they finally commit to a relationship.
Spend some time cultivating your sense of humor.
19. Take her to your favorite places
On your way to figuring out how to win a woman's heart, opening her up to the things that matter to you would be a great option. So, you may want to consider taking her on a date at your favorite restaurant or even making her your favorite meal.
Related Reading: 

15 Awesome Ways to Create Memories with Your Partner
20. Come clean to her
Women appreciate when they are with people who can be honest with them. This also includes being honest about your feelings. Do you love her ? Would you like to be in a relationship with her?
Choose the perfect time to have an honest conversation and let her in on what's going on in your mind. This way, she can give you her answer, after which both of you can move in the most profitable direction.
Conclusion
Knowing how to win a woman's heart is important for building romantic relationships that last. If you intend to get into a relationship with a woman, pay attention to these tips we have shared with you.
If you use them right, you would eventually make her fall for you as well.
Share this article on
Want to have a happier, healthier marriage?
If you feel disconnected or frustrated about the state of your marriage but want to avoid separation and/or divorce, the marriage.com course meant for married couples is an excellent resource to help you overcome the most challenging aspects of being married.
More On This Topic
You May Also Like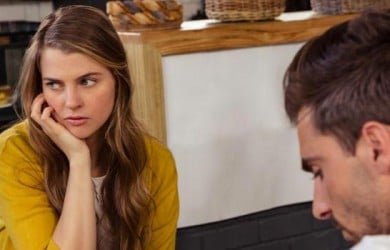 Popular Topics On Married Life