How to Get a Girl's Attention: 20 Meaningful Ways
In a world brimming with distractions and fleeting interactions, capturing a girl's attention requires a thoughtful and sincere approach.
Navigating the realms of digital communication, we decipher the art of crafting engaging messages and maintaining a respectful online presence.
Equipped with insights into the psychology of attraction, we uncover the significance of confidence, authenticity, and mutual respect. Whether you're seeking to spark a romantic interest or establish a meaningful friendship, these strategies offer a roadmap to transcend fleeting moments and make a lasting impact.
In this article, we delve into meaningful ways to truly connect and stand out. Beyond surface-level tactics, we explore the essence of forging a genuine connection – from active listening and demonstrating empathy to shared interests and memorable gestures.
How to get a girl's attention
Capturing a girl's attention necessitates authenticity and attentiveness.
Begin by actively listening and displaying genuine interest in her thoughts. Engage in conversations about shared passions, showcasing your personality while respecting hers.
Thoughtful gestures, like compliments and small surprises, create a memorable impression. Confidence, without arrogance, radiates attractiveness. Equally important is giving her space and valuing her independence.
In digital spaces, craft engaging messages that exhibit sincerity. Ultimately, respect and kindness form the foundation of any successful approach.
Remember, building a connection takes time; patience and consistent effort will differentiate you from the crowd and leave a lasting impact.
20 smart ways to capture a girl's attention
Usually, if you are interested in a lady, one major step is getting her attention.
In a research study by Peter Hubwieser, he highlighted how to attract girls based on gender-specific performance and motivation using the Bebras challenge.
To grab a girl's attention might seem complicated, but you can get any girl's attention if you follow the proper steps. Here are some clever ways to achieve this.
1. Quit trying hard
People often make the mistake of trying so hard to get a girl's attention, and they commit errors that are usually hard to correct.
If you are keen on getting a girl to notice you, don't try hard. Every time you meet someone you like, you need to act like nothing is happening. Some women who notice this will realize that you don't care much about them, and they will be interested in you.
According to Psychologist Mert Şeker:
Attracting women can seem like a complicated topic for many people. However, instead of trying too hard to attract attention, a more effective approach may be to focus on core values such as sincerity and honesty. Women naturally show more interest in people with whom they feel comfortable, cared for, and valued.
Generally, women are brilliant when it comes to noticing someone who is trying hard. So, you have to be careful not to get spotted or ignore her to get her attention.
2. Allow her to notice you
If you want a woman to notice you, it is important to know what they are generally drawn to.
Usually, women quickly notice people who wear the right perfume, jewelry, clothing, or shoes. For starters, you can combine these four, and you can be sure that she will notice you.
Always ensure that if you are going to be around her, you should look good to leave a lasting impression.
3. Prepare your mind to approach her
After deciding that you want a girl to notice you, be careful not to mess things up by approaching her in a way that she will not like.
Some people make the mistake of bumping into a girl so that they can get her attention.
Usually, girls don't like this because they feel followed, and it turns them off. To avoid ruining your chances, make up your mind to approach her and quell all doubts within you.
4. Approach the girl with confidence
Some girls can tell if you are confident or not. From your speech to your composure and posture, they can tell if you are fidgeting within you or not.
Psychologist Mert Şeker says:
To attract a woman's attention, it is vital to emphasize the importance of confidently approaching her. Trust is a fundamental carrier in communication and forms the basis of a relationship. Women may show more interest when they feel safe and comfortable communicating with men. It involves a combination of trust, honesty, consistency and respect.
Generally, girls like confident people, and if you want to get and sustain their attention, you have to approach them confidently. Therefore, before you approach a girl, try to relax your body and mind and rehearse your tactics.
5. Compliment her genuinely
To grab a girl's attention, you can compliment her. However, be careful not to sound fake and flattery because you will be putting her off.
One of the ways to genuinely compliment a girl is by studying her first and picking one of her outstanding features. As you compliment her, be careful not to sound like you're trying to get her to have sex with you.
Ensure your compliments are as genuine and harmless as possible to learn how to get a woman's attention.
6. Try to start a conversation
Not everyone knows how to start a conversation when meeting someone for the first time.
So, if you are wondering how to get started with a lady you find attractive, ensure the conversation is centered on her and not you. Ladies are usually turned off when you meet them for the first time, and you are talking about yourself.
Psychologist Mert Şeker noticed that:
The issue of attracting a girl's attention is an area that involves the complexities of social interactions and the basic dynamics of human relationships. To achieve this goal, personal sincerity and open communication are paramount. Respecting the interests and emotional needs of the person you care about is key to creating a bond on a solid foundation.
So when you are trying to start a conversation, ensure it is about her alone. Ladies love being listened to, and giving her this opportunity could score you some points.
7. Engage in intellectually engaging conversations
Engaging in intellectual conversations involves discussing thought-provoking subjects that stimulate her intellect and curiosity. These discussions go beyond superficial topics, encouraging deep and meaningful exchanges.
Have you been wondering, "How to get her attention?"
By showing a genuine interest in her opinions and sharing your own insights, you demonstrate your capacity for meaningful connection and create an environment where both of you can learn and grow together.
Intellectual conversations foster a connection based on shared ideas and mutual respect, showcasing your ability to engage her on a more profound level.
8. Maintain eye contact, but don't approach
Another hack is to make eye contact with her but don't approach her. Generally, if you make eye contact more than twice with someone, you are trying to send a message.
It is important to learn how to pull away to make her want you more, as overwhelming her with attention can overwhelm her or make her feel pressured.
So, if you keep staring in her direction and making eye contact, she will think something is amiss. To further leave her confused, you can make a few more eye contacts and stand up to leave where she is.
9. Truly empathize
By genuinely understanding and acknowledging her feelings, experiences, and perspectives, you create a deeper connection. It is one of the important ways to learn how to get your girlfriend's attention.
Psychologist Mert Şeker suggests:

It is necessary to consider from a different perspective that the ability to empathize has a critical role in the process of attracting a woman's attention. Empathy is defined as a person's ability to understand and share another's emotional experiences, and this characteristic forms the basis of human relationships.
Active listening, showing empathy, and validating her emotions demonstrate that you care about her on a meaningful level. This fosters trust and establishes a foundation for genuine interaction, making her more likely to feel valued and interested in continuing conversations and interactions with you.
10. Don't be predictable
A woman can easily get bored, especially if you are repeating the same thing. For instance, if you are using the same cheesy pickup lines to flirt with her, she can get tired and begin to avoid you.
It is important to think outside the box for you to get her attention and sustain it. One of the ways to achieve this is by trying to know her fully. When you do, it would be easy to do things specific to her alone.
11. Surprise her with heartfelt gestures
Surprising her with thoughtful gestures that reflect your genuine consideration. These surprises can range from a handwritten note expressing your admiration to a small gift that resonates with her interests.
The intention is to show that you've been attentive to her likes and needs, highlighting your thoughtfulness and making her feel valued. Such gestures go beyond superficial attempts and signify a deeper level of understanding and care.
12. Use humor to your advantage
Using humor judiciously can be a powerful way to capture her attention. Employ light-hearted jokes or witty remarks to create a comfortable atmosphere and generate genuine smiles.
A well-placed humorous comment can break the ice and establish a positive rapport, showcasing your approachability and sense of fun. However, it's important to be sensitive to her reactions and ensure your humor is respectful and in line with the context of the conversation.
13. Delve into your shared interests
Discovering common hobbies, passions, or activities provides a natural platform for meaningful conversations and shared experiences. It is one of the most important ways to learn how to give attention to your girlfriend.
Whether it's a favorite book, a sports team, or a mutual love for cooking, discussing these interests allows you both to bond over something you both enjoy.
A shared connection can create a strong foundation for getting her attention and fostering a deeper connection as you engage in conversations that are genuinely engaging and enjoyable for both of you.
14. Be supportive
Showing genuine support for her aspirations and endeavors. By expressing interest in her goals and offering encouragement, you create a sense of connection and understanding. This approach not only demonstrates your attentiveness but also conveys that you care about her well-being and growth.
You can learn how to give your girlfriend attention to ensure that she knows that she has you in her corner.
Psychologist Mert Şeker shares his thoughts:
It is important to emphasize that a supportive approach is vital to attract a woman's attention and build a solid relationship. Being supportive means contributing to her emotional and personal development. Paying careful attention to her goals, interests, and emotional needs will allow you to form a closer bond with her.
Acknowledging her achievements and milestones with sincerity showcases your positive intentions and establishes a foundation of trust, potentially piquing her interest and building a stronger rapport.
15. Be passionate about your personal goals
Women love having partners who are goal-driven, and this has to be reflected in your mannerisms, conversations with her, etc.
If she notices that you are keenly following your dreams and goals and making solid plans toward them, she will admire you and pay more attention to you.
16. Have a good sense of humor
If you can make a girl laugh, you are one step ahead. This is one of the notable tips to get a girl's attention that works well.
When you set humor in motion during a conversation with a lady, you gain control of the atmosphere, and it will be easier to get her like you and pay more attention.
Once you get her giggling, you won't have to search for ideas for how to get a girl's attention.
17. Show interest in some of her activities
If you once had a crush and you want to get her attention back, show real interest in her activities.
You can ask about her favorite music or her work schedule. Doing this shows you are interested in the state of her life beyond flirting with her.
You can also ask her, "What things guys do to get your attention that you hate," to make sure you are not making any wrong moves.
Watch this video to learn the difference between showing interest and being needy:
18. Remind her of things she has mentioned in the past
One of the hacks that work like magic is reminding a girl of something she said in the past. This makes you look like a caring person and someone who she can consider to be a partner.
For instance, if she mentioned an interview during your previous conversation, you can ask her about it later.
19. Show interest in her loved ones
If you manage to get a girl's attention and look forward to taking things further with her, you need to acquaint yourself with her clique.
Usually, if you want a girl to date you, her friends have a pivotal role to play in making her accept your request or not. So, it is best to start laying the foundation now by showing interest in her clique.
20. Give her space sometimes
The adage "Absence makes the heart grow fonder" has proven true in several cases.
If you want to learn how to make her want you more, you may need to give her breathing space. This is one way to achieve balance in any relationship you are trying to build with her.
Guy Blaze's book titled How To Get Tons of Female Attention explains how to get the attention of any woman and also reveals possible reasons why ladies are not mingling with you.
Commonly asked questions
In a world where connections are made through digital avenues, capturing a girl's attention requires finesse and authenticity. Whether you're initiating a chat or aiming to engage with someone you haven't met, these strategies can help you stand out and pique her interest.
How do you get a girl's attention on chat?
To capture her interest in a chat, start with a friendly greeting and shared interests. Craft engaging messages, ask open-ended questions, and respond thoughtfully. Use humor and light teasing to keep the conversation playful, but always show respect for her boundaries.
Sharing personal anecdotes and genuine compliments can deepen your connection while showing curiosity about her life, creating a platform for meaningful dialogue.
How to get a girl's attention if you don't know her yet?
When approaching someone you've never met, confidence is key. Make eye contact and offer a warm smile to break the ice. Initiate a conversation with a friendly introduction and an open-ended question about the setting or context you're in.
Respectful compliments that focus on her personality or style can grab her attention positively. Display a genuine interest in getting to know her, and listen attentively to create a foundation for a meaningful connection.
In a nutshell
In the intricate dance of capturing someone's attention, genuine intent and meaningful actions stand as the ultimate differentiators.
In a world awash with superficial interactions, the power of sincerity and understanding cannot be overstated. By being an attentive listener, displaying empathy, and demonstrating respect, you pave the way for a bond that transcends the ordinary.
Cultivate shared interests, surprise with thoughtful gestures, and embrace vulnerability to truly stand out. In this journey, confidence and self-assuredness act as your companions, while respect for her boundaries remains paramount.
As you navigate the path of meaningful connection, remember that the most enduring impressions arise from the moments you invest in sincerely understanding and valuing her as an individual.
Share this article on
Want to have a happier, healthier marriage?
If you feel disconnected or frustrated about the state of your marriage but want to avoid separation and/or divorce, the marriage.com course meant for married couples is an excellent resource to help you overcome the most challenging aspects of being married.
Learn More On This Topic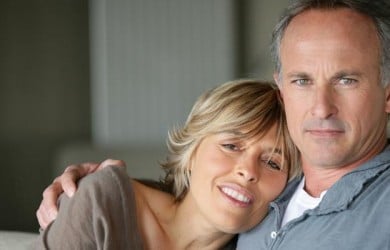 You May Also Like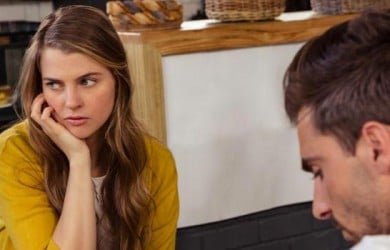 Popular Topics On Married Life