How to Be More Affectionate Towards Your Wife: 7 Charming Ways
Can love genuinely exist without affection? The answer is a clear no for most people.
Affection is an important ingredient that adds flavor and depth to any romantic relationship. It manifests differently for everyone – for some, it's the primary way to express love, while for others, it's the bridge to emotional connection.
It's the unspoken language of the heart, conveyed through subtle gestures and heartfelt expressions, far beyond just sweet embraces and tender kisses. However, not everyone is naturally adept at displaying affection.
While affection can be seen as a skill, some individuals possess an innate talent. This is precisely why many people yearn to discover how to be more affectionate with their partners.
Strengthen your relationship with these insights that we'll share with you.
11 effective ways to show more affection to your wife
In the beautiful journey of your relationship, expressing love through genuine acts of affection is the cornerstone of building a solid and enduring bond.
However, finding the words or actions to convey this affection can be challenging for some.
If you are finding the best ways to show your wife you love her, then that is a great start.
You don't have to wait for her to tell you that she needs love and affection, right? This guide will explore some practical and effective ways to show love to your wife.
1. Thoughtful gestures
One of the most profound ways to demonstrate love is through thoughtful gestures. These small acts of kindness hold immense significance.
You can learn how to be more affectionate by giving her breakfast in bed.
If she loves date nights, plan a spontaneous date night. You can strengthen your bond by customizing expressions of love to your wife's preferences.
2. Make quality time a priority
In the hustle and bustle of life, it's crucial to prioritize quality time with your wife. By making quality time your priority, you can find ways to show your wife you love her.
Take proactive steps to create undistracted moments where meaningful conversations can flourish.
Show genuine interest in her inner world, emotions, and aspirations, conveying that you truly cherish her presence and what she brings into your life.
3. Influence of physical touch
Do you want to know how to be more affectionate to your wife? Touch can help.
Now that we are talking about affection, physical touch is one way to express your love. Physical touch is a connection that can transcend words, allowing you to convey affection on a whole new level.
Holding her hand, embracing her with warm and genuine hugs, or sharing intimate cuddles goes far beyond physical contact; it's pouring your love and affection.
4. Using verbal affirmations
When you want to do something or feel down, wouldn't it be amazing to hear positive verbal affirmations from your partner?
If you want to know how to be more affectionate with your partner, add verbal affirmations aside from physical touch.
When spoken from the heart, you can breathe life into your relationship, reaffirming your love most profoundly.
It's not just the words "I love you" or "I miss you". You can say words that uplift and inspire. Even without knowing it, you can support, connect, and empower your partner.
5. Expressing affection through acts of service
Aside from those heartfelt words, learning how to be more affectionate can be done through acts of service. Loving actions can become a powerful medium through which you can express your love and devotion.
One meaningful way to demonstrate affection is by assisting with household chores and responsibilities.
Actively participate in the upkeep of your shared space. You can ease your wife's burden and even show dedication to her well-being and the life you've built together. That is just one example of how you can show your love and affection through acts of service.
6. Thoughtful gifts of affection
If you want to learn how to be affectionate to your wife, give her gifts.
The gifts that we are looking for, when chosen with care and consideration, become tangible expressions of your love and appreciation.
Surprising your wife with thoughtful gifts is a delightful way to showcase your affection.
It is important to choose gifts that reflect her interests and desires carefully. It could be as simple as her favorite flowers, carefully arranged to brighten her day, or perhaps a book she's been longing to read, a token of your thoughtfulness and attentiveness.
7. Building stronger connections through shared experiences
If you want to know how to show your wife you care, then share experiences. These moments, etched with laughter, challenges, and joy, are the foundation for lasting bonds.
To deepen your connection and infuse your relationship with affection, prioritize creating shared experiences. It's an endeavor to strengthen your bond and leave you with cherished memories that endure through time.
8. Strengthening emotional bonds through vulnerability
There is nothing wrong with being open and vulnerable with your partner.
In fact, it is one way to learn how to be more affectionate with your wife. Through candid moments, you can plant deeper trust and connections. Don't be afraid, and allow yourself to be vulnerable.
Share your most intimate thoughts and feelings with your wife, and encourage her to do the same to strengthen your relationship. This emotional intimacy fosters trust and fortifies the ties that bind you.
It communicates that you trust your wife with your most authentic self and encourages her to do the same.
9. Practice patience and understanding
In moments of difficulty or disagreement, practice patience and understanding. This is another mature way to learn to be more affectionate with your wife.
When you are understanding and patient with your partner, you will try your best to avoid criticism. Instead, you offer a compassionate ear and unwavering support.
Demonstrating that you are there for her during challenging times strengthens your bond.
10. Surprise acts of affection
In our daily lives, spontaneity often serves as the vibrant colors that keep your relationship canvas alive and ever-evolving.
Do you want to learn how to be more affectionate with your wife?
Surprise acts of affection, like secret brushstrokes or a calming massage, can invigorate your bond with an electric spark that fuels your love.
To maintain the flame of affection, embrace the beauty of surprise. These unexpected, unplanned moments can make your love story even more enchanting.
11. Tailoring your efforts
Each one of us is unique. So, the best way to learn how to be more affectionate is through tailored efforts. It is crucial to customize every gesture to make her feel cherished.
Each individual has their preferences and our unique language of love. To connect with your partner, you need to take the time to discern what specific actions resonate most with your wife. In this level of personalization, the magic of affection truly comes to life.
Before you can share love, you must first love yourself.
If you agree, then you'll love this video from Julia Kristina, Mental Wellness Coach and Therapist, who shares the simple ways to learn how you can feel comfortable with yourself.
Commonly asked questions
Don't be discouraged if you're unsure how to be more affectionate. You can learn and be great at it. Here are some frequently asked questions about effort and affection.
How can I make my beloved wife feel loved?
To make your beloved wife feel loved, prioritize quality time, offer verbal affirmations, surprise her with thoughtful gestures and gifts, actively listen to her, and demonstrate your affection through physical touch.
Show empathy, be patient, and understand her needs and desires.
Customize your expressions of love to resonate with her heart, and consistently communicate your love through actions and words.
What can you do when your wife is not affectionate?
If you are looking for ways to learn how to get your wife to be more affectionate with you, it's essential to open up communication.
Gently express your feelings and inquire about hers, as well. But be careful not to play the blame game or pressure her. Instead, seek to understand her perspective and encourage open dialogue to identify underlying issues or concerns.
What can I do to be more affectionate to my partner?
To be more affectionate with your partner, be attentive, and actively listen to their needs. This is the first step to knowing everything about her.
Once you do, you will know what she wants, what she craves, and what will make her happy. Using the tips above, customize each one to fit your wife's needs and do it from your heart.
How can I give my wife love and affection?
To give your wife love and affection, prioritize spending quality time together.
Through time, you can express your love through verbal affirmations, thoughtful compliments, acts of love, bonding moments, and so much more.
Active listening is key to understanding and emotionally supporting her. Remember to customize your expressions of love to resonate with her heart.
Final thoughts
If you want to learn how to be more affectionate with your wife, then that is already a great start.
It means that you're aware and willing to make an effort.
Just remember that nurturing love and affection in your relationship is a journey filled with thoughtful gestures, open communication, and personalized expressions of love.
Share this article on
Want to have a happier, healthier marriage?
If you feel disconnected or frustrated about the state of your marriage but want to avoid separation and/or divorce, the marriage.com course meant for married couples is an excellent resource to help you overcome the most challenging aspects of being married.
Learn More On This Topic
You May Also Like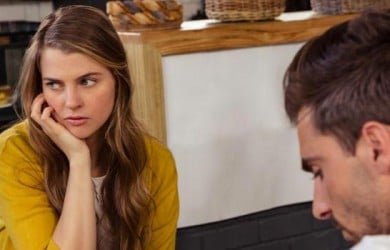 Popular Topics On Married Life