5 Reasons Why Are First Impressions Important in a Relationship
We've heard pieces of advice about not judging a person based on their physical appearance, and we understand why.
However, we still do everything we can so that whenever we meet people, go to a job interview, and meet a potential partner, we leave a good and lasting impression.
Why are first impressions important? How does it shape our personality and our relationships?
The power of first impression in any relationships
We are all familiar with the power of first impressions, and true enough, it does affect our lives.
First impressions can have an impact on our relationships. May it be at work, an interview, school, and of course, even in our love life.
You do all your best, so you can look presentable and smart in your job interview. You also want to make a good first impression on a date that is why you want to look your best.
The first impression of potential employees matters if they want to proceed with the interview. First impressions shape our relationship with a potential partner as well.
Then again, most of us also believe that a person is more than their physical appearance or the first impressions that people give them.
It's a bit complicated but relying on your first impression isn't at all bad. Believe it or not, it plays a major part in our lives.
First impressions- does it really matter?
First impressions do matter and you may not be aware of it, but it's the foundation of every relationship.
It takes a split second to notice someone. From this short time, our minds can already process if we like this person based on our first impressions of them.
Is this person approachable, likable, attractive, and competent?
Another 20-30 seconds and you have completely formed an opinion of this person. Deep inside, you know if you still want to approach this person or stay away from them.
The first impression is very important because it stays in this person's mind – for a long time. In fact, it sets the tone for what will happen next.
For example:
You're on a blind date, and you've been waiting for her for more than an hour. You see her coming, and she's all over the place, and then she even scolds the waiter. She then proceeds and rants about traffic and how bad her day was.
What is the first impression that you will have on your date? Will there be a chance of another date?
Even though your date would probably try to redeem herself after calming down, the first impression she has given you is already stuck in your mind.
Why are first impressions so important? It's important because this will greatly influence the person's decision and feelings.
Let's explain further.
Why are first impressions important to us? Does this mean that we have to focus on this alone?
Making the first impression in a relationship, may it be for work or love is important so that we create a base for what's to come.
If you give a good impression, then the person will focus on you, from there, you can show them who you are.
The impression you leave to others
We are all visual creatures by nature. Some studies say that men are more focused on physical appearance than women, but both are influenced by it.
Don't just focus on how expensive your clothes are. Instead, focus on what your clothing tells other people about you.
Let's say you want a good first impression when meeting someone related to work or business. You need to wear something comfortable, and something that will make you feel confident.
If you only dress to impress and you're not comfortable, it will show how you present yourself. This will give a negative first impression.
This affects your goal.
Remember that first impressions work both ways. You may also need to examine how you present yourself, how you talk, and your behaviors as well.
The impression others leave to you
Why are first impressions important when we're meeting someone?
The importance of the first impression, when we are meeting someone, is because it gives us an idea of what we would do next.
We need to be observant and be aware of the things involving someone we just met. In a few seconds, our minds would already create a summary of what we think this person is.
The next step will determine the many hours or days you will start getting to know the person more. Here, you will realize if your first impression is correct or not.
Why are first impressions important when you're looking for a date?
Here's a scenario:
You're in a bar, and you see a gorgeous woman. She smiles a lot, and it looks like she's friends with everyone. She even says hi to you, and you invite her to your table.
Why did you invite her in the first place? Why do first impressions matter in this situation?
It's because your first impression of her is that she's approachable, pretty, and friendly.
Importance of first impression to have a successful relationship
Why is the first impression important when you want a long and lasting relationship?
We're not just talking about love here. We're talking about the different relationships we will build during our lifetime.
How valuable is a first impression to have a successful relationship of any kind?
The answer is that it's very important. First impressions will make a lasting image of you to another person. That's why when you meet someone new, may it be your potential boss, friend, teacher, or partner, it's important to remember that this is your chance to:
1. Show them that you can keep up with your schedule.
If you will be attending a meeting or an interview, you need to always be on time. Even if someone asked you out and you're busy, that's not a valid reason to be late. Showing up on time is very important.
Believe it or not, if you want to have a successful relationship at work or in life, you need to show them that you know how important time is.
2. Show that you're presenting yourself appropriately
Let's face it, physical appearance matters. Why are first impressions important when you want to land a job or get the attention of a potential boyfriend?
It's because your appearance is the first thing that these people will notice.
If you want a successful interview or have a second date, you have to look your best. Of course, it doesn't mean that you need to look like a lingerie model. You just be neat and presentable.
Related Reading: 5 Practical Tips on How to Be in a Relationship
3. You're showing them how confident you are
When looking for a partner or someone to spend the rest of your life with, of course, you want to get to know this person first. One of the first things that your potential partner will notice is how open and confident you are.
A successful relationship is a partnership between two mature people in love.
So, if a person sees that you are confident, independent, and mature, then this is what he'll remember. This is his first impression of you that will be stuck in his mind.
This, along with the other things that he saw when he first met you will all add to the reasons why he can consider you as a future partner.
This actually works when you're applying for a job too. No one will hire you if you don't look confident.
4. You're giving a glimpse of your personality
Why are first impressions important when we're meeting someone?
No one wants to be in a relationship with someone rude, misogynistic, or anyone who has bad traits. When you meet someone new, you become observant, and you want to know how this person deals with the people around you.
Does this person yell at their driver? Does this person look down on their fellow applicants?
This sets an expectation of what you will be dealing with if you choose to be with this person. So, do first impressions matter? It does and it plays a major part in our lives.
5. You're making a person fall in love with you or disappointed in you
First impressions are keys. It can be a key to a successful relationship or an end to a first date.
If a person shows rude behaviors and is not on time on a date, that's it. There's no second date that is going to happen.
However, if you're on time, you're polite, and you have that positive and wonderful smile, chances are, your date is already falling in love with you.
Come to think of it, love, at first sight, is all about falling in love with first impressions.
First impressions – Are they even accurate?
Surprisingly, a person's first impression is most accurate when it comes to the trustworthiness and competence of a person.
But there are, of course, situations where first impressions fail.
Differences with religious beliefs, nationality, and even customs are major factors that can affect one's first impression.
It would be unfair to judge or create a first impression on someone who doesn't speak your language, right?
Then, we should also be aware that people can fake their attitudes just to create a good impression.
An example of this is when you're dating a narcissist who is a master of manipulation. Most victims of abuse won't have an idea that they're married to one until later in the relationship.
While these are some exemptions, the majority of first impressions that people create are close to the real deal.
If you are suspecting that your partner or someone you know is a narcissist, this video may help. Watch Dr. Grande as he discusses the pathological vulnerable narcissism case study.
How to leave a good lasting impression
The power of first impressions is important to all of us. We all have first impressions, and this is the start of creating something successful. May it be a relationship, marriage, or for your business, first impressions are important.
It's the key to allowing yourself to trust this person and to open up.
First impressions are a great way to filter who stays in your life. Now that we're conscious about it, how do we leave a lasting good impression?
Related Reading: How to Get a Girl's Attention and Make Her Want You
Just remember, in order to leave a positive impression on someone you just met, you have to:
You don't have to be perfect to be accepted. You just have to be real and show them who you are. Pretending to be someone you're not isn't just fooling other people. You're also fooling yourself in the process.
No matter how tired you are, smile. When you meet someone new, giving them that warm smile can lighten the atmosphere. May this be for an interview or a date, break the ice with an awesome smile.
Dress appropriately and comfortably. Believe it or not, if you're not comfortable with what you are wearing, other people will notice.
Because being late is a total turn-off. That's the reason why most dates where one is late, don't really proceed to a second one.
Maybe you've met the people who will interview you. Instead of showing them your weakness, show them your strengths. If you're on a date, instead of complaining how your day went, why not talk about positive things?
Leaving a first impression is not that hard, you just have to think, "If I would meet someone, what would I like?"
Would I like a person who's late and arrogant? Or someone who's on time and has a warm smile?
Related Reading: 20 Ways to Build Positive Relationships
Conclusion
For any relationship to start and be successful, one has to start trusting and being open.
We would only do this when we are comfortable with the other person.
It can only be achieved when we have a positive and lasting first impression.
Many have asked why are first impressions important to any type of relationship, and the answer is simple.
It gives us a reason to trust this person and to pursue more.
This is the reason why people fall in love at first sight. First impressions are also the reasons why you can land a job quickly.
Indeed, it takes a split second for someone to have an impression of us, so we better make it worth it.
Share this article on
Want to have a happier, healthier marriage?
If you feel disconnected or frustrated about the state of your marriage but want to avoid separation and/or divorce, the marriage.com course meant for married couples is an excellent resource to help you overcome the most challenging aspects of being married.
Learn More On This Topic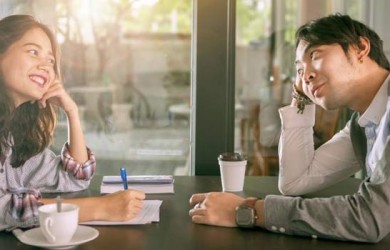 You May Also Like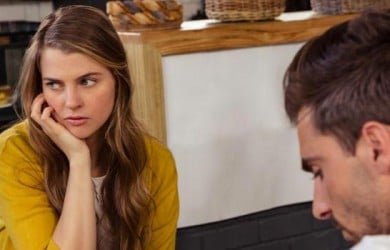 Popular Topics On Married Life