8 Rules for a Happy Marriage
"Happiness in marriage is a myth."
Many might agree to this quote and often live by it.
It is true that when two people with different personalities start to live under one roof, clashes are bound to happen. However, this doesn't imply that they can't be happy.
In the quest to building a happy marriage, both the partners should accept each other for who they're.
They should respect the differences as well.
No matter what most couples may believe in, there are people who have lived a happy married life without fighting or clashes.
There are certain rules for a happy relationship. Let's have a look at the rules for a happy marriage that these few couples follow.
Some of them are surely easy to follow.
1. Acceptance
Most couples worry about how to have a lasting marriage.
The moment they see a happy couple, they wonder the secret behind it. Well, one of the basic rules for a happy marriage is to accept the partner the way they are.
In most cases, either of them tries to change the other in some way or another. It can be a habit or behavior.
The moment you start accepting your partner for the way they are, you would see the change in your married life.
Suddenly, the agitation will be replaced with happiness.
This change will slowly take over your life and you would find yourself living in a happy married life.
2. Find your happiness
Another rule to have a lasting marriage is to find the reason for your happiness.
No one can live in an unhappy stressful marriage, at all. There is always a reason that is holding a couple together. It could be the child, or the way your partner makes you feel, or the security they provide you, or the comfort they give you.
If you're eagerly looking for steps to a happy marriage, then find the reason for your happiness in it.
If you have failed to find one, then take a call.
Also watch: How to Find Happiness in Your Marriage
3. Appreciate the imperfections
One of the secrets to a long happy marriage is to adore the imperfections.
It's a universal truth that no one is perfect. When you fall in love, you may start looking at all the positives in a person, but the moment you walk into a relationship, the imperfections start to show up and this ruins the beautiful dream you were looking forward to.
The best way to hold on is to acknowledge the imperfections and accept them with an open arm.
A perfect person is a myth.
Imperfections make us human and let's adore this. In fact, you should fear someone who is too perfect for you. Perhaps, they're hiding something.
4. Communication
One of the golden rules to a happy marriage is a strong communication in a couple.
No relationship can survive without healthy and honest communication. A couple must share their feelings and emotions with others.
They should share how they feel, what they feel and when they feel it. Without this, the rules of a happy marriage are incomplete.
5. Exciting sexual life
A happy sexual life is indeed a part of the rules for a happy marriage.
You may have an amazingly comfortable rapport with your partner, but if you have a dissatisfying sexual life with them, happiness can't be achieved.
It's essential that you also pay attention to your sex life.
Try out new things. Experiment on the bed. Try to find out what suits you both.
6. Respect each other
To love someone and to respect someone are two different things.
Often couples are in love but they fail to respect each other. When you have respect for each other you would respect their views, privacy, perspective, and their thoughts.
These small things can have a huge difference in the overall views and happiness.
7. Express love daily
What makes a happy marriage? Expressing love daily.
It makes no sense if you're in love with your partner but you are not expressing it.
Expressions can be helping them in the daily chores, surprising them often, cook them something good, go on a holiday, or do things that would excite them.
These small gestures show how much you love them. It is indeed one of the prominent rules for a happy marriage.
8. Learn something every day, together
In most cases, couples complain that there is nothing new to do or discover about each other.
As one of the rules for a happy marriage states, you both should enroll in an activity together. The more you spend time with each the more you would learn about each other. Besides, through these activities, you will be enhancing your personality.
It's not easy to be happily married.
You both should put in the effort to make things work. The aforementioned rules for a happy marriage can be a good start to consider.
Remember to respect each other, establish strong communication, be expressive and have a fun-filled sexual life.
Share this article on
Want to have a happier, healthier marriage?
If you feel disconnected or frustrated about the state of your marriage but want to avoid separation and/or divorce, the marriage.com course meant for married couples is an excellent resource to help you overcome the most challenging aspects of being married.
More On This Topic
You May Also Like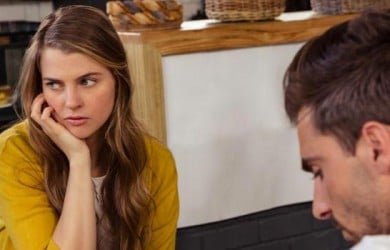 Popular Topics On Married Life