5 Ways on How to balance priorities in Marriage
Marriage is a beautiful bond between two couples, but maintaining a healthy balance between the various priorities can sometimes be challenging. Whether juggling work, family, or personal obligations, it can be difficult to ensure that each priority gets the attention it deserves.
However, striking the right balance is crucial to keeping couples' relationships healthy and strong. With so many competing demands on their time and attention, it can be difficult to figure out what to focus on and how to divide their time and energy.
In this article, we will explore five effective ways to help couples balance priorities in marriage, so you and your partner can have a happy and fulfilling life together. So, let's dive in and explore how you can make your marriage a top priority without compromising on other aspects of your life.
What does it mean to balance priorities in a marriage

?
When two people come together in marriage, they come together with their own priorities, goals, and responsibilities. So, balancing these marriage priorities is a crucial aspect of maintaining a healthy relationship. Though it can be challenging, it's an essential part of building a successful relationship.
Simply put, balancing priorities in marriage means finding a way to manage and prioritize the different areas of your life, including work, family, friends, personal interests, and hobbies, while still making time for your spouse. It means finding the right balance between these areas to ensure that none precede over your marriage.
Additionally, making balance in marriage also means learning how to compromise and make sacrifices for the sake of your spouse and marriage. To balance marriage priorities, you have to identify the things that are most important to you and your spouse and make sure you work together towards those goals.
Ultimately, achieving balanced priorities in marriage can help you to build a stronger connection with your spouse because it's all about creating a healthy and supportive environment where each partner feels valued and respected, and the relationship is given the attention it deserves.
Importance of balancing priorities in marriage
This section will explore the importance of balancing priorities in marriage. As mentioned before, when couples come together, they bring with them different sets of priorities and responsibilities. So, they need to master the art of balancing priorities to maintain a happy and healthy marriage.
Nowadays, it's easy to get trapped in a busy and chaotic daily routine, which might lead to neglecting your relationship's needs. Hence, balancing priorities in marriage is important to create a strong and fulfilling bond with your spouse.
Failing to do so can lead to misunderstandings and unnecessary stress.
When you prioritize your marriage, you invest in your relationship and future. When you work with your partner to balance priorities in marriage, you focus on what truly matters, creating a sense of security and stability that can lead to a more fulfilling life together.
Balancing priorities in marriage also means that you can handle life's uncertainties with grace and ease. Marriage life is full of challenges, and when you're faced with any of these challenges, a strong relationship that values and prioritizes each other can help you deal with it.
To ensure a happy and successful union, it's important to remember that your marriage is a partnership, and both partners need to be actively involved in balancing these marriage priorities. Doing so can maintain harmony with your spouse, strengthen your bond, and achieve common goals together.
Related Reading: 

15 Tips for Balancing Marriage and Parenting
What do unbalanced priorities look like in marriage?
When it comes to a marriage where you and your spouse have different priorities, balancing them is one of the biggest challenges. In a marriage where priorities are unbalanced, it can lead to resentment, frustration, and a communication breakdown. One or both partners can feel neglected, unimportant, or unappreciated.
Provided that unbalanced priorities can strain your relationship, what exactly does it look like in marriage? Unbalanced priorities can manifest in many ways, some of which include: neglecting each other's needs, focusing on external factors, putting children first, lack of compromise, overworking, and so on.
A marriage where one partner prioritizes their individual needs and interests over their spouse's needs and goals is considered a marriage with unbalanced priorities. This could be by spending little time with their spouse or family, which can result in neglect of emotional and physical needs, leading to feelings of isolation.
In some cases, unbalanced priorities may be due to overworking and focusing on external factors. In a marriage where one partner is constantly working and focusing on things outside marriage, the spouse can feel unimportant, neglected, and unappreciated, resulting in a breakdown in communication and intimacy.
In a relationship with unbalanced priorities, one partner may refuse to compromise or consider the other's needs and wants. This can lead to one or both partners feeling unheard, unimportant, lonely, and dissatisfied. Without compromise, it's nearly impossible to create balance in marriage.
To know more about behaviors that can destroy your relationship and signal unbalanced priorities in marriage, check out this great video on common relationship mistakes that can hamper your marriage.
Whatever could be the cause, unbalanced priorities in marriage can lead to communication breakdown and lack of intimacy, which can harm the overall health of your marriage. Recognizing these signs of unbalanced priorities and taking steps to address them before they cause irreparable damage is important.
Top 5 priorities in marriage
When it comes to maintaining a healthy marriage, there are several priorities that couples should focus on, and it cannot be easy to know where to start. Here are the top five priorities that you should be at the forefront of your marriage:
1. Trust
Trust is key to any good marriage. It is one of the top marriage priorities you have to maintain in your marriage. It's important for you as a couple to be open and honest with one another and to trust that your partner has their best interests at heart.
Related Reading: 

20 Ways to Rebuild Trust in Your Marriage
2. Communication
Open and honest communication is the foundation of any successful relationship. Both partners need to talk openly and honestly with one another when they feel to be heard and understood and to listen to their partner's words actively.
3. Quality time
Making and spending quality time with each other is essential for maintaining a strong and healthy relationship. It could be as simple as a regular walk or having a date night once a week together. Blieszner et al. (2019) reveal that building this kind of friendship will prevent feelings of isolation or neglect.
4. Shared values and goals
A shared sense of purpose and direction is essential for a strong and happy marriage. When you support one another in all aspects of life, it can help strengthen your marriage, ensure that both of you are moving in the same direction, and help to navigate challenging times.
5. Intimacy
This is an important part of any marriage, both physical and emotional. You need to be intimate with your spouse regularly, whether that means being physically affectionate or simply having deep conversations.
By prioritizing these five key aspects of a balanced marriage, you can work with your spouse together to build a healthy and lasting relationship.
Related Reading: 

Best Tips For Growing Intimacy In Marriage
5 ways to balance priorities in marriage
Balancing priorities in marriage can be a challenging task, but it's essential for the long-term success and happiness of the relationship. Here, we will explore 5 effective ways to balance priorities in your marriage.
1. Communicate openly and honestly
According to Karney and Bradbury (2020), couples need to be able to openly, honestly, and effectively discuss their priorities and responsibilities with their partner and to listen to their perspective as well. By doing this, you can find ways to work together to balance your priorities.
Related Reading: 

10 Reasons Why Communication in Marriage Is Important
2. Identify your shared priorities
Try as much as possible to make time and sit down with your spouse and identify the priorities that you share. By focusing on these shared priorities, you both can work together to achieve common goals and avoid unnecessary conflict.
3. Create a schedule
Creating a flexible schedule that includes both individual and shared priorities is important. J. Coleman and Coleman (2012) note that this can help you manage your time more effectively and ensure that you can both prioritize your responsibilities. Also, it helps you both feel more organized and in control of your time.
4. Be willing to compromise
This is essential in any relationship, and it's particularly important when it comes to balancing priorities. Be willing to adjust your schedule and take on additional responsibilities when your spouse needs support. Doing so will let you find a balance that works for both of you.
5. Practice self-care
Taking care of yourself is crucial for maintaining not just a healthy marriage but also a balanced one. Take care of yourself, and encourage your partner to do the same. By doing so, you'll be better equipped to support your spouse and manage your shared priorities.
Always remember a successful marriage is built on teamwork and mutual support. By doing these things, you can find a balance that works for both you and your spouse and enjoy a happy life together.
Related Reading: 

The 5 Pillars of Self-Care
Final thoughts
In the long run, it is essential to prioritize your spouse and work together to achieve common goals. However, balancing priorities in marriage is not always an easy task. It requires effort, commitment, and a lot of communication from both sides involved.
By recognizing signs of unbalanced priorities and implementing the five ways of addressing them discussed in this article, you can work together to prioritize your relationship and keep their marriage strong.
Remember, a successful marriage is not about achieving perfection but about consciously prioritizing and nurturing it. Be always flexible with your spouse. Doing so can create a harmonious, balanced, and fulfilling marriage filled with love, respect, and happiness.
Share this article on
Want to have a happier, healthier marriage?
If you feel disconnected or frustrated about the state of your marriage but want to avoid separation and/or divorce, the marriage.com course meant for married couples is an excellent resource to help you overcome the most challenging aspects of being married.
More On This Topic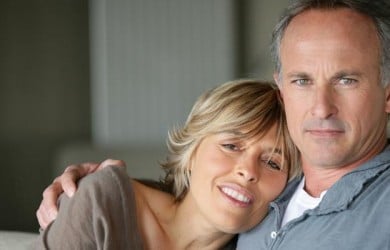 Recent Articles
You May Also Like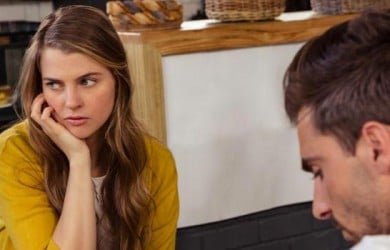 Popular Topics On Married Life