20 Things You Should Know Before Tying the Knot
Spending your life with someone else is not an easy decision to make! That's why it's important to take the time to get to know your spouse-to-be and make sure you are on the same page about what kind of a couple you want to be after tying the knot.
You should never rush an engagement or a marriage.
It's time you spend dating that helps you develop a marital friendship, learn how you get along under pressure, and where you stand on the tricky issues in life.
Related Reading: 

Important Things to Consider Before Getting Married
20 things men should know before tying the knot
Getting married is one of the most important decisions people make. Before getting married, you should know where you and your partner stand. There are so many things couples should talk about before marriage that would help avoid any feuds after tying the knot.
There are things you should know about your partner, there are legal things to know before getting married, and there are so many other factors to keep in mind.
Even thinking about how much brainstorming you have to do before you say "I do" can make your head spin. Here is a list of the top 20 things you may want to talk about before tying the knot that will help you catch your breath.
1. Annoying habits
Does your spouse forget to lock the door? Are they messy while you're a complete neat freak? Does your spouse hum songs constantly, or are they glued to their phone?
Studies show that 1 in 10 couples admit to checking their phones during sex. Not exactly a picture of romance!
Here's some marriage advice 101: If these annoying habits bug you while you're dating, they are likely to irritate you tenfold once after tying the knot.
Learning about any eye-roll-worthy habits before deciding to marry your partner can help you make a better decision about who you want to spend the rest of your life with.
2. How will you handle the finances
Studies show that out of 748 instances of conflict between 100 married couples, money was the most repetitive and salient to partners than other topics.
Finances can become a topic of heated arguments, fights, and misunderstandings after tying the knot. Therefore, money matters are among the few very important things to discuss before marriage. This will save you both a lot of grief in the future.
Discuss your savings and debts, as well as how finances will be shared during the marriage.
Related Reading: 

Tips on How to Have the Money Talk Before Marriage
Watch this couple talk about how they combined their money post-marriage to make it simpler for you.
3. How you deal under pressure
Dating is all about getting to know your spouse and seeing how well you get along together.
It's also about giving the relationship time to mature and discover how you both react when unforeseen circumstances befall.
A study about what qualities contribute to a lasting marriage revealed that adaptability is essential in a healthy relationship. Couples must be able to roll with the punches and adapt to new situations and circumstances.
4. If you can trust each other
Whether you got engaged after a year of dating or you took your own sweet time, trust is essential for a healthy, thriving relationship. You must know that your spouse is trustworthy and loyal before tying the knot with her.
Before getting engaged or married, ask yourself these questions.
Does your spouse tell your secrets or guard them with their life?

Is your relationship based on loyalty and monogamy, or does your partner sneak around or hide things from you?

Is your spouse responsible, or do you feel wary of trusting them in handling essential matters?
These are some crucial questions about trust that you must ask yourself before getting married.
Related Reading: 

Tips to Build Trust in a Relationship With Your Partner
5. What role the family will play
Being close to each other's family is great for couples planning on tying the knot, but there are questions you should ask before you pop the question.
Discuss these things with your partner when things start to get serious between the two of you.
Should your family be informed of important decisions? What happens if you don't get along with one of your partner's relatives? Will family members be given a key to your home or be able to walk in freely?
6. Sexual chemistry
Research indicates that marital satisfaction was significantly associated with sexual pleasure. This is mainly because of the emotional connection a couple develops during intimate moments.
One piece of marriage advice you should follow is to learn about your partner sexually before walking down the aisle.
If you have not yet had sex or are waiting for marriage, you can still practice healthy sexual communication by discussing what you're interested in and what your expectations are.
The sex life you will have in your marriage is one of the important things to consider before getting married.
Related Reading: 

The Importance of Sexual Compatibility in a Relationship
7. Your pasts
It isn't always pleasant to talk about past relationships with someone you're in love with. It can stir up jealousy and feelings of insecurity, but it's essential to get to know your partner's history before you settle down with them.
For example, has your partner ever cheated on a spouse? What if they have cheated in all of their past relationships – would this make you feel confident going into marriage? These are things couples should talk about before marriage.
Filling in the blanks to your partner's past relationships can help you make an informed decision about your marriage. Having a conversation with your partner about past relationships, why they ended, and the traumas they may have caused is one of the important things to do before marriage.
8. Career goals
How much do you know about your spouse's work?
For example, where do they see themselves in five years, career-wise? Do they currently have a stable job? Are they planning on changing careers or relocating for work at any point? Does their work involve travel that would keep you apart for extended periods?
Careers make an important part of our lives, and knowing where you both are headed with this can help you decide how your marriage will work out.
Related Reading: 

Keys to Career Success Along With a Thriving Marriage
9. Great relationships take hard work
The truth is that perfect marriages take consistent attention and work every day. You should start building a solid foundation from the time you are dating. There are things you should know about your boyfriend or girlfriend before they become your life partner.
Both partners need to be willing to put in the effort required and work together as a team to ensure that their marriage stands the test of time, and knowing this before you tie the knot can help you build a perfect marriage.
10. How will you communicate with each other
Your ability to communicate plays a crucial role in how successful your marriage is going to be.
In a study of 886 divorcing couples, 53 percent cited not being able to communicate with one another as a major cause of them growing apart.
This statistic shows just how important it is for couples to learn the art of healthy communication. Communication and comprehension are two of the most important things in a marriage or any relationship.
Before you and your partner get married, setting up common channels of communication is necessary.
Talk about how you will handle this crucial factor in your marriage. Set up rules that will help you navigate through this process more smoothly and effectively.
Related Reading: 

Steps to Effective Communication in Relationships
11. There will be times when you want to give up
We are human, after all, and there will be times when we feel we are falling short. But this doesn't mean that your relationship is a failure. Marriage is bloody hard work, but it is a gratifying and joyful experience as well.
Talking about how you will handle times when it gets tough can help you survive the rough patches in your marriage, if and when they arrive.
12. Where you stand on kids
You may not be planning on having kids anytime soon, but it's still a good idea to get to know how your partner feels about becoming parents one day. Kids are among the most important subjects when it comes to the list "things you should know before tying the knot."
Just because you don't want them now doesn't mean you'll never want them. A critical piece of marriage advice is that if you want children and your partner does not, do not go into the marriage hoping they will change their mind. This will only lead to resentment and heartbreak.
Related Reading: 

How to Decide When to Have Children with Your Partner
13. People can and will change
People can and will change simply due to time, stress, or a shift in situations. You have to remember that a marriage is about two completely different individuals coming together to try and meld two lives into one. It's hard because we all have our demons and battles.
There may be times when you get completely blindsided by your partner. What we need to do is cultivate a mindset that not only has healthy boundaries but also understands the need to adapt to change.
Talking about how you both will handle how the relationship and you evolve can help you a great deal later in life.
14. Marriage is more than just a wedding
It's easy to romanticize the act of marriage by getting carried away with the glamour and festivities of the wedding day. Ideally, you will already have a relationship that reflects the values and qualities of a solid marriage before you even get married for real.
While the act of getting married may shift and cement your relationship on a deeper level, you must remember that a good marriage is made over time and not overnight. Meanwhile, you must also not forget that the marriage knot can be fragile and needs consideration and love to sustain.
Related Reading: 

Are You Planning For A Marriage Or Just A Wedding?
15. Strong foundations mean a strong marriage
This means paying attention to the core principles that keep a couple together. Communication, transparency, trust, love, forgiveness, and teamwork are keys to a healthy marriage.
When we set ourselves up with a firm foundation from the start, all the other problems or qualities become easier to overcome or achieve.
So often, people are willing to settle or just don't see the red flags. Don't get me wrong, even with a great relationship, you will still have your problems, but a tree with deeper strong roots always weathers the storm easier.
16. Any serious issues in the relationship
Issues like addiction, alcohol, food, sex, workaholism, television are not pretty. If there are any of these severe issues in the relationship, it is essential to address them and make sure you or your partner are clean before walking down the aisle.
While there is no sure-shot answer to how long you should date before marriage, it is essential to get significant issues out of the way before deciding to take that jump. Addictions can ruin your marriage eventually and may also be a big challenge if and when you have kids.
Related Reading: 

Relationship Issues and How to Solve Them
17. The living situation
You could try living together before you get married if that is something you feel will help. However, what remains important is to discuss the living situation post your marriage. Will he or she move into your apartment, or will you move into his or her?
It is also essential to agree on some living habits and find common ground for doing things in your new home.
18. Expectations from the marriage and each other
What do you assume the role of a wife is in a marriage?
You'd be surprised how many couples just "assume" that the wife is going to do certain things daily.
You could have this conversation with your partner yourself or in the presence of a professional. But it is better to do this before you decide to get married than to do it afterward, as it can lead to unmet expectations and resentment in marriage.
Related Reading: 

Sharing the Same Expectations in Marriage: Is it important?
19. How they travel
Travel tells you a lot about the other person. Before tying the knot with your partner, make sure you have traveled with them at least once.
This helps you understand their values. how they look at life, and their interests.
If you are wondering "what to do before getting married", and have not taken a trip together yet, take one right before your wedding. It may help you take some time off and put your relationship through an important test.
20. How your partner behaves during fights
No one wants to fight with their partner, and everyone wants a happy, healthy relationship, knowing how your partner behaves in a fight with you is very important before tying the knot.
Talk about what happens when you fight, because some conflicts between couples are just inevitable.
Anger management issues, turning violent, or just refusing to listen are some things you should know about your partner as they can be factors that eventually lead to the two of you not being able to sustain the marriage.
Related Reading: 

Questions to Ask Your Partner Before Marriage
20 things women should know before tying the knot
Marriage can make you question everything and anything about your life. It would be best to be sure that you and your partner are on the same page about life post marriage.
There are some legal things to know before getting married. There are also some topics couples should talk about before marriage to lead a happy married life.
If you are contemplating "When should we get married?" make sure you know these things before deciding to take the leap of faith.
While getting to know each other is a long process that continues even after marriage, here are the top 20 things you may want to talk about before tying the knot.
You may feel not in love sometimes
Though you and your partner love each other, and it feels great, there will always be times when you will feel detached and not in love after tying the knot.
You need to know that you may feel that you and your spouse are not aligned, but you need to remember why you started something beautiful.
The foundation and core of your relationship will eventually get you through tough times.
2. Discuss what breaking trust means to you
You need to discuss with your partner the deal-breaker of the relationship. Some people love monogamous relationships, and some prefer more open relationships. To each their own.
You need to discuss what betrayal means to you, is it emotional or sexual.
You need to discuss whether it's emotional involvement with someone or flirting or sending texts, or sleeping with someone else.
Couples should know if they stand on the same grounds when it comes to breaking trust. You should discuss what is acceptable behavior in your relationship before tying the knot.
3. Talk about your expectations from each other
It is essential to know what your and your partner's expectations are from each other. The little things do count so keep track of whether you would like to be interested in something your partner is interested in or not.
Similarly, it would help if you talked about every tiny detail you think you will expect from your partner and what he expects from you. It will help your marriage to grow more sustainably.
4. Discuss the privacy of your relationship
Before you walk down the aisle, you need to make sure that you and your partner know that the rules of privacy will change.
When you are dating, you discuss every detail of your relationship with friends or people you confide in, but after marriage, the scenario changes. What happens between you two stays between you two.
You need to understand that fights are a part of every relationship, and you can't blow off steam by ranting on social media or anyone.
You will be mad and need to let it out so, It is better to lean on a trusted friend or seek professional help.
5. Be financially independent
Financial independence gives you a sense of confidence, and having a solid grasp on your finances will always help you in your marriage.
Financial matters can turn ugly between couples, and you have to understand that even after you are married, you do not necessarily need to combine all the things.
You both need to be financially independent to know your worth. It will also help you get on your own if things don't work out.
6. Check if your sense of humor matches
A man who can make you laugh can make you fall in love over and over again. If you and your partner match the sense of humor, you both will likely fight less after marriage.
A similar sense of humor will always bring positivity to a relationship.
A different sense of humor can lead to arguments or worse, it can hurt someone's feelings.
It may not seem significant when it comes to the list of things you should know about your partner before getting married, but it is one of the most important factors. See if his crazy matches your crazy.
7. Are you okay with the "differences"
Opposites do attract, but it might not always work out. You need to understand that no matter how similar your personalities are, there will always be some differences.
You need to accept and respect these differences. You should talk about these differences and decide on how you both will deal with them.
8. Talk about parenting
Planning to have a baby is one thing, but raising a kid together is an entirely different deal. You need to discuss the responsibilities you and your partner will share when the baby is born.
There are many things that you might consider discussing, such as; What would be your partner's parenting style?
What kind of family traditions would your partner want to implement? What type of child care would you like to have?
There are so many things to consider before tying the knot.
9. Talk about work-life balance
An irregular work-life balance can put a strain on your marriage. You need to discuss if you or your partner prioritize work over other aspects of life, and if so, what those aspects are.
Keep in mind that your life will change after marriage, and being available for each other is as important as any other thing to sustain a successful marriage.
10. The "Me Time"
You both are going to together 24*7, and however magical you want it to be, the monotony will take you down the road where you need some time alone for yourself.
Couples always go through this tough time of adjusting with each other especially if they have different lifestyles. You need to talk about spending some alone time once in a while. It can be a helpful discussion before deciding to marry.
11. Household chores
Bickering about household chores can become a regular thing after tying the knot. It is better to discuss it before you get married. There will be conflicts over who would look after the kitchen or laundry or house maintenance etc.
You need to know how you both are going to work it out together. You need a plan to distribute the responsibilities keeping your and your partner's preference of chore in mind.
Discussing everyday life might let you learn new things you should know about your partner.
12. Religious and political views
Though you both can easily get away with different religious and political views, some couples have a hard time accepting that their spouse has a different opinion about religion and politics.
From which festival or holiday to celebrate to which place of worship you will go, there is a lot to discuss before getting married to each other. If you are not on the same page, you might want to discuss and resolve the issue before saying your vows.
13. Importance of physical appearance
It's one thing to go on a date with someone, but marriage is another dimension. It may sound cliche, but married couples have a problem with their partner's appearance after some years.
It can be related to body weight, fitness, hygiene, clothing choices, grooming, etc.
You need to discuss and find a way to present your opinion about each other's appearance. It will help you both meet the expectations and decide how to go about it with time.
14. Falling in love from time to time
A strong marriage is built out of continuous efforts. There will be times when you feel most loved, and then there will be times when you will miss the feeling of being loved.
Talk about how you will work on the situations if you or your partner starts to feel that you both are drifting apart. It would be helpful if you had a plan to rescue your relationship in the future.
15. Sharing your feelings
Life gets busier and it gets hard to communicate with each other. Being married, and not able to share your feelings can get frustrating. You should talk about how you will take out time to talk about important things.
You both should know how and what makes it easier to share your feelings with each other.
16. Forgiveness is the key
Marriage is a serious commitment. A long-term relationship is built when two people are ready to forgive each other and move forward together.
Even the best person in the world has flaws. It would be helpful if you both can learn how to forgive easily and move past disagreements. It will make your marriage thrive longer.
Marriage is far less romantic than novels and movies. As a couple, you need to set realistic expectations together. A perfect couple is a myth, and every couple is working towards perfection with their reality.
Talk about how you are going to build your life as a couple practically. If you enter this marriage with unrealistic goals, your bubble might pop soon after tying the knot. It will help if you and your spouse discuss what you want to make out of this relationship in the future.
18. Who would quit the job if necessary
There can be many scenarios where one of you might have to quit your job; Childcare, a cross-country move, etc.
You should discuss it and get clarity before you get married. You both should know if you are flexible or not when it comes to career switch or quitting the job. You will also learn if your partner's career will be prioritized over yours or not.
19. Changing the last name
It's an individual choice. Some women like to take their husband's last name, and some like to keep theirs.
There are so many pros and cons to changing your name. You need to discuss it with your partner and clarify if they want the same thing.
20. Counseling
A happy marriage is built by blood and bones. There will be difficulties and you might need to seek professional help. Before tying the knot, ask your partner if they are comfortable with counseling.
Make a plan for times when things may go out of your hand, and you both need professional help in your relationship.
Conclusion
Love is blissful, especially when you know you've found the right person to spend the rest of your life with. Start your marriage off right by getting to know your partner, learning how to communicate together, setting goals, and getting on the same page about your future.
Doing these things before tying the knot will set you off for a happy, healthy marriage.
Also Try: 

Before You Get Married Quiz
Share this article on
Want to have a happier, healthier marriage?
If you feel disconnected or frustrated about the state of your marriage but want to avoid separation and/or divorce, the marriage.com course meant for married couples is an excellent resource to help you overcome the most challenging aspects of being married.
Learn More On This Topic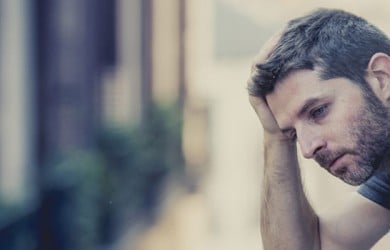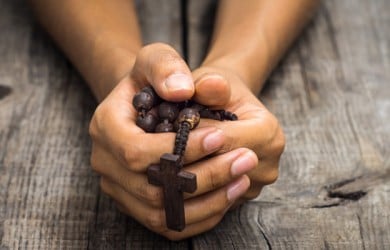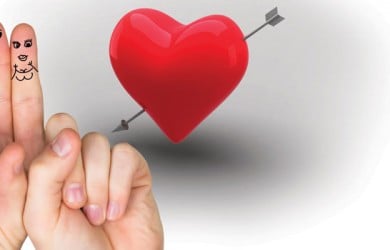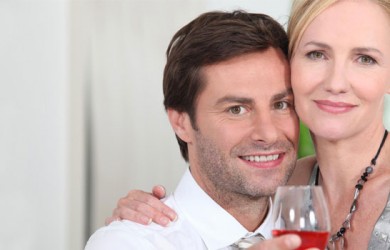 You May Also Like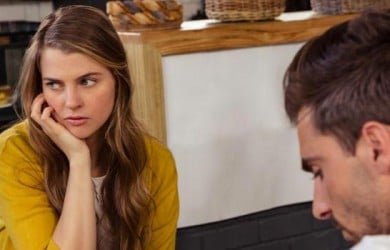 Popular Topics On Married Life