Are You Planning For A Marriage Or Just A Wedding?
Your wedding is an unforgettable day that you will look back on fondly for the rest of your life. But, a wedding is one day, a marriage is the rest of your life. Planning a wedding is fun and exciting, but there is a lot more planning the two of you should be doing before exchanging your vows. Dedicating yourself to someone for the rest of your life is serious business. It's a personal commitment that lasts a lot longer than it takes for you to plan your special day.
Before tying the knot, it's important to make sure you plan for a marriage and not just a wedding. Here is the conversation you should have before tying the knot to make sure you are both all-in for a lifetime of marriage, not just a day.
The wedding trap
Some women can be heard saying that they are ready to get married, even when they don't have a partner! This is a woman who desperately wants a wedding, not a marriage. A wedding is planning a party or a celebration where friends and family come together. It's exciting. It's fun. It's a lot of attention being focused upon you and your partner. It's a day you'll remember for the rest of your life but it isn't a marriage.
What is a marriage?
Marriage is wonderful as much as it is hard. Marriage means being there for one another through the good and bad, and there will be plenty of both to go around. Sick family members, emotional difficulties, money troubles, becoming a family together. This means taking care of one another when you are sick, when you need a shoulder to cry on, making meals for one another, being courteous of the other's needs.
Being married means working through the frustrations about boredom, sex, family, finances, and more. It means putting someone else before yourself, having the patience for one another, and being each other's best friend in the world. It means fun weekends, Sunday breakfast, binging your favorite television shows, working out together, laughing, traveling, sharing your deepest thoughts, and never feeling alone.
How to plan for a marriage, not just a wedding
Asking questions is a great way to get to know your partner better, especially if you are about to get married. These are fantastic questions to see what you both want out of your life, how you plan on handling difficult situations, and where you see yourselves in the future. Here are some key questions to discuss so that you know you are planning for a marriage and not just a wedding.
1. Falling out of love
Marriages are rollercoasters of emotions. You may always love one another, but you may not always be in love. Are you committed to staying together even when you don't feel a loving connection? How do you plan on rekindling your romance or patiently waiting to come back together if you fall out of love, or grow bored of one another? It isn't the most romantic thought in the world, but it is a practical discussion you should have before entering a marriage.
2. Dealing with the unexpected
Unforeseen occurrences such as sickness, the death of a loved one, trouble conceiving, or loss of income are heavy trials for a couple. How do you both deal with unexpected situations? Practice patience and foster a positive attitude to help you better deal with potential trials in the future.
3. Why are you getting married?
Besides the fact that you love one another, why are you getting married? Do you have the same goals and beliefs? Do you see how you would be a beneficial partner to your mate and vice versa? Are you giving, patient, loyal, and do you deal with conflict well?
Make it your mission as a married couple to remove the word 'divorce' from your vocabulary. Divorce is not a seven-letter word to throw out whenever you are having an argument. Making the agreement with one another to remove the D-word will give you comfort and peace of mind, knowing that when things get hard you will both put in the effort to fix it.
Recommended – Pre Marriage Course Online
4. Do you want children?
This is a big conversation that you should have before getting married. Starting a family is a lifelong dream for some, and not so much for others. Seeing where you and your mate stand on the issue now will help you to come to a conclusion about your future together. Will you start a family, wait a few years, or remain a two-person family? This is an important question that should be asked.
5. How can you make your partner happy?
Making your partner's emotional and physical needs and happiness a priority is key in having a long-lasting, happy marriage. If each partner is always striving to genuinely put the other first, you'll be in a competition of kindness for the rest of your lives – and that's not a bad place to be! If you are planning for a marriage and not just a wedding, you will be looking for ways to make your partner happy now and forever.
6. What are your values and beliefs?
It may not seem important while you're dating whether you both share the same religion, political views, and moral standards, but as the years roll by into marriage you'll find they do matter. They matter a lot. Now is the time to see how your values line up and how you will deal with any glaring differences in the future of your marriage.
7. Where do you see yourselves in 5 years?
This is a conversation that is mutually beneficial before getting married. Where do you see yourselves living; City, suburb, country? Couples sometimes have vastly different ideas about where they want to settle down. This information is essential to planning your future as a family and as a working couple.
Even if you have discussed all of the above, this still sets a great timeline for when you see certain milestones happening, such as having children, moving, buying a house, and more.
Share this article on
Want to have a happier, healthier marriage?
If you feel disconnected or frustrated about the state of your marriage but want to avoid separation and/or divorce, the marriage.com course meant for married couples is an excellent resource to help you overcome the most challenging aspects of being married.
More On This Topic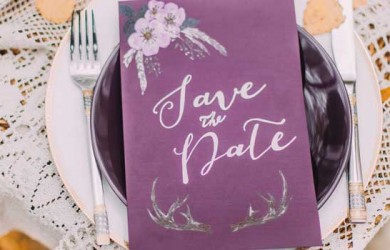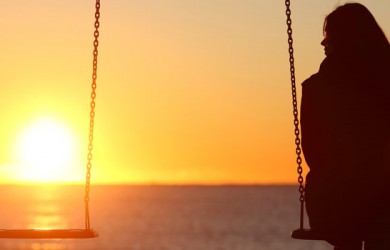 You May Also Like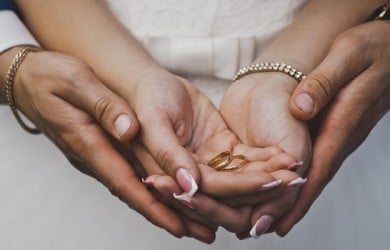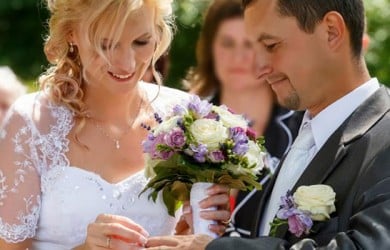 Popular Topics On Getting Married