100+ Romantic Wedding Vows for Him and Her
It is life's most romantic moment: tying the knot with the person you love. Thankfully, you and your fiancé are on the same page: you want to include romantic wedding vows in your ceremony.
Selecting romantic vows that use lyrical, love-fueled language is a great way to convey to your wedding guests just how much your "love cup" runneth over.*
Romantic vows should mirror what is in your heart.
Still, trying to figure out where to begin? Researching what to include is one of the most enjoyable tasks of planning a wedding.
So settle back with your fiancé, grab a cup of coffee or pour yourselves a glass of wine, and let's look at how you might up the romantic factor of your romantic wedding vows.
Romantic wedding vows for her
You want to put your feelings into words when you are in love and let your soon-to-be husband know how deep your love is. These examples of romantic wedding vows for him will surely inspire you:
" I promise to be your navigator, best friend, and wife. I promise to honor, love and cherish you through all life's adventures. Know that I am always here to support you and be your best friend. (Name of the groom), remember that wherever we go, we'll go together."

"Beloved, I choose you and promise to choose you as my husband every day we wake. I pledge I will laugh with you, cry with you, grow with you, and craft with you. Loving what I know of you and trusting what I don't yet know, I give you my hand. I give you my love. I give you myself, the good, the bad, and the yet to come."
Romantic wedding vow for him
When planning for your wedding, you want to find the most romantic weddings vows for your wife-to-be. Here are some examples:
"I pledge to remain, not just your husband, but also your friend. I will always show

interest

in your work and value your ideas. I promise to be with you in your heart and keep you safely in mine."

"Love, for me, I do' really mean, 'I will.' It means I will dedicate myself to you and take your hand in a spirit of adventure. Life may bring us challenges, but as long as you are with me, I know we can surpass any hardship. I love and respect you so much, and I can't wait to start our life as husband and wife."
Romantic wedding vows to make her cry
Who doesn't want to give out romantic wedding vows to make her cry? In your marriage, make her cry because of your sweet words and not because of heartaches.
So, if you want touching wedding vows for the woman you love, get inspired by these:
"Forever with you, my love, simply will not be enough, but from this day forward, I vow to make the most of every moment."

"I'm beyond fortunate because I found my way to you. My love, my wife, I am not perfect, but I will do my best to see you smile and support you in your endeavors. I am not just your spouse but also your biggest fan."

"I take you as mine, knowing and loving your strengths and faults. I offer myself to you as your spouse and companion with all of my strengths and faults. I will be there for you in your times of need, just as I know I can turn to you when I need a guiding hand."

"Sweetheart, I am not perfect, but this imperfect person stands before you, thanking you that you chose me. Remember that you're everything I ever dreamed of and will ever need. Our love for each other is heaven-sent. Today I vow to be here with you and for you, forever and always."
Related Reading: 

14 Cute Vows To Give Your Marriage Ceremony An Endearing Edge
Romantic vows from bride to groom
A woman will do her best to create the sweetest and most sincere romantic vows from bride to groom. She will want her groom to know and feel how much she loves him, and here are some inspirations:
"Today, surrounded by all our loved ones, I choose you to be my partner in life. You know how proud I am to join my life with yours. I promise I will support, take care of, and love you always. For as long as we shall live, you will be my love forever."

"My love, I give you this ring. Wear it with love and joy. I pledge to you my faithfulness to show you the same love as Christ showed the Church when He died for her and to love you as a part of myself. We shall be one and will always be in His sight – forever."

"I always tell you that I love you, and now, in front of all these people, I still want to say I love you and thank you for loving me, too. Let's live the best life together."

"I vow to be as much of a rock for you as you have been for me. As long as we have each other, we can surpass even the hardest trials."
Soulmate romantic wedding vows
Realizing that you have found your soulmate will bring you happiness, and getting married to this person will make you want to create the best soulmate romantic wedding vows.
Let's check out these romantic vows for weddings.
"I can say I love you every day, but that's too often used today. So (name), get used to always reminding you to be healthy. From now on, I'm doing this to ensure you have a long and healthy life. We'll spend those years, and even decades, together."

"What a beautiful day! The sun shines on us on our wedding day, and how can it not? Having our hearts beat as one will not just warm us up, but it will also keep the fire of our love strong. I give you this ring as a sign of my eternal, and never-ending love."

"They say love is like magic and I couldn't agree more. When I first met you, you seemed to appear out of nowhere. But like magic, our love blossomed. Today, as we wed, I look forward to unlocking the world's mysteries with you by my side. After all, every good magician relies on their assistant."

"You told me I glow, but let me tell you a secret. It's all because of you. Because of you, I laugh, I smile, and I dare to dream more than I ever have. Thank you for the miracle of you. You are, and always will be, the love of my life, soulmate, and person."
Most romantic wedding vows
The most romantic wedding vows come from the heart, so here are some inspirations for you.
"From now on, I'll experience falling in love with you daily. Do you know why? Every time I go home from work and see you waiting for me at home is enough for me to get butterflies again."

"In faith, honesty, and love, I take you to be my wedded wife/husband, to share with you God's plan for our lives together, united in Christ. With God's help, we will work together to strengthen and guide each other."

"My beloved, today we begin our lives together. I promise to be your lover and your companion and friend, loving you when life is peaceful and painful during our successes and failures. I promise to love and cherish you from this day forward, my wife/husband and my other half."
Related Reading: 

Beautiful Wedding Vows for the Second Time Around
Romantic vows for him
Looking for romantic wedding vows for him to her? We'll give out some inspiration so you can create your wedding vows based on your experiences and promises. Here are just a few romantic vows for him:
"Today, I stand before you as a person with no reservations, choosing to spend the rest of my life with the woman for whom I have the utmost respect and love. I will grow with you in mind and spirit and live together all the days of our lives."

"I vow to kiss you every single day, as we do today – with love and devotion. Each kiss promises that you will be the only woman I will love and a solemn remembrance of our wedding vows, joy, and everything we share."

"I vow to be as much of a rock for you as you have been for me. Remember that a happy marriage is a long conversation that feels too short, so let's talk each day and spend our lifetime creating memories."
Now that you are married, it's a must to know the secret to a better relationship through communication. Therapy in a Nutshell, LLC, by Emma McAdam, discusses them here:
Romantic vows for her
For this special day, any woman in love will want the best romantic wedding vows for her beloved husband. Romantic vows for her should come from the heart and can be inspired by some of these examples:
"I pledge to honor you, love you, and cherish you as my husband today and every day. I promise to hold your hand and take on whatever life gives us."

"I can describe our love as a friendship that caught fire. It lights our lives and warms our hearts, and the flames continue to burn each day. Day by day, my love and respect for you increases, and I will do my best to make you see how much I love you."

"From this day going forward, your happiness becomes my happiness, your problems are my problems, your heart is my heart, and your dreams will also be my dreams. Today, we become one and we will do everything to live the best life."
Romantic marriage vows
Who doesn't want to read romantic marriage vows? May it be for your upcoming wedding, or if you are just in love and want to remind your spouse of your promises, these could help you.
"I can't believe it. We're here today saying our vows, promising to be each other's "person." Let me tell you something. I have always dreamed of being your spouse, and from now on, I'll show you what my love truly means."

"I stand by you, a rock to lean on, a shoulder to cry on, a pillow to rest your head on. When everyone else isn't, I will be there. I will understand you even if everything is a mess. Even if it becomes difficult, I will be there for you. Today, my wife/husband, remember my promise of love."

"My love, I vow to have the patience that love demands, to speak when words are needed, to be quiet when you need space, and to hold your hand when you think life has been too much."
Unique romantic wedding vows
There are unique romantic wedding vows that are sweet, funny, and touching all at the same time.
"My beloved, know that you will be my priority from now on. Everything I do, I do for you, and I vow to always put you first, even during football season."

"Life may give us so many reasons to give up on each other, but I promise to hold on. I will remember this day that I said my vows to you and promised that I won't keep score, even when I'm

winning

because I know you hate losing."

"When I say, "I do," I don't mean the dishes, laundry, and even picking up all the clothes in our home. When I say, "I do," it means I accept you as a whole, even though you forget things. All in all, "I do" means I accept you for who you are, and I have loved every part of you since the day we met and until we grow old."
Related Reading: 

Unique Romance Tips for Married Couples
Final takeaway
These are just a few ideas to consider as you put together the most romantic wedding vows you have dreamed of.
Whatever you select, be it poetry, song or readings; make sure it reflects what is inside your heart. Think of your partner when you compose your vows.
These words should fill the wedding venue with a feeling of love, promise, and hope. Yours will be a ceremony to be remembered!
Share this article on
Want to have a happier, healthier marriage?
If you feel disconnected or frustrated about the state of your marriage but want to avoid separation and/or divorce, the marriage.com course meant for married couples is an excellent resource to help you overcome the most challenging aspects of being married.
More On This Topic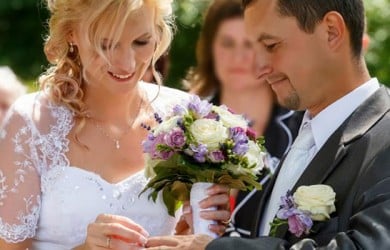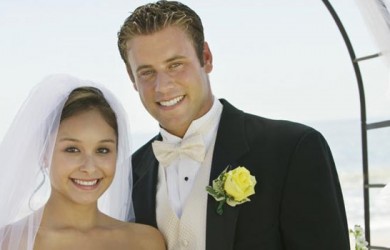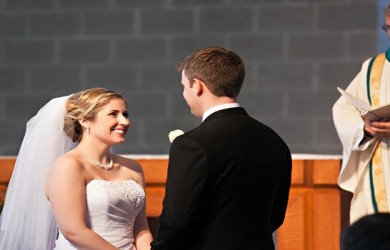 You May Also Like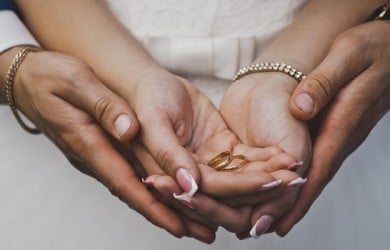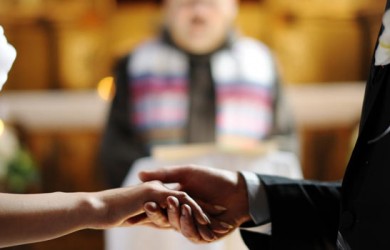 Popular Topics On Getting Married