Check Spiritual Compatibility with Your Partner Before Tying the Knot
Marriage, sex, and falling in love is deeply spiritual.
There are scientists who are doing all they can to prove that all emotions are just electrical impulses in our brain reacting to hormones or primal instinct. But they never bothered explaining why these electrical impulses make us feel the way we do.
We know feelings exist and we also know that there are energies inside and outside our body that influence our general mood. Besides, electric impulses are also a type of energy.
So, what has all that got to do with marriage, sex, and falling in love?
Until scientists prove otherwise with their peer-reviewed theories, clinical tests, and weird science experimentations, we know beyond reasonable doubt that falling in love resonates deep within our (unproven to exist or not exist) soul.
So what is our Soul?
Depends on who you ask really, everyone from new-age esoterics to thousands of year old religious beliefs, has an opinion.
What we do know is that there is something deep inside us too complicated for modern biology to explain adequately but empirically proven. Something that reacts to stimuli and makes us act, react, and feel in ways that defy rationality.
We now know that we crave for sex because procreation is one of our primal instincts for the survival of the species. But even if we do crave it, it doesn't make us want to have sex with just anyone.
Technically, we can even have sex with our own family members, and some weirdos do, but most people wouldn't even think of it.
Is it Pheromones? I'm quite sure a lot of people wanted to have sex with someone they saw on TV. I doubt that their scent or whatever vehicle human pheromones use to reach others can affect someone half a world away through RF waves and stimulate someone at the other end of a CRT/LCD screen. Especially, if it's not a live telecast.
Is it sight? Possibly, a lot of people sexually react to handsome faces, exposed cleavages, and fancy cars.
But are they in love? I doubt it.
In this era of sexual liberation, people rampantly have sex with others, including other people with the same gender. But if you ask anyone if there's a difference between having sex with a stranger and someone they love, they would almost always say yes.
So what's the difference?
Love is the difference obviously, (since we already mentioned it in the question) but it's our soul connecting to someone else's soul at the same wavelength that changes things. It makes world of difference during sex.
Our soul is something within us that bonds with the world around us. It is why we miss people, authentic sushi, and watching Ross and Rachel on Friends.
Love, sex, marriage, and children
When our baby is born, even if the partner is someone we couldn't stand looking at anymore. Why do we still love the child? It hasn't done anything to us, it never did anything to make us happy, we don't even know if it will grow up as a monster and eat us alive.
What we do know, is at that point in time. We love our child. We just do. We can't explain why.
Science says that the child's mother releases hormones to awaken her protective motherly instinct. Great, that doesn't explain why the father feels the same way. There is something spiritual bonding us to each other, even to a newborn baby that hasn't even done a single thing to earn our love. It is unconditional, it just happens.
But if our soul bonds with sushi, why won't it bond with everything else in the world? This is because it doesn't want to. It's not compatible, that's why some people love Justin Bieber while others want to skin him alive.
Spiritual compatibility, bonding, and our soul
So we love our children, they love us. They are too young to know anything, they don't even know how to hold their bowels, but they trust us with their lives. If that isn't love, then I don't know what is.
To us older folks, who are hopefully mature enough not to mess up our surroundings with our excrements, we feel something about particular things. Some things we love and care for, some things we want to burn in hell for all eternity.
But we do feel. Our soul spiritually connects with things we interact, which is why sometimes we see, hear, smell, or taste something for the first time and we already know if it's something we want in our lives or not.
Ideally, we marry someone we love and care for with our entire being, and they feel the same way about us. Someone we love so much that after a short date on a balcony we are willing to drink poison or stab ourselves than be parted.
Our spiritual compatibility is rarely in that same wavelength.
The problem is there is no crystal ball to quantify how much we love someone. So we trust the one we love and hope for the best.
Spirituality and marriage
A lot of different religions with different beliefs agree that there is something divine in marriages. Finding someone special out of seven billion people is smaller odds than winning the jackpot state lottery.
Christians believe it as a sacrament.
There is something miraculous about finding a soul that yearns for your own so much that they are willing to entrust their physical bodies to you.
Marriage is more than just a legal contract, it is finding your soulmate. The one person that makes you feel happiness beyond what you felt before, hormones be damned.
If Love is all about primal instincts and procreation, then why do we miss people when they are not around? We know the difference if we miss someone because we want to screw them. But it's different, we miss them at a whole different level. It's like something inside us, but not part of our physical body, that wants to be in the presence of that person.
And it hurts, it physically hurts. But no medical tool or doctor will figure out why.
Share this article on
Planning to get married?
Just engaged or contemplating marriage? Discover how to transition smoothly into the next phase of your relationship with Marriage.com's Pre-Marriage Course. Begin your incredible journey with this guide designed by experts and lay a strong foundation for your path of togetherness - forever!
More On This Topic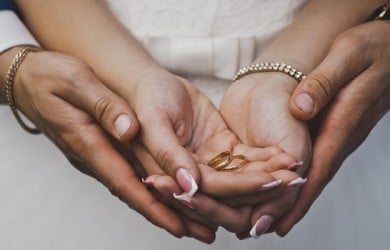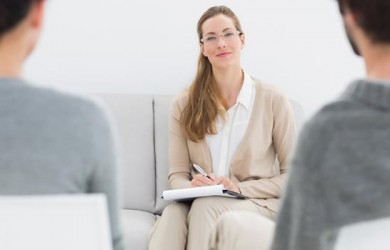 You May Also Like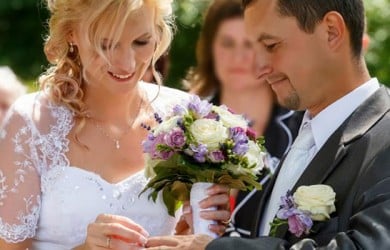 Popular Topics On Getting Married