15 Ways To Know You're Having Sex with a Narcissist
Narcissists are very good at hiding who they are until they have their partner completely hooked.
It can be difficult to spot narcissistic traits in a partner early on in a relationship, and then once you've been in the relationship a while, your partner will likely convince you that whatever red flags you're seeing are all in your head.
One way that narcissists control their partners is with sex — and one way you can tell if your partner is a narcissist is by paying attention to how they act in bed. Read on for signs you might be having sex with a narcissist.
15 ways to know you're having sex with a narcissist
Engaging in a sexual relationship with a narcissist can be emotionally draining and damaging. Recognizing the signs can help you protect your well-being and make informed decisions.
Here are 15 ways to know you're having sex with a narcissist:
1. The sex is really good
Are narcissists good in bed? Yes, mostly. Narcissists are known for being good in bed.
They tend to be voracious and seemingly attentive lovers. Especially at the beginning of the relationship, your partner might want to have sex all the time because you're just so irresistible or they find sex with you so amazing.
Using sex in this way and making sure that sex is mind-blowing, is part of the "love bombing" that narcissists use to win a new partner over.
Sex with a narcissist might be the best sex you've ever had.
2. They are obsessed with pleasuring you
"Wait", you're probably thinking, "How can a partner wanting to give me lots of orgasms be a bad thing?" It's not inherently bad, but with sex, with a narcissist, the focus on pleasuring their partner becomes about proving their own greatness rather than making their partner happy.
A narcissistic partner might even want to keep going after you've said you're satisfied and may gloat about how many times they made you come.
3. Sex is all about them
Narcissists need to be the focus of every sexual encounter.
It is sometimes what turns on a narcissist sexually.
This doesn't mean that they're withholding, quite the opposite. But even when they're giving oral sex or otherwise giving a partner pleasure, the narcissist wants to hear how fabulous of a lover they are, how much their partner enjoys what they're doing, and so forth.
If your partner is obsessed with videoing your sexual encounters, watching themselves having sex in the mirror, or has a collection of sex tapes or photos from past relationships that they revisit, you are probably having sex with a narcissist.
4. They never reciprocate
While some narcissists love to use their ability to give orgasms as a way to hook a partner, others are remarkably sexually selfish.
For instance, they might ask for – or even insist upon having oral sex performed on them, but they refuse to reciprocate by performing oral on their partner. Or they may consider a sexual encounter over once they've had an orgasm, regardless of whether their partner is satisfied.
5. They don't take no for an answer
Narcissists are not good with being told no or refused something they want.
A sexual narcissistic partner might pout or sulk if you turn down sex or a specific sexual act. This can escalate into using guilt to pressure you into engaging in sex, and even to the narcissist using physical force to coerce a partner into sex.
Some partners of narcissists report waking up to the narcissist having sex with them, which is a huge violation.
6. They withhold sex
It is one of the sexual narcissist signs. Because they use sex as a tool to dominate and control their partners, narcissists are well aware of the effect of withholding sex.
Sex with a narcissist might include the withholding of sex after an argument or after being refused something else they want, as a way to "punish" their partner.
Other times, the narcissist withholds sex as a way to make their partner question their own attractiveness, the narcissist's love for them, or the stability of the relationship.
This is a form of gaslighting, a signature narcissist behavior.
7. They want you to engage in degrading sex acts
Narcissists will use rough or degrading sex as a way to control their partners.
While consensual kinks of many kinds are a part of many healthy relationships, a narcissist doesn't care about consent while engaging in narcissistic sexual behavior.
In fact, they'd rather the partner they are trying to degrade have relatively little say in what is happening.
Sex with a narcissist might involve the narcissist partner trying to convince you to engage in a sex act that you have previously said is a dealbreaker for you, arguing that "if you really loved them, you would."
A narcissist may also degrade a partner by ignoring them or even leaving them immediately after sex.
8. They pressure you into sex early in the relationship
The narcissist wants to have sex as early in the relationship as possible in order to begin their dance of control.
If someone pressures you to have sex on the first date or very soon after meeting, this can be a sign that you are having sex with a narcissist – pressure being the operative word.
There's nothing wrong with having sex early on in a relationship if you both feel free to say yes or no. It's the narcissist's use of pressure that makes this a red flag.
9. Excessive self-glorification
During sexual encounters, a narcissist may constantly seek compliments or engage in self-praise, showcasing their perceived skills or physical attributes. Glorifying oneself in bed is a sign you're having sex with a narcissist.
10. Lack of emotional connection
Having sex with a narcissist would often feel like a task instead of a connection. Narcissists may struggle to establish a genuine emotional connection during sex. They may appear detached or distant, treating the encounter as purely transactional.
11. Emotional manipulation
Narcissist and sex are not a healthy combination. Narcissists may use emotional manipulation tactics, such as guilt-tripping, gaslighting, or playing mind games, to control the dynamics of the sexual relationship. You need to be mindful of this fact while having sex with a narcissist.
12. Lack of Intimacy afterward
This can be one of the weird things narcissists do sexually. After sexual encounters, a narcissist may display a lack of affection, emotional connection, or interest in post-coital intimacy, further emphasizing their self-centeredness.
Here are 7 things you should and shouldn't do after sex:

13. Cycle of Idealization and devaluation
Narcissists commonly engage in a cycle of idealization and devaluation. They may initially idealize you sexually, showering you with attention and praise, only to devalue you later, leading to emotional turmoil.
14. They don't want you to look at them while in bed
Narcissists would want you to treat them like a dominant and hence would ask you to keep your gaze lower or avoid any eye contact during intercourse. They might also prefer positions where the two of you aren't facing each other.
15. They won't let you sense their pleasure
Narcissists would hate it if someone realizes that they are causing them a pleasure as it would mean being dependent on someone for fulfilling the latter's needs. A narcissist will try to hide the fact that they're also enjoying the act of sex.
Is there a difference between narcissistic sexual behaviors and sexual narcissism?
There is a distinction between narcissistic sexual behaviors and sexual narcissism. Narcissistic sexual behaviors refer to specific actions displayed by individuals with narcissistic traits during sexual encounters.
On the other hand, sexual narcissism is a broader concept that encompasses an excessive focus on one's own sexual desires, pleasure, and validation, often at the expense of their partner's needs and emotional well-being.
Do narcissists like having sex?
Narcissists may enjoy sex, but their motivation often revolves around seeking validation, power, or control rather than establishing genuine emotional connections or satisfying their partner's needs.
Make an informed choice
It's essential to recognize these signs and consider the impact on your emotional well-being. If you find yourself involved with a narcissistic partner, seeking support from a therapist or relationship counseling can help you navigate the challenges and make decisions that prioritize your happiness and self-worth.
Remember, you deserve a healthy and fulfilling sexual relationship based on mutual respect and genuine emotional connection.
Share this article on
Want to have a happier, healthier marriage?
If you feel disconnected or frustrated about the state of your marriage but want to avoid separation and/or divorce, the marriage.com course meant for married couples is an excellent resource to help you overcome the most challenging aspects of being married.
Learn More On This Topic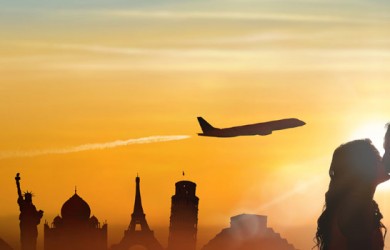 You May Also Like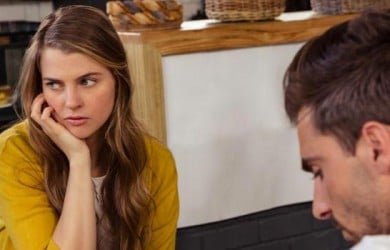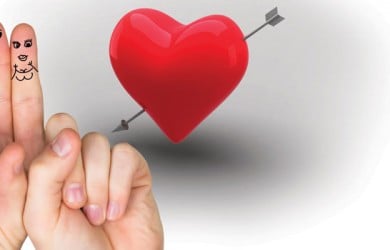 Recent Articles
Popular Topics On Married Life