Identifying the Characteristics of a Narcissist Partner
Narcissism is a personality disorder that makes one assume themself more important than others. A narcissist happens to be a self-important and overweening person full of himself.
The ego of a narcissist is as tall and gigantic as himalayas.
A person inflicted with narcissism projects himself superior to others with or without any genuine reasons.
The infamous narcissist is famous for his manipulation and exploitation of people close to him. Coming across a narcissist can never be a pleasant experience.
Nonetheless, you can't avoid bumping into one accidentally. When it is your fate, you can't undo it no matter what.
So, how to identify a narcissist amidst normal people?
Narcissists possess some specific characteristics that set them apart from others. You can spot them if you recognize these traits.
Also watch: The Psychology of Narcissism.
Hungry for praise
A narcissist is always hungry for accolades and admiration, be it sincere or insincere.
Narcissists always fish around for compliments and credits. They never get tired of getting praised. As per the way, they're constructed, excessive praise breeds and feeds their oversized ego.
They look around to be with people who have mastered flattering. The 'genuinity' of praises heaped upon them doesn't matter, all that matters is sugar-coated words they get to hear from others.
This makes them happy and content for eternity.
Hurting people to manipulate their sentiments
Narcissists are generally control freaks. They are maestros of controlling and supervising people's lives.
To do their job, they say hurtful things to people, which can tear them apart. Once they weaken somebody, they can take advantage of him/her. That's the art they've doctorated.
They don't hold themselves accountable to anyone. Therefore, it's not possible for them to get hurt. They don't take anything to heart; you can presume them stone-hearted people.
For them, they're always right; this is why they can't feel guilty of their own wrongdoings.
If you're dealing with a narcissist, the wrong is always you. That's the rule of thumb for them.
Judgmental
A narcissist is always a judgemental person, never caring about others' perspectives. They assume themself as an outright, efficient person with extraordinary ability to assess any situation.
They layer extreme prejudices when it comes to other people. There's this lack of cordialship on a narcissist's side that they disregard all the diverging opinions.
Since a narcissist thinks of themself as a superior being, they are going to do any and everything to thrust inferiority complex upon the other party.
Jealousy and intolerance of others' success
A narcissist cannot be satisfied with anyone else achieving more than them. They are sure to envy the successful people around them.
That envy may or may not be blatant. At times, a narcissist can act to be the most complacent person, which is total pretension.
A narcissist is often suspicious of other people's triumphs. Just because they themself cannot digest it, they consider it dubious and downright worthless.
They are not a prophet of positivity; hence, they view everything in a bizarre light.
Give an air of entitlement
A narcissist thinks they are entitled to everything in life.
They live with an exaggerated sense of entitlement. They assume that they are born to be loved and adored by the world. A narcissist is born with instincts that make them feel superior.
You'd always find a narcissist in the middle of flatterers. They would surround themself with people who shower applauses on them.
On an exceptional note, if they spot anyone violating their protocol, they begin to see red. They do everything, fair or unfair, to make that person bow down.
Always wanting others to do more
A narcissist is never satisfied with what others do for them. They are always complaining about nothing different than the usual. No matter how much you do for them, they'll ask for more.
They will never limit themself to things they have been provided with and will continue to expand their horizon of expectations.
Unequal standards
A narcissist doesn't know to parallel demands and grants. Their demands will grow while their bestowments will diminish.
Some narcissists eye on someone they can prey on, someone already burdened with the agony of any kind, or someone who'd comply with codependency.
On the contrary, some narcissists hunt for someone with a good nature and decent confidence, they, then, take it as a challenge to raze their self-esteem to the ground.
Confident and charming
Apart from their needs to appraised, loved, feared, and respected by any means necessary, a narcissist can have some other qualities that give them an edge over others.
Two such abilities or qualities are overreaching confidence and charm. It's a narcissists confidence and charm that makes people fall for them.
So do not be surprised if you found your partner very confident and charming when you first met, and they turned out to be an epitome of narcissism.
Here is a gist of signs that you might be entangled with a narcissist:
Your partner is arrogant, with little or no empathy.
Your partner exhibits controlling behavior.
80% of what your partner says is a lie, and the other 20% is a little white lie.
Your partner has an undying need to feel superior at all times.
Your partner blames everyone else and never admits their faults. Will never answer a direct question.
Your partner is a bully and uses verbal abuse readily.
Your partner does not recognize boundaries and doesn't adhere to any.
Your partner plays with your emotions. Charm, Seduce. Be Cruel. Repeat.
Your partner never validates your feelings. They discard them easily and without thought.
Your partner never gives anything willingly without thought. The thought is how they can manipulate you into being in debt to them.
Your partner has a horror story about their ex—the crazy one.
Your partner provokes you then blame you for your reaction.
Different narcissists, different ways, but the motive is always the same. In a relationship, a narcissist looks forward to becoming the dictator, always.
Share this article on
Want to have a happier, healthier marriage?
If you feel disconnected or frustrated about the state of your marriage but want to avoid separation and/or divorce, the marriage.com course meant for married couples is an excellent resource to help you overcome the most challenging aspects of being married.
Learn More On This Topic
You May Also Like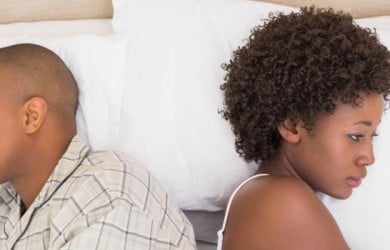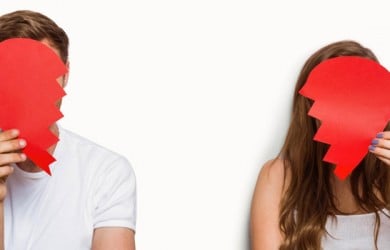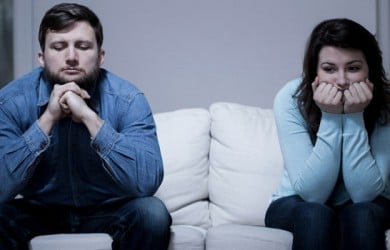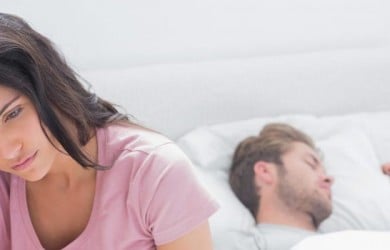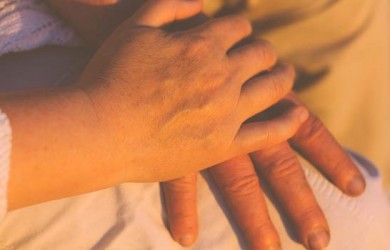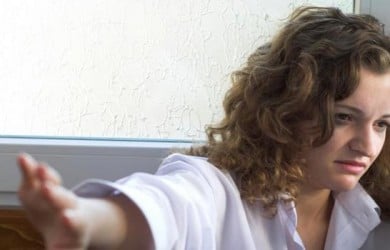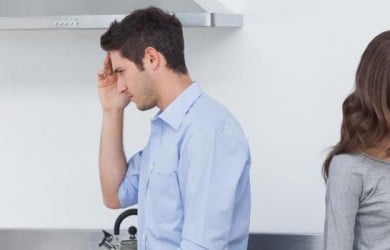 Popular Topics On Marriage Help