How to Say No to Sex: 17 Ways to Feel Comfortable and Confident
Saying no to the people you love is tricky and can confer a different meaning to the person at the receiving end.
Even though you are on the same wavelength with your partner, saying 'no' to their sexual advances can create unnecessary stress and awkwardness between the two of you.
So, how can you deal with such a tricky situation?
Seeking sex advice from an expert can help. But, it is better if you learn how to deal with such a complicated situation all by yourself.
Why don't I want to have sex?
Dry spells are a part of the relationship, but when the situation of a no-sex relationship is prolonged, it can hurt the foundation of your relationship.
Sex and intimacy are important aspects of every marriage or relationship. So, depriving your partner of it can be troublesome. Instead, you must look into the root cause of the problem. Let's figure out the reasons for disinterest in sex:
Body image issues could lead to you being hesitant with your partner. In this case, you will have difficulty opening up to your partner.

Relationship rut can also be a cause of not wanting to have sex.

Pregnancy can lead to a long pause in the sex life.

Stress and depression of one partner can disbalance the relationship.

Birth control pills can affect the hormones and lead to a loss in the sex drive.
Why say no to sex?
Saying no to sex when you are not ready is a good idea because, ultimately, it will be burdening for you to not express your disinterest in the long run. Besides, if you feel that your partner has been cheating on you, you should look for ways of how to say no to sex and solve the relationship issues first.
Not just this, if you have lost interest in the person and feel that you will regret it in the long run, it is one solid reason for saying No to sex.
17 ways to say no to sex without hurting your partner
Healthy sex is the best thing in a successful relationship. However, there come moments when your partner wants to do it, but you don't. Denying or saying no upfront can lead to arguments which eventually can escalate things to the worst.
Believe it or not, sex is as important in a relationship as much as an emotional connection. Sex keeps the spark alive. It keeps you both connected and, over the period, strengthens the relationship. Any absence of it for a longer period can hamper the relationship.
However, it's enjoyed well when both want to do it.
Related Reading: 

Top 5 Most Common Reasons Why Couples Stop Having Sex
Here are 17 easy ways of how to say no to sex without hurting your partner:
1. Communicate the message to your partner earlier than saying no abruptly
Feeling low or tired?
One of the tips of saying no to sex in a relationship is to communicate the message to your partner earlier than saying no in the heat of the moment. This can spare both of you from a distressing situation later.
2. Attach a valid reason to your lack of inclination
Just saying 'no' to the sexual advances of your partner without attaching any valid reason to the rejection may not go down well with them.
If you clearly explain why you are not in the mood to have sex, it can subdue their anger. There is nothing wrong in saying 'no' to them but when you do, make sure that you give a proper explanation.
You owe your partner that. If you share a healthy relationship with your companion, then it is not a difficult task to say 'no' to suggestions at times.
If matters go out of your hand, you can always turn to some expert for sex advice, who will look at the situation objectively and problem-solve the sex and intimacy issues in your marriage.
3. Sexual activity off the table? Make a plan to retain the passion
If your lover is in the mood to turn the heat on between the two of you, it is better not to douse the fire completely.
Even though you are not okay with the idea of having sex, you can always find an alternate way to connect with them. In a relationship, sex offers a lot more than just mere physical gratification. It is a method to love and to be loved.
If sexual activity is off the table, then cuddling, hand-holding, a friendly conversation over a romantic dinner, or watching a film together can do the job for you.
The pleasure that is obtained from a sexual encounter lasts for a couple of minutes. But, enjoying the feeling of togetherness through simple activities can provide a greater containment.
4. The rain check is the word, suggest an alternate date
Sexual rejection feels a lot manageable for your partner if they are given a safety net.
Consider that you have been planning a weekend out with your friends for quite some time. If your friends cancel the outing at the last moment, you are likely to feel extremely disappointed.
You might end up having unsettled feelings post rejection. On the other hand, if your friends reject the proposal by giving a proper reason and suggest some alternate dates for the outing, then you are spared from such unpleasant thoughts.
The same situation occurs when you bluntly turn down your partner's sexual advances without mentioning any reason or offering any suggestion. It is better if your reason is followed by an alternate date when both of you can mutually enjoy a blissful session of sex.
5. Be gentle, no need to tag your partner as a sex maniac
When you are declining your partner's sex proposal, try to keep your tone and approach mild and gentle.
Avoid an aggressive tone even though you are feeling stressed or irritated. Whatever your mood is, do not reflect that in your words.
Do not spurn your companion with rude words or accuse them of being a sex maniac.
Also, your partner might try to coax you lovingly to give in to their needs. It is up to you how you handle the situation. You have to communicate the message clearly without offending or hurting them badly.
Be gentle and loving while staying true to your decision.
6. Avoid outright rejections
According to Daring Greatly, men are most vulnerable at the time of 'initiating sex' with their partners than women.
They find it hard to accept rejections from their partners especially when it comes to sex. Men tend to take such denials personally. But, some women are also known to take rejections to heart. Unlike men, fairer sex is highly likely to get emotionally attached to her sex partner.
Hence, such denials can prove damaging to an otherwise healthy relationship. However, you can avoid such unpleasant moments in your love life.
Related Reading: 

20 Benefits of Healthy Relationships
7. Something that you do not like, speak up
Maybe the way you guys are doing it is not exciting you enough. Instead of ignoring your feelings and doing it just for the sake of it, speak up for yourself. If you wish to ignore sex, your partner has every right to know how you feel when you both are physically involved.
There are times when people just don't speak up and fake it. Trust us, people know when the other person is faking it. It hurts them more, and this could sour the relationship between both of you.
So, speak up and tell them what you like and what you don't like. They would feel better.
8. Consider foreplay
Indeed! Sex is not always about penetration. It's a way to show that you both love each other. There are days when you just don't like having sex, and it's totally normal. Consider opting for just foreplay.
Talk this out with your partner and explain your situation. We are sure they would understand your situation and won't hesitate to just foreplay. There is nothing to worry about in such situations. It happens once in a while when there is no desire to have sex, but foreplay can do wonders on those days.
Related Reading: 

30 Foreplay Ideas That Will Surely Spice up Your Sex Life
Check out this video to understand foreplay techniques to turn your partner on:
9. Seek the help of an expert
There can be moments when your partner wants to do it, but you don't, and it's totally understandable. However, if you feel that this is continuing for a longer period, then it's time for you to consult an expert.
Our body has its own way of telling us that something isn't right inside.
So, when you think that the sex is drying off from your relationship, you should seek the help of an expert.
Maybe there is a mental pressure that you're not aware of or something physical that is keeping you away from sex. Identifying it at the right time and consulting an expert can help you a lot.
10. Keep the communication constant in your relationship
One way of declining sex is by saying no; another way is talking about it with your partner. Life is full of stress. We all have multiple responsibilities, and at times, the pressure to juggle between all of these puts pressure on our mental and physical health.
So, whenever you feel like something is bothering you or is coming in between your sex life, speak with your partner.
Speaking out or sharing things with your partner will ease you. So, instead of feeling pressured to have it, just speak your mind. We are sure you will feel better.
11. Politely decline the offer
We know this can be difficult to just say no to sex as you don't want to offend your partner's request, but sometimes honesty is needed. After all, it is one of the foundations of a relationship. So, instead of running around the bushes, just tell your partner that you're not interested in it right now.
While you're saying this, also express the reason for it.
They've every right to know why you're saying no or if something is bothering you. Talking things out is the best solution to keep the relationship strong and going on for ages.
12. Be aware that no one can do anything without your consent
Just because your partner wants to have sex with you doesn't mean they can. They would need your consent for this. If at any point you think you don't want to do it, you have every right to decline it.
If you think your partner is not being polite enough and refuses to understand your request, remind them about the consent.
Law is pretty strict when it comes to safeguarding individuals from such situations. Any sex without consent will be considered criminal in the eyes of the law. So, you must know your rights and should know when and how to use them to protect yourself.
13. Work towards building a better understanding together
One of the ways of how to say no to sex without hurting him is to divert your partner's mind from it and work on making the relationship wholesome instead of pressing on the topic of sex.
If your partner clearly understands your expectations, inhibitions, limitations, and mood swings, then it will become easier for them to handle any rejection from your end. Your partner will easily decipher the message conveyed through your body language.
This is possible only when you are on the same wavelength as your partner.
Related Reading: 

How to Improve Understanding in a Relationship
14. Think beyond sex and spice up your relationship
A relationship is not just about indulging in sexual encounters.
One way of how to say no to sex is to ask your partner to build the spice in the relationship along with you.
There are other ways to spice up your love life. You have to understand that sex is not something that you can force on your partner. But, sexual rejection can always be a difficult pill to swallow.
Rejections can hurt your partner's ego, especially if the non-acceptance is for their sexual advances.
Seeking sexual advice from an expert does work but as partners, you need to put in genuine efforts in breaking the barrier between the two of you.
Related Reading: 

How Do You Spice up a Boring Relationship
15. Use body language
How to avoid sex in a relationship? If you are hesitant to say it upfront, one way of how not to have sex is to use body language to signal that you are not feeling in tune with him at the moment and wish to stay away from sex.
For example, you can tell them you are sleepy in advance so that they don't make a move and, ultimately, feel hurt when you say No.
16. Postpone it
When your partner approaches you, and you wonder how to say no to sex without hurting them, you can postpone the sex and assure them that you will have sex at a later date or time.
Once you give them the assurance and they know it's not off the table, they will not feel disconnected.
17. Learn to appreciate
Appreciate your partner for understanding you and taking care of your needs. Once you begin to acknowledge their efforts, they will feel involved in the relationship and be patient and supportive around you.
Related Reading: 

Appreciating And Valuing Your Spouse
Takeaway
Sex plays an important in a relationship, but it's not everything. There are instances when your partner wants to do it but you don't and are not sure what to do?
Hopefully, these tips will equip you with useful insight into declining the sexual advances when you are not feeling up to it while ensuring the rejection doesn't drive a wedge between your marital happiness.
Remember, it's always consensual. No one can ever force you for sex at any given point in time.
Share this article on
Want to have a happier, healthier marriage?
If you feel disconnected or frustrated about the state of your marriage but want to avoid separation and/or divorce, the marriage.com course meant for married couples is an excellent resource to help you overcome the most challenging aspects of being married.
More On This Topic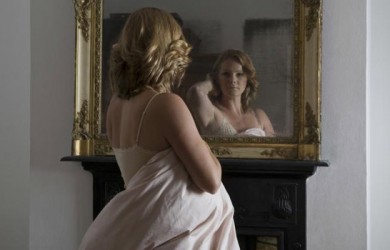 You May Also Like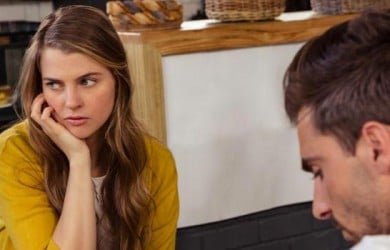 Popular Topics On Married Life