5 Ways Stress and Sex Are Connected to Each Other
Most people experience stress from many different avenues: stress from the job, stress from having to deal with unpleasant neighbors, a crazy parent, children who hate studying and have upcoming exams, rising prices at the supermarket, and national and local politics.
You name it, and you can stress about it! But what about the relationship between stress and sexuality?
That is what makes us uniquely human. Animals do not stress about sexuality; nope, only we upright bipeds stress about sexuality.
Let's take a closer look at this and assess ways of reducing stress.
What is stress in a relationship?
Humans need a certain amount of stress in their lives. This may sound counter-intuitive, but stress is necessary for the physical operation of the human body. Stress affects the way a person's muscles function. But that is physical stress. What about mental stress?
Mental stress in a relationship is feeling agitated or aloof because something affects your mental peace. This stress could be because of the equation between you and your partner or things going on in one or both of your lives.
The relationship between stress and sex drive ensures that a couple's intimate life can take a huge hit due to the stress that a person is experiencing.
Related Reading

: 

6 Tips To Recognize and Do Away with Relationship Stress
10 causes of stress in relationships
Stress and sex are often interlinked in a person's life. The stress can be because of what a person experiences from external sources or due to various aspects of the relationship itself.
Before we figure out whether can lack of sex cause stress, we can first analyze the various factors that can make a relationship extremely stressful.
Some of the causes of stress in a relationship are:
Division of work

Unresolved issues

Imbalance of power

Infidelity

Sexual dissatisfaction

Health issues

Lack of empathy
To learn more about the causes of stress in a relationship before understanding the link between stress and sex.
5 ways stress affects your sexual life
The reasons for stress in a relationship can be internal or external. But, irrespective of the reason for the mental pressure, the link between stress and sex ensures that one's sexual life is impacted by their mental health.
Stress and sex have an undeniable link as stress causes hormonal changes that can affect one's libido, sexual interest in their partner and physical ability to engage in sexual activity. Here are some key ways in which stress and sex are linked to each other.
1. Sexual arousal is a type of good stress
Not only do many people not associate sexual arousal with stress, but many do not know that the "cure" for this stress is an orgasm. Outside factors making a person feel stressed can create a low libido or a lack of sexual desire.
Related Reading

: 

15 Ways to Handle Stress in Marriage
2. Sometimes your brain overrides the desire
Wondering how does stress influence sex?
If an outside factor stresses you, your brain "sensors" any sexual stimuli your partner will be trying to give you.
Studies show that our brain might push sexual stimuli away from our consciousness so we can concentrate on the problem at hand. When the stress is resolved, your brain will let you pay attention to sexually intriguing things and activities.
3. Stress affects hormone levels which in turn affects sexual matters
Stress causes hormone levels to fluctuate. This, in turn, causes mood changes and sexual desire often goes down the drain. Long-term or chronic stress increases the production of cortisol, which often lowers libido and has other negative effects on the body.
The fluctuations in hormone levels showcase how stress and libido are interlinked.
4. Stress causes norepinephrine and epinephrine to be released
How does stress affect a man or woman sexually?
Research shows that stress affects the release of norepinephrine and epinephrine in the body, affecting their sexual capacity.
Talk about vicious circles: if you are stressing about your performance in bed, these hormones will be released, making men less likely to reach orgasm. And there is a physiological reason why this happens.
To learn more about signs of hormonal imbalance in a person's body, watch this video:
5. Stress can make blood vessels narrow
Wondering how does stress affect a man or woman sexually?
In men, less blood flow to the penis means it is much more difficult to achieve orgasm. With women, those hormones may mean she is less interested in sex and consequently, their genital region will not be lubricated.
Unfortunately, with both men and women, sex and stress have a direct effect on each other.
5 tips to get back your sex life
Here is a very important but difficult solution in two words: learn balance. So easy to prescribe this solution, so difficult to enact and follow through.
There are many recommendations and methods for reducing stress and anxiety, and the best suggestion is to keep trying them out and find one or several which are effective for you.
Most people agree that this is very difficult to do. Simple steps to help with balancing the many stress factors include:
Getting enough sleep

Not taking work home

Exercising

Time management.

Talking openly and

honestly
Trying to balance all aspects of life is truly a trick in itself. This can be achieved over time, but expecting to restore balance and the subsequent lessening of stress in your life overnight is a virtual impossibility.
Sometimes it is important to consult an expert as they better understand the link between anxiety and sex drive.
The doctor can help determine if you have a physical problem creating sexual anxiety. They will run tests and determine if a medication you may be taking is the source of your problems, such as beta-blockers or antidepressants.
Can lack of sex cause stress? Yes, sexual dissatisfaction in a relationship can become the root cause of stress. Therefore, it is important to address these problems in an informed and healthy manner.
To learn more about the 5 tips to get your sex life back on track.
Can stress cause erectile dysfunction?
Yes, stress can cause various changes in a person's body and personality, including the possibility of having erectile dysfunction. Research has shown that stress management is important in treating erectile dysfunction.
Understanding "can stress affect your sex drive" becomes undeniably obvious when it starts affecting the libido or causes erectile dysfunction in a person. Look out for assistance from an expert or book sessions for couples therapy if you are going through something like this.
In a nutshell
If you have been wondering, "Can stress affect your sex life," the points mentioned above showcase an undeniable link between stress and sex.
Stress affects the release of certain hormones in the body that directly impact a person's willingness to have sex. It also might make sex a secondary priority, as the brain is too focused on the other stressful aspects of a person's life.
Stress management is important, as it will improve the sexual pleasure one can gain from a relationship. Furthermore, consulting an expert can help you gain informed and healthy ways to address the problem and derive more pleasure from your sex life again.
Share this article on
Want to have a happier, healthier marriage?
If you feel disconnected or frustrated about the state of your marriage but want to avoid separation and/or divorce, the marriage.com course meant for married couples is an excellent resource to help you overcome the most challenging aspects of being married.
Learn More On This Topic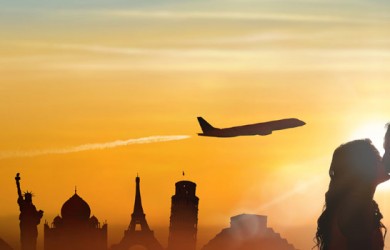 You May Also Like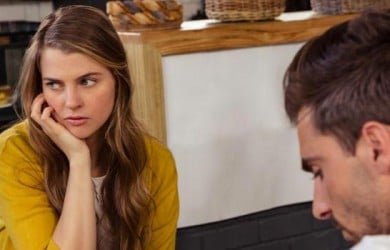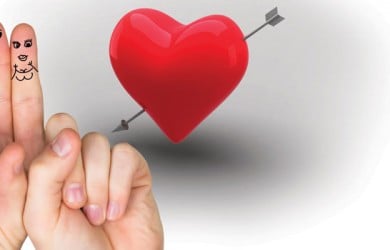 Popular Topics On Married Life