15 Tips to Transform a Boring Sex Life
Most of the time, at the beginning of a relationship, sex is wonderful. You can't get enough of each other and whenever you have the chance, you'd be all over each other.
However, as you progress into the relationship, there is a chance that you'd start to feel like having sex is more of a chore rather than a source of carnal pleasure. Then, you realize, you have a boring sex life.
You look back and wonder, when did this happen? When did you lose the fire that made your lovemaking passionate?
A boring sex life will not only affect your sexual connection, but also your relationship. However, don't worry just yet.
There are many ways to reignite the passion in your relationship and take your sex life to a whole new next level, but first, we need to understand why boring sex happens.
What is boring sex?
What is boring sex and do we all experience this?
The definition of "boring sex" can be different for every person. Though, in general, when you say boring sex relationship, it means you find your sex life unsatisfying, uninteresting, and unexciting.
For some, sex can be boring when they don't get enough physical stimulation. For others, it's about their partners finishing too soon, and then, there are also those people who think that their sex life has become a routine.
There are also couples who don't feel that deep emotional connection of lovemaking, and over time, these reasons could worsen if not discussed. This leaves one or both couples unsatisfied with what they think is boring sex.
When does sex become boring?
Are you sexually bored in your relationship?
When was the last time you enjoyed explosive sex? When did you start feeling that you have a boring sex life?
It's different for every couple. Some couples find sex boring after a couple of years together, while some after they become too occupied with work or kids.
Sex can become boring when it lacks excitement and intimacy. Most of the time, this happens if the couple has the same sexual activities every time they make love.
It's becoming more of an obligation, or what they call maintenance sex, rather than making love.
They do it because they have to, but the fire and the lust that they used to feel are no longer there.
5 causes why you're sexually bored in your relationship
Why does sex get boring? What could cause such fiery carnal desires to become cold and unenjoyable?
You'd be surprised to know that there are many potential causes of boring sex, and here are some of them.
1. You're too familiar
That's right. Too much sex could actually lead to boring sex. Let us explain why.
If you're doing it often with the same routine and the same sexual acts, it could lead to boring sex life.
When your sex life has become too common, uneventful, and too familiar, you lose your excitement over time. You do it, and you still reach climax, but the burning passion is no longer there.
2. You have kids
Kids and boring sex? Are you familiar with this combo?
It's true when you become a dedicated parent, you'd notice that you have sex just to have sex, but it's not like before. This is because you have kids, you're tired, and you don't want them to wake up.
At times, you have to sneak in just to get some love, but you also don't have enough time to explore and have foreplay. Thus, your sex life becomes boring.
3. You're both busy
As we age, our responsibilities seem to grow with us as well. We find ourselves invested in our work and kids. We struggle to keep ends meet, as well as keep our mental health okay.
However, through all of these tasks and responsibilities, we tend to forget how good sex is. Do you still remember when you spent the whole night having explosive sex?
Do you feel like you're having a hard time concentrating on your lovemaking because you have a lot of responsibilities to fulfill?
Or do you finish within minutes and fall asleep soon after? When you're too busy at work and with life, sex could become boring.
4. Lack of communication
What if your sex is boring because you're too shy to talk about it?
It's one of the leading causes of boring sex. Couples don't talk about what they want and need in bed, so they would leave their partner guessing, and at times, they may even seem selfish for not being able to fulfill their partner's desires.
Lack of communication and understanding of what you both want and need in bed could lead to boring and unsatisfying sex. Imagine craving for something in bed and not getting it because you aren't comfortable voicing it out.
5. Stress and fatigue
Of course, who could forget these two top causes of boring sex. Fatigue and stress can really make a difference to your once-explosive lovemaking.
When you're tired or stressed, you won't be able to do foreplay or even keep an erection. Your thoughts would drift away, you'll have problems getting turned on and staying turned on, and lastly, you might not even reach climax.
Stress and fatigue could even cause some men to experience erectile dysfunction and they'd think there is something wrong with them, causing them to have lower self-esteem.
15 surefire tips to stop having a boring sex life
Now that you have an idea why your sex life has become dull, the next question is what to do when sex is boring.
It's important to remember that when sex gets boring in a relationship, it's not yet the end of it. You can still bring back the fire that you once shared and even more.
Here are some tips to try if you want to bring back your awesome sex life.
1. Talk with each other
First, you and your partner need to talk to each other first. You both have to be confident in sharing intimate details about yourselves. Don't be afraid to talk about what you want in bed and what turns you on.
Ask about each other's kinks, fantasies, and sweet buttons. Share the gestures that turned you on and which ones you didn't like.
When you do this, you're making everything clear and you don't have to guess anymore. Make this a habit, and you'll see how it could make a difference.
Related Reading: 

Tips on Speaking with Each Other Respectfully
2. Be open to trying out new things
Turn boring sex to exciting lovemaking by being open to trying out new things. Don't be afraid to experiment because who knows? You might enjoy your newfound sex acts.
Try sex toys, BDSM, skinny dipping, different sex positions, and staying in bed the entire afternoon naked. There are so many things that you can do and try.
3. Be spontaneous
Don't settle for boring sex. Instead, be spontaneous!
Send your partner naughty texts, ask her to visit you in the garage, and do it there. Go in when she's taking a shower.
These are just a few ideas to try, and aside from being spontaneous, these are thrilling and sexy acts that you'll both love.
Related Reading: 

Spontaneous Sex: 15 Reasons Why You Should Try It
4. Focus on foreplay
This is another thing to remember. Amazing sex means amazing foreplay. So, don't ever skip this!
If you are good at foreplay, you'd be able to turn on your partner, and once you have achieved that, there's no turning back. You'll be bound to enjoy a very satisfying lovemaking session.
Foreplay is essential as you're igniting your partner's carnal desires. You're prepping each other physically and mentally, thus, sex becomes more enjoyable.
5. Read erotic stories together
You don't have to settle for boring sex. You can find so many ways to ignite the fire within you. Read erotic stories or watch adult movies together.
Get some cold beer while enjoying these adult-themed entertainments, and soon, you'd find yourself enjoying yourselves too.
Related Reading: 

Greatest Love Stories You Want to Read Over and Over Again
6. Set the mood
Give time and set the mood. Create a romantic or even erotic atmosphere with candles, music, or other sensory stimuli. Make sure that you are rested well, in the mood, and have lots of time in your hand. Set the mood, experiment, and enjoy.
7. Feel sexy and be sexy
Do you know what else contributes to amazing sex? It's when you feel confident and sexy.
If you feel sexy, you become sexy, and you are able to enjoy every moment of your lovemaking. Confidence plays a huge part in lovemaking, and to make it more explosive, be sure to feel hot and sexy.
8. Touch each other
Touch can be really powerful. It can heal, relax, and even turn your partner on. Touch them in all the right places.
Caress their hair, neck, shoulders, and wherever your hands would take you. Coupled with wine, music, and that sexy aura that you've been showing, you'll both feel the heat in no time.
9. Live your fantasies
Once you have tried being open to new stuff and want to try out sex toys, maybe it's time to try to live out your fantasies.
What do you mean by this? We're talking about role-playing.
Every one of us has sexual fantasies, and it's not always that we can tell this fantasy with our partners. However, if you've talked about it, then you can try role-playing.
You can buy costumes, sex toys, and even adult furniture as well. You'll never have a boring sex life once you've tried this.
10. Try different locations
Next, try having sex in different locations. You can do it on your porch, backyard, garage, or even in the living room. However, you need to make sure no one sees you. Remember that it is okay to have fun but still be responsible.
11. Flirt with your partner
You can wear your sexiest clothes, heels, and perfume. For men, you can also walk around without your shirt on.
Flirt with your partner and do it often. You can send them naughty texts, a photo of your undies, and so much more. Don't be afraid to show your naughty side.
Related Reading: 

What Is Flirting? 10 Surprising Signs Someone Is Into You
12. Check-in and enjoy
Have kids? If you can get someone you trust to take care of the kids, go out on a date, or maybe, check in a hotel. Do this once a month, and see how it can turn your relationship around.
Always have time for each other and enjoy each other's company.
13. Relax and give in
Stressed? Take turns and give each other relaxing massages after a warm bath. Set the mood, and give in to your carnal desires. You'll sleep better too.
Stress can affect you and your partner, but how do you deal with overwhelming stress?
Leah Benson, LMHC, talks about how you can help your partner handle stress. Watch this video:
14. Talk dirty
Spice up your sex life with dirty talking. This would depend on your individual preferences too. However, some couples think that talking dirty heightens their libido.
15. Seek professional help
What if, after everything you've tried, you still have boring sex? Is there something wrong with you? Maybe you're falling out of love?
Before you think of the worst-case scenarios, it's better to seek couples counseling first. These licensed professionals will help and guide you in getting back your happy and exciting sex life.
Do men get bored with sex over time?
Does sex get boring with men over time? Or does it also happen to all of us?
The truth is, you can't generalize the sexual experiences and preferences of all genders. Each one of us has unique experiences, and regardless of a person's gender, sexual boredom is possible.
Both men and women can feel sexual boredom due to different causes, such as the things that we have mentioned above. If they work together, it's possible to bring back the excitement of their sex life.
Seek a sex life as content as other aspects of your life
Realizing that you have boring sex doesn't mean that your relationship is deteriorating. There could be many factors why this happens, and that is where you start.
From there, find ways on how you and your partner can help each other achieve a better and more exciting sex life. Of course, in any event, there are deeper issues involved, and a licensed professional could always help.
The most important part here is to work together and to be open to experiencing new things that could help you and your partner achieve exciting, explosive, and unforgettable lovemaking.
Share this article on
Want to have a happier, healthier marriage?
If you feel disconnected or frustrated about the state of your marriage but want to avoid separation and/or divorce, the marriage.com course meant for married couples is an excellent resource to help you overcome the most challenging aspects of being married.
Learn More On This Topic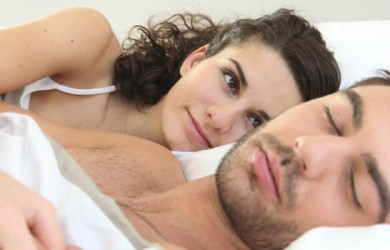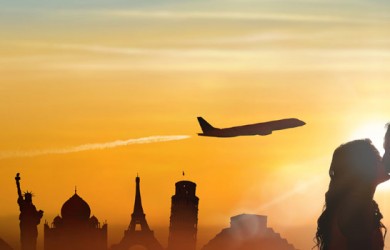 You May Also Like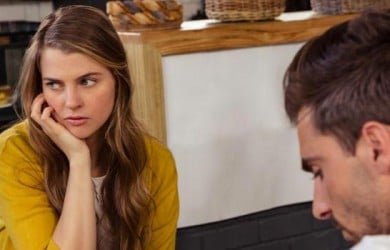 Popular Topics On Married Life