Recognizing and Managing Emotional Flooding in Relationships
Emotional flooding is a phenomenon that can occur in relationships, and it's not good. However, emotional flooding is also a psychotherapeutic technique that can assist with the onslaught of unhealthy emotional flooding. Phew!
Do you have a home where arguments start brewing over a few days and tensions are running high, where one tiny simple action or a word cause you, your partner (or both of you) to erupt into a flood of emotions?
Such as uncontrollable rage, resentment, or anger, which are all directed to your partner even though you love them, that's emotional flooding of the negative kind.
What is emotional flooding?
Emotional flooding is positive when used as a psychotherapeutic technique where patients are encouraged to release all of their pent-up emotions and fears. If it's used correctly in relationships, you and your partner will be saving yourselves from a lot of frustration and heartache.
Here are some of the symptoms that you can notice when one of you is about to release a flood of emotions:
Difficulty in breathing

Increase in body heat

Heart racing

Redness of face
Emotional flooding saturates your body in very intense emotions and thoughts that make it difficult for you to stay in the present moment.
There is difficulty in connecting with what you want to say, and to what you're feeling. All of a sudden, you're engaged in your fight/flight system, and there's nothing you can do about it.
Emotional flooding is very normal.
We have all experienced it more than one time. It also more commonly occurs in men which is likely to have been caused by the way that men tend to hold onto their emotions or hide them more than women might.
Flooding is a very intense experience. However, once recognized, the intensity of flooding could be managed. This is helpful when in the midst of a difficult disagreement with your spouse.
Managing emotional flooding in relationships
1. Breathe
Have you noticed how you feel like drowning when you're experiencing something very intense? When you're very angry, your breath seems to shorten. When you're calm, your breathing is in a very steady state.
The first step to managing intense emotions is through breathing.
Aside from the benefits of learning breathing techniques for our day-to-day, learning how to breathe during a conflict is a blessing.
When starting to feel overwhelmed by intense emotions, take deeper breaths. As you exhale, you will notice that your thoughts will begin to change and it's with these changes in thoughts that you will start to calm and clear your mind.
2. Communicate
Prevention is better than cure. Before you find yourself erupting in a cascade of emotions, communicate your feelings to your partner.
Your partner should be your best friend and ally. They are your confidante. At times, they're your only solace in the world. Communicating your feelings with your partner should be safe.
Communication, however, might be difficult during an argument.
When communicating with your partner, own your emotions. This is your moment to release; this is your moment to gain clarity of what you're feeling. Own your feelings instead of blaming your partner.
Take your time and check in with yourself before you say anything you might regret.
Step back a bit to have some air. Try to focus on your emotions and how they are making you feel physical. Try, as much as possible, to be very specific about what you wish to communicate and how you express that.
Remember, your partner is not a mind reader. If you are having difficulty speaking, write it down. Make an effort to be understood; it will be good for you both.
3. Be kind
If it's you who is experiencing emotional flooding, do not forget that it is your partner that you are releasing emotions to and try as hard as you can to be kind as you go through this.
Remember, your partner has their own feelings too! And as in the previous point, it's important to remember to learn to accept your feelings as your own, to take a moment to breathe, and not to blame your partner.
The goal of this argumentation is to find a middle ground where both parties are understood, and both parties needs can be addressed.
To the partner being vented to, it's your opportunity to learn to empathize more.
Empathy is a learnable skill and is a trait of the kind. When a partner empathizes, they offer space for their partner to be able to vent freely without the fear of being judged or misunderstood.
This is because empathy allows us to understand where our partners are coming from. Empathy also will enable us to love our partners despite being in the middle of a heated row.
4. Be present
Sometimes, a person keeps in their frustrations, their fears, their agony inside because they feel that they will not be heard.
Being in a relationship will require both of you to listen to each other.
Have compassion for your partner and listen. It's during these times that silence will be appreciated.
Encourage your partner to speak up instead of being defensive.
Be present with them during this intense time and do not turn them away nor distract them nor interrupt them. When you interrupt them, you're not giving them the space that they are due.
Show your love by being present with your partner.
Share this article on
Want to have a happier, healthier marriage?
If you feel disconnected or frustrated about the state of your marriage but want to avoid separation and/or divorce, the marriage.com course meant for married couples is an excellent resource to help you overcome the most challenging aspects of being married.
More On This Topic
Recent Articles
You May Also Like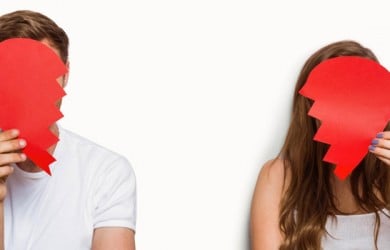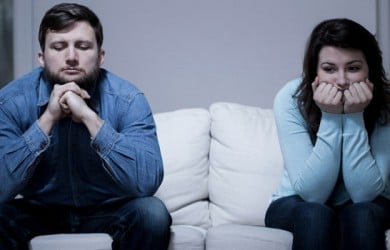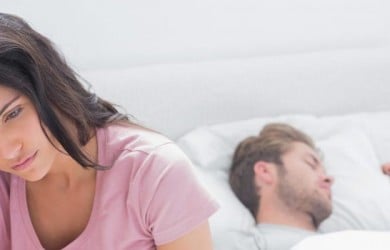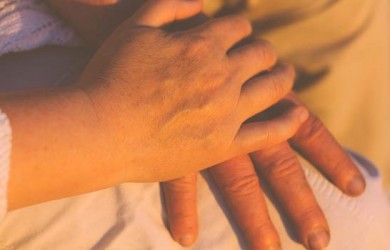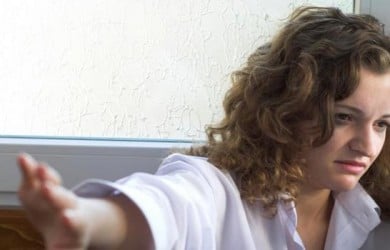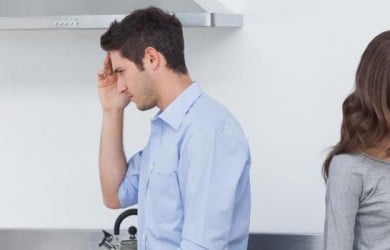 Popular Topics On Marriage Help