11 Signs of Emotional Masochism and How to Manage Them
Emotional masochism is a complex psychological concept that can significantly affect a person's mental well-being and relationships. Whether you're struggling with emotional masochism or trying to help someone who is, understanding this phenomenon is the first step toward healing and personal growth.
In this article, we'll explore what emotional masochism is, its causes, common signs, and, most importantly, effective ways to manage it. So, let's start by understanding emotional masochist meaning, followed by its causes and signs.
What is emotional masochism?
Emotional masochism, also known as self-defeating behavior or self-sabotage, is a psychological pattern in which an individual finds pleasure or satisfaction in their own emotional pain or suffering. It can involve seeking out situations, thoughts, or behaviors that perpetuate negative emotions or lead to self-destructive outcomes.
It's crucial to define "What is an emotional masochist?" to grasp the concept of emotional masochism. An emotional masochist can participate in actions that may undermine their self-esteem, damage their relationships, or impede their personal development.
Such self-inflicted emotional pain can give some individuals a strange sense of comfort or validation, making it a challenging pattern to break.
5 potential causes of emotional masochism
Understanding what causes masochism and the root causes of emotional masochism is essential to managing and overcoming it effectively. Several factors can contribute to the development of this behavior.
These factors may vary from person to person and can include childhood experiences, societal pressures, and even cultural influences. The following are some possible causes of emotional masochism:
1. Low self-esteem
Individuals with low self-esteem may subconsciously believe they deserve to suffer emotionally, leading them to engage in self-destructive behaviors. This lack of self-worth can stem from early experiences, such as harsh criticism or neglect, which can leave lasting impressions on one's self-image.
Over time, these negative beliefs can become deeply ingrained, making it even more crucial to address and challenge them in the journey toward emotional healing and self-acceptance.
2. Trauma and abuse
Past experiences of trauma or abuse can create a cycle of emotional pain, making it difficult for someone to break free from self-sabotaging patterns.
The lasting effects of trauma can linger in the form of painful memories and emotional scars, leading individuals to seek out situations that mirror their past experiences inadvertently.
3. Negative conditioning
A history of negative reinforcement, where self-destructive behaviors were rewarded or reinforced, can lead to emotional masochism. A history of negative reinforcement, where self-destructive behaviors were rewarded or reinforced, can lead to emotional masochism.
Sometimes, individuals may have learned from their environment that hurting themselves emotionally can bring attention or sympathy from others.
Such negative conditioning can make it challenging to break free from the cycle of self-sabotage, as it has become associated with a form of validation, even though it ultimately hinders personal growth and happiness.
4. Fear of success
Some people fear success and the responsibilities that come with it, so they may sabotage their own efforts to avoid it. This fear might stem from the pressure to maintain success, the fear of being judged, or the unknown territory that success can bring.
An emotional masochist might fear what might change if they succeed, so they stay in their comfort zone of not trying too hard.
5. Lack of self-compassion
Inadequate self-compassion can make individuals harshly critical of themselves, leading them to engage in self-punishing behaviors. When people lack self-compassion, they tend to hold themselves to unrealistically high standards and blame themselves for setbacks.
Developing self-compassion involves treating oneself with the same kindness and understanding as one would offer to a friend, fostering a more forgiving and nurturing relationship with oneself.
Remember, this can be a pivotal step in breaking the cycle of emotional masochism and promoting emotional well-being.
11 telltale signs of emotional masochism
Recognizing the signs of emotional masochism is crucial for self-awareness and supporting someone dealing with this issue. For individuals experiencing emotional masochism, self-awareness can be the first step toward positive change.
Meanwhile, if you're trying to help a friend or loved one, understanding these signs can empower you to offer them the support and encouragement they need to overcome this challenging pattern. Here are some potential masochist symptoms and signs:
Self-sabotage:

Consistently undermining one's own goals, aspirations, or relationships.

Negative self-talk:

Engaging in self-criticism and negative internal dialogue.

Perfectionism:

Setting unattainable standards and experiencing distress when unable to meet them.

Seeking unhealthy relationships:

Attracting or

staying in relationships

that are toxic or abusive.

Avoiding success:

Fear of success can lead to avoiding opportunities for advancement or achievement.

Self-harm:

Engaging in physical self-harm or self-destructive behaviors as a means of coping with emotional pain.

Addictive behaviors:

Using substances or engaging in addictive behaviors to numb emotional pain.

Inability to accept compliments:

Dismissing or downplaying compliments from others.

Martyr complex:

Taking on excessive responsibilities and burdening oneself to gain approval or sympathy from others.

Difficulty in forgiving oneself:

Holding onto past mistakes and being unable to forgive oneself.

Chronic self-pity:

Frequently feeling sorry for oneself and seeking validation from others.
7 effective ways to manage emotional masochism
Managing emotional masochism and learning how to deal with a masochistic person can be challenging but essential for personal growth and well-being. Here are a few practical strategies to help you or someone you care about overcome emotional masochism:
1. Self-awareness
The first step in managing emotional masochism is recognizing and acknowledging the pattern. Reflect on your behaviors, thoughts, and emotions to identify self-sabotaging tendencies. Additionally, consider keeping a journal to track these patterns over time for a clearer understanding.
2. Seek professional help
Consider consulting a therapist or counselor who specializes in self-destructive behavior. They can provide guidance and support tailored to your specific needs. Additionally, their expertise can help you navigate the complexities of emotional masochism more effectively.
3. Challenge negative beliefs
Work on changing negative beliefs about yourself and your worth. Cognitive-behavioral therapy (CBT) can be particularly effective in this regard. Additionally, practicing self-compassion and mindfulness can complement CBT, helping you develop a more positive self-image and increased self-esteem.
4. Build self-esteem
Get into activities that boost your self-esteem and self-worth. Surround yourself with supportive people who value and encourage your growth.
Furthermore, setting achievable goals and celebrating your accomplishments, no matter how small, can significantly contribute to enhancing your self-esteem and overall sense of well-being.
5. Mindfulness and self-compassion
Practice mindfulness meditation to become better aware of your emotions and develop self-compassion. Treat yourself with the same kindness and understanding you offer to others.
Additionally, journaling your thoughts and feelings can deepen your self-awareness, promoting a stronger sense of self-compassion and emotional well-being.
6. Set realistic goals
Break down your goals into smaller, achievable steps. This can help reduce the fear of success and make personal growth less overwhelming.
Moreover, regularly tracking your progress and celebrating these smaller victories can provide motivation and a sense of accomplishment along the way.
Watch Dr. Dawn-Elise Snipes, a licensed professional counselor and qualified clinical supervisor, talking about setting goals to envision a rich and meaningful life:
7. Healthy coping mechanisms
Replace self-destructive behaviors with healthy coping mechanisms. Exercise, journaling, art, and engaging in hobbies can provide alternative ways to deal with emotional pain.
Additionally, seeking support from a therapist or support group can be instrumental in learning and implementing these healthier strategies, offering guidance and encouragement on your journey toward improved emotional well-being and self-care.
Commonly asked questions
In this section, we've answered some commonly asked questions about emotional masochism. We hope these answers shed more light on your queries.
Is emotional masochism a mental health disorder?
Emotional masochism is not recognized as a standalone mental health disorder in diagnostic manuals like the DSM-5. However, it can involve harmful patterns of emotional self-punishment and may be associated with other mental health conditions.
Can emotional masochism be treated?
Yes, emotional masochism can be treated. Therapy, such as cognitive-behavioral therapy (CBT) or dialectical behavior therapy (DBT), can help individuals identify and change these self-destructive patterns, improving their emotional well-being.
Is emotional masochism the same as self-harm?
Emotional masochism and self-harm share similarities but differ. While both involve emotional pain, self-harm typically refers to physical actions to relieve emotional distress. In contrast, emotional masochism can involve seeking emotional pain or punishment without necessarily physical harm.
What personality type is a masochist?
There's no specific personality type associated with masochism. Individuals from various personality backgrounds can exhibit masochistic tendencies. It often relates more to underlying emotional dynamics than personality traits.
Do masochists have trauma?
Not all masochists have experienced trauma, but a history of trauma can contribute to the development of masochistic tendencies. These tendencies may serve as coping mechanisms to deal with unresolved emotional pain from past experiences.
Takeaway
Emotional masochism is a complex psychological pattern that can hinder personal growth and happiness. However, with self-awareness, professional support, and the adoption of healthy coping mechanisms, it is possible to break free from this destructive cycle of masochistic behavior.
Remember that managing emotional masochism is a journey, and seeking help along the way is entirely acceptable. By taking these steps, you can pave the path toward a healthier and more fulfilling life.
Share this article on
Want to have a happier, healthier marriage?
If you feel disconnected or frustrated about the state of your marriage but want to avoid separation and/or divorce, the marriage.com course meant for married couples is an excellent resource to help you overcome the most challenging aspects of being married.
You May Also Like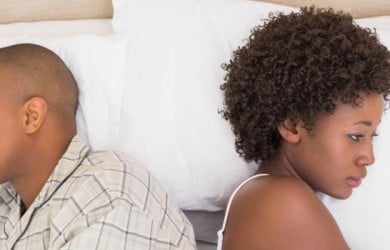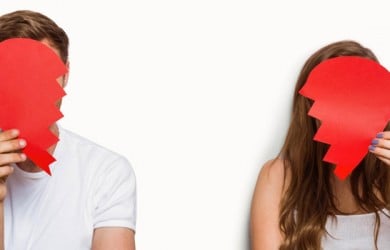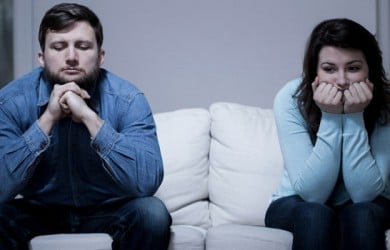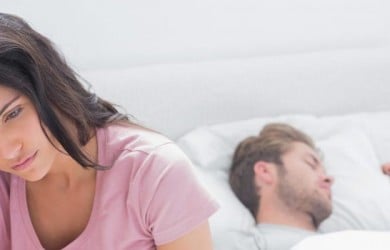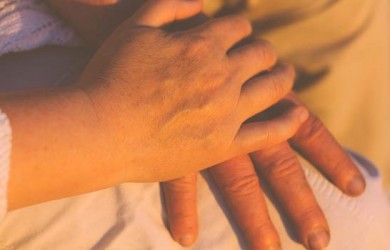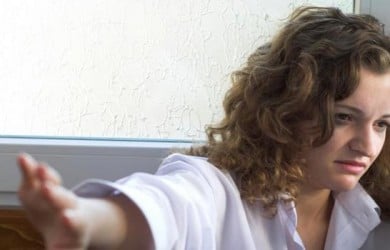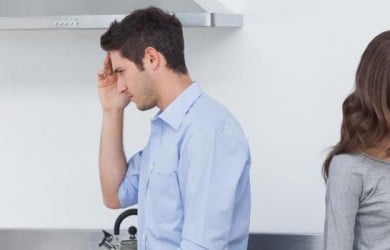 Popular Topics On Marriage Help