Essential Tips on Forgiving Infidelity and Healing a Relationship
Infidelity, for many obvious reasons, is looked down upon; it wrecks marriages. And, without a doubt, it takes a huge heart and immense courage in forgiving infidelity.
Infidelity by your partner scars you for life. You wish that your partner could have chosen to walk out of the relationship gracefully if they were not happy.
But, most marriages break off because the spouse who has an affair is not honest about their doings and fail to put it behind them. In this case, there is no question of forgiving infidelity.
However, all hope is not lost. Infidelity is a huge thing to accept and forgive, especially when it comes to something you never expected from the love of your life.
But, you can move on, and in many cases, people have reconciled and grown to have a stronger marriage post an infidelity episode.
Read on to get insights on how to forgive a cheating spouse and how to forgive infidelity from your heart.
When should you accept your partner's apology?
Can cheating be forgiven? If it is possible, the next question that pops up is how to forgive a cheating wife? Or, how to go about forgiving a cheating husband?
An honest and immediate response to all these thronging questions would be – forgiving a cheating spouse is almost next to impossible. Accepting the fact that someone who you love can cheat on you, is admittedly, a tough thing to take.
In many cases, the cheating spouse acts like they are sorry, but in truth, they aren't. If that is the case, instead of forgiving after cheating, it is best to let go of your relationship.
Forgiving cheating is not worth your tears, trust, and peace of mind if your partner has the tendency to cheat on you, time and again.
But, if you genuinely believe that your husband/wife is apologetic, and your marriage can survive this emotional setback, then consider recovering together. Only accept this and move on after taking care of yourself.
Here are some tips to consider while forgiving infidelity.
Let your partner realize your worth
Expect genuine remorse from your partner. Let them recognize that you are an asset, and you cannot be hurt like this repeatedly.
Ask for space and make them realize your worth. After all that they have done, they deserve to go through the process of winning you back. It is not to torture your partner but to make sure that they don't happen to indulge in adultery again.
While forgiving a cheating wife or forgiving a cheater husband, the foremost thing is to take care of yourself.
Forgiving infidelity is a painstaking process. It will take you quite some time to recover, and you might feel traces of emotional pain even later. But, have lots of patience and trust that you will heal!
Keep meeting your friends
Forgiving infidelity doesn't ask you to stay alone and gulp down the pain in solitude.
You must meet with your friends often. If your friends are not going to add fuel to the fire, you can choose to discuss your problems with them.
Just don't let bias cloud your judgment.
It is essential to talk to your partner about what they did and why they did. Even they need to realize that forgiveness after cheating is not a cakewalk.
They may not know why, but if they are persistent, they will never do it again, and you can get past this, you can go about forgiving adultery.
Cry it out when the pain of forgiving infidelity becomes unbearable. You are not God to extend forgiveness in no time.
Be easy on yourself and express your anger whenever you want to. The intensity of your pain would reduce with time, and if your partner stays supportive, you will be back to normalcy pretty soon.
If you need a break while deciding on forgiving infidelity, just go for it.
If, after staying apart for a considerable amount of time still makes you believe, you can recover from this pain and save your marriage, you must!
More tips on forgiveness after infidelity
Can you forgive someone for cheating? Can you forgive a cheater? Also, on the flip side, can you be forgiven for adultery?
Well, you can save your marriage even after your partner cheats on you, it is possible!
But, it is possible only if both of you are willing to invest your energy and make honest efforts to make things alright.
Forgiveness for adultery takes your will to heal, redesign, and understand why it happened.
Marriages don't end because they cheated, it ends because both of you couldn't deal well with it.
Watch this video:

Here's what you should do, alongside your partner, after you both decide to give your marriage another chance:
Seek support, such as counseling and therapy. Talk to a marriage therapist, discuss and try to understand why it happened and what you both can do effectively to ensure a happier marriage. Was it because you both were too busy to prioritize each other? Family crisis? Understand.
Infidelity is devastating and painful, so take it slow. Set boundaries in your relationship, allow your partner to earn your respect again.

Take care of your children, support them, and make them believe that you will be okay.

If you've decided to reconcile, stay away from the blame game. That will only slow down the entire process of forgiving infidelity and make things worse.
The pain may be too much for you so that you may have post-traumatic stress. Consult with your doctor as soon as possible.
Be practical. Do you really want this? Don't let emotions guide you.
Infidelity is one of the most destructive and painful things a marriage can suffer. But, that doesn't mean you can't recover, but that can only indeed happen if your partner chooses never to hurt you again, and you wish to believe and trust them.
Trust is the foundation of any relationship for a reason. In the process of forgiving infidelity, you both must decide all the changes you must make to reach where you want to be, and have a stronger, more loving marriage!
Share this article on
Want to have a happier, healthier marriage?
If you feel disconnected or frustrated about the state of your marriage but want to avoid separation and/or divorce, the marriage.com course meant for married couples is an excellent resource to help you overcome the most challenging aspects of being married.
You May Also Like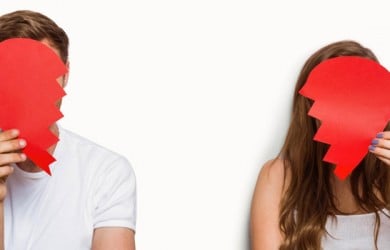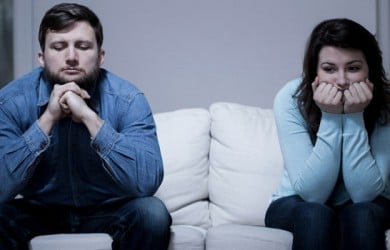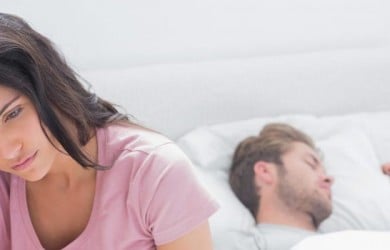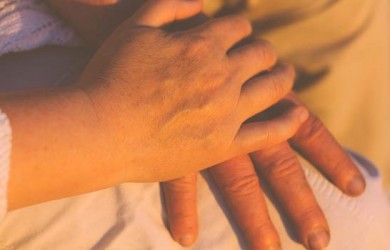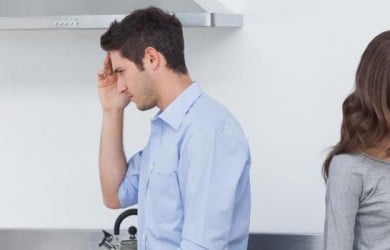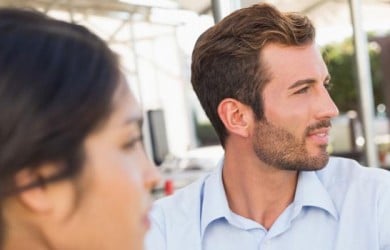 Recent Articles
Popular Topics On Marriage Help