Couples Counseling & Therapy
Life is full of challenges we need to overcome.
Relationships we have in our lives can make those challenges seem easy to overcome or overwhelming depending on what we receive in them.
Relationships can add to the existing stress in one's life or become a source of comfort, joy, and inspiration. However, just like many things in life, they require constant investments and improvements.
Even when people are a great match and they get along pretty well, stress and everyday hardships can cause conflicts that may look impossible to resolve.
Couples counseling is there to help address and resolve relationship issues and improve the quality of the relationship and life.
What is couples counseling?
It is a type of talk psychotherapy in which a counselor works with a couple on relationship challenges and conflicts to improve relationship satisfaction.
Through many therapeutic interventions, the counselor helps the couple get to the root cause of the issues and learn to communicate more effectively.
The theoretical orientation of the counselor can vary, but all types of couples therapy usually incorporate key elements like:
Defining a clear goal
Treating the relationship as an entity rather than focusing on individuals
Bring change-oriented interventions early in the process.
Types of couples counseling and their applications are not mutually exclusive, so your counselor will advise and practice a mix of any type and technique, which will suit you and your partner the most.
The counseling focuses on:
Helping partners understand the meanings and consequences of their actions
Illuminating how previous relationships play a role in current behaviors
Making couples understand the psychological sequence which is making them repeat the same errors
Helping them perceive the psychological causes, benefits, and downsides of certain behaviors, so they can choose to change it
Uses and benefits of couples counseling
Couples counseling helps you thrive individually and as a couple to improve quality of life.
Couples who attend counseling before getting married have a higher rate of marital success. This has increased the number of couples going into pre-marital counseling.
How many couples go to marriage counseling? Statistics show that about 44 percent of engaged couples go to marriage therapy before getting married.
If you are wondering, when should you consider couples counseling, rest assured – anytime is an appropriate time.
Overall, the sooner you turn to therapy when the issues surface, the lower the stress and damage on the relationship will be. Sadly, many couples consider counseling when a substantial amount of damage is already done, and salvaging the relationship becomes quite a complex task.
When to seek couples counseling? Anytime is an adequate time to work on improving your relationship.
The critical question is does couples counseling work?
Statistics from the American Association of Marriage and Family Therapists reported that 98% were happy with the results. This doesn't mean they resolved issues entirely, but 93% of them felt they obtained the tools to work on the relationship problems.
Concerns and limitations of couples counseling
In general, there's a little risk associated, but only for a short while.
You may get upset, angry, sad or emotionally uncomfortable sometimes
Couples therapy can bring up some painful memories
Therapy can lead to a temporary state of exhaustion before you can reap the benefits
It may be unpleasant at times, but it is nothing that can't be overcome with the help of a professional.
Like many psychological processes, it has ups and downs you can experience. For therapy to be successful:
all parties need to participate actively
progress depends on motivation, willingness to accept responsibility for the past
there must be a readiness to accept the change that is to follow
allow a few sessions before making a judgment on the success of the process
Unrealistic expectations can lead to impatience and premature abandonment of the process so couples should try to avoid them at any cost.
Finding the proper therapist can decrease all these risks.
An experienced therapist will lead the process to prevent burn-out and help you take on the right amount of challenge you can handle at the moment.
What to expect from couples counseling?
The initial sessions are routinely used for assessment and establishment of goals. For this, the therapists
may opt for the conversation method
might give you some activities to do together
will focus on learning more about you and your history
would work at uncovering your strengths, and weaknesses as a couple
Even though there might be individual work, the focus is on the couple as an entity.
After defining the problem that will represent the focus of the work, the therapist will encourage both partners to understand each of their roles in the dysfunctional interactions.
The therapist will give homework activities focused on behavior change.
The activity chosen must be something the couple can do together fairly regularly, and that encourages productive communication. These activities inspire intimacy and invite the couple to rediscover the happiness they enjoyed before.
Most couples stay in therapy for about a year, but there is no prescribed amount. Each couple will stay as long as they need to accomplish the goals they defined.
Here are the key takeaways:
Insight into the relational patterns
Improved emotional expression and communication skills
How to get the most out of couples counseling
How to become honest, open to alternative perspectives and willing to change
How to prepare for couples counseling
There is a lot to gain from couples therapy.
However, it isn't an easy process and being ready can increase the positive outcomes. So what can you do to prepare for couples counseling?
There are a few recommendations to consider:
Make sure you are both committed and want to attend therapy
When proposing the idea allow for it to settle, and give your partner time to think it over
Approach it strategically
Space the conversations out over several weeks as the idea might seem threatening
Listen to what they have to say and try to understand where they are coming from
Set aside some time to discuss your expectations going into this process
Understand how you want couple counseling to help you grow as a couple
Come up with a list of what to look for in couples counseling
Think of the qualities you would like your therapist to have
Check their credentials and watch their testimonials if they have any
Inquire if you can have a free couples counseling session
Evaluate and elect the therapist both of you feel comfortable with
How does couples counseling work?
We aren't taught how to be in and work on our relationships.
We never opt to go for any special classes to work on relationship conflicts. So why couples counseling is a good idea? It's because of the goals of couples therapy:
Equip the couple with tools for better communication
Develop skills for conflict resolution and problem-solving
Basics about having constructive conflict
Learning ways of productive communication in which both sides feel heard.
This is what counseling offers:
It helps couples caught in a never-ending loop, break the cycle
Develop new alternatives to conflicting situations
Learn techniques with the help of couples counseling worksheets designed to support this cause
What happens in couples counseling that makes it effective?
Couple counseling aids the couple to look at their problems from a different perspective.
A new perspective usually brings with it new solutions and options. Since therapy provides an environment in which there is no blame, the baggage from past conflicts becomes useful information for the prevention of future conflicts.
Counseling also allows couples to share their vulnerabilities and regain trust in each other's capacity to support and console one another.
Past interactions may have eroded trust and reliance on one another.
During the counseling, the couple can have time and place dedicated to themselves and their relationship, in which they can reflect on their feelings and thoughts.
Finally, counseling helps the couple decides to continue investing in the relationship or clarify the reasons for separation. Either way, it helps the couple move from a standstill point.
What is the cost of couples counseling?
One of the factors to consider and plan for is the price of the sessions.
Take into account how much does couples counseling costs in your area
Consider online approach as well
Most insurance plans won't cover couples therapy, but it is worth checking.
Depending on the state, the average is $75 to $150 per hour for in-person sessions, while online couples counseling starts at around $50 per hour.
How to get free couples counseling
You can try searching for "free couples counseling near me." You might be surprised by the options offered.
Ordinarily, free sessions would be offered by professionals under supervision searching for clients.
Also, Christian couples counseling may be offered by your local church for free. Inquire on the options possible before making the final decision.
A study showed that both husbands and wives placed money conflicts as having higher current and long-term importance to their relationship, in comparison to problems not related to money.
Therefore, consider the free assistance as an option to reduce further straining of the relationship bonds due to money problems.
Share this article on
Want to have a happier, healthier marriage?
If you feel disconnected or frustrated about the state of your marriage but want to avoid separation and/or divorce, the marriage.com course meant for married couples is an excellent resource to help you overcome the most challenging aspects of being married.
More On This Topic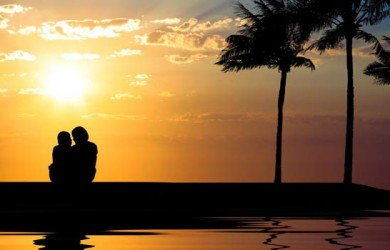 Recent Articles
You May Also Like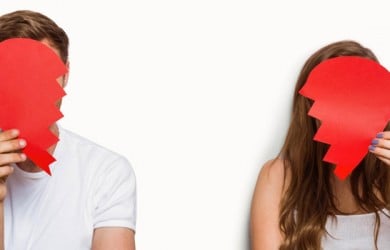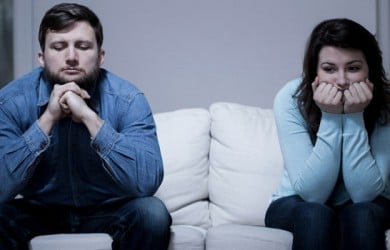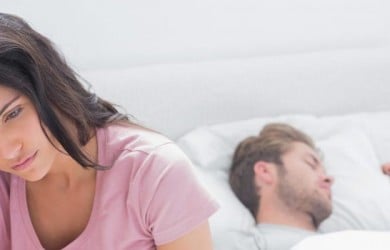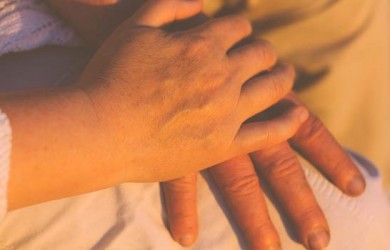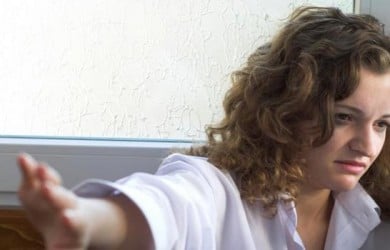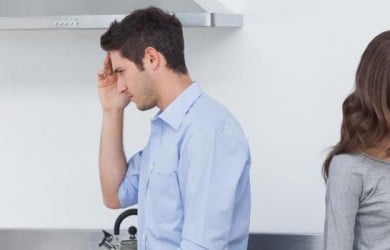 Popular Topics On Marriage Help