Why My Wife Yells at Me? 10 Possible Reasons
Does your wife scream at you? Have you been telling yourself or others that "my wife yells at me"? Arguments are inevitable in relationships. When you have different opinions from your partner, you likely convey your views aggressively in an attempt to convince each other.
However, if your wife frequently shouts at you during a conversation, this can be abusive behavior. Continue reading to better understand why your wife yells at you, the consequences, and tips on how you can handle it.
What does yelling mean in relationships?
Before proceeding to the reasons and tips, it's best to know a few things about yelling at each other in relationships.
Yelling can be a natural instinct. When there's a conflict, it's completely normal to raise your voice at times. Since there's an intense emotion, people tend to yell to express their needs and feelings easily. Put simply, as the argument intensifies, so do the voices.
Having a discussion after a fight or argument is crucial to processing your emotions behind all the screaming. This is best done when both of you are calm enough and can talk using your normal tone.
Yelling can be a response to trauma. A lot of people suffer from the aftereffects of certain traumatic experiences from their past. Response to trauma can include addiction, anger, anxiety, and depression. These can be seen in how they express themselves in their relationship.
It's believed that the conflict styles of the people who were around you growing up affect you. You likely adopted a similar conflict style based on what you saw growing up.
When people grow up with parents who constantly fight and yell, they usually want to avoid becoming like their parents, but that's where they can end up anyway because it's what they've been exposed to growing up.
For instance, dogs growl or bark when there's an imminent threat, such as large dogs or strangers. This is the same idea as yelling. The tendency to yell is a reaction to something that is threatening or scary – physically or emotionally.
This is all because of the limbic system of the brain. Depending on the situation, the brain can reason, evaluate, and adapt to how it responds. But, when humans experience too much threat, even the most careful and caring person can resort to aggressive behavior.
Yelling doesn't mean a relationship is failing. What makes a relationship fail is when there's no effort to repair it. Having conflicts is normal. This can be advantageous because couples are given the opportunity to know each other deeply.
Relationships don't fail because of arguments and hostile behavior. There can be healthy differences if there are more ways to balance it. A couple who argues can still be funny, positive, and playful in their relationship. So, even when they yell, they often remain respectful.
Yelling becomes a problem when there's hate, criticism, and resistance. In discussing conflict, even with or without yelling, try to look for ways to settle the issue. When a logical discussion doesn't happen within 3 minutes of arguing, it would be better to stop and try to talk again after some time.
If you wonder why does my wife yell at me all the time, it's best to determine what type of couple you are. This can help you know if your relationship is going to work out. If you think that it's going towards success, you can reflect if it's worth repairing or not.
Related Reading

: 

10 Psychological Effects of Yelling in Relationship
Why my wife yells at me: 10 most common reasons
You might be wondering if it's normal for your wife to yell at you. This can be more embarrassing if you are out in public. If you want the answer to the question, "why does my wife yell at me? Continue reading to know the top possible reasons.
1. Not taking responsibility
Failing to take responsibility is the first possible reason why your wife yells at you. For instance, you told your wife you would do something and failed. It's not surprising if she expresses her anger by screaming at you.
Related Reading

: 

How Do I Make My Partner Realize Their Responsibilities

?
2. Not prioritizing her
The early years of marriage are filled with love and sweetness. But, as time passes by, certain couples lose their fondness for each other. So, chances are they start disliking each other and blaming each other for mistakes.
This can result in prioritizing other things such as one's friends and hobbies and accidentally neglecting their spouse. Screaming at you is quite a normal response to this.
Related Reading

: 

15 Ways to Prioritize Your Spouse
3. Financial worries
Wondering ''why my wife yelled at me?'' One likely reason is your finances. If your income is not at par for your needs, it can bother her as she might not be able to do something about it. Yelling at you may reflect her panic about your family's future.
4. Feeling neglected
Your wife might feel neglected if you don't pay attention when she talks to you or shares something important with you. One of the most common complaints women can have is not being heard.
For instance, she wanted to show you something, but you focused too much on your phone and ignored what she way saying. You will likely experience the effects of yelling at spouse if you act like you don't care about her feelings.
5. Feeling stressed and helpless
There can be instances where she might've felt stressed, and you and your children weren't able to provide the help and support she needed. It would be best if you helped around the house if your children made a mess or your house needed cleaning.
6. Not respecting you
Do you have a question such as "why my wife is yelling at me for no valid reason?" Screaming at you can be a warning sign that your wife doesn't respect you. She might be yelling at you since she feels she's the one in control. So, she knows you'll give in and do what she wants when she yells.
One way you can deal with this is to change your response so that she won't resort to yelling when she demands something.
7. Past trauma or abuse
Yelling and screaming in relationships may come from trauma or abuse your wife has experienced in the past. She might not feel safe or have trust issues in the relationship. Since this is a long-term effect of trauma or abuse, it's highly recommended to seek the help of a professional.
8. Seeing you as weak
She might feel she can boss you around since she thinks you're incapable of decision-making. She might want someone authoritative in her place. If she doesn't see you as strong enough, she'll feel obliged to take over and yell at you at times.
9. Crossing the Line
Try to remember the problems you have had faced in the past. Maybe she has mentioned things she didn't like and you didn't pay enough attention. Your wife's anger often has a reason. Think about how you've hurt her to understand where the yelling's coming from.
10. Not feeling happy in the relationship
Another possible reason when you try to find out, ''why my wife yells at me" is she isn't happy in the relationship. Instead of talking about the issues, she might try to express her anger by screaming. The effects of wife yelling at spouse can be anger, hatred, and depression.
How to stop yelling in a relationship: 5 ways
Have you felt tempted to yell back at your wife? Well, that shouldn't be the approach lo look for. You can learn some ways to make your wife stop yelling at you.
1. Understand why she's angry
The first thing you should try to do to prevent your wife from yelling at you is to try and understand where she's coming from. You also have to let her feel that you hear and understand her feelings. She likely needs you to just listen.
2. Apologize
If you realize that you've done something wrong, you have to apologize and promise that you'll take responsibility for your wrongdoing or shortcomings. What you can do is acknowledge her feelings and problems with you. That's how important understanding and hearing her out are.
Related Reading

: 

How to Apologize to Someone You Hurt

?
3. Allow her to talk
Letting her share the reason for her anger can help her discover why she feels that way. You can respond by rephrasing what she said so that she'll feel that you're paying attention and she's being heard.
4. Do something for her
You can try doing something special for her such as making her favorite meal or giving her a gift. If you do these when she feels angry, she'll be more appreciative than when you do them on occasion. Make sure that the gift you'll give will make her feel your support.
Related Reading

: 

10‌ Things‌ ‌to‌ ‌Do‌ ‌With‌ ‌Your‌ ‌Girlfriend‌
5. Making things easier for her
This means taking some of the responsibility to help your wife with her tasks. It doesn't matter if she asked you for help or not. You should consider doing things for your family. You have to think of ways to ease her burden.
To learn more ways of resolving household disagreements, watch this video

Commonly asked questions
A relationship can become toxic with shouting and other aggressive, hostile behaviors. If you constantly think ''why my wife yells at me", here are some more questions answered to make it easier for you to understand why this happens.
How do arguments and shouting affect relationships?
For relationships having a wife yelling at husband, it can lead to fear, anxiety, poor communication, depression, or PTSD. Though screaming in relationships happens at times, there can be adverse effects of wife yelling at spouse frequently. Rather than accepting this, it's best to know how to resolve it.
Can screaming be considered abuse?
Yelling and screaming could mean that couples have unresolved issues in their relationship. There are guidelines that determine if this kind of behavior can be considered domestic violence. When you try to find out, "why my wife yells at me" it could result in emotional or verbal abuse or both.
There can be psychological effects of being yelled at in a relationship without the person realizing it. An abusive partner can impact your morale, confidence and decision-making ability over time.
It's important to address this because there are many psychological effects of getting yelled at in relationships such as fear. This can result in you feeling scared to upset your wife, which leads to an unhealthy relationship and broken communication.
There's a way out
Finally, you may have a better understanding of the possible reasons why your wife yells at you and what you can do about it. Instead of complaining, ''
my wife yells at me
," it's best to try some of the tips mentioned above.
Also, no matter what happens, don't scream back at her because the situation will only get worse. Maybe, there are some underlying issues in your relationship. If this is the case, going for relationship counseling can help make both of you feel better.
Share this article on
Want to have a happier, healthier marriage?
If you feel disconnected or frustrated about the state of your marriage but want to avoid separation and/or divorce, the marriage.com course meant for married couples is an excellent resource to help you overcome the most challenging aspects of being married.
More On This Topic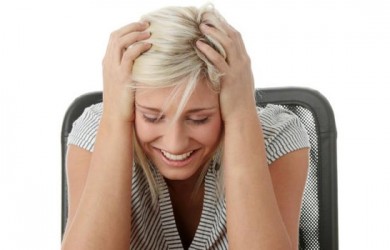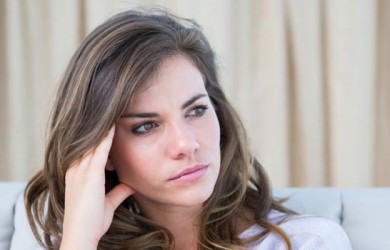 Recent Articles
You May Also Like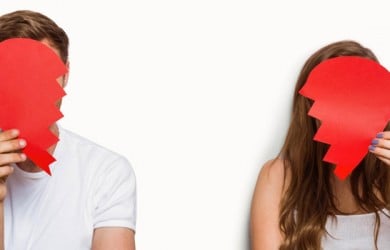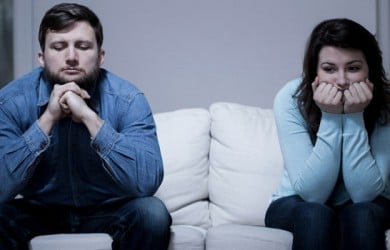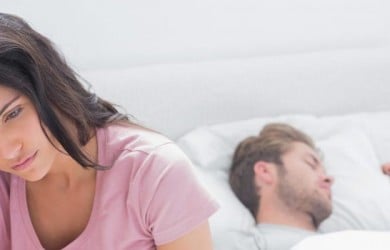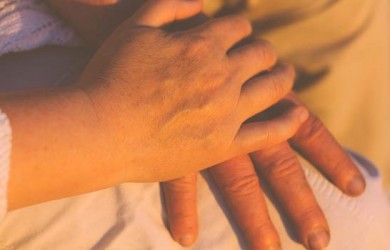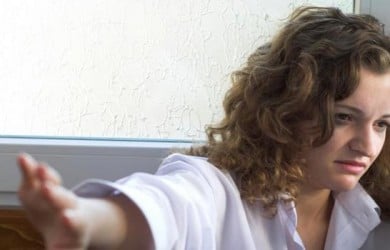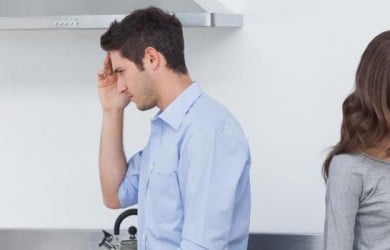 Popular Topics On Marriage Help